Chop Dawg
Think Partner, Not Agency | Let's Make It App'n!®
Visit website
Since 2009, we've partnered with startups and enterprises around the world to launch 400+ next-generation apps.
Our mission is to guide each company and entrepreneur that approaches us towards the right game plan for their venture's long-term success. Experts in digital product design, development and strategy, we offer set-rate pricing with dedicated project management to form a partnership businesses can rely on.
Over the last decade, Chop Dawg's passionate, remote-first US team has partnered with major brands like Siemens, Mister Softee, Wawa, LA Gear, Six Flags Great Adventure, Choice Home Warranty and countless startups to craft immersive digital experiences that put the end user first, and transform their business. Let's Make It App'n!®
Why Partner With Us? We operate in full transparency. Detailed project roadmaps and deliverable schedules, with quick response times. Regularly scheduled meetings to help keep you in the loop on your app's progress. All US-based project managers, developers, designers, and QA-testers — unless you decide to take advantage of cost savings with Chop Dawg's Alternate Development Model, and work with our offshore development team. Assistance on server infrastructure, product testing — even post-app launch support with our 30-Day Bug Warranty and 30-Day Maintenance Period. Need ongoing, reliable app maintenance post-launch? We have you covered — with our set-rate hourly service! We'll connect you with a dedicated developer or UI/UX designer as needed for $120 per hour. You set the cap on hours each month, and we'll be available to you for bug fixes, and standard maintenance.
Our Focus Includes:
Cross-Platform Apps for iOS, Android and Web
Emergent Technology (Mixed Reality, IoT, Voice, Wearables, Artificial Intelligence)
Product Strategy & Prototyping
User Experience (UI/ UX)
App Branding
WordPress Sites
Mobile Backend Engineering
App Analytics Integration
Quality Assurance (QA)
United States
1703 N Howard St
,
Philadelphia
,
Pennsylvania
19122
(800) 490-1476
Focus Areas
Service Focus
60%
10%
5%
5%
5%
5%
5%
5%
Mobile App Development
Bot Development
Web Development
Software Development
E-commerce Development
Client Focus
Small Business
Medium Business
Large Business
Industry Focus
10%
10%
10%
10%
10%
10%
10%
10%
10%
10%
Art, Entertainment & Music
Business Services
Consumer Products
Chop Dawg Executive Interview
Joshua Davidson
Founder & CEO
Visit Profile
Please introduce your company and give a brief about your role within the company?
Here at Chop Dawg, we've built 300+ next-generation apps — from mobile and web apps to blockchain and A.I. technologies for startups, Fortune 500s, growing businesses, and non-profits around the globe. We work alongside each of our clients to "Make It App'n", guiding them through the process of bringing their idea from conception to a launch-ready app. As CEO, it's my job to ensure our team has the resources needed to help our clients thrive, and that we are always improving our services by identifying long-term opportunities to grow Chop Dawg, inside and out.
What was the idea behind starting this organization?
When I founded Chop Dawg back in 2009 at the height of the last recession, I had the burning notion that small, local businesses needed a website to compete. So, I started designing websites. It was an idea that came to me suddenly in the basement of my childhood friend's home (I was sixteen). But at the time, it was a novel idea and quite newsworthy, so I got some media attention and in just a few short years, Chop Dawg grew to a full-scale web design agency. But it was right around 2012, as the app store grew exponentially in popularity, that we decided to pivot from building just websites to building apps.

The idea for Chop Dawg has always been to meet the current technical needs of non-technical businesses. Non-technical businesses struggle to find, hire, train, and maintain designers and developers and so we want to be the partner that can provide everything at a fraction of the cost of hiring technical talent in-house.

Over the years, we've needed to adapt our business to meet those needs. The current demand is mobile apps, but that won't be the demand tomorrow. Our mission is to address the technical needs of businesses that need our expertise the most. So I'm already studying how we can adapt our business as we head into the next decade to meet the emerging needs of the businesses and entrepreneurs we serve.
What are your company's business model–in house team or third party vendors/ outsourcing?
Our app development model has always been 100% in-house. While I'm not against outsourcing (and we may even partner up with companies in the future) this needs to be done with care.

Whenever you bring a partner on board to handle an aspect of your services, you need to make sure that they are operating at your standard of quality. Having an in-house team has made quality control effortless for us, and allowed our mutual desire for building the best quality apps to be our growing mission. Having an in-house design and development team here at Chop Dawg has also enabled our team to evolve and grow together over time, as many team members stick around for the long-term.
How is your business model beneficial from a value addition perspective to the clients compared to other companies' models?
Our unofficial motto is to "think partner, not agency". We don't want our clients to feel like they are working with an outside agency, but are truly working with a technical partner that has their backs.

Communication is the single most important factor here. If we were to outsource different operations, it would start to break down that feeling of 1:1 communication that our clients have with us now.

Compared to other agencies, our clients have told us that when working with us, they feel like they are the number one focus. And while we are working with a lot of clients at once, the key is to make sure that clients always feel like they are your #1 and (even more importantly) for the results to consistently show that, too.
What industries do you generally cater to? Are your customers repetitive? If yes, what ratio of clients has been repetitive to you?
Our core company mission is enabling those with a vision to take it from an idea, to a functional product of the highest quality; changing the way we interact with the world. We've never pigeonholed ourselves to any one industry, so we've been able to learn about and have our own unique technological impact across many different ones. Our process is extremely collaborative, as we rely on our client's feedback and unique expertise, combined with our technical savvy to "Make It App'n!" So over the last ten years, working with companies across many industries creating apps, we've picked up a thing or two and have been able to pass on this knowledge and know-how to our clients as we go along! About half of our clients continue working with us even long after their app is launched.
Mention the objectives or the parameters critical in determining the time frame of developing a mobile app.
We carefully scope clients' projects from start-to-finish by defining all of the design and development requirements before any contract is signed. Every single deliverable is discussed between our Director of Account Relationships, a hand-picked Project Manager, our designers, and our developers. We ask our prospective clients to provide the most amount of detail that they With that, our team uses our extensive experience building apps, which shapes their estimates on how much time each deliverable will take to complete.

We will determine that amount of extra time that might be needed just in case we run into issues like bugs. That is incorporated into the timeframe. A lot of applications have elements that are transferable to other applications. So the key is to have a repository of all the key functions our programmers have ever built so that we can understand how long it takes to build out specific functions, and how long it'll take to implement any given project we are taking on.
How much effort in terms of time goes into developing the front end and back end of a mobile app?
This largely depends on the size and scope of the app in question. While every app is different and comes with its own unique set of needs and features, we can estimate based on our experience the average app will take 2-3 months to design and 4-5 months to program. But so many factors can have an impact on project timeline, so we always try to prepare our clients and team to expect the unexpected.

As a team, we are always working to get things done faster without sacrificing quality. One of the keys to maintaining quality is having the frontend and backend team on the same page. There needs to be a great amount of thought, effort, and collaboration put into both sides of your app to ensure a cohesive product.
What are the key parameters to be considered before selecting the right platform for a mobile application?
How scalable does the app need to be and can the platform accomodate all of the functions that the client wants? I'm going to go into this in greater detail during our interview, but I believe that scalability is the single most important factor in determining what platform to go with. Think about where you want your application to be tomorrow, not just today.
Which platform do you suggest your clients to begin with when they approach you with an idea (Android or iOS) and why?
We always suggest React Native over separate builds for iOS or Android. Why not both, right? The conventional wisdom for building apps used to be that you need a different codebase for each platform. Javascript for Android apps. Swift for iOS apps. Ruby for web apps. This conventional wisdom made it so that, if you wanted to extend the reach of your app, you'd have to pay three times the cost.

Now, we can come up with beautiful, scale-able apps for clients that can do so much more for so much less money, which really brings down the cost of entry for businesses and non-technical entrepreneurs with a great app idea. The best part? Some of the most popular apps in the world today are built using React Native. So rest assured, your app is in good company.
Android or iOS, Native or Hybrid — which platform is best to use to build your app? What are your recommendations?
It's most important to build an app that is scalable for what you're trying to accomplish a year from now, and ten years from now. That said, we recommend hybrid apps built using React Native for this exact reason in terms of cost, but it's up to each client to research what's the best platform for their app. While currently the most popular delivery method for apps is via smartphones, with 5G on the way, this will not be the case in just a few short years. Think about this: we can build an app that can be designed for VR (React 360), web, mobile, cars, and TV all using one codebase. That is why we are so bullish about building React Native apps for many of our clients today.

We are always researching what the next solution is going to be, too. It may not be that React Native is the most scalable solution even a year from now. But for now, it's the most scalable.
What are the key factors that you consider before deciding the cost of a mobile application?
Everyone needs to be on the same page when it comes to the project scope, down to every single granular detail and function that will need to be on the application. There is a reason why our clients have pointed out that we provide some of the most in-depth proposals in our industry.

When prospective clients come to us, they mostly know what they want. But they don't necessarily know what needs to go into making certain things happen and the technical specifics. So we first have them write out what we call a Book Of Genesis. Think of this as writing your app in plain-English rather than in code. We want our prospective clients to really think about every single granular detail that they want.

Our Director of Account Relationships then reviews this Book Of Genesis, and brings it over to our designers, developers, and project managers. That way they can all communicate with each other and determine the hours required, and therefore the cost for each individual project that comes our way.
What kind of payment structure do you follow to bill your clients? Is it Pay per Feature, Fixed Cost, Pay per Milestone (could be in phases, months, versions etc.)
We are fixed cost and we split payments by the month, which corresponds with various milestones. If there are any delays on our side, we will not charge clients for that. We don't want to be hourly because we don't want clients to pay for our time, but for our results. That being said, when we think of our fixed cost, we are thinking about the features in the scope. So what we will tell prospective clients is the potential cost if they were to add or eliminate features.
Do you take in projects which meet your basic budget requirement? If yes, what is the minimum requirement? If no, on what minimum budget you have worked for?
The average cost of an app ranges between $50k-$75K, with an MVP starting at $25K. For potential clients that don't have that kind of money to spend up-front, we always recommend going for a non-functional prototype (NFP). NFPs are more of an entry-level service, where we stop at the product flows but also make them interactive. Think of this like an app without a brain. This way, clients can demonstrate their apps if they need to raise money or get proof of concept. These NFPs typically cost $10K-$20K to create and once clients are ready to move forward with programming, the design is already done. This saves on future programming costs because the design has been built with programming in mind already!
What is the price range (min and max) of the projects that you catered to in 2018?
In 2018, we built apps that were between $25K and $250K. In 2019, we built apps that were between $35K and $300K.
Which business model do you suggest to your clients enabling them to generate revenue from mobile applications? Why?
Think about how your business would generate revenue if you DIDN'T have a mobile application. Besides for all of the traditional ways of monetizing your app, from subscriptions to microtransactions, the healthiest businesses that I see making apps are those that use them to augment their business.

The business can exist without an app, but an app helps them scale their operations, delight their customers, and bring in new ones. For businesses that rely on their apps as their sole source of income, though, I would say that the most promising models are subscriptions and B2B sales. What I mean by B2B is that you create an app that is a software as a service (SaaS) for other businesses.
Kindly share your feedback on how GoodFirms has been doing so far in increasing your visibility among potential clients.
So far GoodFirms has given us good exposure and traffic to our site.
Chop Dawg Clients & Portfolios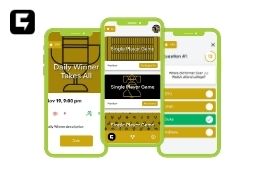 Chop Dawg Reviews
All Services
Mobile App Development
Bot Development
E-commerce Development
Web Development
Artificial Intelligence
Relevance
Most Recent
Rating: high to low
Rating: low to high
Write a Review
Responsive Services and Highly recommendable
Review Summary
The team is responsive and makes changes until we are happy. The team's responsive service, accommodating approach, and timely deliveries make them a strong long-term partner. ChopDawg.com adheres to the budget and vision for the solution. Their ability to grasp niche business needs distinguishes them from other vendors.
What was it about the company that you didn't like which they should do better?
I haven't found anything yet on this!
Brian Marchese
, Attorney at Marrone Law Firm
Posted on Dec 09, 2019
Outstanding work done by them!
Review Summary
The team at Chop Dawg excels and providing excellent service and guidance. It has been a pleasuer working with them
What was the project name that you have worked with Chop Dawg?
Outstanding.
Haigaz Kazazian
, Operations Manager, Head of HR at Life's Bridge Home Health
Posted on Dec 06, 2019
Premio
Review Summary
Came to Chop Dawg to help our startup Premio, develop the prototype of the gamin app we are creating. The process was simple and easy because the group at Chop Dawg made it. Simply put, you work with people who know what they are doing and are an absolute joy to work with.
Dominic Davidson
, ServiceNow Architect/Sr. Developer - Technical Consultant at United Technologies
Posted on Nov 25, 2019
Cofounder and CTO of GyftMasters
Review Summary
ChopDawg under the leadership of Joshua Davidson(CEO of ChopDawg) is great. A great company to partner with for startup companys looking to have an integrated app and web presence in the marketplace. They not only develop your app and website, but also provide you guidelines on how to structure it properly for optimum impact. I would highly recommend ChopDawg for all your app and website needs.
Paul Richard Zawierka
, Founder, CEO, Product Architect and Head of Research at Voca 180 Inc
Posted on Nov 22, 2019
Over and above my expectations
Review Summary
After interviewing various app agencies I only had 1 left on my list of firms I wanted to entrust to redesign and build out my vision. ChopDawg's tagline is "Think of us not as your agency, but as your technical partner + team" and I think that pretty much sums up how I feel about my business relationship with them. We are always on the same page and communications between my team and theirs is flawless. With all that being said, we are pre-launch, and I will update this review after the app has been out in the real world for a while.
What is it about the company that you appreciate the most?
Communication and attention to detail.
What was it about the company that you didn't like which they should do better?
Just keep doing what you're doing.
Jim Camut
, CTO, Co-founder at Barkly Pets
Posted on Nov 16, 2019
Quick, Thorough and Diligent
Review Summary
Our experience with Chop Dawg was very professional. We worked with them on two web projects: one was a set of landing page templates and the other was a robust web app. Throughout the entire process the communication was on-point and they were very thorough in the planning and execution of each phase. On the web app project we needed it to move extremely fast and they delivered on that promise, which impressed our team. What's great about Chop Dawg is that there are no surprises. You get exactly what you plan for. We're looking forward to engaging Chop Dawg in more projects, and it's great to know we have a trustworthy and dependable firm to count on.
Jeff Goodwin
, Co-Founder at RRS-Receivable Recovery Solutions
Posted on Nov 25, 2019
MyCocun online counseling platform
Review Summary
ChopDawg is designing and developing a two-sided platform app for our digital therapy startup. They have been a tremendous help in developing and fleshing out the product. I needed a partner that would push back on bad ideas or potential time wastes. A team that believed in our mission and was just as driven to solve a problem as we were. It's easy to find an agency to heads down code your vision with no input. They are a dime a dozen. If you are looking for a true development partner that offers critical thinking, inovative ideas and is cimitted to your vision, you could not pick a better agency.
What is it about the company that you appreciate the most?
I'm very pleased with ChopDawg's project management and structured approach. They've led us through this project consistently matching, if not exceeding our effort and commitment.
What was it about the company that you didn't like which they should do better?
I have no complaints at all. ChopDawg.com has done a great job. Josh promised that his team would keep up with my level of enthusiasm, and they have every step of the way.
5 star service!
Review Summary
I worked with Chop Dawg back in 2015 and was extremely pleased with the quality of the product they produced and the level of service my team and I received. It's one thing to have a firm build out an app for you, but Chop Dawg was great about providing us with feedback and insights to ensure that our company was successful. They really operate as though they are a part of your team and I appreciated that. They hop in the trenches with you!
What is it about the company that you appreciate the most?
Friendly yet always professional. Also they always have a really fast response time!
What was it about the company that you didn't like which they should do better?
NA
Michael Shepherd
, Owner at Pizza Fixation
Posted on Oct 22, 2019
Solid Experience
Review Summary
Our company has chosen Chopdawg to design and develop an app for us that will make the lives of restaurant owners much easier. We are actually wrapping up the end of our second non-functioning prototype right now and getting ready to move into development. Everything has been great. Solid design work, responsive to our feedback, communicative, and on schedule. Looking forward to the same expereince through development.
Brooks Carmean
, Producer at Fantasy Footballers
Posted on Sep 13, 2019
Top Notch Service
Review Summary
ChopDawg helped bring an app idea to life (and much more). They took my simple idea and mapped out every single screen, working hard to make sure I was 100% satisfied every step of the way. The end result was a Non-Functional Prototype, and I couldn't be happier.

Anyone that I had communication with at ChopDawg made themselves very accessible to answer any questions. They were a perfect fit for me.
Emilio La Fontaine
, Trade Options Consultant at Commonwealth Bank
Posted on Sep 11, 2019
Great firm to work with highly recommend
Review Summary
ChopDawg.com produced a set of deliverables that exceeded the client's high expectations and fulfilled precise requirements. They allocated a full-fledged group of resources with comprehensive design and development capabilities. The team was remarkably accommodating and supportive. The work ChopDawg.com has done for us is tremendous. I don't have any complaints at all, which is especially impressive because as a designer, I'm a highly detailed-oriented person with highly specific expectations.
What is it about the company that you appreciate the most?
Great communication, young and highly available to provide answers to questions that may arise.
What was it about the company that you didn't like which they should do better?
The overall experience is great, I would keep striving for even greater details on development timeless, but once we asked for it it was provided. We highly highly recommend the Chopdawg team.
Mark Pirichian
, Sales Manager at Mark Wayne Inc
Posted on Aug 23, 2019
Ultimately a truly great and fun experience working with ChopDawg
Review Summary
ChopDawg made the whole experience so easy and fun. I learned a lot about myself and the whole process while working with them. They are very quick, met every deadline asked for and make you very comfortable throughout the whole experience. Could not have asked for a better company to work with and I'd recommend them to anyone starting out on building an application. The whole team is very kind, helpful, and always responsive. Beyond grateful to have worked with them.
Rett Alcott
, UX/UI Product Design Director at VALENCE MEDIA
Posted on Aug 22, 2019
Clear Communication, Upfront Pricing, and Expert Techincal Knowledge
Review Summary
After talking to several shops it quickly became apparent that Chop Dawg was the right choice. We had gotten burned by a previous shop based on a recommendation and wanted to avoid the same mistakes. Chop Dawg did a great job of taking the time to lear about our product and what we wanted it to enable our users to do. They provided detailed information on how they planned to go about solving those problems, how much it would cost and an estimated timeline. We met twice a week via video conference in addition to more frequent emails. We have had a great experience working with them to build our product and we look forward to working with them again and we would highly recommend them.
What is it about the company that you appreciate the most?
Upfront pricing, clear communication, expertise and understanding of product goals and advising on best ways to achieve those.
What was it about the company that you didn't like which they should do better?
More dedicated QA person for a more thorough testing
Pearce Vazquez
, Old Head at SpotScore
Posted on Jul 16, 2019
SpotScore's Experience
Review Summary
Chop Dawg has been amazing to work with! They're team has been incredibly easy to work with and gone above and beyond at every step of the way. The model that they have for working with startup companies should be adopted by more companies looking to do business with entrepreneurs and small businesses. Delivery and execution has been flawless. I recommend that anyone who is looking to turn an idea or dream into a solution to engage Chop Dawg immediately.
What is it about the company that you appreciate the most?
What I like most about Chop Dawg is their dedication to continuous improvement and knowledge/expertise within their field.
What was it about the company that you didn't like which they should do better?
Flow charts and detailing every potential screen one may need to consider is an opportunity for improvement.
William Fraser II MBA
, Vice President, Financial Advisor at Personal Capital
Posted on Mar 04, 2019
ChopDawg is the Lead Dawg
Review Summary
From the initial meeting, to the proposal and ultimately through the entire working relationship, they delivered. Josh and his team were excellent and an incredible pleasure to work with. The collaboration around the design and functionality of what my team was looking for was met every step of the way. We had considered a number of firms going in but ended up working with ChopDawg and we couldn't have made a better decision. The quality and value they delivered was unmatched.