Clockwise Software is a custom development company based in Ukraine offering consulting, software development, and support services.
⚡️ Software products we can build for you:
‣ SaaS applications
‣ Online marketplaces
‣ Location-based apps
‣ Online booking apps
‣ Content sharing platforms
‣ Online streaming platforms
‣ Data visualization dashboards
‣ On-demand services platforms
‣ Inventory/order management systems
We cover a variety of industries, including marketing&advertising, logistics, retail, travel and hospitality, real estate, healthcare, and more 🔥
⚡️ Technologies we are strong at:
‣ JavaScript: React, Vue.js, Angular, Node.js, Express.js, Redux, D3.js
‣ PHP: Laravel, CodeIgniter, Symfony
‣ Mobile: React Native, Ionic
‣ Cloud services: Amazon Web Services, Microsoft Azure, DigitalOcean, Google Cloud Platform
We know that no two cases are the same, that's why our solutions are tailored to achieve specific goals formulated by our client.
Let's discuss how we can help you with your project. Feel free to contact us!
Ukraine
Dmitra Yavornitskogo, 62
,
Dnipropetrovsk
,
Dnipropetrovska
49000
United Kingdom
Suite 1 4 Queen Street
,
Edinburgh
,
Scotland
EH2 1JE
Focus Areas
Service Focus
20%
20%
10%
10%
10%
10%
10%
10%
Mobile App Development
Software Development
Web Development
App Designing (UI/UX)
Web Designing (UI/UX)
Client Focus
Small Business
Large Business
Medium Business
Clockwise Software Clients & Portfolios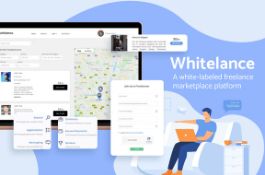 Clockwise Software Reviews
All Services
Mobile App Development
Relevance
Most Recent
Rating: high to low
Rating: low to high
Write a Review
Murtaza Dabawala
, CEO at M.A.Technologies
Posted on Apr 18, 2019
Professional Development Services
Review Summary
Have been working with Clockwise for the last 3 years. They have excellently skilled developers on their team. Anyone that I have engaged has been highly organized and communicative and very good at writing clean and extensible code.

Never had issues meeting deadlines. I have always found their developers skilled in written and spoken English. Another thing though it's minute when outsourcing, the infrastructure reliability is also important e.g. High-speed connectivity, reliable power, and accessible phone connectivity, and Clockwise has all of it taken care of.
What is it about the company that you appreciate the most?
skilled, organized, reliable, responsible developers
Christopher Baker
, COO at Mark My Words Media
Posted on Feb 18, 2019
Clockwise is Excellent!
Review Summary
Working with Clockwise has been excellent all around. Solid code, great communication, and reliability that is hard to find. Clockwise took over our in house software development replacing a full-time employee who was underutilized. This has saved us money and also given us access to a wider variety of talent.

I would not hesitate to hire Clockwise for web development on any scale.
Daniel Abrahamsen PMP
, Partner at UnderwritingCloud
Posted on Feb 11, 2019
Mobile ordering app for white label brands
Review Summary
Clockwise has a great team, communication, code quality and on-time delivery!
What is it about the company that you appreciate the most?
Great communication and excellent code quality
What was it about the company that you didn't like which they should do better?
None at this time - thanks for the great work!