We are software solutions and integration services provider which designs, develops, integrates and maintains business applications to enable enterprises to solve complex, mission-critical business problems. We have extensive experience in undertaking mission-critical projects. We demonstrate measurable value in terms of time-to-market, greater productivity and higher profitability. Our satisfied customers will gladly testify to how they have profited from our transformational value. 88% of our business is repeat business.
Perhaps, the one constant in Clustox's relationships is longevity. Clients consider us to be their extended organization. We are focused at creating value, which you can profit from. To create solutions that matter to customers and partners, our software engineers and architects constantly ask themselves: Is there a better way? Invariably, they find there is. We call this "The Clustox Way".
Pakistan
69 BII Gulberg III
,
Lahore
,
Punjab
54000
03214459391
Focus Areas
Service Focus
15%
15%
15%
15%
10%
10%
10%
10%
Mobile App Development
Web Development
Software Development
IT Services
App Designing (UI/UX)
Client Focus
Small Business
Medium Business
Large Business
Clustox Executive Interview
Visit Profile
Please introduce your company and give a brief about your role within the company?
Clustox is a globally recognized customize software development company with a proven track record of producing high-performance mobility solutions and portal applications. We're a dedicated team of over 50 people passionately working on engineering, developing and maintaining web and mobile apps for start-ups, agencies and tech teams. We specialize in top-tier development using Ruby on Rails, Python, Node, iOS, Android, Angular and React Native.

As a co-founder and CEO of Clustox, I am responsible for the overall management of the company. Implementation of Clustox's mission and keeping it in the right direction are my primary roles.
What was the idea behind starting this organization?
The main idea behind starting this organization was to build a company that provides the best solutions while including transparent management, scalable engineering, collaboration, on-time delivery, and agility. We came up with the idea of leaving a positive impact on the world of tech and business through our outstanding engineering.
What are your company's business model–in house team or third party vendors/ outsourcing?
Our business model is in-house comprising of about 50 professionals who are proficient in their niches. As an organization, we believe in investing in our resources by providing training which not only helps us but also facilitates our customer to find skilled resources.
How is your business model beneficial from a value addition perspective to the clients compared to other companies' models?
Providing reliable services and timely delivery of the products to the customers is our top priority. At Clustox we strictly believe that our success relies upon the Customer's success, which pushes ourselves to fulfill customer goals. Our team is exceptionally responsive, competent, and efficient for providing promising services to the clients.

We practice transparent management. Our clients have direct access to the team, which ensures seamless communication. We align ourselves with the customer's goal ensuring transparency, integrity, and certainty. We act as an extension of your team so that you can focus on your vision without worrying about the backend.
What industries do you generally cater to? Are your customers repetitive? If yes, what ratio of clients has been repetitive to you?
As we are in business for seven years now, we have diversified our services to different industries including health care, agtech, fintech, edTech, marketplace, social media, and hospitality.
We have repetitive customers and their percentage is 60%. The ratio of repetitive to new customers is 3:2.
Mention the objectives or the parameters critical in determining the time frame of developing a mobile app.
Several parameters are critical to determining the time frame of developing a mobile app, most importantly being the scope of application.

In recent times, we have experienced that UI&UX impacted our design efforts pushing the application launch time. We encourage our customer to invest more in design and user experience as it gives clarity about requirements, eventually speeding up development time. It also helps us to estimate the cost of making the application better. Generally, it will take 5-12 weeks to build a mobile app if user stories are well drafted.
How much effort in terms of time goes into developing the front end and back end of a mobile app?
The efforts required to develop the frontend and backend of a mobile app depend upon the design, user experience, and features. If it has a critical design, but the functionalities are simple, then it will take longer for designing the app and making a smooth user experience. On the other hand, if we have to add up a lot of functionality in an app with a simple design, then the backend will take more time. However, in general, backend takes more time to be developed because it deals with the core functionalities, scalability, and security of the mobile app.
What are the key parameters to be considered before selecting the right platform for a mobile application?
Various factors must be considered, such as application functionality, security, audience, or cost. We generally recommend developing an application in a native framework but some time due to budget constraints, we adopt some hybrid platform.
Which platform do you suggest your clients to begin with when they approach you with an idea (Android or iOS) and why?
It is essential to choose the right platform to make a start with; otherwise, our primary target audience would be neglected. We mostly deal with native apps as it optimizes the app's performance. But primarily, it depends on the analysis phase and the target market segment of the app.
Android or iOS, Native or Hybrid — which platform is best to use to build your app? What are your recommendations?
Both the platforms of Native and Hybrid for the development of mobile apps have their advantages. However, there are some benefits of Native apps that convince us to prefer this platform. Native apps are supposed to be more secure, and they prove to show excellent performance. Moreover, these apps have a great responsive UI; they are accessible to all the Native APIs. On the other hand, Hybrid apps need to be tweaked more often, and they may have issues related to their performance. We strictly adhere to the requirements of the clients. Same is the case for Android and iOS; we use platforms according to our client's needs.
What are the key factors that you consider before deciding the cost of a mobile application?
The key factors that we consider before deciding the cost of a mobile app are directly proportional to the number of hours required to develop that application. It also depends on the amount of pre-development activities like design(both UI & technically) and analysis of the application. Hence majorly the cost of the app relies on the number of working hours required by the developers, designers, project managers, and post-deployment support.
What kind of payment structure do you follow to bill your clients? Is it Pay per Feature, Fixed Cost, Pay per Milestone (could be in phases, months, versions etc.)
It depends on the agreement with the client. Generally, we offer the following models:-

Fixed Cost:
We propose this model to the client who has fixed project requirements. In some cases, we performed a discovery workshop with them to refine the specification. Advantage of this model is that we provide a fixed fee and a timeline for a particular project based on the scope of the project.

Time & Material:
There are cases when clients do not have a defined project scope so they can engage resources on an hourly basis. There is a minimum two-week engagement you need to ensure to get support on board. In this model, we will deploy a number of resources on an hourly basis as per the project requirement. We typically invoice clients monthly for all the services provided.

Monthly Retainer:
This model gives clients complete flexibility of scaling up the team or reducing the size depending on the situation of the project and various other business dynamics. Usually, invoicing in this kind of model can be done right at the start of a month or can also be done at the end, depending on the type of team deployed for that particular month.
Do you take in projects which meet your basic budget requirement? If yes, what is the minimum requirement? If no, on what minimum budget you have worked for?
We work with start-ups, small, and medium enterprises. We mostly take projects that meet our basic budget requirements, as we have to manage the company's in-house process expenditures. The budget generally starts from $5000.
However, if there is some interesting that increases our horizons, then we're open to negotiating with the clients.
What is the price range (min and max) of the projects that you catered to in 2018?
It depends on the requirements of the project, and the skills of the engineers. In 2018, we got a chance to work with the government of Pakistan, so we explored a different domain altogether. In 2018 we bagged a good number of projects between USD 5000 to USD 100,000.
Which business model do you suggest to your clients, enabling them to generate revenue from mobile applications? Why?
First, we analyze the clients' business, their requirements, and their targeted audience. Then we recommend them the most suitable business model for generating maximum revenue.
Let's take the example of gaming apps here. In regions like Asia-Pacific, people mostly like to play simulation games. While in the USA, Canada, etc. gamers mostly prefer arcade games. We realize the fact that location matters a lot for mobile applications and where they will be launched. So, we try our best to assist the customers in hitting the right geographical locations!
Kindly share your feedback on how GoodFirms has been doing so far in increasing your visibility among potential clients.
An increase in digital visibility among potential clients is directly proportional to the growth of a company. GoodFirms has gained a lot of popularity, and reviews of the company are highly regarded as an authoritative source. Partnering with GoodFirms has helped us a lot to increase our visibility among potential customers.
Clustox Clients & Portfolios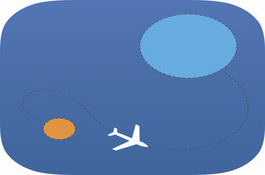 Clustox Reviews
All Services
Web Development
IT Services
Mobile App Development
Relevance
Most Recent
Rating: high to low
Rating: low to high
Write a Review
Asel Temir
, Marketing Executive at at International Real Estate Partners (IREP)
Posted on Aug 11, 2021
Overall, experience is excellent, and we are happy to work on the latest ventures with Clustox.
Review Summary
I am the Marketing Executive of International Real Estate Partners (IREP). IREP is a multidisciplinary managing services firm functioning in more than 25 countries within Asia-Pacific, Middle East, and European Community.

We have appointed team Clustox to build a big platform consisting of website development, Maintenance & support, and also for Digital Marketing.
The plan and interaction among our and IT teams were outstanding. We were always getting valuable and constructive ideas from their team, which is facilitating us to build our platform better day by day.
The utmost inspiring thing would be their commitment and assistance given to numerous clients. We, as a customer, never sensed that we had employed a different company to work on our project or with our team.
We are functioning as one team, and the interaction is balanced, connected, honest, transparent, and support in the development phases is outstanding.
Overall, experience is excellent, and we are happy to work on the latest ventures with Clustox.
What was the project name that you have worked with Clustox?
International Real Estate Partners (IREP)
Wilson Okwuobu
, Founder/CEO at ConVey Concierge
Posted on Oct 10, 2019
Clustox x Convey
Review Summary
Clustox was a great experience. They have a team of knowledgeable professionals with world class IT Expertise. My journey with them started through a referral from a friend, i was skeptical at first because they are offshore, but as we started working together using online coworking tools their commitment became obvious. To offset the time difference they stayed in late for meetings, and accommodated my expedited request. At some point we had some complications with with functionality and the CEO Salman stepped in to assist us. Great team, Great Leader, Great Products.

What is it about the company that you appreciate the most?
Flexibility
What was it about the company that you didn't like which they should do better?
Overview and expectation expectation.
Hammad Akbar
, Co-Founder at FitCentives
Posted on Feb 24, 2019
Excellent Team of Developers
Review Summary
We outsourced part development of our CRM to Clustox.

Original plan was to hire them out for 3 months but we ended up working with them for nearly a year. That was due to excellent work produced by their development team.

I would highly recommmed and also work with them in future.
Usman Naeem
, Technical Consultant at Teradata UKI
Posted on Nov 30, 2018
Innovation with delivery excellence
Review Summary
Clustox has proved times after times to be one of the most reliable talent hub with highest quality of deliverables yet cost effective.
Arsalan Lodhi
, Founder and CEO at WISRAN
Posted on Sep 14, 2017
Very smart and creative thinkets
Review Summary
Salman and team at Clustox has always gone beyond what was asked. Their differentiation is that they come back with great ideas to enhance user experience and product improvements
Company Response
Clustox
Thank Arsalan for the feedback, It is always appreciated.
Posted on Sep 14, 2017