CMARIX TechnoLabs Pvt. Ltd
Envision • Leverage • Infinite
Visit website
CMARIX Technolabs is a leading technology outsourcing company with expertise in Website, Enterprise Software & Mobile Application Development. With a team of 170+ in-house experts, CMARIX is working with clients across 46+ countries globally and have tailored 1100+ Web & 290+ Mobile applications across different business domains.
We are pioneers of Outsourcing Simplification and have a very creative work culture. We are very passionate for the services we provide and take great pride in ensuring complete customer satisfaction.
Certifications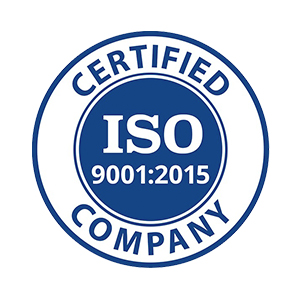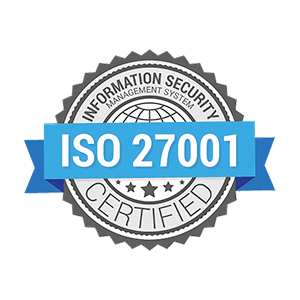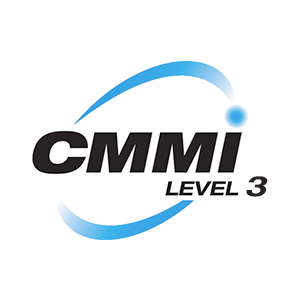 India
518-528, Yash Arian, Swami Vivekanand Circle, Nr. Subhash Chawk
,
Ahmedabad
,
Gujarat
380052
+918000050808
United States
32572 Miller Ct.
,
Temecula
,
California
92592
+16312066051
Germany
Essener Strasse 5, 46047
,
Oberhausen-Rheinhausen
,
Baden-Wurttemberg
46047
Italy
Via Sant'Agostino, 8
,
Torino
,
Torino
10122
Focus Areas
Service Focus
Web Development
Mobile App Development
E-commerce Development
Software Development
App Designing (UI/UX)
Client Focus
Small Business
Large Business
Medium Business
CMARIX TechnoLabs Pvt. Ltd Executive Interview
Visit Profile
Please introduce your company and your role within the company.
My name is Chirag Mudsa and I am the CEO of the company. CMARIX is a technology powerhouse helping businesses and start-ups to meet their business needs through technology solutions. Our core offering includes Enterprise software, Mobile Applications, and website design & development services.
Mention the objectives or the parameters critical in determining the time frame of developing a mobile app?
Initially, when we are working on any concept, we try to take a 3 step approach which is Why, What, and How. "Why" defines the need of the concept- the actual USP or the differential element. "What" defines what exactly needs to be designed and developed which comes as result of intensive brain storming and knowledge sharing sessions. "How" comes from CMARIX which basically includes a detailed roadmap of the how to execute this concept. We provide fixed cost solution whereby we provide detailed roadmap of this execution as turnkey solution including design, development, quality assurance & deployment.

For example, if we are working on an e-commerce project, our key differential element would be the UI and UX because e-commerce is all about a product being purchased and sold online but what we can do to minimise the glitch, what can be done to make the colour more catchy, why is that after looking at some colours you feel like opening that application more and some colours make you feel withdrawn. There are many studies taking place in the field of colour psychology, human interaction with machines, social habits of customers, like when is the best time for people to look at sites like Flipkart or Myntra on their mobile, it may be 10 pm in the evening when you see a push notification wherein they try to sell you something while you are just relaxing at your home watching TV. So such things are definitely covered as part of our services when we are defining the specifications and executing the project plan. And once we have a solid specification on the paper, we work out different phase wise planning of sprints during which the mobile application is being executed and deployed.

How much effort in terms of time goes into developing the front end and back end of a mobile application?
It varies on the type of application required. If you are a start-up and want to sell products through a basic e-commerce application, then more time would be spend on the front-end and less on the back-end. But if you are developing an enterprise e-commerce application which is investing a lot more into human interaction, getting the analytics, doing AB testing of what is working and what is not working, and then the back end needs to be customised a lot. There will be several custom reports in the backend and tracking too, so in that case effort in backend development is more. Depending on the scenario the corresponding time line for developing front end and backend varies.
What is your company's business model–in-house team or third party vendors / outsourcing
We do not sub-contract or outsource because we feel that close communication, ensuring the quality, checking the code, having three levels of code review processes is very important, for which we have a team of 80+ employees. We are based out of Ahmedabad, Gujarat.
How is your business model beneficial from a value addition perspective to the clients compared to other companies' models?
We bring rich knowledge with us. We try to do business in niche markets; we do not work on volume projects. If someone comes up and says we have small WordPress project that needs to be executed, we will give you 10 projects per month, I would not be excited. I would rather be excited working into something which has not been done before, which needs to be explored and the limits needs to be stretched. Gone are the days when India as an outsourcing industry used to get sustainable growth by doing volume business. Next two decades into the IT industry of India and it will be solely based on the niche which you create based on your technical competence. So having that differential element is very important and that's why we focus more and more into enterprise mobility, enterprise software and projects which require a lot of R&D.
What are the key parameters to be considered before selecting the right platform for a mobile application?
I believe more than 80% of the customers are recommended to go with native application development which is quite correct because it lets you use the native features of the mobile application which makes mobile applications more responsive as compared to normal websites. There are scenarios where customers are having low budget or they are just testing the waters to test the concept in multiple platforms instead of targeting only one. In such scenarios if they implement native applications, the cost tends to be little bit on higher side, so they go with cross platform application which is like HTML5 based apps like using PhoneGap, Ionic and so on. There are a few interesting things coming up like Firebase from Google, if you use that in conjunction with PhoneGap, you can add lots of sleek features with minimal effort. Definitely, native mobile app may be a plus-plus but there are other options as well which can be of help to customers.
What are the key factors that you consider before deciding the cost of a mobile application?
We follow few concepts: what kind of technology is required and what is the complexity of the technology. If we are to work on an iOS app and if you are making a business application like e-commerce or some app involving augmented reality (AR) or OCR, in both cases the estimation would be different. We have been working with several start-ups as well as agencies that sub-contract work to us. We ensure they receive competitive pricing and of course optimum quality.
What kind of payment structure do you follow to bill your clients?
We follow a fixed cost model and a hire based model. Mostly when we are working with agencies, they hire a team of resources from us including designer, developer or a project manager on a monthly full time basis. We also provide just prototyping or Minimal Viable Product (MVP) development for clients who are just experimenting with idea.
Do you take in projects which meet your basic budget requirement?
No, we do not have any such strict boundaries. But we are straight forward in our approach with clients. If a client comes up and says that I want to make an application like Facebook and I have budget of US$ 6000, then first we will educate them of what Facebook is, to make sure that there is no confusion in their mind regarding the kind of functionality they require. In many cases when they say so, they just want a chat, or messaging or social networking basic application, hence we take enough time to understand client's vision and business goals, thereby defining detailed project requirements and hence providing estimation on its basis.
What is the price range (min and max) of the projects that you catered to in 2015?
Minimum was US$ 2000 for one of our existing agencies. We have been working on an enterprise project for one of the Fortune 1000 companies into US, they have hired a team of six developers form us and it's been continuing from last 18 months. That's almost US$ 400,000 project.
Which business model do you suggest to your clients enabling them to generate revenue from mobile applications? Why?
If you would have asked me this question five years back, I should have replied to go with two versions of the same app: one free and one paid. But in last one year, things have changed a lot. There have been so many concepts into similar market place and it is advisable to have a plan not only for initial phases of the app launch but also for the last phases. For example, in the first two phases focus on getting people to use the application and create a brand, while in third phase, get some funding and go for Freemium model where you are adding extensions to your business and letting people pay for those services. That would only be possible if you have a solid roadmap of your product and you have the financial capability and technical know-how to execute it. In mobile App industry everyone has good ideas. It's how to go about executing it, that makes all the difference.
CMARIX TechnoLabs Pvt. Ltd Clients & Portfolios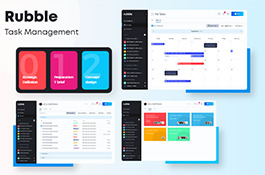 CMARIX TechnoLabs Pvt. Ltd Reviews
All Services
Web Development
Mobile App Development
Software Development
App Designing (UI/UX)
Relevance
Most Recent
Rating: high to low
Rating: low to high
Write a Review
Passionate and dedicated team of app developers
Review Summary
Our project with CMARIX Technolabs was to build an app for food delivery. The team is really enthusiastic and professional. They continuously communicated with us during the phase of app development. They also helped me to implement innovative features in-app compare to the market. Overall the experience with the app development team of CMARIX was phenomenal.

I would highly recommend them to anyone who is looking to build a mobile application from a scratch and I really appreciate all the hard work.
Nicholas Ferrao
, Company Owner at Real Estate Developer
Posted on May 08, 2019
Custom CRM with Apps
Review Summary
I worked with CMARIX for a custom CRM for my business since I wanted to have something very secure confidential and easy to us along with a mobile interface and they helped me providing a very good service. This testimonial is a way of thank you to them for the service which they have provided to my organisation.
What is it about the company that you appreciate the most?
They have good grip on latest technologies like Angular and Node.
What was it about the company that you didn't like which they should do better?
They can provide more service like AutoCAD which is useful for real estate development company like us.
Aakash Shah
, Sr Vice President - Digital at Weizmann Forex Ltd
Posted on Jan 23, 2019
Quality work and fast turnaround
Review Summary
It is rare to find an it team who are able to identify the business problem that too during initial briefing itself. That helped to create the confidence and hence a successful implementation of project.
What is it about the company that you appreciate the most?
Business understanding
Reema Jethwa
, Strategy & Innovation Hub - Programme Lead at Lloyds Banking Group
Posted on Jan 16, 2019
Custom app creation
Review Summary
I had a great experience with the fantastic team. They helped bring to life my vision of the app. It was so much more than what I wanted it to be thanks to them.
Bharati Kakadiya
, COO & Co-Founder at CapActix Business Solutions
Posted on Jan 10, 2019
Excellent Work by Excellent & Highly Skilled Team
Review Summary
It is very well said that "First impression is the Last impression". In the digitized era, I consider my stunning website as the first impression to succeed. We hired CMARIX for our custom website design and they did a fantastic job designing and delivering an uncluttered and very professional website. I have been extremely happy with their work and professional approach. We will be certainly looking forward to work with them again in the coming years
What is it about the company that you appreciate the most?
Professional approach of the team, active & timely communication and suggestions provided by team for better UI/UX design understanding our business needs.
Aashika Gupta
, Market Research Analyst at Gothman Research Group
Posted on Jan 10, 2019
Survey platform development
Review Summary
We sub-contacted one of our survey management platform to CMARIX and had visited their office in Ahmedabad. It was thrilling to receive high quality, communication & turn around from local partner & we look forward to work with them on many more projects in future.
What is it about the company that you appreciate the most?
They not only helped us with the technology side of the business but also provided insights on business work flow based on their experience of developing such platforms.
What was it about the company that you didn't like which they should do better?
Nothing specific which I can think of.
Mary Allen
, Product Manager at CGI
Posted on Jan 10, 2019
Helped me with my Angular work
Review Summary
Our team was having Bandwidth issue in a recent project
What is it about the company that you appreciate the most?
We had very fast turn around time and most importantly someone who knew how to work in latest Angular along with NodeJS in the backend. Most of the companies I interviewed were speaking about AngularJS when I asked to him and not Angular 6.x which is not JS based.
Richard Parker
, Technical Manager at Noise eLearning
Posted on Jan 10, 2019
Excellent Outsourcing experience with CMARIX
Review Summary
I came across CMARIX from a reference who has been using their services for more than 2 years now since he runs an agency here. I have to admit that not only they helped me reduce the overall costing for the project but also achieve a tremendous quality & integrations which many developers told me was not feasible. I will be using their services again for the next phase of development later this year.
What is it about the company that you appreciate the most?
Pro-active communication & process driven work approach.
What was it about the company that you didn't like which they should do better?
They should do more trips & meet their customers in person :)