Code District
Delivering Software Products Beyond Expectations
Visit website
Code District is a leading-edge provider of custom web and mobile application development services.
Our entire methodology is based around the success of our clients and them being able to launch their products on time and within budget.
We provide full-cycle services in the areas of SaaS-based product development, content management solutions, web portals, e-commerce, web-based enterprise solutions and mobile applications.
United States
1300 I St NW, Suite 400E
,
Washington DC
,
District of Columbia
20005
17039401971
Pakistan
162C, C-Block, Model Town Lahore
,
Lahore
,
Punjab
54700
04232324298
Focus Areas
Service Focus
Software Development
Mobile App Development
App Designing (UI/UX)
Web Designing (UI/UX)
Client Focus
Small Business
Medium Business
Code District Executive Interview
Ashar Samdani
Founder & CEO
Visit Profile
Kindly share your feedback on how Good Firms has been doing so far in increasing your visibility among potential clients.
We have seen a good amount of traffic coming in from GoodFirms and even had a few customers contact us for work. So, it seems that they're doing a good job of creating visibilities for the firms associated with them.
Please introduce your company and give a brief about your role within the organization.
Code District is a custom software development company with a team of expert designers (UI/UX) and developers, dedicated to providing the best software solutions to our clients globally. We are the chosen development partners for tech-based startups, growing businesses, and Fortune 500 enterprises alike, improving the way they work and helping them bring innovative solutions to the forefront.

My role as a CEO is to set the right culture company-wide that fosters ownership, constantly improving, and being open to learning. I also ensure that we keep evolving our processes and ensure customer success, which will eventually take Code District forward.
What is the story behind starting this company?
I've been working in this industry for almost 14 years now. Started off as a founding member of a fast-paced tech agency and helped it grow to around 150 people or so. I wore multiple hats ranging from development to managing large engineering teams, setting up a UI/UX (discovery workshops) department.

Building a company with all the knowledge of what to do and what not to do, seemed to be the next logical step. We started off from a small room with 4 people with zero clients and are now a team of almost 80+ people while doubling our client base every quarter.
What are your company's business model–in house team or third party vendors/ outsourcing?
In-house teams for sure. We do not believe in sub-contracting. Our clients entrust us with the technical aspects of their business and we desire to keep that trust at all costs. Only having an in-house team we have direct access to at all times helps us achieve that.
How does your company differentiate itself from the competition?
There are a couple of things that we try and do differently:
Transparency We believe in full transparency from day 1. We have a saying around here, 'Devil is in the details. So to pull that hidden devil out we put in billable hours free of cost at our end, for our potential clients, to do a very thorough requirements gathering and feature breakdown. We do not club 40+ hours together on a single feature instead show you a very transparent breakdown of where little effort is being put in.
A lot of companies do not go this deep without signing a contract first and just lure prospects in with a low ballpark of clubbed hours and later bill them handsomely for change requests.
Hire the top talent: We have a very stringent recruitment process to ensure that we only provide you with top talent from solely the top IT companies across the region. It's a combination of a quick on-the-spot coding and problem-solving marathon followed by detailed soft skill interviews.
Keep pushing the bar: We cultivate a culture of punching above one's weight class to encourage high-performance standards. We are open and receptive to new and innovative ideas across teams to optimize processes and leaner development methodologies.
What industries do you generally cater to? Are your customers repetitive? If yes, what ratio of clients has been repetitive to you?
Although, we have experience working in countless industries and feel excited to work in unchartered waters, we believe our edge lies in the following industries, healthcare, SAAS-based platforms across different industries, legal, insurance tech, logistics & transportation, real estate, and retail. Yes, we have a significant chunk of repeat business coming in every year.

The sectors we typically serve are fintech (financial industry), insurance tech, logistics & transportation, and legal. It would be fair to say that they make up the bulk of our portfolio, but we also have a great number of clients in retail, healthcare, media, government, and more.
Please share some of the services that you offer for which clients approach you the most for?
Most clients reach us out for either building custom solutions from scratch or augmenting their in-house team of engineers/developers.
What is your customer satisfaction rate according to you? What steps do you take to cater to your customer's needs and requirements?
In my candid opinion, our customer satisfaction rate is almost 90%. In all honesty, at times challenging situations do arise, but we deal with them head-on and never leave our clients unless they are fully satisfied with the end result.
What kind of support system do you offer to your clients for catering to their queries and issues?
We have a designated Account Manager and a Technical Project Manager to effectively handle and address all queries. All technical issues are directed towards the project manager and general business-related queries are handled by the account manager.

Acknowledgment to the reception of any query is almost sent promptly within the next couple of hours and we typically resolve the issue within the lead time of 1-3 working days.
What kind of payment structure do you follow to bill your clients? Is it Pay per Feature, Fixed Cost, Pay per Milestone (could be in phases, months, versions etc.)
We are fairly flexible in our payment structure. We can work with either of these payment plans. However, our general experience is that clients find a monthly-based payment plan more appealing for easy cash flow management.
Do you take in projects which meet your basic budget requirement? If yes, what is the minimum requirement? If no, on what minimum budget you have worked for?
We are open to all clients. A lot of times, we work with small initiatives that eventually turn into great opportunities. Budget isn't the only factor that we consider when signing a new client.
What is the price range (min and max) of the projects that you catered to in 2020?
The minimum project was around $3000 and a maximum of around $500K.
Where do you see your company in the next 10 years?
I see Code District as a hub of technological innovation and solutions and the go-to place for tech entrepreneurs in helping them build and scale their companies. We are focused on providing the most optimal solutions to our clients and helping the biggest and the best brands be successful and build really amazing digital experiences. I also would love to see several tech start-ups coming out of Code District and being led by people who have been in the organization from its early days.
Code District Clients & Portfolios
Key Clients
Technology
Healthcare
Startup
Real Estate
Retail
Ecommerce
Manufacturer
Startups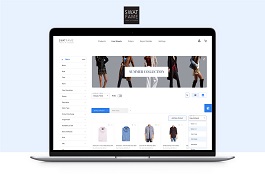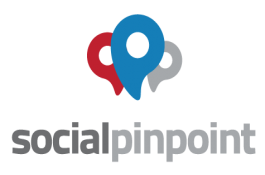 Code District Reviews
All Services
Software Development
Mobile App Development
Relevance
Most Recent
Rating: high to low
Rating: low to high
Write a Review
Client Portal
Review Summary
Code District built a comprehensive client portal for us giving them access to everything related to their account, from basic client information to in-depth financial information taken from Quickbooks Online in real time.

Project: From taking the time to understanding our needs before starting the development of the portal, having weekly update calls while building the portal to refine it according to our liking, and putting finishing touches exactly how we wanted them, the entire project was executed with utmost professionalism and care. It was within the budget we were quoted upfront and fully completed weeks ahead of the given deadline.

Strongly recommend hiring them!
Nayan Jain
, Founder / CTO
Posted on Feb 24, 2021
Sound professional team!
What was the project name that you have worked with Code District?
Heartbeat Health