Comrade Digital Marketing Agency
Get More Clients. Grow Your Business.
Visit website
We solve problems that small and mid-size businesses most commonly face: consistent/growing profit and customer/client acquisition. Commonly, our clients refer to these problems like this:
We need more leads and sales

Our website does not bring in enough new business

Our competitors are getting much more business than we do

We need a better website
United States
770 N Halsted St, Ste 106
,
Chicago
,
Illinois
60642
312-265-0580
United States
1735 N Normandie Ave
,
Los Angeles
,
California
90027
(847) 226-0944
United States
690 SW 1st St, Ste 1911
,
Miami
,
Florida
33130
(773) 580-7008
Focus Areas
Service Focus
30%
20%
15%
10%
10%
10%
5%
Web Development
Digital Marketing
Web Designing (UI/UX)
App Designing (UI/UX)
E-commerce Development
Client Focus
Small Business
Medium Business
Comrade Digital Marketing Agency Executive Interview
Ivan Vislavskiy
CEO & Co-Founder
Visit Profile
Please introduce your company and give a brief about your role within the company?
Comrade Web Agency is a Chicago-based web design and digital marketing agency. Our mission is to help small and medium businesses achieve new heights through a combination of digital marketing services that we offer. Besides being a co-founder and one of the leaders of our agency, I'm responsible for the quality of the product that we produce.
What was the idea behind starting this organisation?
During our early careers, myself and my co-founder, Stan Bogdashin, have been involved in web and marketing agencies that were mainly going after clients with deep pockets. Small business was always an afterthought in our industry, typically serviced by freelancers, students, and outsourcing businesses. That's when we saw an opportunity to build a company to help small businesses with skills and processes inherited from larger agencies.
What is your company's business model–in house team or third party vendors/ outsourcing?
To ensure the A-level quality of our work, our strategy from the inception was to create all work internally. For that, we've built our internal production team. Currently, Comrade Web Agency has two offices. Our headquarters located in Chicago, which is mainly responsible for sales, client communications, and strategies. Our production office consists of creative, technical, and marketing folks.
How is your business model beneficial from a value addition perspective to the clients compared to other companies' models?
As they say "to each their own." I wouldn't know if our business model is better compared to other companies. We've chosen our model because we wanted to control the quality of work produced. When you rely on other vendors or freelancers, you can't manage it the same way, you can't dictate them what projects to work on, and for that reason, you're not in control.
What industries do you generally cater to? Are your customers repetitive?
We serve a wide range of customers. We've generated pretty amazing results for clients from manufacturing, industrial, law, healthcare industries as well we have pretty extensive expertise working on e-commerce projects. Every year we expand the circle of our clients and welcome the opportunity to work with clients from other industries.

Besides a one-off website design or development work, we also help our clients with digital marketing strategies and activities, which are typically provided regularly.
Mention the objectives or the parameters critical in determining the time frame of developing a web app.
To determine the time frame of developing a web app, we typically consider the following factors: project goals and complexity level, functionality requirements, and availability of our resources.
How much effort in terms of time goes into developing the front end and back end of a web app?
It depends on the project. For some projects, the emphasis is placed on front-logic, animation, and effects. For others, we focus on rather complex business logic, which is processed on the back end.
What are the key parameters to be considered before selecting the right platform for a web application?
Firstly, we don't always have a chance to select a platform for a web application ourselves. Often clients come to us with partially completed projects at different stages. If we understand that we can work with the code we have at a particular moment; we will accept and support the project.

If we develop a project from scratch, the first parameter is, of course, the requirements of the project. We consider 3rd party applications and tools that will be used and integrated with the new app, since they may have specific limitations. The second important parameter is our working experience with the tech stack.

Over the last 11 years, our team has developed a particular technology stack that we use to build our clients' applications. It helps to save our clients' money and project timeframe. We keep up with the industry and continuously adjust and enhance our stack with new technologies.
Which platform and technologies do you prefer to use in the development of your web apps?
We use the LAMP stack to create dynamic web sites and applications. For informational websites, we typically use the WordPress content management system. For e-commerce projects, our choice is between Shopify, Magento, and WooCommerce, depending on the specific project requirements. For all dynamic and more complex, custom projects, we use Laravel on the back end frontend frameworks such as Vue.js, React, etc.
Do you offer website design templates or customised website design, and do you have a responsive website design?
All of the websites we create are custom-designed. We believe that the best results are achieved when the design is created around the project needs and company identity. For that reason, we don't use templates. All of our projects are responsive by nature. Since over 50% of websites and applications will be visited from mobile devices in 2020, many of our projects are created with the mobile-first concept.
Which Content Management System do you prefer to use (Wordpress, Joomla, Drupal etc)?
For informational websites, we mainly use the WordPress Content Management System. We consider it as a very convenient platform for making updates; we love its flexible system and thousands of premade solution offered on the market. We also like WordPress for its SEO-friendliness.
Do you provide website maintenance services?
We do provide website maintenance services. We believe a website or an application better serves the client if it's properly maintained and updated on time.
What are the key factors that you consider before deciding the cost of a web application?
There are different factors we take into consideration:
Project goals, size, and complexity
Project timelines
Technical aspects: technical platform, functionality needs, specific requirements
Other aspects, like whether the project needs to be created marketing-friendly or SEO-optimized, etc.
What kind of payment structure do you follow to bill your clients? Is it Pay per Feature, Fixed Cost, Pay per Milestone (could be in phases, months, versions etc.)
It depends on whether it's a marketing or web development project. We think that "milestone" payments from a client work best for web development projects. So, we divide all the payments to coincide with particular stages of website or web application development. As for marketing activities, as a rule, it's a Fixed Cost for monthly marketing services.
Do you take in projects which meet your basic budget requirement? If yes, what is the minimum requirement? If no, on what minimum budget you have worked for?
We don't have a set minimum as we look at the future potential of each project. If a project has a strategic advantage for us, we're willing to work on it even with a very minimal budget. Typically, to generate a high-performance custom product, the project cost tends to start at $10,000-$12,000.
What is the price range (min and max) of the projects that you catered to in 2018?
We're not sure about 2018, as this was a long time ago, but over the past 12 months, our average budget was as follows:
website project: $20,000
web application: $40,000
monthly marketing budget: $3,000 / month
Comrade Digital Marketing Agency Clients & Portfolios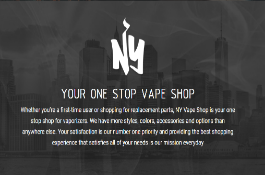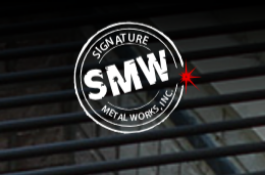 Comrade Digital Marketing Agency Reviews
All Services
Digital Marketing
Web Designing (UI/UX)
Relevance
Most Recent
Rating: high to low
Rating: low to high
Write a Review
Comrade Web Review
Review Summary
Comrade Web has an excellent team of SEO, digital marketing, and web design experts. They have handled all our website and SEO efforts for several years and have done a fantastic job. They have always been professional, responsive, and a pleasure to work with.
Grigory Pekarsky
, Broker/Owner at Vesta Preferred Realty
Posted on Jul 08, 2019
Great agency!
Review Summary
Comrade web built out our website and we have been very happy with the team and the process it took to get to the final product. Highly recommended.
What is it about the company that you appreciate the most?
The people
What was it about the company that you didn't like which they should do better?
Overall specifics on some projects but that goes for both the customer and firm.