Consagous Technologies
Helping brands by being their Technology Partner
Visit website
We're passionate to code your success & embark on our resolution 'Grow IT Together'

Consagous Technologies is specialized in IT consulting & crafting top-notch custom web and mobile solutions across the globe. We have established our benchmark in the app market & have been ranked as one of the top software development companies in the USA by GoodFirms. Established in 2008, with the headquarters & operational office located in Central India and onsite representatives in the USA, our main focus and goal is to create a transformative impact for businesses by leveraging the latest technological advancement.
We are a strategic partner to our global clients for managing complex industry-specific processes that impact their bottom-line. An end-to-end vertical approach to service delivery, technology-led solutions, and a client-centric client-partner approach enable us to deliver the streamlined results with secured and integrated processes that give back a considerable return on investment (ROI) to these clients who hail from diverse industries.
Consagous Technologies at a Glance:
The global service provider with offices in India and USA.
697+ Projects delivered successfully.
1000+ Customized solutions developed.
The core team of 200+ employees with strong expertise in the technical domain.
Leverage the latest tools, techniques, methodologies, and strategies to deliver robust solutions that generate revenue for our clients.
Client trust is of the utmost essential for us. To ensure the confidentiality of the project, we sign the Non-Disclosure Agreement (NDA) with our clients.
With a progressive approach, our team is constantly experimenting with unparalleled technology innovation underscored by a series of emerging technologies such as Salesforce, Big Data, Business Intelligence, Cognitive Computing (AI/ML), Microsoft Dynamics 365, Extended Reality (AR/ VR/MR), Blockchain & Internet of Things (IoT).
In the present day, the company is on the verge of becoming one of the pioneers in the mobile app development domain for IOS & Android platforms. Over the last years, we have achieved and expanded our business in terms of infrastructure and staff members. We have extended our service forte offerings by including full-spectrum website, application design & development solutions. We also take pride in stating what our clients say about us on Appfutura & Clutch.
The industries that we serve include :
Healthcare
Fintech
Food
Logistic
Retail & E-commerce
Education
Entertainment
Social Media
Government
We would like to hear about your business idea and will be glad to execute it with the correct use of technology as we have done for our previous prestigious clients.
We are here to assist you 24*7 at [email protected].
Certifications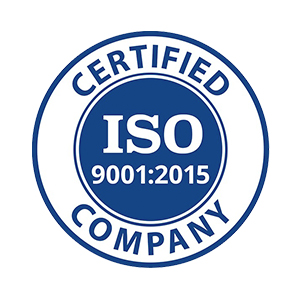 India
403, Gold Stone Building, New Palasia
,
Indore
,
Madhya Pradesh
452001
+15124883568
Focus Areas
Service Focus
40%
10%
10%
10%
10%
10%
5%
5%
Mobile App Development
Web Development
Software Development
App Designing (UI/UX)
Web Designing (UI/UX)
Client Focus
Small Business
Medium Business
Large Business
Consagous Technologies Executive Interview
Visit Profile
Please introduce your company and give a brief about your role within the company?
Consagous is the fastest growing Software Outsourcing company based in India & U.S.A. The company provides end-to-end delivery of Technology Solutions to companies of all sizes, from startups to global corporations and offers bespoke software, mobile, and web application development consulting. Consagous has a benchmark in crafting exceptional services in strategy, user experience, design, and full-stack engineering to bring brilliant digital ideas into life.

We specialize in creating native Android, iOS applications as well as using cross-platform tools like React Native and Xamarin and cutting-edge scripting languages including AngularJS, Node.js. We are known to have acute finesse in areas of SaaS technologies like Salesforce & cloud computing. Our different capability enables us to pick the ideal innovation blend that best suits our customers' needs.
The organization began in 2008 by meand involves 150+ representatives at present.

As a Chairman & Managing Director at Consagous Technologies, I am responsible for making corporate decisions and I make sure that each of the employees working here is empowered with the right resources, right team, encouraging them to build cutting-edge creations as and how the client's requirement.
What was the idea behind starting this organization?
Our mission is to help business owners drive measurable growth by building software solutions and apps that integrate within their business processes. We focus on bridging the gap between the client's business model and their customers with cost-friendly technology. We offer experienced teams that work dedicatedly on the client's project that understands your vision, your business concept, competition, and fits within the Client's budget.
What are your company's business model–in house team or third party vendors/ outsourcing?
Our business model is strictly in-house, consisting of a staff of over 150+ professionals adroit in their areas of work. For each process of project development and project management, we have a solely dedicated team of skilled resources and make sure no work at all is mixed up. Each task is assigned to the appropriate person.
We work on a model of:
Research, Concept, Develop, Test & Launch
How is your business model beneficial from a value addition perspective to the clients compared to other companies' models?
With so many app developments and IT project management companies out there, it won't be right to claim that we are the best. But yes, we hold the exception that delivers value to clients and their customers:
Why makes us different?
End-User Empathy: Our people are the cornerstones of our business. Individual dignity is respected and is given prime importance in the organization.
Intelligent software solutions: We try to achieve greater business outcomes with in-built intelligence and prescriptive guidance which is delivered by our highly experienced team
Unified Solutions: Consagous enable people to do their best work by unifying relationships, processes, and data with comprehensive business applications.
Affordable Price: Cost-competitiveness and reliable software development services enable organizations to procure comprehensive and scalable solutions!
High Adaptability: We believe in nurturing the relationship with our clients so that we can understand their requirements more specifically.
Long-term Relationship Approach: We strive hard to come forth with quality solutions and services so that 100 % customer satisfaction is achieved.
World-Class Quality: We meet world-class development standards by delivering highly functional IT solutions that can be easily integrated into your business ecosystem.
Striving Hard to meet Deadlines: Our passionate and skilled team is very focused and dedicated to delivering advanced products within specified deadlines.
Latest Technological Advancement: Our team offers result-oriented solutions and services with appropriate resources that match our client's requirements.
Next-Generation Applications: Consagous helps drive business results to the next-generation through multi-channel applications that infuse sophisticated technology.
A Team of Certified Experts: Our passionate team has in-depth expertise in relevant domains and is best suited to work on projects involving a high level of complexity.
What industries do you generally cater to? Are your customers repetitive? If yes, what ratio of clients has been repetitive to you?
We're an internationally renowned software development company that designs, develops, and deploys custom IT solutions for various industries. We try to make impactful applications leveraging the latest technology. The industries we cater to are:
Healthcare
Retail
Fintech
Food
Logistics
Education
Entertainment
Social Media
Government
Mention the objectives or the parameters critical in determining the time frame of developing a mobile app.
Each day thousands of mobile apps are published to the Google Play and Apple App Stores. Some of these mobile apps are games, others are social networks, and many are ecommerce apps. All of these apps, if professionally built, must follow a similar mobile app development process. At Consagous, we have built over 350+ mobile applications for our prestigious clients.

We believe each app is different and our methodologies are always evolving, but this is a fairly standard process when developing mobile apps.Complexity, Size and Relevant experience of the project are the key parameters critical in determining the time frame of the mobile application.
How much effort in terms of time goes into developing the front end and back end of a mobile app?
There's no exact answer to that. It totally depends on the type, scale, and scope of your mobile application. If it's just a single module application and you work really hard you can build it in a week or two, and if the mobile application has more features then it may take more time.
1.5 – 2 months for small projects
3 -5 months for midsize projects
6 – 12 months for large-scale projects
The highly experienced and passionate team of Consagous is endowed with the capability of designing breakthrough mobile apps that improvise brand repute, boost the performance indicators and escalate the sales incredibly. We deliver you exceptional apps which are an adequate mixture of creativity and profitability.
What are the key parameters to be considered before selecting the right platform for a mobile application?
We, at Consagous, follow the below-mentioned pointers while selecting the right platform for a mobile application;
Target Audience
User behavior
Features
The cost of development
Devices you need to support
Additional costs related to programming
Moderation
User expectations
Which platform do you suggest your clients begin with when they approach you with an idea (Android or iOS) and why?
Clients today are smart with technical acumen. They approach us with prior research on what kind of app they want to build, on what platform and with what features. They are very clear about their choices and preferences. They know whether they want, an Android or iOS app. Speaking of which, our team assists them further with the right overall approach that will be suitable for their project and help them achieve their end goal. Based on the product itself, the budget and the time frame suggested by the client, our team of Project Managers, designers and developers suggest the best feasible solutions that are capable of providing maximum visibility on mobile screens and generating high revenue and profits.

Both technologies are excellent and in many of our projects, we have observed that the clients who come to us for getting an Android app built in the first place do visit us again for an iPhone app after two months or so.

Clearly, the market shares of both Android and iPhone are at its peak; only the first and second positions keep swapping, which means that having a mobile app for both operating systems is a major demand for every business in every industry.
Android or iOS, Native or Hybrid — which platform is best to use to build your app? What are your recommendations?
Each hybrid, as well as native mobile apps, have their advantages and disadvantages. It is upon the client to choose between the hybrid and native approach for mobile app development. The native UI allows users to learn the app quickly. Moreover, it is much easier to discover these apps in the app store. These apps help in access to various other supporting software such as GPS, location, calendar. Overall, the mobile apps developed using the native approach offers a better user experience.

The mobile apps developed using the hybrid approach, on the other hand, is portable with one code base being used in multiple platforms. These apps can access various hardware and software using plugins. These apps offer cheaper organization costs and offer a faster launch to the market. While both these approaches have their own pros and cons, the client requirement and the expertise of the mobile app developerstake the final call.

In my perspective, Native applications have the best performance, highest security, and best user experience. However, the most important thing is user experience not the development approach that developers prefer.
Whether we use an ionic or hybrid or native approach, each development method has its own advantages but overall native apps have the best performance and security.
What are the key factors that you consider before deciding the cost of a mobile application?
The mobile app development services include all aspects ranging from app development to deployment, and modification to marketing. We at consagous consider the below-mentioned parameters while determining the app development costing;
Features
Operating systems
Database
Content management system
External Services
Server Costs
User Authentication
Integration with Systems
Customized Add-ons
What kind of payment structure do you follow to bill your clients? Is it Pay per Feature, Fixed Cost, Pay per Milestone (could be in phases, months, versions, etc.)
It varies as per agreement with the clients. Generally, we have 3 pre-defined models; the client can pick any of them.
Fixed price model- In this model, we provide a fixed fee and a timeline for a particular project. This is based on a defined scope of work i.e. scenarios where the project requirements are crystal clear.
Time and material model - In this model, we will deploy 1 or more team members in projects on an hourly basis. We typically invoice clients on a monthly basis for all the services provided. In order to keep track of the number of man-hours spent on various aspects of the project, weekly and monthly (consolidated) timesheet are sent to the clients. From the client's perspective, this kind of working model gives total control of the project to the client without any need of defining project scope or requirements.
Dedicated model - In this model, we deploy a dedicated resource/team based on the needs and requirements of clients. As a client, project requirements may expand or contract with time. This model gives the client, complete flexibility of scaling up the team or reducing the size depending on the situation of the project and various other business dynamics. Usually, invoicing in this kind of model can be done right at the start of a month or can also be done at the end, depending upon the kind of team deployed for that particular month.
Do you take in projects which meet your basic budget requirement? If yes, what is the minimum requirement? If no, on what minimum budget you have worked for?
Yes, of course. Since we manage our own in-house process, we do have basic budget requirements. For us, a minimum fixed budget quote must range between $15,000- $20,000 for mobile app development, which may go beyond based on the client's requirement changes and technology used while for web design, it must be $5,000 at least.

At the same time, if we find an app idea to be interesting (something we haven't done ever before and can be a valuable addition to our portfolio) and we identify that little shift from our payments policies won't disturb our expenses, we definitely move ahead by discussing the project with the client.
What is the price range (min and max) of the projects that you catered to in 2018?
The minimum was around US$5000, and the maximum was US$150000. Also, we help startups and always try to meet their budgets. Still, it completely depends on their business/project requirements.
Which business model do you suggest to your clients enabling them to generate revenue from mobile applications? Why?
This made me recollect a beautifully compiled and drafted informative blog on types of business models that I authored a few months back. Out of all these models, I personally recommend 3 models which are highlighted with reasons below:
Advertising, because it gives your app the deserved footage and is a perfect way to generate revenue that grows exponentially over time.
E-commerce, because it is the source of dual revenue from the manufacturer as well as the buyer.
Selling Data, because holding valued information and banking upon its relevance is a smart and quick way to see the ninth cloud.
Kindly share your feedback on how GoodFirms has been doing so far in increasing your visibility among potential clients.
I think GoodFirms is an innovative platform that helps businesses and entrepreneurs to discover high-quality software development services, and we're proud to be part of it and are pleased with the visibility and the kind of response we have received through GoodFirms. We are working forward to attaining better ranking on your platform so that it will help us to reach more potential clients.
Consagous Technologies Clients & Portfolios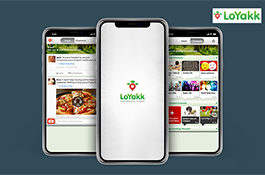 Consagous Technologies Reviews
All Services
Mobile App Development
Big Data & BI
Web Development
Software Development
App Designing (UI/UX)
Relevance
Most Recent
Rating: high to low
Rating: low to high
Write a Review
Erik Victorin
, Founder at SaaS Company
Posted on Jan 29, 2020
Mobile-Optimized/Mobile Application Development
Review Summary
Consagous went above and beyond with their quality work, communication, updates and client service. From the initial discussions about potential project development to the delivery of the final product, they were professional, reliable, effective and transparent. I highly recommend their services to anyone who is looking to hire them for any relevant projects and development. All in all, after searching through many other development companies, Consagous was a great choice to work with.
Thank you Consagous!
Review Summary
The team that developed my app was great from start to finish. Their customer support was always on point. I want to thank Rachit, Ipsita, Jaya, and the rest of the team for working hard over the past year to move me much closer to an app I have always wants to build. Thank you Consagous.
What is it about the company that you appreciate the most?
Customer service. Design aspect. Professionalism.
Quadri Oguntade
, MBA Graduate Student at MIT Sloan School of Management
Posted on Jan 07, 2020
Wireframe Development Project
Review Summary
I worked with the Consagous team to develop a wireframe for a market place mobile app. The team worked with me diligently to document all the requirements and created a plan on how to complete the project on time. The Consagous team was very quick to respond to my questions and concerns. The team, especially Shweta Jain, did an amazing job providing recommendation on the best industry practice to consider while developing a mobile app. Overall, I had a positive experience working with Consagous team. They delivered the project on time and within budget.
YoWrld Digital APP
Review Summary
Working with The Consagous team has been a great experience. We have been working very hard day and night to ensure my app is functioning exactly how I envisioned it. The team is very diligent and consistent with communication. I am in California which is a 12 hour time difference . I have been working with Consagous for the past few months and I have been in constant communication with my project manager Shivani . She has worked around the clock to ensure I have a complete understanding of the entire development process. The Consagous team has been very hardworking, respectful, and kind. From my experience so far I would recommend to anyone looking for a development team to make their vision a reality.
What is it about the company that you appreciate the most?
very honest and kind
What was it about the company that you didn't like which they should do better?
We have been working around the clock . I have had no issues with communication with the prrocect manager or the development team . Very fast responses have allowed us to make multiple revisions and changes so that we gt the project exactly how I envisioned.
Safiya Ibrahim Mamman
, CEO at Gupa Network and The Hélice
Posted on Sep 23, 2019
It was a challenging, yet pleasing experience. They are capable as long as you are concise with what you need done.
Review Summary
Collaboration on this project proved to be both a challenging and remarkably gratifying experience. What stood out prominently was the undeniable competence and capability of the team involved. The journey was marked by complexities that demanded innovative solutions, and it was in this context that the team truly showcased their expertise.
What was the project name that you have worked with Consagous Technologies?
CONSAGOUS TECHNOLOGIES
What is it about the company that you appreciate the most?
It's a testament to their proficiency that they are able to take a well-defined objective and transform it into a tangible, successful outcome.
Risa Cohen
, Executive Producer at HolodeckVR
Posted on Sep 05, 2019
Consagous are a great find!
Review Summary
We successfully developed MOTUS MOVE app for IOS with Consagous. They were an excellent choice and always delivered better than expected. I have worked with Many teams over the +20 years and Consagous rank in the highest for organisation, creative thinking and best value for budget. I look forward to working together in the future!
What is it about the company that you appreciate the most?
From the beginning of the process Consagous took the lead, by raising any issues , such as managing the game mode option on the iphone, which could create a problem for our design. They were forthcoming to help us improve the app and we always were able to reach out to them at anytime with questions. We had a dedicated team and lead, which made the production a great joy. The end result of MOTUS MOVE is better than expected. We appreciate everything that they have done to make this project come to life!
What was it about the company that you didn't like which they should do better?
I have nothing to add. They were efficient and better than imagined.
Working with Consag
Review Summary
I have been working with Consagous for 3 months so far and it has been great. The communication aspect is what really stands out to me, as there has never been a time when I've reached out to the team and wondered why they weren't responding. They are quick to respond and relay all important information in a timely manner. The low cost quote was what drew me towards Consagous, but the quality of their work is what will keep me coming back for future projects.
What is it about the company that you appreciate the most?
The team I have worked with thus far has been fantastic communicators. I am able to message my team at anytime and know I will receive a response in a timely manner.
Mohlolo Katsana
, Managing Director at Independent ICT Consultant Pty
Posted on Aug 05, 2019
Execellent partners for services
Review Summary
Client oriented, reliable services and open for new ideas from me
What is it about the company that you appreciate the most?
Reliable and efficient
What was it about the company that you didn't like which they should do better?
Network connectivity
Excellent service
Review Summary
Working with the Consagous team was an absolute pleasure. The team was dedicated, highly qualified, solution-oriented, flexible, friendly and always delivered on time.
We can highly recommend working with them.
Consagous Review
Review Summary
Very good experience. Very professional and highly skillful. certainly can recommend the Business Development Executive for being perseverant. I will recommed
Ahmed Al-Yaqoobi
, Seismic interperter and prospect evaluation at Petroleum Development Oman
Posted on Jul 22, 2019
Norah App
Review Summary
I have been dealing with Consagous Technologies to develop a mobile app that will be used to book sports fields. The app is intended to go global and so people around the globe will be able to add their fields to the app and the interested customers will be able to book the required field through this app.
The development process is still ongoing. The app looks really nice and easy to use. Consagous team has been helping and supportive. Their recommendations and guidenss are much appreciated.
What is it about the company that you appreciate the most?
Fair price and good communication
What was it about the company that you didn't like which they should do better?
Time line and milestones, Flexibility to make changes to the project during the project progress. Brining out of the box ideas to give the project a better outlock and nicer completion
Jorge Mejia
, A.I. and Analytics Strategyc Business Developer at Procalidad S.A.
Posted on Jul 19, 2019
Creative support
Review Summary
Consagous technologies has been a great ally. And it is not just what they could technically speaking (there in no discussion, they are the best) it is that they walk with you all the way from the conception of the idea up until its deployment. Consagous team it's your partner in businesses.
Satish Rajak
, Founder at otboo (A unit of Origin Makers India)
Posted on Apr 17, 2019
Otboo ( Mobile app and Web development )
Review Summary
Consagous follow Agile methodology for mobile app development with sprint cycles and detailed planning of the entire process. They schedule project delivery time as per the scope of the project and at the end of every Sprint, notified me about the project progression.Consagous Technologies possesses a vast array of experience and expertise in mobile app and Web development services.
Good Company
Review Summary
Consagous is a professional and effective team of developers. They completed our project on time and on budget. They responded very quickly to requests and questions and accommodated working across multiple time zones. They had a strong grasp of our end goal and operated as a true partner. They were also friendly and easy to work with. Excellent and powerfull, I am pleasured on work with this company
Landscape Design Build and Maintain
, Marketing Director at Marders
Posted on Oct 24, 2018
Ecommerce Development
Review Summary
We loved our experience with Consagous in helping us build an ecommerce extension to our website. We changed directions often but they were flexible and easy to work with and did not try to take advantage of our indecision with extra charges. Their pricing is more than fair and they were communicative and always available. We did start to ask for things they didn't have the expertise to deliver and that is the only reason I gave them 4 rather 5 stars.
What is it about the company that you appreciate the most?
Very responsive and communicative - great value too
What was it about the company that you didn't like which they should do better?
knowledge of US shipping