Cyber Infrastructure Inc.
On mission to Enhance lives of Billions of users!
Visit website
Our mission is to Empower and Enhance the lives of Billions of users through Profound technology solutions. We invite you to Think Big and join this movement as our Clients, Partners and Employees.
Our services are designed to take your business to the next level, reducing the gap between you and the heights of success you wish to achieve.
Empowered by 12+ years of experience in the field of IT, CIS has the right expertise to help you with all your technology needs. We have consistently delivered optimal solutions for our wide-ranging global client base. Leverage our rich experience for your unique IT requirements.
CIS has established itself as a leading name in providing exceptional technology solutions and services that always adhere to globally recognized standards and latest technology trends. Through our offerings, we help organizations attain their business objectives thus driving them to success.
Highly optimized solutions and services across wide range of industry domains. Some of our key services include application development, open source development, mobile application development, business intelligence and analytics, business process management, cloud infrastructure implementation, front-end design and digital marketing.
Certifications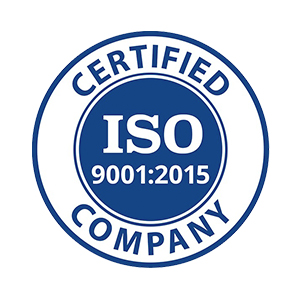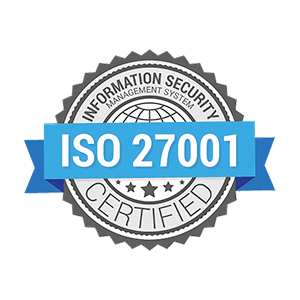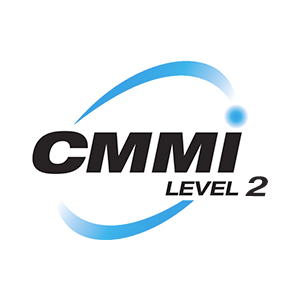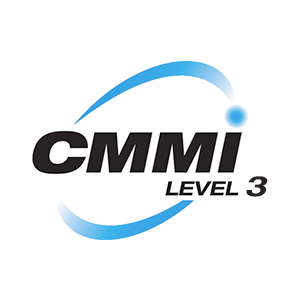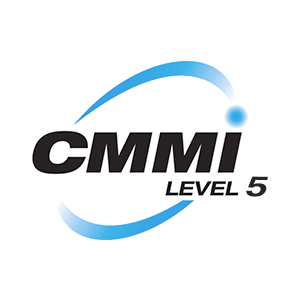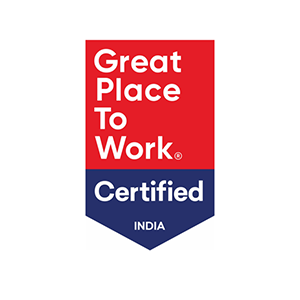 United States
2880 Zanker Road
,
San Jose
,
California
95134
+1-(408)757-0839
Focus Areas
Service Focus
17%
15%
10%
10%
5%
5%
5%
5%
5%
5%
5%
5%
2%
2%
2%
2%
IT Services
Blockchain Technology
Mobile App Development
Web Development
Software Development
Blockchain Technology
15%
Mobile App Development
10%
E-commerce Development
5%
Artificial Intelligence
5%
Cloud Computing Services
2%
Cyber Infrastructure Inc. Executive Interview
Visit Profile
Please introduce your company and give a brief about your role within the company?
We are Cyber Infrastructure (CIS), one of the most prominent IT solutions and services provider in Central India. As a CMMI Level 3 certified IT company, we provide high-quality and innovative technology solutions to help our clients achieve their respective business goals. We have a global footprint across five countries: India (our headquarters), USA, UK, South Africa, and Singapore.

I, Abhishek Pareek, am the co-founder and CEO of Cyber Infrastructure. I look after the corporate and financial development aspects for CIS and lead decisions and strategies that foster our growth.
What was the idea behind starting this organization?
Our journey started long back in 2003 with a simple idea. The idea was to help businesses of all sizes and scales to succeed using our capability to develop top-notch software solutions, offer exciting work opportunities to talents who are passionate about technology, and contribute in the economic development of our country, India.
What are your company's business model–in house team or third party vendors/ outsourcing?
We have a large in-house team of 650+ employees, and we are consistently working on adding more and more skilled professionals to our team. Our team is quite wide-ranging since we have experts in practically every field of technology. From software developers and designers to digital marketing specialists and virtual assistants, we have qualified and experienced professionals working in-house to serve our clients.
How is your business model beneficial from a value addition perspective to the clients compared to other companies' models?
Since our team is in-house, we have complete control over the quality of solutions and services delivered to the clients. Our team follows clearly defined, effective processes and practices to design, develop, and deliver solutions. This means that we can ensure quality for every project that we undertake.
What industries do you generally cater to? Are your customers repetitive? If yes, what ratio of clients has been repetitive to you?
We work across an extensive array of industry domains. So far, this has included education, travel, hospitality, fintech, retail and e-commerce, transportation and logistics, manufacturing, gaming, healthcare, media and entertainment, and so on.
Yes, we have a good percentage of repeat customers.
Mention the objectives or the parameters critical in determining the time frame of developing a mobile app.
The most critical parameter is obviously the Scope of Work that the client has agreed upon. However, a few more parameters must be taken into account while calculating the development time frame. We emphasize on the preferred technologies as well as the targeted platforms like mobile phones, tablets, and wearables, etc. In addition to this, the timeframe also depends upon the number of resources & their preferred experience by the clients, etc.
How much effort in terms of time goes into developing the front end and back end of a mobile app?
The efforts for developing front end and back end is completely dependent on what is required to be developed, how rich the user interface is going to be in terms of animation mainly and what kind of calculations will be required on the server other than just storing the information (database). Therefore it always varies app to app.

Also, since users interact with the mobile app through graphics and animations, therefore we consider the user interface as one of the most critical parts for a mobile app, and hence we give an excellent weightage to the front end while estimating the development time.
What are the key parameters to be considered before selecting the right platform for a mobile application?
Selection of the platforms is basically the choice of the client. Though, if required or asked by the client for suggestions, we check the purpose of the app, targeted countries or areas, audience type, age groups, etc. Based on this information, we suggest our clients the best platforms the app should support.
Which platform do you suggest your clients to begin with when they approach you with an idea (Android or iOS) and why?
In addition to the previous answer, the main criteria to pick one of the two is the popularity of the platform (iOS or Android) in the targeted audience. You must choose the platform that covers most of the audience. So if the major user base prefers iOS then it will be iOS, else it will be Android. Moreover, if both the platforms are equally popular, then going with both platforms can also be a good idea.
Android or iOS, Native or Hybrid — which platform is best to use to build your app? What are your recommendations?
Every platform has its pros and cons; thus the choice varies depending upon what is to be developed, what purpose it would serve, for whom it would be designed, who is the target audience, and last but not the least, what's the budget. Our recommendations also vary based on these criteria, though in a typical case we always prefer the native technologies to utilize maximum resources of the devices, smooth animations, vibrant designs, and great controls. After all, the app must have a great impression on its users.
What are the key factors that you consider before deciding the cost of a mobile application?
We consider the following two factors that decide the cost of a mobile application- a) The duration it would take to develop the app, starting from Planning and Requirement Analysis until the Deployment and Maintenance part, & b) The number of resources that would be engaged throughout the development. The former depends on the complexity, and the latter on the client's requirement or whether you have time constraints.
What kind of payment structure do you follow to bill your clients? Is it Pay per Feature, Fixed Cost, Pay per Milestone (could be in phases, months, versions etc.)
We offer mainly three payment structures to our clients based on the project types. Following are the details:

Project Basis (Fixed Price): This model is best suited for the requirements or projects for which our clients have a clear vision. For such requirements, it is always easy (and possible) to define the scope of work and hence give an estimate for the projects. For the payments, clients have options to make payments in installments which is usually after completion of phases or milestones as agreed upon.

Dedicated Basis: This is another model which we offer to our clients who want dedicated resources for their projects. Based on client's requirement (skills and experience of the resources) we provide them the best resources and help in planning the development of the projects. Clients have the option to make payments on a monthly or bi-monthly basis. We are also flexible with client's convenience.

Hourly Basis: This is another model where clients can purchase hours in bulk (e.g. for a duration of one week, two weeks or one month) and we can utilize the time working on the projects. One of the best situations this model can be utilized is for maintenance work. Some clients bring projects that are already developed, and they ask us for maintenance, bug fixing or implementing new features. For such projects, we offer this model and our clients happily accept this model.

Thus having the above payment options provide our clients with greater flexibility for varieties of projects.
Do you take in projects which meet your basic budget requirement? If yes, what is the minimum requirement? If no, on what minimum budget you have worked for?
Yes, we do with a minimum budget of $10,000.
What is the price range (min and max) of the projects that you catered to in 2018?
The minimum price was $10,000 USD and the maximum price was $6,00,000 USD.
Which business model do you suggest to your clients enabling them to generate revenue from mobile applications? Why?
There are various models that we suggest to our clients to generate revenue, depending upon their needs, the purpose the app is intended to serve and the audience types. The major business models include subscription-based access, commission-based model, advertisement, donations, etc.
Kindly share your feedback on how GoodFirms has been doing so far in increasing your visibility among potential clients.
Having our company profile listed on GoodFirms has proven excellent for us so far. This is a highly credible and renowned platform, and our presence on the platform has undoubtedly served us well.
Cyber Infrastructure Inc. Clients & Portfolios
Key Clients
NOkia
eBay
Amcore
Careem
BCG
Cyber Infrastructure Inc. Reviews
All Services
IT Services
Blockchain Technology
Mobile App Development
Web Development
E-commerce Development
Digital Marketing
Software Development
App Designing (UI/UX)
Game Development
Bot Development
Relevance
Most Recent
Rating: high to low
Rating: low to high
Write a Review
Kyle Brown
, Executive Producer at Playground Productions
Posted 11 months ago
Incredible team, from design to functionality, and overall user experience. Top-notch experience
Review Summary
I just wanted to take a moment to thank you all for the incredible job you have done on the mercha site.
The design, functionality, and overall user experience is all top-notch.
I'd like to say a special thanks to Sanket for always being there to help me understand the building process,
you really have guided me through this entire journey, I couldn't have done it without you to be honest.
To his right-hand men Romesh and Burahnuddin who work timelessly and skilfully to deliver time and time again. You are both such an invaluable part of this team.
Thanks to Raju for coming on board at the absence of Anurag with amazing design skill and guidance.
In addition to the initial development, I also want to express my gratitude to the team for the support you provided once the site launched.
Your prompt responses and willingness to troubleshoot any issues has been invaluable.
You are a talented and valuable team, and I am grateful to have you on my side now and in to the future.
What is it about the company that you appreciate the most?
Understanding, skillful, patience, hardworking, kind, great communication and guidance, honest.
What was it about the company that you didn't like which they should do better?
There shoould be a requirement for a minimum of ten words in the field as I'm sure no one can think of 10 dislikes here.
A good partner for webdevelopment and appdevlopment projects
Review Summary
I work with CIS for a period of years now. And during this period they support me all the time with a very good quality in development, service and consulting in terms of web development and app development. The communications and persons to talk to are great and take a lot of effort and time to deliver the projects in the we have asked for.
Harsh Murari
, Software Architect at at Visionify.ai
Posted on May 26, 2021
Reliable, Talented and dedicated group of engineers
Review Summary
We have been working with CIS for over 2 years now. They have acted as our staff-aug company and have helped us out when we had to hire rare/high-demand skills in a very short amount of time.

We have worked with them on different types of projects - from fullstack development, API development, mobile application development, ML/AI/Computer Vision projects.

They are highly professional and have a dedicated Technical account manager who has been there as our escalation point when we need. They have been an excellent partner in our journey and we highly recommend them to anyone looking for talented engineering firms.
What is it about the company that you appreciate the most?
I really like the structure of the company where we get personalized service and escalation point. And the engineering team is easily accessible even during US times.
Website Development evoriaco.net
Review Summary
Really happy with the outcome and the level of service, collaboration and attention CIS provided throughout the development
Paul Murray
, Digital Marketing Specialist at Dialer Depot
Posted on Mar 02, 2020
We'll surely recommend
Review Summary
"The team balanced patience with prompt delivery of high-quality products.We'll surely recommend CIS to every enterprises. "
Adam Stokes
, Assistant Director, Governance and Compliance at Department of Defence of Australia
Posted on Dec 17, 2018
Web page construction
Review Summary
Working with CiS is an absolutle pleasure. They are not only competent in IT, but also project management. Because of their continual interactions with me, the project was finished ahead of schedule and to a higher standard than expected. I will always work with this company for anything IT.
Duane Hamann
, Executive Director at Auto Digital Technologies (Pty) Limited
Posted on Dec 13, 2018
Outsourcing work to CIS
Review Summary
I have worked with their team for several years to create and fix commercial applications that I use for clients in the auto industry. They are professional, cost effective, understand my brief on any project without having to repeat myself, I am genuinely happy with the work they do and won't use anyone else.
Jessica Seastead PHR LION
, Director of Human Resources & Operations at Culinary Staffing Service
Posted on Dec 12, 2018
Thank goodness we found you!
Review Summary
This team works hard, provides excellent service and exceptional products. I'm continually amazed at what they are able to develop, from back-end processing to the overall look and feel of the product. We've been working with them over a year and are pleased with the results. We now have our own customized software and mobile app and it will re-engineer how we do business.
What is it about the company that you appreciate the most?
How they continually find solutions to our ever growing needs and wants.
Fabien Hislaire
, CEO at Netrinos
Posted on Oct 26, 2018
Professional, fast delivery
Review Summary
Various development skills, fast delivery, effective team, good company to outsource development
What was the project name that you have worked with Cyber Infrastructure Inc.?
Profesionnel, fast delivery
Michael Northcott
, Editorial Director at Mulberry Publications
Posted on Oct 25, 2018
Very flexible, professional and patient
Review Summary
I have asked CIS to produce multiple digital products for me, to highly bespoke specifications, and they have understood and executed each brief very quickly. I am a perfectionist and often have multiple revisions I want to make before completion, which they have implemented without any fuss, even sometimes when tweaks fall outside the original brief and were not part of their quote. Great service, great team.
What is it about the company that you appreciate the most?
Very patient and flexible developers
Dr Jay Reubens
, Founder at safeHands, LLC
Posted on Oct 24, 2018
New Web Site - Concept2Market & Career Change
Review Summary
I am a VERY critical customer who raised the bar as high for vendors as I desire from my staff. Working with the team at CIS was the absolute THE best experience I have had in 35 years of business as a dentist, entrepreneur and author. You will be assigned a project leader who will literally respond to you in minutes, each and every time. The web site designers are phenomenal and actually went beyond the extra mile to make us feel like we were the most important customer. The rates are very reasonable and I am beyond pleased with every single step of the process from start to finish. If I could give the CIS 100 stars, I would do that and highly recommend that you contact them for all of your web site needs,
What is it about the company that you appreciate the most?
Communication in real time and highest quality results
What was it about the company that you didn't like which they should do better?
No areas need improvement.

Nicholas Martin
, Director at Market Dojo Ltd.
Posted on Oct 22, 2018
Great service
Review Summary
We have been working with CIS for a number of years. The standard of staff they provide is extremely high and they have made a big difference to our company .
Tony Peter
, CEO at shareyourdrive Pty Ltd
Posted on Oct 19, 2018
Excellent Company to outsource your Development Requirements
Review Summary
If you're concerned about developing a stable and high-quality product then CIS can deliver the goods. The service is fast and lots of care and attention to detail.
Juan Whitby MIoD
, Director at SPARC
Posted on Oct 19, 2018
A true development partner
Review Summary
What can I say. Having worked with my colleagues (as I see them) for the last 5 years, their support, professionalism and dedication is quite frankly second to none. They have been with me at every step of the journey and they are a true partner.

J.
What is it about the company that you appreciate the most?
Dedication, professionalism, reliability. The list goes on.
What was it about the company that you didn't like which they should do better?
Just keep looking after the team. They are the beating heart of the organisation.
Tarun Pahuja
, Solution Architect at Spadez Solutions Pvt. Ltd.
Posted on Oct 18, 2018
Great Services
Review Summary
It had been a great experience working with CIS, they have policies which they adhere to which is a great thing. Appreciated the work done by the devs out there. There is enough work to do which i am going to engage the devs with in future