Cynoteck Technology solutions Pvt.Ltd.
CRM/ERP and Web Application Consulting Services
Visit website
Cynoteck is a Microsoft Gold Partner, Adobe Bronze Partner and Salesforce Appexchange Partner Company.
A team of 80+ employees working from Minneapolis and India offices providing CRM (MS Dynamics 365+ Salesforce CRM), MS Dynamics ERP System Development, Web and Mobile application development services.
Our employees have achieved certifications in their respective technologies of specialization like Microsoft, Salesforce and Adobe etc. Some of our projects have been recognized and awarded for quality and excellent service.
Over the years, we have had exposure to multiple diverse industry clients, our client list includes Fortune 500 companies like Microsoft and JLL. We have maintained a healthy and successful relationship with our clients. In the past 10 years, we have experience of more than 100,000 man-hours on projects, having completed all our projects with over 90% Client Satisfaction and Approval ratings. Our major clients have been working with us for over 4 years and 3 out of every 5 new clients have worked with us on multiple projects. In fact, 70% of our projects have come as referrals through existing clients.
Certifications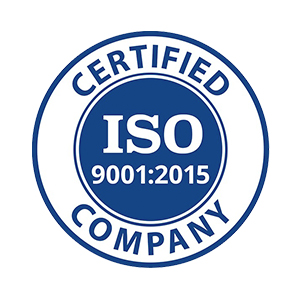 United States
445 Minnesota Street, Suite 1500
,
Saint Paul
,
Minnesota
55101
+1 (415) 429-6641
India
7 Danda Lakhond, IT Park Shastradhara Road
,
Dehradun
,
Uttarakhand
248001
+91-135-2608366
Canada
Sussex Centre, 90 Burnhamthorpe Rd W Suite 1400,
,
Mississauga
,
Ontario
L5B 3C3
+1-647-492-6740
Focus Areas
Service Focus
20%
15%
10%
10%
10%
10%
10%
5%
5%
5%
Software Development
IT Services
Mobile App Development
Web Development
Web Designing (UI/UX)
Client Focus
Medium Business
Small Business
Large Business
Cynoteck Technology solutions Pvt.Ltd. Executive Interview
Visit Profile
Kindly share your feedback on how GoodFirms has been doing so far in increasing your visibility among potential clients.
We have recently started getting feedback on GoodFirms. We do see some traffic from GoodFirms, but we are anticipating a lot more leads and conversions once we build a solid profile.
Please introduce your company and give a brief about your role within the company?
Cynoteck = Cynosure + Technology + Knowledge. We deliver value to our customers by utilizing our technology and knowledge. Cynoteck specializes in CRM consulting using Microsoft Dynamics 365 and Salesforce. We help clients of all sizes from Startups to Fortune 500 companies in setting up CRM processes that optimize their sales, marketing, and customer care processes. Our Mobile and Web teams have enabled many of our clients to convert their ideas into top-rated applications that are being used by users worldwide.
As Microsoft, Salesforce, and Adobe partners, we have a stronghold on their technology stack.

With >20 years of evolving experience in software project management, software development life cycle, leadership, and team development across multiple technologies, I have significantly contributed to the progress and development of businesses I have been associated with. I provide value to clients through strategic planning and analysis, leading to enhanced productivity and growth in revenue and profitability.
What was the idea behind starting this organization?
The vision was to create a world-class IT services company with its delivery center in Dehradun, a city with immense talent but limited opportunities.
The company is based in Minnesota, the US, with its offshore center in Dehradun, India.
What is your company's business model–in house team or third party vendors/ outsourcing?
We have an inhouse development team.
How is your business model beneficial from a value addition perspective to the clients compared to other companies' models?
We lay a strong emphasis on learning. As a company policy, everyone needs to dedicate 20% of his time to learning and sharing new ideas and technology. We undertake a consultee approach with our clients. More than just software developers, Cynoteckies are consultants.
What industries do you generally cater to? Are your customers repetitive?
We work across industries like Manufacturing, Energy, Non-Profits, Education, etc. Yes, we have close to 50% repetitive customers who have been working with us for the past decade.
Mention the objectives or the parameters critical in determining the time frame of developing a web app.
We need to consider various factors like:
● Audience size
● Complexity
● Features
● Technology
● Integrations
● SEO
● Industry standards
● Support plans
How much effort in terms of time goes into developing the front end and back end of a web app?
It depends on the complexity and required features in the web application.
What are the key parameters to be considered before selecting the right platform for a web application?
Out of the many factors below are key parameters:
- Target audience
- References
- Responsive (Mobile Friendly)
- Technical Features
- User-friendly UI
- Flexibility and ease of updation
- Security
Which platform and technologies do you prefer to use in development of your web apps?
Angular, .Net, PHP, Joomla, React, and WordPress
Do you offer website design templates or customised website design, and do you have a responsive website design?
We have a flexible approach. If the client needs it within a minimum time frame, we can use any existing template to build the web app.
And if the client allows, we can customize the application as per the client's requirement.
Also, we prefer to develop responsive websites only.
Which Content Management System do you prefer to use (Wordpress, Joomla, Drupal etc)?
Do you provide website maintenance services?
Yes, we have various fulltime and shared models for website maintenance.
What are the key factors that you consider before deciding the cost of a web application?
It needs a good exercise of analysis to decide the costing for web application development. Below are some key factors in deciding the cost:
- Other competitors' web application references to get a quick idea
- Get approval on the layout
- Define simple, medium, and complex functionality
- Required resources and their experience
- Phase-wise timeline
- Required UI
- Required integrations
- Required maintenance
What kind of payment structure do you follow to bill your clients? Is it Pay per Feature, Fixed Cost, Pay per Milestone (could be in phases, months, versions etc.)
We prefer hourly billing, which is our T&M based model. Apart from that, we are flexible to work with a fixed price and Monthly/Yearly Minimum hours commitment model as well.
Do you take in projects which meet your basic budget requirement? If yes, what is the minimum requirement? If no, on what minimum budget you have worked for?
We prefer to start with a minimum budget of USD 2,000.
What is the price range (min and max) of the projects that you catered to in 2019?
Cynoteck Technology solutions Pvt.Ltd. Clients & Portfolios
Cynoteck Technology solutions Pvt.Ltd. Reviews
All Services
Mobile App Development
Web Designing (UI/UX)
Relevance
Most Recent
Rating: high to low
Rating: low to high
Write a Review
Alexander Chase Castillo
, Plastic Surgery Resident at UTMB
Posted on Jan 13, 2020
Highly skilled team who I have worked with on multiple projects
Review Summary
I have worked with Cynoteck on multiple projects and have been completely satisfied with the finished product every time. Cynoteck makes sure the client is completely satisified before completing a job. This team is very skilled and they were easy to work with. Always available for questions and team discussions. Highly recommend and I hope to work again with them in the future.
What is it about the company that you appreciate the most?
Cynoteck was always available for questions and discussion. They provided regular feedback on the project status and made the process very enjoyable. Cynoteck was able to execute on every job requirement I required in a timely manner.
What was it about the company that you didn't like which they should do better?
It was difficult to identify areas of weakness with this company. Very professional and maintained constant communication.
Company Response
Cynoteck Technology solutions Pvt.Ltd.
Hi Chase, Thanks you very much for submitting the valuable review about Cynoteck. It has been great working experience with you. We wish you a great year ahead and look forward to be a part of your growth strategy.
Posted on Jan 13, 2020
Thaer Hammad
, CEO at FAST MIDDLE EAST. LTD
Posted on Sep 05, 2018
The Company that you can rely on.
Review Summary
After a long relation for more than 3 years, Cynoteck always showed high capabilities in completing sophisticated requirements in Web and mobile development, transparency and standards are in high levels within cynoteck. we worked with multiple vendors and cynoteck is the best. we build a great relation and always we collaborated to make the best solutions.
Company Response
Cynoteck Technology solutions Pvt.Ltd.
Hi Mr. Hammed, Thanks you very much for submitting the valuable review about Cynoteck. It has been great working experience with you. We wish you a great year ahead and look forward to be a part of your growth strategy. Regards Anil semwal
Posted on Sep 05, 2018