Devlight is a mobile app development company which operate since 2016 and create world-class apps for industry leaders. Today, we work with Forbes's Top 100 companies and build digital category leaders. With over than 7Y of mobile apps development experience, 35M of apps installs and 100+ projects under our belt.

Leading brands team up with Devlight to achieve rapid growth: Visa, Vodafone, Tailor Brands, Movinga, Nova Poshta, OKKO, Epicentr, Portmone and many others are already with us.
Service Offerings:
iOS App Development
Android App Development
Product Strategy
Prototyping & Concept Development
Product Design
Quality Assurance & Automated Testing
Mobile Backend Engineering
App Analytics and Reporting
We successfully create digital solutions of any complexity. So, lets dive into amazing digital journey with Devlight.
Ukraine
Het'mana Mazepy St, 72
,
Ivano-Frankivs'k
,
Ivano-Frankivs'ka
76018
+380500344250
Estonia
Kaupmehe st. 7-120
,
Tallinn
,
Harju
10114
+372 64 31350
Focus Areas
Service Focus
Mobile App Development
App Designing (UI/UX)
Web Designing (UI/UX)
IT Services
Client Focus
Large Business
Medium Business
Small Business
Devlight Executive Interview
Visit Profile
Kindly share your feedback on how GoodFirms has been doing so far in increasing your visibility among potential clients.
We have had a positive experience with GoodFirms so far. The platform has helped us gain visibility among potential clients, and we have received quality leads through it. GoodFirms has been a valuable resource in showcasing our expertise in mobile app development and connecting us with clients who are actively seeking our services. We look forward to continued collaboration with GoodFirms to further expand our reach and connect with more potential clients.
Please introduce your company and give a brief about your role within the organization.
Devlight is a leading mobile app development company based in Ukraine. Established in 2016, we have grown to a team of 75+ talented professionals. With over 35 million app installs and 100+ successful projects, we are dedicated to creating world-class mobile apps.
Our impressive client portfolio includes renowned companies such as Visa, Vodafone, Tailor Brands, Movinga, Nova Poshta, OKKO, Epicentr, Portmone, and many others. We take pride in our ability to collaborate with Forbes's Top 100 companies and contribute to the digital success of leading brands.

As the CEO of Devlight, my role involves overseeing the company's strategic direction, ensuring exceptional service delivery, and fostering a culture of excellence within our organization.
What is the story behind starting this company?
Devlight was founded with the goal of making a positive impact on the world through technology. We specialize in mobile app development, focusing on creating unique experiences for users. In just four years, we have become a leader in the Ukrainian market, with over 35 million app downloads. Our success is attributed to our use of diverse technologies and our commitment to simple and user-friendly interfaces.

Throughout our journey, we have achieved significant milestones, including winning tenders and contests, developing neobank applications, and launching the largest online medical hub in Ukraine during the pandemic. We have also formed partnerships with renowned companies and joined industry associations to expand our network.

In the future, we aspire to expand globally, establish a strong presence in key markets, and continue delivering innovative mobile solutions. Our focus on cutting-edge technologies and exceptional user experiences will drive our growth as a top mobile development company.
What are your company's business model–in house team or third party vendors/ outsourcing?
We follow an in-house business model by hiring highly skilled professionals. We believe in the power of our team and their collective knowledge, enthusiasm, and personalities. Keeping everything in-house allows us to maintain quality and foster better communication and collaboration within the team.

The culture of quality, which encompasses all employees, manifests itself in the quality of developers and the conditions created for the employees to reach their full potential. The company's aspirations are connected to work and providing tools and practices for their clients and partners to fully develop their potential.
How does your company differentiate itself from the competition?
At Devlight, we differentiate ourselves from the competition with our client-centered approach and vast experience in developing large-scale mobile projects. Our focus on quality user experience and selecting the right solutions has helped us achieve 35 million app downloads, including clients like Visa and Vodafone. We know our clients well and work closely with them to deliver the best possible product. Our commitment to professionalism and company culture helps us sustain our competitive advantage in the long run.
What industries do you generally cater to? Are your customers repetitive? If yes, what ratio of clients has been repetitive to you?
We cater to a variety of industries, including retail, e-commerce, fintech, healthcare, logistics, and loyalty programs. Our clients range from large banks to national and global industry leaders. Over 70% of Devlight's clients are repetitive, which reflects the company's commitment to providing high-quality development services and building long-lasting relationships with their clients.
Please share some of the services that you offer for which clients approach you the most for?
Devlight is approached by clients for a variety of services that we excel in. Our most sought-after services include:
End-to-end mobile application development: We handle the entire process, from validating ideas and creating captivating designs to developing, testing, and maintaining mobile apps. We ensure that our clients' apps are successful and meet their goals.
Software Project Discovery: We provide a critical service of conducting a discovery phase to shape the future product. In just 2–3 months we offer a detailed product overview, helping clients avoid unnecessary costs, optimize the product, and address potential challenges. We assess the feasibility of the idea and strive to align it with market and customer needs.
UI/UX design: Our team of UI/UX experts focuses on creating user-centered designs that enhance the overall user experience. We prioritize quality and ensure that the design aligns with market demands and customer preferences.
Project Transferring: We offer legacy reengineering services to help companies update and modernize their existing applications. This saves time and money while ensuring relevance in the evolving market landscape.
These services, backed by our deep domain expertise and positive client experiences, make Devlight a trusted choice for businesses seeking complex and innovative tech solutions.
What is your customer satisfaction rate according to you? What steps do you take to cater to your customer's needs and requirements?
As a company, we strive for customer satisfaction and believe it is the primary marker of our success. Our clients' feedback and reviews on platforms such as Good Firms, Clutch, and Design Rush, as well as the feedback provided by our clients in communication with our team, demonstrate our high customer satisfaction rate. We constantly interview our clients at different stages of production to ensure we meet their needs and requirements. Our communication with clients is transparent, clear, and productive, built on trust. We work hard to exceed our clients' expectations and are always willing to go the extra mile when needed. More than 70% of our new customers come to us through our previous or current clients' referrals, which is a testament to the quality of our work and customer satisfaction.
What kind of support system do you offer to your clients for catering to their queries and issues?
At Devlight, we offer a robust support system to cater to our clients' queries and issues. This includes:
12-Month Guarantee: We provide a warranty for system-level agreements and promptly fix any bugs within the SLA.
Dedicated Team: We allocate a dedicated team to each project, working exclusively on it and reporting directly to the client.
Workflow Control: Clients have control over the project's workflow, allowing them to focus on high-level tasks while we handle the technical aspects.
Recruiting and Administrative Support: We provide recruiting services, administrative support, and necessary resources for project realization.
Regular Meetings: We conduct status meetings, demo meetings, and planning meetings to ensure effective communication, transparency, and alignment.
Weekly Reports: We provide comprehensive weekly reports with progress updates and plans for the upcoming week.
With this support system, we ensure prompt assistance, effective communication, and a systematic approach to address our clients' needs throughout the project and beyond.
What kind of payment structure do you follow to bill your clients? Is it Pay per Feature, Fixed Cost, Pay per Milestone (could be in phases, months, versions etc.)
At Devlight, our payment structure is typically based on a monthly billing system. We provide detailed reports and invoices at the beginning of each month, which are based on the time spent on the project. This allows for transparency and clarity in the billing process. However, we also adapt to the specific needs of each project, and the payment structure can be customized accordingly.
Do you take in projects which meet your basic budget requirement? If yes, what is the minimum requirement? If no, on what minimum budget you have worked for?
At Devlight, we don't have a fixed minimum budget requirement for projects. Instead, we analyze the functionality and requirements of each project and offer different implementation options. The minimum budget varies depending on the specific product and its features, as it should cover the expenses required to deliver a high-quality solution that meets the needs of the target audience.

While our minimum project size is typically $25,000, we understand that businesses and startups have different needs. We are always open to consulting and finding a suitable match between their goals and our services, even if it involves smaller budgets or specific support requirements.
What is the price range (min and max) of the projects that you catered to in 2022?
In 2022, the projects we catered to at Devlight had a price range starting from $25,000 and going up to $1 million. However, the actual cost varies depending on the specific requirements and needs of each client. We are also open to consultation and working with startups to help them bring their ideas to life.
Where do you see your company in the next 10 years?
While the future is uncertain and constantly evolving, at Devlight, we are committed to continually growing and evolving to meet the needs of our clients and the market. Our goal is to become the top mobile development company in the world, with a full product development cycle and offices in key locations such as the USA and UK. We hope to continue to expand our team and reach 400 employees, and to have achieved 100 million app downloads across all of our projects. While we cannot predict the future with certainty, we are excited about the possibilities and are dedicated to working hard to make our dreams a reality.
Devlight Clients & Portfolios
Key Clients
Visa
Movinga
Vodafone
Tailor Brands
Nova Poshta
OKKO
Fishka
Epicentr
Portmone
Interpipe
Roadwarez
Todobank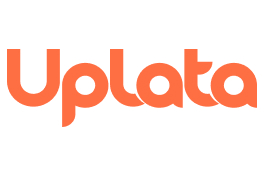 Devlight Reviews
All Services
Mobile App Development
Relevance
Most Recent
Rating: high to low
Rating: low to high
Write a Review
CEO at Digital Design & Custom Development Co
Posted 6 months ago
Devlight has demonstrated high levels of motivation, responsibility, and proficiency in mobile development.
Review Summary
As the CEO of our company, our primary goal is to help individuals achieve well-being and prosperity by improving their mental and physical health. We have developed an app specifically designed to assist people in breaking old patterns and forming new habits. Our app utilizes AI-powered treatment plans to empower individuals who may be experiencing sadness, anxiety, lack of motivation, stress, or depression, allowing them to regain control over their mental health and bodies. With a vast network of workout trainers and meditation instructors from around the world, our app offers affordable, personalized, and easily accessible support anytime, anywhere.

We engaged the services of Devlight to develop our mobile iOS application and its corresponding backend, including an admin area that would enable us to manage the app's content. When searching for a mobile app development service provider, we came across Devlight through their visually appealing website. Their problem-solving approach, coupled with positive testimonials from their clients, caught our attention. Moreover, their services were both affordable and of high quality, which aligned perfectly with our requirements.

Devlight took on the responsibility of developing the iOS application based on our provided UI/UX design. They transformed our ideas into comprehensive requirements and technical documentation for the app. Additionally, they assisted us in finding a backend vendor and developing an admin panel for efficient content management within the application.

Throughout the project, we collaborated with a dedicated team from Devlight, which included a project manager, two iOS developers, and a QA specialist. We also worked with a project manager, backend developer, frontend developer, DevOps specialist, and QA specialist from the backend vendor.

The final application delivered by Devlight not only met all our initial requirements but also underwent rigorous quality testing. They provided us with all the necessary project documentation and artifacts. As we prepare for the app's production launch, we anticipate a significant growth in our customer base.

In terms of project management, I am pleased with the communication established with the Devlight team. Despite my limited involvement in the development process due to my busy schedule, the team consistently provided me with feedback and timely weekly status reports, ensuring I was up to date with the project's progress.
What was the project name that you have worked with Devlight?
Mobile App Development
Describe your project in brief
Devlight has successfully created the final version of the app, meeting all the requirements and surpassing quality tests. This accomplishment has enabled the client to prepare for the app's launch. The team consistently provides feedback and weekly progress reports, showcasing their flexibility and expertise in the field.
What is it about the company that you appreciate the most?
Devlight has impressed us with their motivated and responsible approach to mobile development. Their extensive expertise in this field, coupled with their flexibility and commitment to delivering exceptional products, sets them apart
What was it about the company that you didn't like which they should do better?
I have yet to identify any critical areas for improvement or anything that Devlight could have done differently during our collaboration.