DICEUS
Custom software development company & IT staffing
Visit website
Since 2011, DICEUS has cooperated with enterprises and technology businesses to deliver high-quality software solutions. For over a decade, we managed to accomplish more than 100 projects and help our customers achieve their goals. The services we provide are as follows:
Custom software development
Discovery phase (business analysis)
Web app development
Mobile app development (native/cross-platform)
System integration services
Data warehouse development
UI/UX design and software architecture
Dedicated teams
IT staff augmentation
We provide end-to-end software development following all the critical stages of SDLC: discovery phase, design and architecture, development, testing, deployment, and maintenance. Following Agile methodology, our teams are able to continuously improve the software in each sprint lasting 2-4 weeks. The key benefits you get:
Proper team composition
PMI-certified Project Manager
Regular reporting on project status
Access to extensive expertise
Well-set-up quality assurance
DICEUS is an official Microsoft Partner and Oracle Partner. Besides, DICEUS is Fadata's Strategic Partner in implementing INSIS.
Our team would be happy to meet your needs, so feel free to contact us here or at [email protected]
Certifications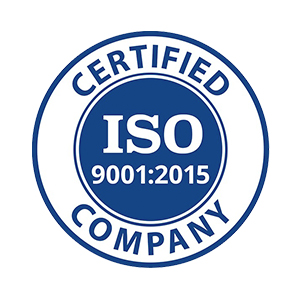 Poland
Technology Park, Muchoborska 18
,
Warsaw
,
Warsaw
54-424
+48789743438
United States
N Church St, Ste 94987
,
Wilmington
,
Delaware
2810
+16469803276
Denmark
Hellerup, 7 Tuborg Havnepark
,
Copenhagen
,
Copenhagen
2900
+45 31 56 29 00
UAE
Ag Tower, Business Bay
,
Dubai
,
Dubai
12313
+4366475535405
Focus Areas
Service Focus
15%
15%
15%
10%
10%
10%
10%
10%
5%
Web Development
Software Development
Artificial Intelligence
Mobile App Development
IT Services
Client Focus
Medium Business
Small Business
Large Business
DICEUS Executive Interview
Visit Profile
Kindly share your feedback on how GoodFirms has been doing so far in increasing your visibility among potential clients.
GoodFirms is a platform good for showcasing our portfolio to potential customers. Here they can see our expertise, skills matrix, focus services, and focus industries, as well as read reviews of our former customers. In addition, users can check out our website for detailed information about our company and services.
Please introduce your company and briefly describe your role within the organization.
DICEUS provides custom software development and IT staffing services for customers worldwide. Since 2011, we have delivered custom software solutions to insurance, banking, fintech, healthcare, retail, logistics, and other industries. Our end-to-end development services include cloud computing, data migration, DWH development, mobile app development, web development, etc. Thanks to solid engineering expertise in the sectors mentioned, we have accomplished more than 120 projects.

I founded DICEUS in 2011 and continue leading the company as a CEO. Our teams are continuously growing as there's a strong need for digital transformation across various businesses. And here at DICEUS, along with engineering, we also provide professional IT staff to fast-growing software product teams that need fast scale-ups or additional skills.
What is the story behind starting this company?
DICEUS was founded with a focus on enterprise-grade software solutions as lots of businesses strived and keep striving to transform their processes into well-automated and efficient digital flows. A couple of large e-commerce projects allowed us to grow and become a full-fledged company. Within a few years, we established offices in Ukraine, Denmark, Lithuania, the USA, and UAE, followed by a Polish Delivery Center and headquarters in Austria. Our B2B model is about shipping values to our customers with the help of solutions suitable to solve challenges and meet their needs.
What is your company's business model–in-house team or third-party vendors/ outsourcing?
DICEUS adheres to the IT outsourcing model, which means we provide our clients with dedicated teams or IT staff. Dedicated teams work on client projects mainly to develop a specific custom software solution. In contrast, IT staff can be provided primarily for product development companies to speed up their development cycle.
How does your company differentiate itself from the competition?
Our company has a precise list of values we deliver to our customers while providing outstaffing and outsourcing services. I would say it's the most significant differentiator as we provide services transparently. Thus, we have three categories of service level: base, added value without a Project Manager, and added value with a Project Manager. It is a clear list of things we do for the client as a must, without and with a PM. For example, customers see that if they hire a PM together with a team (which is highly recommended), they will get a wide range of values, like onboarding new team members and helping them integrate into the existing team, for instance.
What industries do you generally cater to? Are your customers repetitive? If yes, what ratio of clients has been repetitive to you?
Generally, we cater to insurance, banking, fintech, healthcare, retail, and logistics. Recently, we presented our unique offer to the insurance sector. It's about developing digital channels like custom mobile apps, web portals, and chatbots with an end user in mind. As for many other industries, for insurance, CX/UX is one of the most essential things to consider before development.

As for the repetitive clients, I would say that often, our customers come back or continue developing new solutions with us. And we are proud of this as it shows a level of trust in our expertise.
Please share some of the services you offer for which clients approach you the most for?
Based on our vast experience developing solutions for various industries, we know a lot about the specifics of each. For example, banks often require upgrading their core systems or developing data warehouses. Insurers of today often set goals to improve the customer experience, so we offer the development of modern digital channels. The Healthcare sector usually needs remote patient monitoring solutions or electronic health records systems. However, there are things common for all — ERPs, CRMs, DWHs, etc.
What is your customer satisfaction rate according to you? What steps do you take to cater to your customer's needs and requirements?
Each quarter, our delivery managers prepare a Quarterly Business Review document and hold a meeting with customers to present what has been done, the progress, and the plans and next project steps. It helps our clients be on the same page with their teams and understand the progress status clearly.
What kind of support system do you offer to your clients for catering to their queries and issues?
As mentioned above, we offer our customers several service options and values: a base that is a standard set of services and reporting we provide; added values without a PM; and added values with a PM. This system has proven its efficiency.
What kind of payment structure do you follow to bill your clients? For example, is it Pay per Feature, Fixed Cost, Pay per Milestone (could be in phases, months, versions, etc.)
Our payment models include Dedicated Team and Time & Material. Both models are more suitable for projects with flexible scopes, iterative processes, and the need for quick time-to-market.
Do you take in projects which meet your basic budget requirement? If yes, what is the minimum requirement? If no, on what minimum budget you have worked for?
Of course, we've got an ICP (Ideal Customer Profile) document where a minimum budget is $10,000 if we are talking about outsourcing. For outstaffing services, we have a rate card where our customers see how much an hour of a particular developer costs. Along with a rate card, customers can check a seniority level matrix with skills, expertise, and experience a given specialist should possess to comply with rates.
What is the price range (min and max) of the projects that you catered to in 2021?
Since the projects we started in 2021 are all long-term with large scopes, it's pretty hard to say the price range.
Where do you see your company in the next 10 years?
Primarily, we are focused on delivering the highest quality and values to our clients. Thus, we are committed to continuously improving our service level and broadening our expertise.
DICEUS Clients & Portfolios
Key Clients
UNIQA
Willis Towers Watson
Fadata
Bank al Etihad
Raiffeisen Bank
BriteCore
Insider
Palmers
Bridgestone
Verisense
Lean Business Services
Riskville
WebSpin360
Insubiz
NextCom
TeamBase
Total Image Group
SimpleTix
ApexSQL
Gunnebo Ab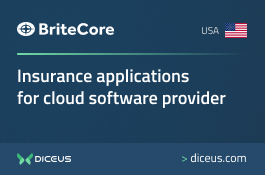 DICEUS Reviews
All Services
Web Development
Software Development
Big Data & BI
Mobile App Development
Relevance
Most Recent
Rating: high to low
Rating: low to high
Write a Review
Ihor Kryshchuk
, Head of installation service at Lanet
Posted 11 months ago
The Diceus team did a great job. My employees are satisfied with the result.
Review Summary
During the year, the Diceus team developed a mobile application for installers. The project was divided into 4 stages. I was impressed by the approach to execution, starting from the moment of business analysis, and ending with the timely release of implementations that had almost no bugs.

Speed-quality-price. All these parameters coincided, and our company received a good practical tool that helped us optimize many processes at work.

Team Diceus - well done!

What was the project name that you have worked with DICEUS?
Mobile application development - Begunok
Describe your project in brief
During the year, the Diceus team developed a mobile application. The application was developed for the needs of the company to optimize the work of installers. After a detailed business analysis, the team started work. Development was carried out during the year, and as a result, we got what we wanted. The Diceus team is cool! App link: https://play.google.com/store/apps/details?id=ua.lanet.begunok.alpha.alpha&hl=en
What is it about the company that you appreciate the most?
Most of all, I liked the approach to business analysis - as the basis of successful development.
What was it about the company that you didn't like which they should do better?
The team should pay attention to the testers, it seems to me that it is possible to test better.
Nikita Polyak
, Chief Executive Officer at Vitaminise
Posted on Nov 28, 2022
I recommend the Diceus development team as a reliable partner for complex projects
Review Summary
I`m grateful to the Diceus team for the work they made with our product. Vitaminise is a bot with complex integrations with payment system, State Register and insurance company. The backend Diceus developers made is a complex system with elements of AI.
I never thought product development could be such a convenient and pleasant process.
What was the project name that you have worked with DICEUS?
Vitaminise - an application and an omnichannel chatbot
Describe your project in brief
Vitaminise is an application and an omnichannel chatbot that simplifies the work with insurance products by eliminating the human factor. The idea is to make the purchase simple and easy, payout transparently and minimize bureaucracy. All documents are drawn from state registers. You can buy in any messenger or application, and then get it in another logging in with a phone number. Forget about trips to the insurance office or waiting for insurance commissioner, now insurance is easier than ever.
What is it about the company that you appreciate the most?
Results-oriented and willing to do whatever it takes to achieve your goals
Clear process planning, division into tasks with precise timing and quality management
In touch 24/7 and always ready to fix bugs or change the logic of processes when new inputs arise
What was it about the company that you didn't like which they should do better?
Nothing. If there were any difficulties in the process of work, they were quickly eliminated.
Subscription management and enterprise functionality in existing web apps
Review Summary
We collaborated with the DICEUS Sitecore expert for our SaaS web tool for the construction industry. The project goal was to automate the existing subscription flow and add some new features. As a result, we've got such business values as the increasing number of users and reduced manual work. Our communication and collaboration were efficient, and the job DICEUS did was commendable. We will surely consider them for our next projects as we are planning to update our solution regularly.
Payment plugin optimization
Review Summary
I found DICEUS to collaborate with us on our payment module optimization. We searched for Magento specialists who could immediately proceed to the project as we were losing time and reputation because our solution didn't work as expected initially. The DICEUS team helped us optimize the solution and improve its performance. Our communication was very effective as they were almost always available to report and discuss any issues. The solution was finally optimized and we've got also some amazing values like more supported gateways and clients consequently. I will surely recommend them to other tech companies to partner with.
Database migration cost estimation module
Review Summary
We collaborated with DICEUS on the database migration calculation cost module. When we first met them, they demonstrated relevant experience in similar projects. Next, we defined the number of required resources and tech stack to be used during the project execution. Our communication was effective as we had regular meetings to discuss project status updates. As a result of this cooperation, we've got the solution developed on time and within our budget. We will hire DICEUS developers for the next projects, if there will be any.
Mobile app solution for retail management
Review Summary
DICEUS is a great custom development vendor that offers a variety of services. We partnered with them when we needed .NET developers to build a microservices-based mobile solution for retail management. They had relevant expertise and could offer to us attractive costs and high-quality service. We engaged 2 developers only, they have been working on our project around 6 months. They regularly reported on the jobs done and features implemented, and we really liked their approach and attitude to work. I will likely hire these guys when we upgrade our solution for the next time.
.NET application for dental industry
Review Summary
We hired DICEUS .NET developers to extend our product development team and build a web app for dental clinics. These were only 2 developers but they added great value to the project. DICEUS offered excellent service in selecting highly-skilled people with expertise in our focused niche. Our communication and collaboration were at high level as DICEUS developers participated in daily sync-ups and were always available for any tech discussions.
Anonymous
Posted on Feb 09, 2021
RPA for Payment Processing
Review Summary
Our bank hires DICEUS to reduce the scope of manual work and improve the payment process flow with the help of robotic process automation. They are experts in RPA and offered us a great solution quickly. The collaboration and communication were smooth. Once the solution was implemented, we experienced significant improvements in the processing time and flow. As a result, we could reduce the number of staff involved in this process. We'd highly recommend Diceus to other financial organizations or banks that need robotic process automation expertise to automate their core processes.
Web-based Binary Option Platform on Cryptocurrencies
Review Summary
As an IT director of the blockchain-focused IT company, I worked with DICEUS for 9 months to create a next-gen web-based binary options platform. They have always been willing to help, informative, and available for troubleshooting. The team members spoke English fluently, understood my requirements and inquiries easily. I would highly recommend them for blockchain-based projects as they have highly-experienced developers, business analysts, PMs. Their SDLC was quite mature; we had no problems with sprint releases.
Robotics Process Automation for Report Processing
Review Summary
DICEUS is a custom software development company that helped us implement efficient robotic process automation. Our bank needed to urgently change our reporting process which was driven by external demands from the national central bank. We found DICEUS and hired them as they had relevant RPA expertise in our industry. The project didn't take much time and we were glad to comply with the regulations on time. As an added value, we've managed to reduce our manual work and errors significantly. It's absolutely a worthy development vendor.
eCommerce Payment Gateway
Review Summary
The Diceus team helped us create and implement a secure payment gateway. We used end-to-end services which means that we started from scratch and received a fully-functioning software as a result. They consulted us first on how to better start the project and after several brainstorming sessions, we decided to hire them. Throughout the project, the team was always available for a call and any clarifications we required. They spoke English fluently and we had no problems with communication. The solution was delivered on time and had all functionalities, core and advanced, as expected. After the solution implementation, we saw significant improvements in customer loyalty, customer satisfaction as the gateway worked fast and securely.
Blockchain Real Estate Purchasing Platform
Review Summary
The Diceus team has been involved in the development of our real estate marketplace with a smart contract feature. They have delivered a great solution for our agency, and we could attract more customers to use our services. Although our agency has been providing services for a long time, we wanted to boost our web presence and customer growth with the help of blockchain technology. We chose Diceus for its blockchain expertise and agile approach to software development. What impressed us most of all is that we could find all the services we needed in one place. They were easy to communicate and collaborate with.
Contactless Payment Solution
Review Summary
We approached Diceus to build a contactless payment solution for our store. It had to allow customers to make purchases and payments contactless using NFC technology. Diceus team showed their experience in e-commerce projects, and we decided to partner with them. These guys were always on time, providing regular updates on features release. Apart from our project, they gave us some useful recommendations on how to improve customer experience. The interaction was easy-going and comfortable. We will definitely recommend this team for other retailers.
RPA for Anti-Money Laundering
Review Summary
We reached Diceus to automate some of our AML processes and become compliant with a new regulation. The solution had to reduce manual errors and efforts in customer verification processes like KYC. We found the Diceus team online when we browsed for a software vendor with RPA expertise in banking. They were quite responsive to our request: demonstrated their portfolio, some presentations, and held a couple of sessions to gather our requirements. We were impressed by the project timeline they offered as it was quite quicker than we heard from other potential vendors. Our interaction with the company and team was very comfortable. As a result, once the project was completed, we've gained our business values very soon. We recommend this vendor as a reliable technology partner.
Earth Observation Cloud-Based Software for Oil and Gas Company
Review Summary
We needed developers with expertise in cloud computing. Our goal was to create a custom software for our oil and gas business that could process big data. Diceus was in our shortlist, and we chose them for their relevant experience, quick proposal, and the project strategy they introduced during the first calls. These guys were easy to communicate and cooperate with. When we had a change request, they were quick to send an impact analysis to us. As of now, the project is completed but we plan some improvements, and will definitely contact Diceus.