Dicom Interactive is one of the top boutique software development companies with offices located in Vietnam and Australia. We have been in the software business for over 15 years. We successfully deliver our services to our clients by the best implementation of the latest technologies in the industry for their businesses. We offer custom software development, web app development, mobile app development & dedicated software teams to software companies and other businesses. We have many successful stories in helping startups to launch their online services, from consulting, prototyping to full product developing and maintenance.
Certifications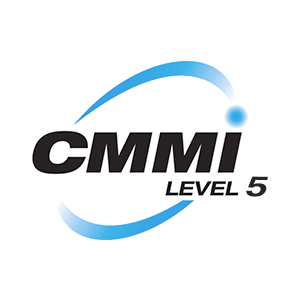 Australia
Dennis St
,
Melbourne
,
Victoria
3075
Vietnam
Cach Mang Thang 8
,
Ho Chi Minh City
,
Thanh Pho Ho Chi Minh
Focus Areas
Service Focus
Software Development
Mobile App Development
Web Development
Dicom Interactive Clients & Portfolios
Key Clients
Wunder Mobility
KMMT
GoEn
ShareRing Network
MMHF
Esvoca
Ask2Go
TruongDinh Holdings
Dicom Interactive Reviews
All Services
Mobile App Development
Relevance
Most Recent
Rating: high to low
Rating: low to high
Write a Review
Hanh Thuc Nguyen
, Online Marketing at Hotel Equatorial Ho Chi Minh City
Posted 8 months ago
Dicom Interactive provides excellent consultation and reliable service to our client.
Review Summary
I referred Dicom Interactive to an ex-colleague who was in need of a web app development service. The team got a very good compliment for the 3 months job: Dicom team did an excellent work in delivering the project. Not only on what were required, the team put extra focus on small details which help improve the overall user experience on the new site. That really goes beyond our expectation.
What was the project name that you have worked with Dicom Interactive?
Used car sourcing web and mobile
What is it about the company that you appreciate the most?
We highly appreciate their expertise in the industry best practice and their on time delivery.
What was it about the company that you didn't like which they should do better?
The 4 hours different in timezone makes it sometimes inconvenient to give and to get immediate feedback. We made it through a good project management.
Company Response
Dicom Interactive
Hi Thuc, thank you for your insightful review. We appreciate the opportunity to work with you and are grateful for the trust you have placed in us.
Posted 8 months ago
Great value-added services
Review Summary
Dicom Interactive offered great value-added services. Their works on user experience and technologies used for my platform create big enhancement on my current business.
Company Response
Dicom Interactive
Thank you Linh for your kind words and feedback. We are thrilled to hear that the app has been instrumental in helping you generate more business.
Posted on Jun 21, 2021