Digital Concepts is full-service digital marketing company in Kolkata, India helping businesses around the world thrive in their industry and stand out in the market from their competitors.
Their services include Website Design and Development, E-commerce, Content Management, and Internet Marketing. Their seasoned professionals are experienced and updated with the latest trends in the market to help you become the industry leader.
Digital Concepts work with all major technologies to develop platform for your needs. Their rate ranges between $10 to $19 per hour for project or package-based work. As per your requirement, you can also opt for remote hiring model where you hire designers, developers, writers and SEO experts on a full-time, dedicated basis and save 50% to 65% of your expenses every month. The experts that you are hiring will work exclusively on your projects for 8 hours a day (Monday to Friday) as your extended team.
Certifications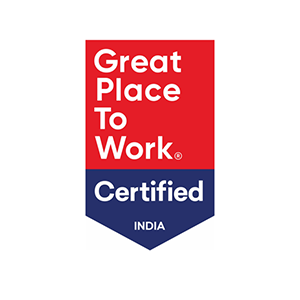 United States
18067 W Catawba Ave, Suite 206
,
North Carolina
,
North Carolina
28031
(704)345-2545
Focus Areas
Service Focus
Digital Marketing
Web Development
Web Designing (UI/UX)
Mobile App Development
E-commerce Development
Client Focus
Small Business
Large Business
Medium Business
DIGITAL CONCEPTS Clients & Portfolios
Key Clients
Dora
Ghuri
Midas
Mio Amore
Grease Co
Phrasemix
KnowYourDay
Here Next Year
The Park Mumbai
Mitsubishi Electric
Wine cellars of Houston
Azul Reception Hall
College Dudes Help U Move
Rolle Oral & Facial Surgery
MDS Dental Assisting Academy
Jessica Black Spell Collection
DIGITAL CONCEPTS Reviews
All Services
E-commerce Development
Relevance
Most Recent
Rating: high to low
Rating: low to high
Write a Review
Alok Sarma
, DIRECTOR & OWNER at ALOPAV ECOMFIRM INDIA PVT LTD
Posted 2 months ago
Excellent professional service
Review Summary
Digital Concept is really the best e-commerce software company in Kolkata, India. We are working with them for last 2 years.
They built a state-of-the-art e-commerce site https://gogetindia.com/. Their software engineers are very knowledgeable and dedicated. The team response immediately when production critical issues are reported.
They spend lot of time on research and improving UX and other designs, and keen on providing quality sustainable solutions.
There are expert of e-commerce site building, domain maintenance, digital marketing and other aspects of software industry.
I recommend any company to partner with.
What was the project name that you have worked with DIGITAL CONCEPTS?
Build e-commerce website Gogetindia.com
Describe your project in brief
Build e-commerce website on Wordpress with all advance user interfaces and highly sophisticated & advance functionality.
What is it about the company that you appreciate the most?
Sound knowledge on e-commerce technicality , professional service & fully dedicated & responsible team of software engineers.
What was it about the company that you didn't like which they should do better?
Nothing really