.doCode is your global software development partner from Eastern Europe. One of our main goals is to help businesses go more digital through our engineering and development expertise. We thrive specifically but not limited to Fintech and we provide services from MVP mobile banking apps to complex enterprise-grade financial solutions. If you share your concept, with our expertise, we'll make it a successful product.
Cooperation models:
Project development (outsourcing model)
IT staff augmentation
Dedicated teams (outstaffing model)
The technologies we use:
Front-End: React.js, Vue.js, Angular
Back-End: Node.js, Java, GoLang, .NET
Mobile Development: React Native, Flutter, Kotlin, Swift
DevOps: Amazon Web Services, Google Cloud Platform
Design & BA: Prototyping, UI/UX design, Product design & Analytics, Design research & analysis
Our already made solutions:
CRM systems
Administration tools
Monitoring systems
Custom web platforms
Custom mobile applications
Data Analytics
Fintech:
Onboarding & AML | KYC | KYB
UK Local Payments | SEPA | SWIFT
Currency Exchange
Mobile banking | Digital Wallet
Card issuing & management
BaaS API implementation

Start your project with .doCode today by emailing [email protected]
Certifications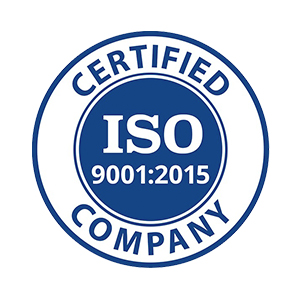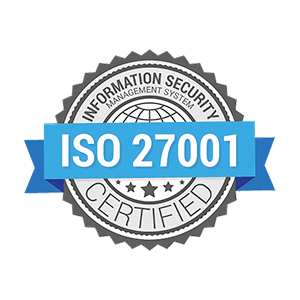 Estonia
Sakala tn 7-2
,
Tallinn
,
Harju
10141
+447700182073
Ukraine
+380 (98) 465 60 68
Focus Areas
Service Focus
Mobile App Development
Web Development
Software Development
IT Services
Web Designing (UI/UX)
Client Focus
Medium Business
Small Business
Large Business
.doCode Clients & Portfolios
Key Clients
Muniy Limited
Binger
Cyklon
FinHost
.doCode Reviews
All Services
Mobile App Development
Web Development
Relevance
Most Recent
Rating: high to low
Rating: low to high
Write a Review
Andres Maldonado
Posted 6 months ago
Lottery ticket generator website
Review Summary
I recently had the pleasure of working with .doCode who created a website for me. I had a personal project in mind that involved generating lottery ticket numbers, and this company was able to bring my vision to life with ease.

From the very beginning, the team at .doCode was attentive to my needs and goals. They took the time to understand what I was looking for and worked with me every step of the way to ensure that I was completely satisfied with the end result.

One thing that really stood out to me about .doCode was their ability to work quickly and efficiently. Despite the tight deadline that I had given them, they were able to complete the project in record time without sacrificing quality or attention to detail.

Overall, I would highly recommend .doCode to anyone in need of website development services. They are truly top-notch in every way, and I am beyond thrilled with the final product they delivered for me. If you're
What was the project name that you have worked with .doCode?
Website
Describe your project in brief
I created a website that was made to generate lottery ticket numbers. The site needed to be as good experience on mobile as on desktop. The project was a personal project that needed to be done by someone with a good eye for details but also under a strict deadline.
What is it about the company that you appreciate the most?
I had an incredible experience working with .doCode on my website development project. Their exceptional communication and ability to meet the tight deadline were the standout qualities that truly impressed me. From start to finish, their team maintained open and responsive communication, ensuring that my needs and preferences were understood and incorporated into the project.
What was it about the company that you didn't like which they should do better?
It's hard to write a weakness since I don't have one after my experience, I'd like to work with .docode again, and so far working with them has been a pleasure.
Vasylyna Dutkevych
, Business Analyst at FinHost
Posted 7 months ago
Excellent collaboration and product development process
Review Summary
.doCode is a good software development company that has a strong team of experienced developers who are proficient in the latest technologies and deliver high-quality software product for us. They follow agile methodologies and have a well-defined development process that emphasizes collaboration, communication, and continuous improvement. It is worth to mention the transparency in the management and development processes.The team set realistic timelines, and keep us informed throughout the development process. Overall, .doCode is a very good software development company.
What was the project name that you have worked with .doCode?
FinHost
Describe your project in brief
We are building a white-label banking platform that enables our clients to provide their users with a convenient, transparent, and flexible web, Android, and iOS neo-banking platform. Apart from the main client part of the application we are developing also an admin platform, that is used by the client's admin/compliance team to efficiently manage their users. We are building an integration with financial providers to start offering payment rails, cards, and other banking operations. Our project is continuously growing and all the time we are investigating new features or possibilities to develop in order to stay up to new trends in the fintech industry as well as provide the best solution for our clients.
What is it about the company that you appreciate the most?
There are a lot of positive aspects of our work, but the most I like the following: - excellent communication that enable us to be informed of progress, issues and challenges; - good technical and business expertise and adaptation to our needs; - a commitment to use the latest technologies and follow best practices in software development;
What was it about the company that you didn't like which they should do better?
That is hard to say, as we faced no significant issues. The team and its management is always open for discussions, so that really helps to avoid problems and misunderstandings. I gladly recommend these guys to my friends and colleagues.