ELEKS
Your Technology Partner for Software Innovation
Visit website
ELEKS is a Top 100 Global Outsourcing company. We partner with enterprise clients and SMEs to elevate their value through innovative technologies. Our 2,000+ experts, located across Europe and the US, provide our clients with a full range of software services. These include custom software development, product design, data science, quality assurance, R&D, smart teams and support and maintenance services. ELEKS is a SAP, Microsoft, Odoo, and Salesforce partner and can help you implement the optimal ERP or CRM system. We've been helping industries including logistics, retail, finance, agriculture, healthcare and government, digitally transform their operations for almost 30 years.
Certifications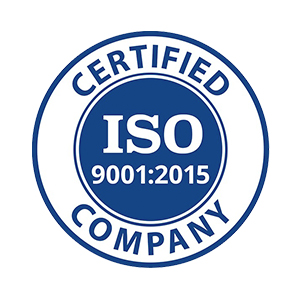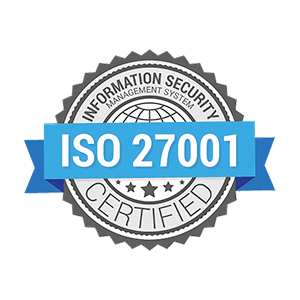 Estonia
Viru väljak 2,
,
Tallinn
,
Harju
10111
+372 674 3621
United States
401 N Michigan Ave
,
Chicago
,
Illinois
60611
+17089674803
Focus Areas
Service Focus
10%
10%
10%
10%
10%
10%
10%
5%
5%
5%
5%
4%
4%
1%
1%
Mobile App Development
Web Development
Software Development
App Designing (UI/UX)
E-commerce Development
Mobile App Development
10%
App Designing (UI/UX)
10%
E-commerce Development
10%
Blockchain Technology
10%
Artificial Intelligence
5%
Cloud Computing Services
4%
Client Focus
Large Business
Medium Business
Small Business
ELEKS Executive Interview
Visit Profile
Please introduce your company and give a brief introduction about your role within the company?
ABOUT ELEKS
ELEKS is a Top 100 Global Outsourcing company that provides expert software engineering and consultancy services. For almost 30 years, we've been working as a software innovation partner with Fortune 500 companies, big enterprises and technology challengers. Our team of 1,500+ professionals offers a full range of IT services. The software products we build help the world's leading brands transform their businesses, increase their revenues and save development time and operating costs.
What's interesting about ELEKS is that it began life as a product company, with the idea of creating a product for electricity grid maintenance. The business was founded by an IT engineer and an electrician. That's why we chose the name ELEKS.
Interestingly enough, both products are still on the market today and they helped establish the firm's DNA – our engineering culture and the understanding that adding real customer value should be at the heart of what we do. That's how ELEKS developed into a service business, circa 1991.
Then we opened up to foreign markets in the United States – starting with a customer that's still with us more than 20 years on. I joined ELEKS in 2005. I was the first in-house company counsellor and I nurtured my role to become general counsellor. In the last five years, that position has transitioned to CEO.
What was the idea behind starting this organization?
ELEKS was founded because there was a gap in the market, in which both founders worked – the electricity grid maintenance industry – and they decided to start up in software product development for this niche.
Then they grew the business, by developing a portfolio of products including the medical system Doctor ELEKS, and by opening up to new markets during the tough economic downturn in Ukraine, between 1998 and '99.
We've always placed huge emphasis on the personal value of our employees. ELEKS was a family-owned company for a long time and each new team member was considered part of that family. It's been challenging to maintain that spirit as the company has grown exponentially – to today's team of 15,000 people. But I think this remains part of our core ambition. The business model is pretty straightforward. It's about recruiting, retaining and developing the best talent within our organization. And by "best talent", I mean the people who are most capable of doing the work required for each and every specific customer and project. Ideally, we want our employees to be over-achievers when it comes to fulfilling our clients' expectations.
What is your company's business model – in-house team or third party vendors/outsourcing?
ELEKS is a Top 100 Global Outsourcing company. What's differentiated us over the years is a commitment to getting things done to the best of our capabilities. So that means being able to understand what value the customer is trying to add, embodying that value and vision, then being truly impassioned about delivering it.
We go the extra mile when we need to deliver over and above what's expected at the outset of a project. As ELEKS' founder puts it: "ELEKS takes on the impossible projects where somebody has already tried and failed to find a solution, or where people were afraid to start a project in the first place". I think that's what's made us industry leaders today.
How is your business model beneficial from a value addition perspective to the clients compared to other companies' models?
It's not only about taking risks, it's about being able to assemble a team of people who share the same work ethic and commitment, and who'll treat customers as true collaborators. We're invested, and share in, our clients' successes – as trusted partners.
In a nutshell, our model is based on treating our clients as valued equals, not just a stream of revenue. In fact, at least 50 percent of our business is still growing on client recommendations which, for us, is a great validation of our performance. Many of our customers are repeat business and, in my 15 years with the company, the number of clients who've left us has been very small. If a customer leaves, it's usually because their needs have changed as a result of a refocus in internal strategy.

To that end, when I meet a new or a long-term customer, I often joke that we can't shake our habit of hanging on to clients for the long-haul!
What industries do you generally cater to? Are your customers repetitive?
The sectors we typically serve are fintech (financial industry), insurance tech, logistics & transportation and legal. It would be fair to say that they make up the bulk of our portfolio, but we also have a great number of clients in retail, healthcare, media, government and more.
Mention the objectives or the parameters critical in determining the time frame of developing a web app.
We tend to use LEAN or SCRUM approaches when we tackle web applications. At the beginning, you start with a grand vision. As soon as work begins, you discover more insights that necessitate new features. So, you can imagine, development goes on and on. The non-negotiable parameter for us is our customers' needs.
How much effort in terms of time goes into developing the front end and back end of a web app?
It really depends on the unique situation. There are some projects where most of the functionality is concentrated around user interactions, like web or mobile apps. Then there are others where integration or complex calculations need the biggest time resource.
What are the key parameters to be considered before selecting the right platform for a web application?
There are many parameters to consider, like the existing IT infrastructure and team's expertise on the client's side. Also, some frameworks have specific features, like style guides or cross-platform support.
Which platform and technologies do you prefer to use in development of your web apps?
It's probably no big surprise to say we use all major frameworks (Angular, React, Vue, etc.). From a backend perspective, there's no difference – again, we use all major frameworks (.Net, Java, NodeJs, Python, etc.)
Do you offer website design templates or customised website design, and do you have a responsive website design?
Only if there's a business case for it! In the scope of developing any application, we use our experience and knowledge to choose the best approach. In some cases, that might involve a content management system with templates.
Which Content Management System do you prefer to use (Wordpress, Joomla, Drupal etc)?
We don't have a preference, per se. We're comfortable working with almost any CMS, and we've probably worked with a few dozen over the years. All of them tend to solve similar tasks, but in different ways.
Do you provide website maintenance services?
Yes. In fact, we have a separate support service which isn't purely limited to websites.
What are the key factors that you consider before deciding the cost of a web application?
We consider the complexity of the project and whether we have all relevant expertise in-house, or whether we should invest in building up knowledge (if that's relevant for web-only development).
What kind of payment structure do you follow to bill your clients? Is it Pay per Feature, Fixed Cost, Pay per Milestone (could be in phases, months, versions etc.)
We try to be flexible when we're defining the billing structure for projects. We can take full ownership over a product with fixed prices, or Pay on Delivery, if there's strong product management expertise on the client's side.
Do you take on projects which meet your basic budget requirement? If yes, what is the minimum requirement? If no, on what minimum budget you have worked for?
ELEKS is open to all clients. We see many small start-up initiatives that have the potential to grow into a far bigger opportunity. Budget isn't the only factor we consider when we're discussing a new project with a client.
What is the price range (min and max) of the projects that you catered to in 2019?
I don't believe that price should be the most important aspect. We prefer to focus on customer satisfaction. In 2019, we achieved a NPS of 57.58, which tells us that we're delivering great service and great value to our customers.
ELEKS Clients & Portfolios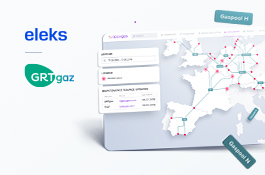 ELEKS Reviews
All Services
Web Development
Software Development
App Designing (UI/UX)
Relevance
Most Recent
Rating: high to low
Rating: low to high
Write a Review
Adel
, Advisor at OpenRefactory, Inc.
Posted on Apr 22, 2020
Finally a firm that cares about quality deliverable
Review Summary
After a failed project I reached out to eleks and was very pleased to have them on our side to set us on the right track and deliver a product that users love.
What is it about the company that you appreciate the most?
attention to details and taking ownership
Kacey Brosnan
, Director of Business Development at Brosnan Risk Consultants
Posted on Oct 31, 2017
Business Development
Review Summary
I have had the best experience with Eleken. They are very professional and prompt. Both their creative and development teams have been exceptional for my business. I highly recommend them.
Ellen Moroz
, CEO And co-Owner at IVF clinic INTERSONO
Posted on Jun 12, 2017
Alliance since 2006
Review Summary
Eleks software company is a reliable partner developing and maintaining the software. Together with Eleks company we have modified and improved medical software Doctor and it became suitable for usage in IVF clinics. Eleks company is a flexible and inspiring partner ready to assist and advise.