Emergent Software
Your Full Stack Technology Partner
Visit website
Emergent Software is a full-stack technology solution provider specializing in the Microsoft ecosystem. We partner with our clients to modernize business operations with Microsoft-focused cloud transformation, custom software development, and data engineering. Our goal is to become our clients' long-term technology partner by delivering quality tailored solutions that align to your business strategy and then standing by those solutions over the long haul with a variety of 24/7 support and managed services plans.
As a Microsoft Cloud Solution Partner (CSP), we're here for your Microsoft Azure and Microsoft productivity software licensing needs. Emergent has distinguished itself by earning Microsoft's Advanced Specialization for Modernization of Web Applications in addition to operating as a Microsoft Solutions Partner in three distinct areas: Data & AI, Digital & App Innovation, and Infrastructure.
Our team has been providing clients with technical expertise for 20 years. Whether you have a specific need or are just looking for an expert to review your technology landscape for opportunities, Emergent Software will deliver. Contact us Today!
Certifications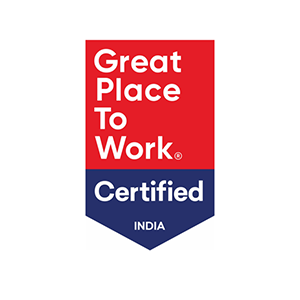 United States
2038 Ford Pkwy, Suite 439
,
Saint Paul
,
Minnesota
55116
1-612-217-0747
Focus Areas
Service Focus
Web Development
Software Development
Maintenance & Support
E-commerce Development
Big Data & BI
Emergent Software Clients & Portfolios
Emergent Software Reviews
All Services
Software Development
Maintenance & Support
Relevance
Most Recent
Rating: high to low
Rating: low to high
Write a Review
Dynamic, creative, and great customer service!
Review Summary
We have used Emergent Software for the past five years for our software development needs. I have found that everyone I work with on Emergent's team has listened to my organization's needs, come up with creative solutions to issues, and provided excellent service from start to finish on a project. I am not a tech person in any means and they always are willing to provide detailed explanations that make me feel confident in making decisions regarding our database needs. Would highly recommend working with them!
David Anderson
, Owner, at 3rd Wave Computing
Posted on Jun 12, 2020
An Excellent Software Firm and Partner
Review Summary
I'm a software development consultant and have enjoyed an ongoing working relationship with Emergent Software since 2016. Our business partnership and collaboration has been a key factor in the success of my own business. ES provides me with a full-fledged website design and development team, whose attention to detail and overall technical expertise is simply first-rate. Every project they've worked on has been completed on time and has delivered an extremely high quality result for my clients.
What is it about the company that you appreciate the most?
strong project management, user-centered design, attention to detail, database design/development expertise, QA testing and post-implementation support service
Working with Emergent
Review Summary
I have been working with Emergent for several years now. They have done a great job initially developing the application they built for us. And, they continue to modify the application as needed in an engineered way. Good people who listen and work with us in a professional way.
What is it about the company that you appreciate the most?
Engineer projects to ensure they run well and can be maintained easily
What was it about the company that you didn't like which they should do better?
Better notification and communication on staff changes