Emizen Tech Pvt Ltd
Ecommerce and Mobile App Development Company
Visit website
Emizen Tech is an offshore software development company having a technically outstanding team of 150+ multi-talented software professionals with integrated transitional capabilities and the ability to generate a creative idea that speaks itself.
Over the past 8+ years operations, Emizen tech has reached the soaring heights of success and has gained a global customer footprint, enveloping USA, UK, Singapore, Canada, Europe, Australia, UAE, etc. Founded in 2013, Emizen tech has developed 600+ projects of the web, desktop, mobile applications & CRM solutions for 250+ customers globally. We have served more than 30 different industries with an astonishing success rate.
Certifications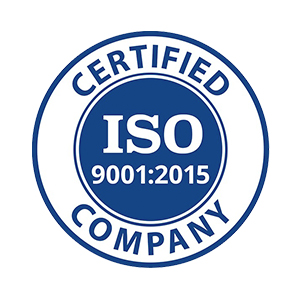 India
116-118,Okay Plus Spaces F-45, Malviya Nagar Industrial Area, Jaipur, Rajasthan
,
Jaipur
,
Rajasthan
302017
+918107990154
United States
276 5th Avenue, Ste 704-1141,
,
NYC
,
New York
10001
+1- (332) 255-7117
Focus Areas
Service Focus
E-commerce Development
Mobile App Development
Web Development
Software Development
App Designing (UI/UX)
Client Focus
Small Business
Medium Business
Large Business
Emizen Tech Pvt Ltd Executive Interview
Mr. Vivek Khatri
Director & Co-Founder
Visit Profile
Kindly share your feedback on how GoodFirms has been doing so far in increasing your visibility among potential clients.
One of the leading platforms, GoodFirms is helping various brands in increasing their visibility among potential customers. Additionally, it offers a trust factor for our customers also. Showcasing genuine reviews, GoodFirms enhances the credibility of our company.

I personally recommend GoodFirms to everybody. It's a genuine source of information. And for this, we are very thankful to this platform.
Please introduce your company and give a brief about your role within the organization.
At Emizentech, we assist our clients in utilizing the latest technologies and digital trends to offer a new face to their IT infrastructure. We provide custom solutions, product development services, and a lot more to all-sized businesses worldwide. We help our clients transform their business ideas into top-quality solutions.
What is the story behind starting this company?
Being a veteran in almost every IT service, I found that software development, app development, and more services are much in demand. It made me realize that there's a broad scope for such services. It boosted my confidence, and I thought I could meet this massive demand for development services. And this was the starting point of my career as a web developer.
What are your company's business model–in house team or third party vendors/ outsourcing?
At Emizentech, we offer our clients full-cycle in-house product development services from the research phase to UX/UI until product development. Additionally, our team of front-end and back-end developers, artistic UX/UI designers meet varied business needs of our clients, like inbound or outbound marketing, SEO services, and more.
How does your company differentiate itself from the competition?
Our team of expert business developers and product developers holding years of proficiency and experience make us stand uniquely in the crowd. Since the start, we have been serving all-sized businesses, whether a startup or a giant. Our team listens to the needs and ideas of our clients patiently and offers them the right way towards the successful development of their project. Besides, we also provide post-development services as we want our clients to successfully follow the latest trends and technologies.
What industries do you generally cater to? Are your customers repetitive? If yes, what ratio of clients has been repetitive to you?
Our target is developing apps, eCommerce, and software for every industry, be it a bank and finance, food, travel and ticketing, shopping, or any industry. Yes, we are picked mainly by our repetitive clients, and about 72% of our clients turn to us to meet their varied business requirements.
Please share some of the services that you offer for which clients approach you the most for?
We offer various product development services, like eCommerce development, mobile app development, web development, web designing, salesforce development, and more solutions. Clients mostly approach us for mobile app and eCommerce development services.
What is your customer satisfaction rate according to you? What steps do you take to cater to your customer's needs and requirements?
The customer satisfaction rate is the measurement that determines the satisfaction rate of customers with a company's services, products, and capabilities.
Steps we take to meet our client's requirements:
First, we understand our customers' needs.
Consider their feedback.
Set realistic expectations.
Keep an eye on our competitors.
Communicate with our customers consistently.
Priorities user experience.
Maintain a good relationship with our customers.
What kind of support system do you offer to your clients for catering to their queries and issues?
Our primary target is to resolve every issue and query of our clients. That's why we offer them varied ways to reach us, like 24*7 customer support where our experts are always there to help them with their solutions, CRM through which they can raise their complaints or issues, and all the major communication systems, such as Skype, calls, and more.
What kind of payment structure do you follow to bill your clients? Is it Pay per Feature, Fixed Cost, Pay per Milestone (could be in phases, months, versions etc.)
We allow our clients to choose from various pricing models we offer, such as:
Fix Price Model, in which they pay a pre-decided amount on project completion,
Dedicated Model, in which our developers perform dedicated to accomplishing the project and the clients are charged accordingly, and last,
Time & Material model, in which the clients are charged for their short-term projects and resources used for that.
Do you take in projects which meet your basic budget requirement? If yes, what is the minimum requirement? If no, on what minimum budget you have worked for?
To start a project, the minimal budget we consider is around $5,000 - $10,000. According to us, this is the minimal amount to deliver MVP to the market.
What is the price range (min and max) of the projects that you catered to in 2020?
Between 10 000 USD and 200 000 USD.
Where do you see your company in the next 10 years?
We always welcome feedback and reviews from our customers and work on those dedicatedly. By offering better customer services and meeting our clients' needs, I'm sure we will expand our global presence in the next ten years. Additionally, we are working dedicatedly over futuristic technologies, like AR/VR, IoT, Machine Learning, etc.
Emizen Tech Pvt Ltd Clients & Portfolios
Emizen Tech Pvt Ltd Reviews
All Services
E-commerce Development
App Designing (UI/UX)
Mobile App Development
Relevance
Most Recent
Rating: high to low
Rating: low to high
Write a Review
Best in Rates and good in communication
Review Summary
I did one project with them for application development, they completed on time with great communication. I would again like to hire and work with Mr. Vivek and Mr. Dhruv on a new project.
What is it about the company that you appreciate the most?
Communication and fast response
What was it about the company that you didn't like which they should do better?
Nothing much, all good it seems
Professional and Experienced Magento and Shopify Development
Review Summary
I've had the pleasure of working with Emizen for the past several years and have been very impressed with their experience with the Magento and Shopify platforms. They have been easy to work with, great with communication, and able to deliver high-quality work on time. I'd recommend Emizen for all of your ecommerce needs.
What is it about the company that you appreciate the most?
Great communication and fast, high-quality turnarounds
Magento 2 Development
Review Summary
Emizentech help us a lot migrating our site from M1 to M2. Their service is great and they always deliver good quality on time. We will use their service for long term.
What is it about the company that you appreciate the most?
Strong expertise in magento
What was it about the company that you didn't like which they should do better?
Good now
Haroon Hussain
, Head of Development at EGO OFFICIAL
Posted on Apr 29, 2020
Great Magento 2 Development
Review Summary
We shifted from working with a premier Magento agency in US to working with EmizenTech, the result was increased output of work while cutting costs in half. The team at EmizenTech has helped us with numerous upgrades and store customisation.
Faris A Alqarni
, Head Teller at Al Rajhi Bank
Posted on May 07, 2020
I wish i have known EmizenTech earlier
Review Summary
My previous contractor told me updating Native React libraries for my app would take up to 3 weeks, and i was running late so i couldn't upload my app to play store, EmizenTech updated the libraries and fixed some extra issues in 5 days! They are experts.
Professional service
Review Summary
We've worked with several different agencies over the years across the UK and abroad, none of which have provided the value and professionalism of Emizentech. We've worked on almost every aspect of a Magento store, including UX, design, conversion rate optimization, payment integrations, and custom functionality. Emizentech continues to meet project goals, big and small. Working with Emizentech has allowed us to be more proactive with our store development and realize our potential as a business. Our developer Ajit possess a can do attitude and strong work ethic, communication is generally good. They are always willing to rise to the task whatever the challenge and have worked surplus hours without hesitation during emergency issues or high priority tasks.
What is it about the company that you appreciate the most?
Strong work ethic, solid communication and ability to get the job done.
What was it about the company that you didn't like which they should do better?
Nothing that sticks out, the team have generally delivered on all fronts.
Splendid Job
Review Summary
Emizentech consistently delivers quality work on time. They're collaborative and very receptive to feedback. In addition to their responsive communication skills, the team's flexibility is one of their key strengths. Overall, it's been a productive engagement.

Amit was fantastic in technical queries and resolved them on timelly manner
What is it about the company that you appreciate the most?
Quality and communication
What was it about the company that you didn't like which they should do better?
3D model designers
Vivek Khatri
, Magento 1.x an 2.x Developer at Toptal
Posted on Jul 12, 2017
Good Magento Team
Review Summary
This is by far the most professional developer I have ever worked with. Understood the required work immediately, finished the job much quicker than i expected, made very clean design and also the coding is perfect. I really recommend this freelancer to all of you. Will hire again for next project for sure!
Sherry Cheng
, Manager at Newpire Ltd.
Posted on May 08, 2020
Best company to work with...
What was the project name that you have worked with Emizen Tech Pvt Ltd?
Todaycomponents