EZ Rankings
One stop solution for all digital marketing needs!
Visit website
EZ Rankings is an award-winning SEO company based in India with other branches based in West Chester, USA. Our goal is to keep you ahead of the competition by offering simple, customized yet effective solutions. We truly understand the importance of creating a unique website that reflects the soul of your business to developing it & promoting it correctly in order to tab the right audience at the right time.
Certifications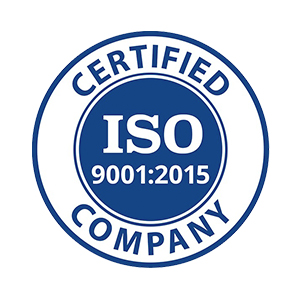 India
A-74, 2nd Floor, Sector-2
,
Noida
,
Uttar Pradesh
201301
+91-956-0133711
United States
7201 Frankford Ave #974
,
Philadelphia
,
Pennsylvania
19380
8557630320
Canada
1771 Robson Street - 1203
,
Vancouver
,
British Columbia
VCG 1C9
6393843734
Focus Areas
Service Focus
Digital Marketing
Web Development
Web Designing (UI/UX)
Mobile App Development
App Designing (UI/UX)
EZ Rankings Executive Interview
Visit Profile
Kindly share your feedback on how GoodFirms has been doing so far in increasing your visibility among potential clients.
We at EZ Rankings has happy with what GoodFirms has done to increase visibility among potential clients. We are working towards enhancing our profile in GoodFirms, so that we can achieve better ranking and increase our client base.
Please introduce your company and give a brief about your role within the company?
EZ Rankings is a familiar name in Digital Marketing. With over a decade in Digital Marketing, we have been successful in creating a name for ourselves because of our fair business practices - be it for our clients or for our teams. We have been known for our High-Quality Work Standards, Business Ethics & Superior Quality Customer Services.

My role at EZ Rankings is Primarily around Agency Alliances & assist Sales team in their day to day challenges. I also act as a Mentor for people in my team.
Mention the objectives or the parameters critical in determining the Digital Marketing Strategy for a client.
First & Foremost, it's crucial to understand the client's objective & target market. Digital Marketing has many layers to it & each layer contributes in its ways. Some Clients are only looking for rankings, so SEO is what will suit them. While for some, it could be traffic, recognitions so SMO / PPC can play a vital role here.

So, yes, the objective is significant. There are also a few other parameters that play a vital role in determining the right service for the client. It could be Budget, the time they are ready to invest in this program.
How does your company differentiate itself from the competition?
We take pride in our Customer Service. From Managing Director to an executive, we are all readily available for prompt communication & commitment towards getting results.
What industries do you generally cater to? Are your customers repetitive?
If yes, what ratio of clients has been repetitive to you? We offer our services across industries & markets. In the last 10 years of business, we have 93% of the retention rate.
Please share some of the services that you offer for which clients approach you the most for?
70% of clients come to us for SEO; 20 % of clients come to us for Mobile Applications/ Web Applications while the remaining 10% of clients are for ORM, SMO, PPC & Guest Posting Services.
What do you find to be some of the most key factors for running a successful agency in the field of Digital Marketing?
Consistency, Commitment & Customer Service are our secrets of success!
What are the key factors that you consider before deciding the cost of a project?
Number of services opted by a client, number of products that client wants to target, how competitive industry are we talking about & last but not the least, how soon the results are expected.
What kind of payment structure do you follow to bill your clients?
We charge 100% advance payments for SEO, SMO, ORM Projects. For D&D, anything below $1500 is 100% upfront. Still, anything above $1500 is 30% at the time of Sign up, 30% once we achieve 2nd milestone & 40% at the time of delivery.
What is the price range (min and max) of the projects that you catered to in 2019?
Minimum $350 a month & maximum $59000 per project.
Name a couple of activities that you think provide the best ROI in terms of benefit/impact when it comes to different areas of Digital Marketing.
Design & Development is the most important aspect because UI & UX plan an integral role in ensuring conversions. So, never ever save money by opting for templates because the website is the soul of the business. SEO is second from the aspect of positive ROI & third is SMO because effective Branding helps you convert those customers.
EZ Rankings Clients & Portfolios
EZ Rankings Reviews
All Services
Digital Marketing
Web Development
Relevance
Most Recent
Rating: high to low
Rating: low to high
Write a Review
Excellent SEO Company
Review Summary
First and foremost, EZ Rankings is a great company to employ and they have gone over and above all expectations. If you're looking for a UK SEO solution, then trust me EZ Rankings are superb. I am the Director of a UK start-up clothing company and I was so impressed with EZ Rankings that I felt the need to give an excellent review, which I don't do lightly I might add. EZ Rankings have helped my business to achieve astonishing results in our SEO strategy bid, I can't fault them at all. With most UK start-ups it's hard to gain traffic with limited revenue so like me you might want to outsource to an India based company to help with costs so I initially googled 'SEO India' and came across EZ rankings. There are lots of companies around offering the same thing and I have been let down in the past, however EZ Rankings came across confident and professional so I decided to give them a try. Our relationship went from strength to strength and they proved their ability and have exceeded my expectations, I consistently saw a growth in my business SEO from month to month and they are still working hard to rank me for page one across all keywords.
What is it about the company that you appreciate the most?
The professionalism and outcome
What was it about the company that you didn't like which they should do better?
Can't see anything as yet, but I will update if they fault on anything.
Amu letin
, Analyst at Amuletin
Posted on Jul 28, 2017
Great Support Even After Project Delivery
Review Summary
In a very short span of time we have been provided the best website and a lot of traffic for our site so that we can create a strong base in internet market through EZ Rankings, also providing support even after project delivery.
Reuben Singh
, Owner at Telemarketing BPO Leads
Posted on May 05, 2020
Amazing job done by EZ rankings..
What was the project name that you have worked with EZ Rankings?
Telemarketing BPO Leads