Fluper Ltd.
Top Mobile App Design and Development Company USA
Visit website
Commenced in the year 2013, Fluper has acquired a position of leading App Development Company internationally. Being certified by IBM, NASSCOM, NSIC, & MSME, it has become the first choice for entrepreneurs. Our association with several brands, such as Talabat, Tubi TV, ADCB, Binghatti, Tawasal, Dubizzle, Ahlam.net, Kaiian, Labayh, Careem SOUQ, Grab, BBC, Oracle, and more makes a trustworthy app development partner. Talking about the achievements, we have been awarded as the Best Startup of the Year 2023 by Innovate India and Ranked #1 Mobile App Developers by AppFutura, Clutch, and GoodFirms in UAE, KSA, UK & USA.
Why Choose Us?
We have a vast experience in providing services with apparently boundless possibilities across a variety of Android devices and its all versions. the organization has added multiple feathers to its cap. The enterprise is known for its outstanding solutions as it gives its attention to cutting-edge technologies like AR/VR, Artificial Intelligence, Blockchain, IoT, and more, to serve the clients in the best possible way.
After delivering 375+ Projects successfully with 97% client retention rate, it is expanding its wings towards more. With a pledge to allow businesses to grow, the team of 375+ Google certified developers is burning the candles at both ends. What makes them standout is their tactics to deal with the challenges, they have learned in their 15+ years of industry experience.
From the development of a bug-free and advanced mobile app to strategizing your marketing implementations, Fluper is actually a one-stop destination for you.
Vision
With a vision to offer customized and optimized code, in order to offer to interactive and result-driven mobile applications so that you can grow your business all over the world.
Mission
Want to become a leading mobile app development company by offering unique solution to our clients without compromising with the quality of the projects.
Major Industry Verticals
Taxi
Tour & Travel
Shopping
Social Networking
On-Demand Services
Food Delivery
Health & Fitness
Virtual Reality
Education
News Magazine
Media
Events
Pick & Delivery
Real Estate
ERP & CRM
Gaming
Automotive
Internet of Things
Our Specialization
Android App Development
iOS app development
Cross-platform app development
Ionic app development
Xamarin Application Development
UI/UX designing
Web designing
Benefits We Offer
Fixed Priced Cost-Effective SLAs
Extreme Quality Guarantee Certificate
Zero-Dollars Charge Guaranteed
Transparent Fixed Charges
Quickest Delivery of App Guaranteed
Google & Apple Certified App Development Company
Milestone Wise Quality Delivery Charges
Zero Cost Maintenance Guaranteed 2.5 Years
150+ Startups 50+ SMEs 20+ Enterprises App Delivered Till Now
Dedicated App Development Team Guarantee
Real-Time Tracking and Updates
Complete Source Code Copyrights and IPR
Agile Scrum Development Architecture
Legalized NDAs and Contracts with Complete Control
"100+ 10"% Money Back Guarantee
Zero Cost 9 Months App Marketing and Optimization Support
7 Days Instant Money Back Guaranteed
60 Days App Development Challenge
Real-Time 24x7 Tracking and Support
Portfolio
Careem
Grab
Binghatti
Talabat
Tubi TV
ADCB
Tawasal
Dubizzle
Ahlam.net
Kaiian
Labayh
Have an idea? Want to build your own app? Get in touch with us NOW
Certifications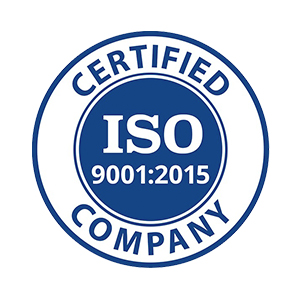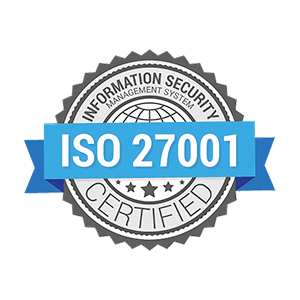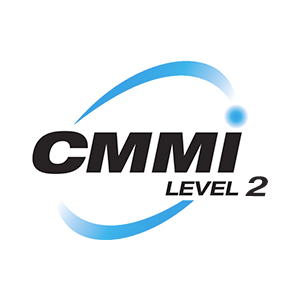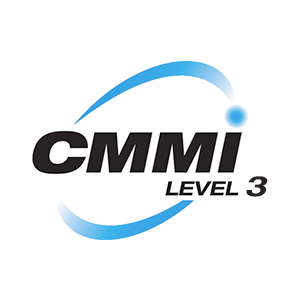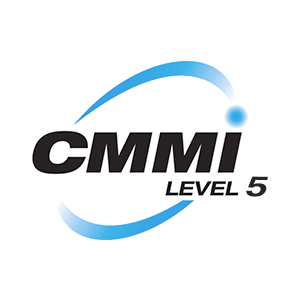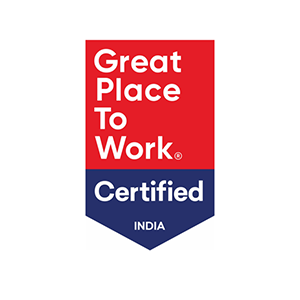 UAE
104 Yes Business Tower, Al Barsha 1 Dubai
,
Dubai
,
Dubai
00000
+971-54-700-4175
United States
Laneoffice Suite Sarasota florida US.
,
Sarasota
,
Florida
FL 34249
+19177322131
India
C-142, Sector 63, Noida
,
Noida
,
Uttar Pradesh
201301
+919599551432
Australia
Level 23, Collins Square Tower Five, 727 Collins Street Postcode VIC 3008 Melbourne Oceania Australia
,
Melbourne
,
Victoria
3008
+61291919752
Focus Areas
Service Focus
Mobile App Development
Web Development
Web Designing (UI/UX)
Maintenance & Support
E-commerce Development
Client Focus
Small Business
Large Business
Medium Business
Fluper Ltd. Executive Interview
Anshul Sharma
CEO & Business Head
Visit Profile
Please introduce your company and give a brief about your role within the company
A NASSCOM accredited & ISO 9001: 2013 certified mobile app developers, Fluper is one of the top web and mobile app development companies which provides end-to-end web and mobile app development solutions across all verticals. We dedicate mobile apps by rendering amazing and seamless designs, instant response and faster access in order to drive the clients' business through mobile apps.
With the ultimate motive of improvising efficiency, functionality, quality and interface, we practice optimum innovation and agile app development to deliver solid product.

What was the idea behind starting this organization?
The story began in the year 2013, when we started as an Online Technical Forum named Fluper Tech Forum where we were catering to connect the innovative minds together and making everyone aware about the various technological launches taking place internationally but we were still away from India. All the technical weaknesses of Indian IT industries were put into foreground in order to make it more prominent.

With the immense success from Fluper Tech Forum, we established Fluper Technologies as a business venture in the year 2014 as a Technically Fledged Creative Company.
In 2015, with consistent advancement, we directed towards the implementation of creative ideas to transform an unvarying procedure. Gradually we underwent web design and development while resisting number of challenges.
By setting a milestone in IT arena, Fluper technologies as a web design and development company transformed into Fluper Limited with further expansion of our services. After entering into the domain of mobile app designs and development, we have changed with the pace of time as well as innovation.

What is your company's business model–in house team or third party vendors/ outsourcing?
We have an in-house team. We have a team of skilled and experienced mobile app developers, technology enthusiasts, business analysts, quality analysts and creative designers who are focused on delivering awesome and realistic products to our potential clients. We have allocated project coordinators to monitor each phase of the project in order to streamline the entire mobile app journey.
How is your business model beneficial from a value addition perspective to the clients compared to other companies' models?
Our performance keeps on spinning around client-centric development where we tailor our mobile solutions according to the client's requirements. We believe in delivering solutions of utmost quality through agile development with the help of dedicated development team with excellent support to ensure the final product does not get diverted from the clients' expectation. We are always prepared for extreme conditions by safeguarding & maintaining the confidentiality in a best possible manner with the help of data backups. From taking care of data protection to quality deliverance with the best industry competitive price, we believe in establishing long term relationship by providing 1.5 years of free technical support and maintenance, 6 months of app marketing and promotion and many more. We outline our team allocation project-wise & deliver daily updates to our clients. We have stringent working architecture to provide maximum satisfaction to our valuable clients.
What industries do you generally cater to? Are your customers repetitive? If yes, what ratio of clients has been repetitive to you?
Industry is no bar for us. We are open to new ventures by taking projects from different verticals. We conduct comprehensive research to make our venture a reality and cater our clients in a best possible way. Yes, our client repeat rate is up to 40%.
Mention the objectives or the parameters critical in determining the time frame of developing a mobile app.
We do not believe in giving any time-frame abruptly. There are various components which are necessary to be taken into consideration while setting a particular time frame. We evaluate all the components from platform, features and functionalities, third-party integration and scope of the project. Keeping in mind the scalability, all the associated risk factors are identified. We conduct interaction of our experienced team with our clients so that a time-frame can be determined.
How much effort in terms of time goes into developing the front end and back end of a mobile app?
Although back-end and front-end run simultaneously, effort in terms of time is considered which further depends upon the complexities, features and functionalities.
What are the key parameters to be considered before selecting the right platform for a mobile application?
As far as right platform for a mobile application is concerned, it keeps on spinning around the features, functionalities and complexities involved in the mobile app development. On entirety, it depends on the country targeted, target audience and budget allocation by the company. The most important factor is that we cannot afford to overlook the outlook by our clients.
Which platform do you suggest your clients to begin with when they approach you with an idea (Android or iOS) and why?
Android and iOS have both advantages and disadvantages. We do not put any abrupt opinion. It all depends on the business idea of our clients. We conduct a research in order to elucidate between the platforms and come to an intersection of client's opinion and our research.
Android or iOS, Native or Hybrid — which platform is best to use to build your app? What are your recommendations?
Although we cater to native app development as well as hybrid app development, native app development derives utmost satisfaction not only to our mobile app developers but our clients as well.
What are the key factors that you consider before deciding the cost of a mobile application?
Cost of a mobile app development relies on scope, features and functionalities of a mobile app. Apart from that, it rotates around complexities, efforts, selection between native versus hybrid, architecture, APIs, screen orientation, app security, regular updates, post maintenance etc. Another factor is the app idea of the client and their criteria to get the mobile app developed. This attitude and the aforesaid components with the help of comprehensive research help us to determine the cost to mobile app development.
What kind of payment structure do you follow to bill your clients? Is it Pay per Feature, Fixed Cost, Pay per Milestone (could be in phases, months, versions etc.)
We adhere to our effort estimation as per the features. Followed by detailed discussion with our clients, we try to land up at fixed cost. Although the payment is accepted as per the milestone, it is a factor which is entirely dependent upon the client. So, our preference lies on fixed cost.
Do you take in projects which meet your basic budget requirement? If yes, what is the minimum requirement? If no, on what minimum budget you have worked for?
We are more likely to accept projects above $2500. But we also cater to start-ups with MVP and low budget services. We believe in remarkable occurrences, so we have not yet marked strict lower and upper limit to meet our basic budget requirement. We do not mind in taking up projects from different verticals in order to grab the opportunity to work on the latest technologies in a distinguishable manner.
What is the price range (min and max) of the projects that you catered to in 2016?
Our price range varies from $4000 to $25000
Which business model do you suggest to your clients enabling them to generate revenue from mobile applications? Why?
It is entirely dependent on the client's business idea. Although we even outline monetisation strategy for our clients in order to generate maximum revenue, we suggest in-app purchase that has been reckoned with the help of comprehensive market research.
Fluper Ltd. Clients & Portfolios
Key Clients
Talabat
Tubi Tv
ADCB
Binghatti
Tawasal
Dubizzle
Ahlam
Kaiian
Labayh
Careem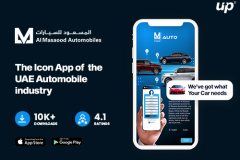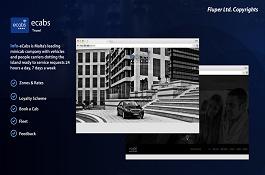 Fluper Ltd. Reviews
All Services
Mobile App Development
IoT Development
E-commerce Development
Relevance
Most Recent
Rating: high to low
Rating: low to high
Write a Review
Dorothy Jackson
, Head Of Marketing at Droppath
Posted on Apr 18, 2022
Fluper is a master of innovative app development solutions. Doing such a great work.
Review Summary
Fluper is nearly 7 years old but has got decades of experience in serving the corresponding client projects. The project we wanted to execute reflected a unique app and a unique concept. So, it was quite challenging for us to determine a start-up plan for the same. But, after communicating with Fluper's talented app developers we realized that it was not as complicated as it seemed to be.

Moreover, they explained the app development process step-by-step to raise our knowledge about an ideal investment plan that we needed to implement. They also suggested post-app launch marketing techniques that were going to enhance our business presence on various online sources. Overall, it was a new and different experience working with Fluper on our project.

Describe your project in brief
We wanted to build a fast and convenient route planner app for various segments of customers. We were targeting goods delivery service providers and riders who sometimes face problems tracking a particular order. The maps are not clear and indicate wrong locations at times. Fluper provided us with various types of app development assistance to create such an innovative app. Moreover, they offered after-sales maintenance and support for our business to grow effectively.
What is it about the company that you appreciate the most?
Developers and designers working at Fluper stay updated on the latest technologies and user trends associated with any type of app. They've got the e
What was it about the company that you didn't like which they should do better?
Fluper must take some more time to conduct their testing and debugging phase so that there's no chance of post-app launch error. Though our project wa
Ayize Jonse
, Deputy CEO at at Carriage Qatar
Posted on Apr 11, 2022
The company provided us with a variety of services during our app development journey
Review Summary
We wanted the developers to follow a unique approach for the timely submission of the project because we were doing pre-launch marketing for our app. In fact, that's why we decided to build a cross-platform app for our audience. We wanted to target a wider audience and we were not focusing on a particular OS or device. It was quite a challenge because most mobile app companies choose the same business model and the competition usually remains high.

But the customers can change their side anytime getting better offers on other mobile apps. That's where we needed to shoot our opportunity and fluper surely helped us out to do so. They also gave us a few suggestions regarding innovative offers for modern customers. It was great working with fluper

What was the project name that you have worked with Fluper Ltd.?
App development for food delivery.
Describe your project in brief
We approached Fluper to build a compelling food ordering and delivery app to target people living in the middle eastern region. The company provided us with a variety of services during our app development journey. From free business analysis to after-launch maintenance, Fluper delivered unmatched support for our project and is still in touch with our marketing team to know the status of our mobile app performance. Besides, Fluper employs a team of well-accomplished professionals having years of experience and knowledge in building cross-platform apps just like our Carriage Qatar.
What is it about the company that you appreciate the most?
Fluper often focuses on bringing innovation to its app-building strategy. They don't follow the same strategy again and again and are adaptable to the
What was it about the company that you didn't like which they should do better?
We found no fault in the company's services and work quality so far!
Alena Ella
, Sales And Marketing Head at at Pearson
Posted on Dec 10, 2020
Strategic and goal-oriented app development company
Review Summary
Hi, I am Alena Ella, Sales and Marketing Head at Pearson. I am glad that I am able to share my experience with the world here. I have recently got my project delivered by Fluper and I have loved every ounce of it. The project meets my expectations and needless to say, this company patiently incorporated all my requirements and made sure that I turn out to be one of their happy clients.
What is it about the company that you appreciate the most?
Their patience and professionalism made me fall in love with their services. I am totally satisfied with the final output and I will definitely recommend this company to all.
What was it about the company that you didn't like which they should do better?
In my opinion there is nothing much to improve on but for future growth and success the company can consider making some changes.
Steffan Diego
, Marketing Specialist at at Freeletics
Posted on Oct 14, 2020
They lead to the betterment of adoption rate and feedback of the app
Review Summary
Fluper has the skills to do the job we need, and it builds confidence in the ability to deliver quality work repeatedly. It was quite easy to interact with, iterate, and provide technical input and solutions to the developers. Overall, the experience was good.
What is it about the company that you appreciate the most?
Finding a quality business like Fluper is very difficult. The most remarkable thing is that they quickly managed to start work. They were working on some other project, so they restored it and delivered it so they could support us. We emphasized that it was crucial for us.
What was it about the company that you didn't like which they should do better?
Not in this case. They did an amazing job. They responded to our calls quickly and formed a team of people with expertise in the field within a couple of weeks. It was also incredible how devoted they were to trying to support us.
Amelia Ethan
, Sales Executive at at Verizon
Posted on Aug 05, 2020
They deliver exceptional solution to our project, I will recommend them
Review Summary
With a really short processing time, Fluper did a really good job. I will certainly work with them again. Their solid execution of company review and execution of sprints was most remarkable. They have built a friendship with our company for a lifetime.
What is it about the company that you appreciate the most?
The best thing Fluper has had was its stability, scalability, and efficient pricing. The team was able to expand and shrink as needed, both under a professional project manager's direction and stay competitively priced in a global market.
What was it about the company that you didn't like which they should do better?
There are no apparent issues I have had at Fluper in my experience. All is flawless and while I'm confident the business will improve anyway, I can't determine whether my own experience could be improved. I will continue to partner with them on my new project, and they will be the first organization I will be searching for on my future ventures.
Maria smith
, Sales Marketing Manager at dubizzle
Posted on Jul 08, 2020
100% Satisfied with the COMPANY! Highly Recommend
Review Summary
We got in touch with Fluper for designing an app for Dubizzle. I must say that choosing Fluper was indeed a great decision. The organization assisted in taking our business to next level. Their expertise and skills in the respective are commendable.
What is it about the company that you appreciate the most?
Company's versatility is the prominent feature of this brand. The team here has supreme knowledge and was prompt in answering our queries.
What was it about the company that you didn't like which they should do better?
I don't think they need any sort of improvement. The company is doing great and I had a wonderful experience while working with them.
Sneha Singh
, Assistant Sales Manager at Trolley.ae
Posted on Jan 16, 2020
#1 Mobile App Development Partner! I am 100% Satisfied
Review Summary
My experience with the team of Fluper is amazing. I got in touch with the team and from day one, I was sure that they are going to deliver me the perfect solutions. It was great working with them. Moreover, I am going to hire them for my next project as well.
What is it about the company that you appreciate the most?
The thing that I liked most about the company was their dedication and passion towards their work. Also, from the beginning till the end the team worked in my project by putting its heart and soul.
What was it about the company that you didn't like which they should do better?
I don't think they need any improvement. I am fortunate to get in touch with a team like Fluper. I would like thanks them for their support.
SCOTT BEER
, President and Baker at Come Get Your Cookies
Posted on Dec 20, 2019
ripped off!
Review Summary
It took almost a year to get my simple door to door app built and released. It is NOTHING like I specified,. they ask to accept "Milestones" but that doesn't show the operating product. they have received MANY e-mails requesting contact. I have e-mailed everyone from the sales person in the project I was working on to HR to inquiry and even the CEO
Do NOT do business with this company. they say they'll refund 1105 of the money. they won't even reply to messages, or e-mail.
What is it about the company that you appreciate the most?
I do NOT like the company.
What was it about the company that you didn't like which they should do better?
They are NOT legitimate. They refuse to reply. They assured me I would be satisfied or a refund. They ignore every method of contact.
Abdulla Elyas
, Business Manager at AJIO.com
Posted on Dec 06, 2019
App Development for online shopping for men and women
Review Summary
I couldn't be more thankful to Fluper, because the app they built is now ranked as one of the best fashion ecommerce apps available in the market. I approached Fluper with nothing but an Idea of making Ajio a fashion oriented ecommerce app, and apparently they did one hell of a job in making one.
What is it about the company that you appreciate the most?
I must say that I was pretty intrigued with Fluper's infrastructure when I first went there. Infrastructure is one of those things on which I often judge a company, and Fluper got my vote in that aspect in no time. Other than that, its developers and managers are some of the most professional individuals I've ever come across in my life.
What was it about the company that you didn't like which they should do better?
Looking at the popularity of my app and considering my experience with Fluper, I have to say that there is no such thing exists in Fluper that needs to be improved. That's what I think.
Shayan Zadeh
, Founder at Zoosk Inc.
Posted on Dec 05, 2019
App Development for Zoosk (Dating App)
Review Summary
Based upon the services and the product I ended up with, I must say that Fluper has done a great job. From the initial stage of development to the deployment, they took care of everything.
What is it about the company that you appreciate the most?
When I went to Fluper, I only had an idea of making a dating app. To be honest, I was not clear whether things are going to work or not, but Fluper consulted me which made me more clear about my requirements and what I can expect from the end product.
What was it about the company that you didn't like which they should do better?
Depending upon the results I've got, I have to admit that there is nothing that I'd like Fluper to work on. You must be thinking why I am making such statements, my answer to that, try Fluper for once, you'll be amazed and that's for sure.
Anthony Tan
, Owner at Grab Taxi App
Posted on Dec 05, 2019
One-Stop Destination for App Development
Review Summary
We got in touch with Fluper to build an app for my taxi project. It was really tough to choose a perfect partner for my app; however, I found Fluper the best choice. From project coordinators to developers, everyone was so supportive. The team has even gave me a lot of feedback to improvise my idea. It was really great working with them. I would highly recommend Fluper to all the business owners out there.
What is it about the company that you appreciate the most?
I liked the way they have started the project and completed it within the deadlines. The passion and dedication they have shown was out-of-the-box. My special thanks goes to Ms. Akansha Pandey who were in touch with me from the beginning. I would love working with them in future as well.
What was it about the company that you didn't like which they should do better?
I don't think, they need any improvement. The team is doing great work and is quite passionate about it do.
Daniil Shuleyko
, Project Manager at ZipRealty
Posted on Dec 04, 2019
Full-stack mobile and web App Development Company
Review Summary
Fluper is incredibly humble in their approach and their customer relationship skills are excellent. Their swiftness and efficiency in delivering our desired product as discussed impressed us.
What is it about the company that you appreciate the most?
Their expertise and knowledge have been the best parts of working with Fluper.
What was it about the company that you didn't like which they should do better?
It was very helpful to have somebody that we felt comfortable talking to and trusted.
Lewis Cotterell
, Technical Team Manager at Gaming Company
Posted on Nov 01, 2019
Skilled developer with intellectual knowledge and expertise
Review Summary
There was a healthy partnership working with Fluper. The team is friendly and accountable. They have delivered the project on time and budget. Their creativity was incredible. They always showed up a positive side coming up with solutions outside-of-the-box and so we really value their hard work.
What is it about the company that you appreciate the most?
My idea was really complex to execute but the team at Fluper has provided me the same thing that I've imagined.
What was it about the company that you didn't like which they should do better?
Not yet, I am truly satisfied with their work.
Oasge Kerman
, Founder at Damaris Inc.
Posted on Oct 31, 2019
talented designers and executers
Review Summary
I happened to work with the team of Fluper for one of our game development projects. The team consists of highly skilled developers and designers who assure you to submit your project on time and within budget. The Project was completed over on time with some explicit graphics and they delivered great customer response.

What is it about the company that you appreciate the most?
Their ability to create custom and complex app feature were impressive.
What was it about the company that you didn't like which they should do better?
I think they should improve their response time.
Javed Kalsekar
, Mobile App Business Consultant at Big Nerd Ranch
Posted on Oct 25, 2019
Cross-platform agriculture app development.
Review Summary
The enthusiasm of the team was worth hiring the company. They had a great team that had a great coding structure. project leader paid high attention to what we asked and he was always communicating and responsive.
What is it about the company that you appreciate the most?
All Good
What was it about the company that you didn't like which they should do better?
Nothing