FOONKIE MONKEY
We create Secure Apps for Healthcare and Fintech
Visit website
We have created more than 200 Apps and more than 100 custom software solutions in more than 13 countries worldwide for prestigious international companies in Europe, the United States, Canada, Australia, and Latin America. We focused on creating innovatively and cost-efficient Apps, custom software solutions, cloud solutions, UI and UX designs, and IT consultancy services involving last generation technologies like Blockchain, Artificial intelligence, Cloud computing, and Hybrid and Native Mobile Apps. Our main sectors are Banking, Fintech, Healthcare, and Pharma.
We create and maintain innovative, beautiful, secure, and brilliant digital products for our worldwide partners.
As an award winner of several worldwide technology and innovation festivals, like Cannes Silver Mobile, Cannes Bronze direct, One show interactive, NY Festival, UN award UNDPI honorable mention, The Cup Gold FIAP awards, Clio Bronze Mobile, El Sol advertising Fest, London International Awards, App Circus Colombia and El Dorado Gold/Direct/Mobile. We are one of the most awarded App development and custom software development companies of Latin America and the Caribbean.
Colombia
calle 106 N 54 15 of 307-308
,
Bogota
,
Bogota
110010
+571 2220373
United States
990 Biscayne Blvd #501
,
Miami
,
Florida
33132
+1 786 405 8253
United Kingdom
Harpenden Hall, Southdown Rd, AL5
,
Saint Albans
,
Herefordshire
AL5
+44 7904 2047797
Focus Areas
Service Focus
Mobile App Development
Software Development
AR & VR Development
FOONKIE MONKEY Executive Interview
Visit Profile
Please introduce your company and give a brief about your role within the company?
Foonkie Monkey is a pioneering Colombian company specializing in the development of mobile applications, custom software development, Augmented Reality, and Blockchain development.

We have been developing mobile applications for over 8 years and custom software development for over 11 years.

Foonkie Monkey has won recognition and awards for creativity, innovation, and technology worldwide; including Gold at "Cannes Lions", London International Awards, App Circus, Honorable Mention by the UN and One Show international, among many others!

My mission is to help our clients and those who want to be our clients, to discover and plan economic and technical viability to develop those projects and get to marvelous products, based on the main objectives and highest technological performance.
What was the idea behind starting this organization?
We always wanted to create an environment where creativity and quality talks by itself, where all ideas should be into consideration and where all of the members felt like own. Creating great IT products and offering high skilled professionals to the world was one of our greatest desires to help highlight Colombia, our country into the IT environment.
What are your company's business model–in house team or third party vendors/ outsourcing?
All of our members are in house contracted; in fact, we offer Nearshore and Offshore services to companies in the USA, Europe, Middle East, etc. with great results.
How is your business model beneficial from a value addition perspective to the clients compared to other companies' models?
a. One of our aggregated is that when one of the members are working with third party companies, he/she is not alone we backup when help is needed. Nobody at Foonkie Monkey is alone; it doesn't matter if it is an outsource service.
b. We offer a Shared Responsibility Policy when we start any new project development, where basically if objectives are not accomplished into the estimated time (we include a discovery stage at the beginning of any project if we consider as necessary) then we decrease our rate in a 50% until all is done. That's our way to say that we do not offer outputs but outcomes instead.

c. We share and incentive the same Corporative culture as in the USA and Europe, to

present a collaborator to any client as responsive as possible.

There are some other features to consider; please visit us to get to know us a little better.
What industries do you generally cater to? Are your customers repetitive? If yes, what ratio of clients has been repetitive to you?
We have been working in many industries, but the biggest amount of clients comes from Banking, Financial, and Health Sectors. Yes, our customers are repetitive. In fact, we try to strength every time our relations with our clients giving them great ideas to let them know that beyond a provider, we are a strategic ally as clients are for us.
Mention the objectives or the parameters critical in determining the time frame of developing a mobile app.
Let's start with the discovery stage. A detailed and methodological discovery stage warrantee a fine time frame and scope definition, so during the development there will be no gray or different point of views related with the desired product in between the client and us.

Now, regarding the art design (UX/UI), it is very important to catch the sense of the client, and then a few feedbacks will come. Using the right tools is one of the keys, not only to present the navigation, look, and feel to the client, but to release a well- explained prototype (inVision) and an easy way to export-import all graphical resources to the developer(s) (Zeplin).

Jumping into Programming, the selection of the right development tools is vital, depending on the product needs a native, cross-platform or Hybrid app must be into consideration, maybe this is the most important item to create a great product in a real decent amount of time. Finally, QA methodology will help you get into a tested product taking advantage of Automation testing, combined with manual testing.
How much effort in terms of time goes into developing the front end and back end of a mobile app?
This is a really hard question to answer (at least that's what I say to clients before I get or build the scope), but in our experience, an application that involves a Backend development takes no less than 4 months.
What are the key parameters to be considered before selecting the right platform for a mobile application?
1. Analyze the design. If the app shares the same design for iOS and Android it can be done in Hybrid technology (React Native, Xamarin forms, etc.) if not, cross-platform technologies or native must be in consideration

2. External frameworks. Must have the support for the desired platform

3. Maintenance and evolution, of the platform and the product. You don't want to develop in a platform that doesn't have a good backup and no future, and if maintenance resources are too limited Native is the less attractive.
Which platform do you suggest your clients to begin with when they approach you with an idea (Android or iOS) and why?
It depends on the objectives of the product and the profile of the client. If a big company wants an app to maintain for at least three years, Native is always a good choice or cross-platform as well (I like Xamarin), if not hybrid can give enough to show your MVP and prove it, BTW Flutter is something we have been discovering this glad surprises.
Android or iOS, Native or Hybrid — which platform is best to use to build your app? What are your recommendations?
There are some very nice options and, here comes subjective preferences and languages. From my point of view, iOS and Android are necessary, in terms of getting as many users as you can. There is an intermediate in between Native and Hybrid, which is called Cross-platform it takes the best from both sides: unite a Programming language for both iOS and Android, share logic and personalize UI, We have been working with Xamarin, React native and having glad early experiences with Flutter on the Cross-platform and Hybrid side. Native is always the safest to develop, you are always feeling backed up by all the platform backgrounds, but maintenance is a little more expensive.

My recommendation is to review the scope and functionalities, of the desired product, check if you want to have a really beautiful UI with quite personalized animations and want to count with the most established and documented platform, and count with good resources, I recommend Native. If you want to get quick with the same look and feel for iOS and Android, and a decent functionality I recommend Hybrid. If you want to have a great look and feel, the option to unify iOS and Android in the same IDE and share business logic, and develop and maintain easily, then Cross-platform is the way to go.
What are the key factors that you consider before deciding the cost of a mobile application?
1. Is it going to be only for Smartphones or includes tablets? Is it going to be for iOS and Android?

2. Does the development include any discovery stage and product design (Includes UX / UI)

3. Proposed design and amount of screens. This is a clue to determine if for iOS and Android the look and feel are going to be shared, and how hard the animations are going to be implemented. This way you might know if you can go Cross-platform (middle cost – one developer), Hybrid (Cheapest – one developer) or Native (the more expensive – usually a developer per platform)

4. What about the backend. I think more than the app development this is the main factor to determine the cost of the development.
5. QA and testing. Determining a good methodology to ensure the Quality will save costs.
What kind of payment structure do you follow to bill your clients? Is it Pay per Feature, Fixed Cost, Pay per Milestone (could be in phases, months, versions etc.)
We always propose a milestone based methodology, that way we reduce risks in relation with clients expectations and we keep a save cash flow. In the case of an outsource model, monthly payments are what we use to have.
Do you take in projects which meet your basic budget requirement? If yes, what is the minimum requirement? If no, on what minimum budget you have worked for?
Yes. One thing we like to have is serious clients, and clients that take their projects seriously, one of the indicators to get to know if a project goes serious is the budget. So Basically having in mind development rates here in Colombia, a project that includes a backend solution, goes for no less than 3 months (the simplest ones) and a budget of no less than 20 K USD
What is the price range (min and max) of the projects that you catered to in 2018?
20 – 200K USD.
Which business model do you suggest to your clients enabling them to generate revenue from mobile applications? Why?
It depends on the idea or focus. I like to create Digital tools that generate offer/demand (Market generator) and in the middle create revenue for the platform. That way all is win-win relations.
FOONKIE MONKEY Clients & Portfolios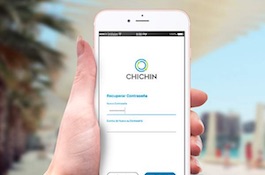 FOONKIE MONKEY Reviews
All Services
Mobile App Development
Software Development
Relevance
Most Recent
Rating: high to low
Rating: low to high
Write a Review
Javier Camilo Rodriguez Murcia
Posted on Jan 22, 2021
XML File converter
Review Summary
In this case we need to update java version for an existing software, since the moment that we raise the request the target days and deriverables were performed as planed.
Great performance and fair price
Review Summary
FOONKIE MONKEY has generated a positive customer experience, leading to a multi-project engagement. The team satisfies the requirements, remains receptive to feedback, and strives to understand internal objectives. They facilitate a smooth partnership and have reasonable prices.


What is it about the company that you appreciate the most?
They're a very responsive and responsible team. They have always been open to what we need, and they try to understand what we want. If they do something that we don't agree with, they're open to changing it. We're really happy with their service.
What was it about the company that you didn't like which they should do better?
Everything is so smooth when we work with them. We strongly recommend them.
Jose Alexander Perez Angarita
, Executive Director at Pintiket and T Theater Foundation
Posted on Nov 01, 2019
Excellent work
Review Summary
In Pintiket we are very satisfied with the work done with Foonkie Monkey. They have been very professional and the team assigned to the project has been committed to the objectives we set.
What was the project name that you have worked with FOONKIE MONKEY?
Excelente trabajo
What is it about the company that you appreciate the most?
Innovation and organization
Jackson Ferrer
, Director General at Tecnologica
Posted on May 01, 2018
High level of IT architectural environment and web and mobile development.
Review Summary
Foonkie Monkey has help us to improve a lot our services related to our web and mobile applications.

Personally I recommend them becouse they have a high level of maturity in IT architectural environment and their warm treat with their clients.
What is it about the company that you appreciate the most?
The IT Architecture knowledge
What was it about the company that you didn't like which they should do better?
Q&A
Company Response

FOONKIE MONKEY
It's our pleasure to keep great relations with our customers not only professionally but personally as well, we like to be considered as a friend because we consider as a personal friend a person or company who trust in our work his time and money. For sure we will keep on improving all aspects to generate every day a unique confidence in Foonkie Monkey, thanks for the feedback !!!
Posted on May 01, 2018
Carlos Mario Marn Arroyave
, LVPS Colombia Operations & IT Head at Mastercard
Posted on Apr 26, 2018
Great company to work with
Review Summary
Foonkie Monkey was a great partner, agile and with a strong quality results to the application developed for our company.
What is it about the company that you appreciate the most?
Agile, fast replies to last minute requirements
What was it about the company that you didn't like which they should do better?
NA
Company Response

FOONKIE MONKEY
Always is great to read the good feelings reflected in these messages, all of this just push us forward to have happier clients and greater results !! thanks a lot Carlos
Posted on Apr 26, 2018
Daniel Acosta
, Vice President - Head of Processing Services - Latin America and the Caribbean at Mastercard
Posted on Apr 24, 2018
Our experience with Foonkie Monkey
Review Summary
Excellent company. will recommend it to anyone interested in doing business with a serious and professional company that delivers on its promise.
Company Response

FOONKIE MONKEY
In Foonkie Monkey we always feel grateful of walking a path side by side with our clients, and get to the finish line with great results, but most important getting there with new and Valuable friends.
Posted on Apr 24, 2018
Resources