Greenice
Your tech partner in complex solutions development
Visit website
Greenice is a full-stack web development agency with profound expertise in building custom solutions of any level of complexity.
Greenice was founded in 2007 as a web development company specializing in the creation of custom applications and websites.
If you need to optimize and automate your company business processes to leverage your sales and effectiveness to the next level, we are here to help. We develop applications that allow automating specific routine tasks while being an integral part of the back-end system.
We have successfully delivered 200+ projects in industries like Healthcare, eCommerce, Education, Field Services, Human Resources Management, and Real Estate.
Our expertise includes building from scratch and improvement of such solutions like CRM, ERP, EHR, HRMS, FSM, LMS, SaaS, Marketplaces, among others.
We take projects from "0" to launch and further maintenance and work both with startups and Enterprises from all over the globe. Our clients are based in the USA, the UK, Singapore, New Zealand, Australia, and Europe.
Our values are:
We are a single organism taking care of each other daily. We have specialists in PHP (Laravel, Yii), React, ReactNative, AWS, databases, cybersecurity, and Machine Learning.
We support our clients on each step of the project: Business Analysis, Project Management, Front-end and Back-end development, and QA testing.
We cherish partnership with all our clients from all over the world, from small startups to Inc.500 companies. We are proud of being a long-term partner of such global companies and leaders in their niches as Arcbazar, Atlantic Coast Brands, and ExoticsRacing.
Certifications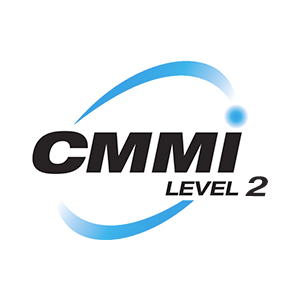 United States
100 Town Square Place, 6th floor
,
New Jersey
,
New Jersey
07310
+380 (44) 331-43-45
Ukraine
Starokyivska street 10G, Block B, Greenice
,
Kyiv
,
kyiv
04112
+380 (44) 331-43-45
Focus Areas
Service Focus
Web Development
Mobile App Development
Software Development
Client Focus
Medium Business
Small Business
Large Business
Greenice Executive Interview
Visit Profile
Kindly share your feedback on how GoodFirms has been doing so far in increasing your visibility among potential clients.
GoodFirms has been helpful to us in two very important ways:
1) We regularly receive qualified leads from GoodFirms.
2) You help us gain credibility thanks to the verified reviews that our clients leave on your platform.
Please introduce your company and give a brief about your role within the organization.
Greenice is a web development company that specializes in custom solutions. We build websites and marketplaces with complex functionality, as well as unique business automation solutions. I've founded and run this company together with my partner Sergii Opanasenko.
What is the story behind starting this company?
Before starting this company Sergey and I have been freelancers for a couple of years. In 2007 we decided to join forces and hire a team to work on bigger projects. Soon after that Greenice has become an Offshore Development Center for ACB, an American cosmetics company (In. 500). For this company, we've upgraded their web-based ERP system, developed 6 online stores, built a call center system, and an affiliate marketing software.

Later on, we also started working via Upwork (it was oDesk at the time), gradually building our reputation on the platform. At the moment we are a Top Rated agency with over $2 million in earnings and many satisfied customers.
What are your company's business model–in house team or third party vendors/ outsourcing?
We are a full-stack web development team that is 100% in-house.
How does your company differentiate itself from the competition?
Our biggest differentiators are deep technical expertise and domain knowledge. Our developers have a very strong knowledge of PHP\LA(N)MP and Laravel/Yii technologies. And we have an impressive portfolio of custom eCommerce, eLearning, and Healthcare solutions.
What industries do you generally cater to? Are your customers repetitive? If yes, what ratio of clients has been repetitive to you?
We have the most experience in:
eCommerce web development - marketplaces, review, and price comparison websites, job boards, etc.
Medical software development - medical CRM, EMR/EHR, Physical Therapy Software, medical HR solutions, Assisted Living Facility Systems, etc.
Educational application development - LMS, educational portals, Continuing education, eLearning apps.
Most of our clients have long-term projects that last for at least a year. We have a couple of clients who have been with us for more than 10 years.
Please share some of the services that you offer for which clients approach you the most for?
Here are our main services:
Custom website and web app development.
SaaS application development.
Custom CRM development.
Custom ERP development.
Web portal development.
Back-end development.
Laravel development.
What is your customer satisfaction rate according to you? What steps do you take to cater to your customer's needs and requirements?
We try to always maintain our customer satisfaction rate at 100%. We managed to keep it for over five years at Upwork.

If any issues arise we do all we can to resolve them as quickly as possible and make sure the client is happy. However, we try to avoid these situations by having clear communication, managing clients' expectations, and ensuring a smooth transition between stages (sales-planning-development-QA-support).
What kind of support system do you offer to your clients for catering to their queries and issues?
After the launch, clients get a 6-months warranty period during which we fix bugs for free if any occur. We can also make any changes and upgrades to the software on a paid basis. Custom development means that the system we build will be scalable and secure so that we will be able to add more features, types of users, payment gateways, etc. for the next phases of the project.
What kind of payment structure do you follow to bill your clients? Is it Pay per Feature, Fixed Cost, Pay per Milestone (could be in phases, months, versions etc.)
We bill on an hourly basis. We start by estimating the work in hours and arrive at a rough estimate, then work in an agile methodology and charge weekly. Our developers and PMs use Jira for project management and either Upwork or Clockodoo for time-tracking.
Do you take in projects which meet your basic budget requirement? If yes, what is the minimum requirement? If no, on what minimum budget you have worked for?
We take projects starting at $10,000.
What is the price range (min and max) of the projects that you catered to in 2020?
Last year our projects ranged from $20,000 to $50,000.
Where do you see your company in the next 10 years?
I hope we'll become a leading provider of custom solutions in our domains: marketplaces and eCommerce platforms, healthcare, and education.
Greenice Clients & Portfolios
Greenice Reviews
All Services
Mobile App Development
Relevance
Most Recent
Rating: high to low
Rating: low to high
Write a Review

Taylor Cerjan
, Partner and Co-Founder at at GO Staffing
Posted on Jul 14, 2020
Absolutely great company and team!
Review Summary
We love working with Greenice and their very professional team! We live and work in the US and although there is a time delay between us they always are available on our time and communicate very timely. Our project is amazing and functions exactly the way we had envisioned it would since the first day we started working with Greenice. Highly recommended.
What is it about the company that you appreciate the most?
Attention to detail, communication, price
Imdat As
, Founder at arcbazar.com, Inc
Posted on Oct 31, 2017
great work ethic!
Review Summary
It is a great company with very talented people working on engineering projects