Hestabit stands as a prominent leader in the realm of IT services, extending its expertise to clients worldwide. Armed with profound domain knowledge and a flair for innovative software solutions, our mission is clear: to provide unparalleled value to our customers. We're not just service providers; we're partners in your digital journey, dedicated to crafting solutions that redefine excellence. With a global reach and a commitment to innovation, Hestabit bridges the gap between ideas and reality, making technological aspirations a tangible achievement. Join us on a transformative journey, where every challenge is an opportunity, all under the visionary guidance of Hestabit.
Certifications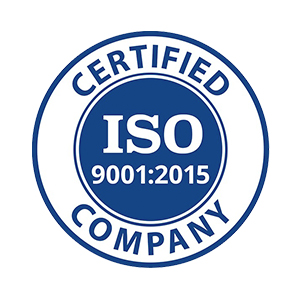 India
Level 6, Pentagon P-2, Magarpatta City, Hadapsar
,
Pune
,
Maharashtra
411028
Focus Areas
Service Focus
Mobile App Development
Web Development
App Designing (UI/UX)
Web Designing (UI/UX)
E-commerce Development
Client Focus
Small Business
Medium Business
Hestabit Executive Interview

Visit Profile
Please introduce your company and give a brief about your role within the company?
HestaBit Technologies is a globally managed IT services provider. With a client base in more than 50 countries, HestaBit strives to be among the fastest growing companies (with a growth of over 100% in 2017) in Web and Mobile Technologies. HestaBit has been the first choice for a lot of SMBs, Startups, and Enterprises for its solution-oriented approach, robust business analysis and the way the team combines business logic with technology.

Adding value to the client's business has been my continuous quest. I try to bridge the gap between theoretical processes and practical implementations with my technical and industrial experience, and it has been the core philosophy of Hestabit as well. I try to impart value, to both clients and my team.
What was the idea behind starting this organization?
Over the years, we have helped startup enthusiasts in attaining effectiveness and innovation. Being a consulting and IT services provider, we have supported them in riding the technological waves and inevitable transformations, especially within the sphere of mobile and web applications. We believe in providing insights that trigger learning. We believe in working alongside our clients to encourage collaboration. It's during the ideation phase where startups require expertise, to define their USP and chart out their overall plan. This is where Hestabit has been able to deliver and help people. This is what our philosophy of 'Building Ideas, Launching Products' is all about.
What are your company's business model–in house team or third party vendors/ outsourcing?
We follow the In-House team model. We have an eclectic team of experts (designers, developers, managers, QAs, etc.), who are assigned specific roles. So no matter how big or complex a project is it is efficiently handled.
How is your business model beneficial from a value addition perspective to the clients compared to other companies' models?
Our model is better suited for bigger projects and startups. If startups approach us to build a robust website and need a foolproof strategy to work with, we have the necessary experience and expertise to help them with that. Besides developing their product, we assist in analyzing their business and evaluating the idea behind their product.

We have a well-established workflow, and we can meet deadlines because of that. Clients just need to communicate with our project managers and go through the reports. If required, they can ask for some adjustments, and their job will be done. Unlike other models, clients don't face unnecessary stoppages or delays. If a developer is not productive, he or she is replaced with another, without interrupting the development process.
What industries do you generally cater to? Are your customers repetitive? If yes, what ratio of clients has been repetitive to you?
Over the years we have built Social Networks, Booking Systems/Vacation Rentals, Price Comparison Portals, Gamified CRMs, eCommerce Websites, Business Websites, and Personal Portfolios. So we have been incredibly diverse in building enterprising products.
Mention the objectives or the parameters critical in determining the time frame of developing a mobile app.
Every mobile app focuses on core functionality. For an enterprise level application, security is the focus area, and for a consumer-oriented app, the user experience is paramount. Whatever the motive is, it demands time and patience.

There are specific parameters that determine the time frame such as user interface and user experience, custom applications built, third-party integrations, business logic, and resource availability.
How much effort in terms of time goes into developing the front end and back end of a mobile app?
It depends on the complexity of the app, and one can't quantify time in this regard. For instance, a simple social networking app would ideally feature a login, a newsfeed, and a simple UI to interact with connections. A more complex app would have the functionality to share content externally, geo-localization, and integration with devices such as a camera or phonebook. The app can become even more complex by featuring multiple languages, photo and video editing options, filters, suggestions for new connections, etc.
What are the key parameters to be considered before selecting the right platform for a mobile application?
The most critical parameter is the target audience, their geographic and demographic positioning. The popularity of platforms varies from region to region.

Then comes the user behavior. For instance, Apple users are more likely to spend money on applications. Android users, on the other hand, tend to use free apps and are not willing to buy anything from the Google Play Store.

Apart from these, user expectations, supported devices, cost of development, and client's revenue goals, all are vital parameters.
Which platform do you suggest your clients to begin with when they approach you with an idea (Android or iOS) and why?
There is no clear cut answer to this. The choice of the platform depends on the client's audience, project timeline, desired app features, app maintenance budget, and revenue goal. Understanding the audience's geographic and demographic characteristics plays a key role in deciding the platform. The rest comes later.
Android or iOS, Native or Hybrid — which platform is best to use to build your app? What are your recommendations?
Again, it depends on the client's business objectives. On the one hand, Native apps have excellent UI (User Interface) and UX (User Experience) but require separate development for different platforms. On the other hand, Hybrid apps can be developed very quickly, as a single code base can be used for both Android an iOS. But Hybrid apps don't support necessary APIs and functionalities, and to access them, native modules have to be used. So there is no definitive answer to this. Generally, eCommerce apps are based on hybrid development, and utility apps that use a device's inbuilt features such as the camera are based on Native Development.
What are the key factors that you consider before deciding the cost of a mobile application?
We can't compromise on the quality of Minimum Viable Product (MVP). This is the bottom line for us. We work towards the 'V' in MVP, as without the viability, all that is left is the Minimum Product. So we expect a viable budget from our clients, which allows us to build a viable product.
What kind of payment structure do you follow to bill your clients? Is it Pay per Feature, Fixed Cost, Pay per Milestone (could be in phases, months, versions etc.)
We follow the popular pricing models like Man & Materials, Fixed-Price, and Milestone. As we work in an agile environment, we prefer Man & Material, model. This way we meet customers' flexible requirements, by dividing our work into sprints. The product is well-tested and brought to near-perfection because multiple iterations can be carried out easily.
Do you take in projects which meet your basic budget requirement? If yes, what is the minimum requirement? If no, on what minimum budget you have worked for?
Over the years, whatever project we have taken, whether it's building a product from scratch or fixing an application within 3 or 4 days, we have always met our basic budget requirements.
What is the price range (min and max) of the projects that you catered to in 2018?
We took up projects of various scales in 2018. We have delivered full-fledged products as well as clickable prototypes to our clients. The prices have varied accordingly.
Which business model do you suggest to your clients enabling them to generate revenue from mobile applications? Why?
It depends on the value proposition of the mobile application, the market it is catering to, and the userbase. Once all this is factored in, we decide whether we need to go for the freemium model, or run adverts, or partner with a sponsor, or use promotional services.
Kindly share your feedback on how GoodFirms has been doing so far in increasing your visibility among potential clients.
GoodFirms has been instrumental in providing us pre-qualified leads. This helps us keep our focus where it should be delivering value to our client's rather than investing time in marketing and qualifying leads.
Hestabit Clients & Portfolios
Hestabit Reviews
All Services
Mobile App Development
Web Development
Relevance
Most Recent
Rating: high to low
Rating: low to high
Write a Review

Jayant Lakhera
, Founder CEO at Sports Professional Network
Posted on Nov 20, 2018
A team that understands everything!
Review Summary
Hestabit was the overall solution for me. For this project, they've done the web and mobile app development (for both iOS and Android). They've also taken on our digital marketing, so they are moving all of our accounts on Facebook, Instagram, etc. They're basically taking care of everything online for us — our online presence and digital marketing campaigns. We first implemented my ideas in an alpha version of the product that came out about 2.5 years ago. It went well, and after that, we went to the beta version. We currently have a web app, but we're still testing the mobile apps. Hestabit started with SMM and then moved to SEO and URL restructuring. They also have shown me a plan for how we can go forward with the mobile app marketing on social media.
What is it about the company that you appreciate the most?
I'd say they have a good feeling for almost every industry. When I started working with them on this sports project, I thought it would be hard for them to understand an industry outside of their own, but they did extremely well. It's hard to find someone who is well-versed in both technology and sports. They've worked hard to understand everything they need to know about the sports industry in order to mold the product. They want the users to have a better journey using the platform every time they use it. They worked hard on analyzing and managing the project, and the project manager was good at letting me know how we could address the feedback we were receiving. It was good.
What was it about the company that you didn't like which they should do better?
Nothing, They helped me work on the roadmap for the platform. I didn't know much about this industry before working with Hestabit, and they've helped me a lot.
Great Firm
Review Summary
A great company with competitive price points for the work. You can always count on them to cater to you personally.
What is it about the company that you appreciate the most?
Personal manager to cater to your needs.
What was it about the company that you didn't like which they should do better?
Communication of off days
Laurence Stansford
, Director at Build My Ski Trip
Posted on Feb 21, 2017
They were very flexible and highly responsive.
Review Summary
The client is a travel agency which offers tailor-made trip plans to their customers. They have three ways to plan a trip; one is a fixed package, another is a tailor made trip which is planned according to customers requirement and the last one is through trip code. They partnered with Hestabit to develop a new website for their company.
The client is very satisfied with Hestabit because of their responsiveness and flexibility. They appreciate their proactive approach and recommend them highly to work with.
What was the project name that you have worked with Hestabit?
Website Development For Travel Agency
Describe your project in brief
<p>The client is a travel agency which offers tailor-made trip plans to their customers. They have three ways to plan a trip; one is a fixed package, another is a tailor made trip which is planned according to customers requirement and the last one is through trip code. They partnered with Hestabit to develop a new website for their company.</p> <p>The client is very satisfied with Hestabit because of their responsiveness and flexibility. They appreciate their proactive approach and recommend them highly to work with.</p>