Outsource your web or app development task to a professional team of developers from HireWebDevelopers. With nearly a decade of expertise in development, the team has served 750+ clients from over 90+ countries. We are very close to accomplishing 1550 projects.
We are here to cater to your web or app development needs, whether custom, eCommerce, mobile game, or any application. The company has achieved numerous milestones and gained an overall client rating of 4.9 out of 5.0 for satisfactory services.
Certifications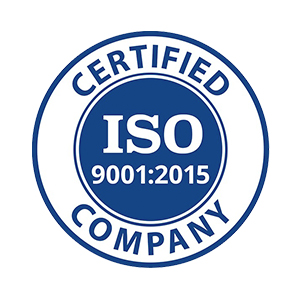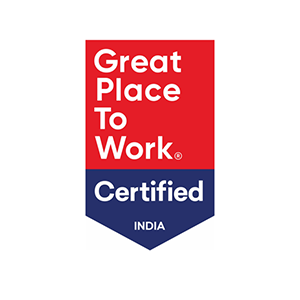 India
H-21, First Floor, Sector- 63
,
Noida
,
Uttar Pradesh
201301
+919810230650
Focus Areas
Service Focus
20%
20%
15%
15%
10%
10%
10%
Mobile App Development
Web Development
Web Designing (UI/UX)
E-commerce Development
App Designing (UI/UX)
Client Focus
Small Business
Large Business
Medium Business
HireWebDeveloper Clients & Portfolios
Key Clients
Brampton Chase
Fitness Warehouse
BevCorp
KALISAN
MALL AVENTURA
E-Commerce Website Organica
Mizphenix
FitnessWareHouse Australia
ARX Maritime
Ittiam
Nine Route
Penzance
Ratnabali Group
So Flo Fit and Well
HireWebDeveloper Reviews
All Services
Web Development
Mobile App Development
E-commerce Development
Relevance
Most Recent
Rating: high to low
Rating: low to high
Write a Review
Alesia Ciara
, Team Manager at at TLS Lingerie
Posted on Feb 25, 2022
10 Good Reasons Why WordPress Development Is Beneficial for a Business
Review Summary
They have deployed as many developers on our project as we required. The development work is going smoothly and whatever they have done to date is impressive. The initial work they have done is excellent, and the process is going with the plan. They respond to our communication proactively and seek our feedback to improve our product constantly. We are excited to get the finished website once the development is done.

Describe your project in brief
Our company has planned to expand our business online with a robust online store. We want to create a WooCommerce store which is still under development. I reached out to HireWebDeveloper with the idea of our online store with a detailed project outline. We want to include many custom functionalities besides basic eCommerce features along with an excellent product listing. Our primary goal is to create a user-friendly and feature-rich website to provide a seamless shopping experience
What is it about the company that you appreciate the most?
Their team coordination is excellent and they have energetic team members. I appreciate their diligence and tech skills.
What was it about the company that you didn't like which they should do better?
My experience with this company has been smooth and easy going. I am satisfied with their service and cannot find any scope for improvement.
Alex Thomas
, Web developer at psdtowordpressexpert
Posted on Oct 18, 2019
Creative professionals with hi-tech solutions
Review Summary
I am really thankful to one of our vendors, who got to introduce us to HireWebDeveloper. I wanted to develop a platform specifically for iOS platform users, wherein users can get regular updates about the Ayurvedic solutions.

From the very starting, they were interested and closely listened to what we wanted, why we wanted, what's our expectations. After the briefing, they introduced us to the team.

The team (developers) worked diligently to develop my platform. They gave us daily reports. Most important, we did not face any difficulties in the conversation. I believe they have only employed professionals who can handle international clients. Hence, there was less chance of misconceptions. We were on the same page, throughout the development process. After the completion, they by themselves did the brief evaluation. They did the testing of technological leads.

They are credible IT partners with credible solutions. They targeted all the important areas and developed an amazing solution. They gave us assistance whenever we asked for.

I will recommend them surely as they are the best team with the pocket-friendly solution.


What is it about the company that you appreciate the most?
We were amazed with their professionalism. From the very start they were determined to deliver hi-tech projects. They got to deliver the project as per the contract. They are quite affordable.
Professionals with effective solutions.
Review Summary
HireWebDeveloper delivered our project on-time and met all our expectations. They strictly adhered to the time-orientation and organized in their work ethics. they responded to all our queries as soon as we raised any concern. It was an amazing and rewarding partnership.

We are glad we ping them to develop our mobile app. We are thankful that our project was completed by great hands. Initially, they took the briefing of our requirements. We hired their team for monthly plan. They used to update us on regular basis (daily report). There were instances where their developers had to stay for longer time to complete the task. They never showed any disinterest, never spoke " we cannot stay back", "it's long time".

We cannot forget Mr. Tom Hardy, the project manager. He has got answers to every question. Whenever we had doubts, he will come up with 5-6 unique solutions. Truly admire his professionalism and experience.

HireWebDeveloper is affordable as compared to their other counterparts. They are professionals who empathize with your business. I am glad that I approached them and I will surely recommend them. If you are planning to develop something unique, ping them. They are the best.


What is it about the company that you appreciate the most?
Their dedication to give qualitative project with hi-tech solutions.
What was it about the company that you didn't like which they should do better?
They know what they are doing. So, I don't think so they need any kind of improvisation.
Fredrik Light
, Senior Marketing Manager at The Avenue Murfreesboro
Posted on Sep 13, 2019
Genuine professionals with unveiling creations.
Review Summary
I am really happy that I hired the team of Drupal developers from HireWebDeveloper. I have worked with them on various web development projects in Magento, WordPress, Shopify, and OpenCart. They diligently supported me. I still have many other projects in my pipeline, and I am sure that I will only look back to them.

For my website, they initially got the brief outlook of my expectations. After the completion of the project, they by themselves did the brief evaluation. They tested and checked the technological leads.

What I loved about them is their dedication and professionalism. They are true turnaround partner with innovative solutions. They targeted my thought and got me the best result. They developed my project in no-mean time.

They not only empathizes with you, but also wait patiently and collaborates all the ideas which we share. They got to give me assistance before and after the development of the project. They have always delivered my project ahead of the completion time, making no compromise on the quality.

As a genuine business owner, I will recommend them surely. They are the best team with a pocket-friendly pricing.

What is it about the company that you appreciate the most?
Proficient developers they have employed.
What was it about the company that you didn't like which they should do better?
I don't think so that they need any improvement. They know what they do, and they will go beyond the limits to overcome the challenges.
Joanne M
, Manager at Premier Pet Care Solutions
Posted on Sep 12, 2019
Dedicated and skilled professionals.
Review Summary
We have a long relationship with HireWebDeveloper. We wanted to expand our team and resources for the development of e-Commerce site using WordPress. Our goal was to develop "Digital bridge" that connects us with our clients.

HireWebDeveloper has helped us to live our website that allows the user to access the local real-time resources as well as access information. Working with them was a great experience because they are experts in project management and programming. Aside from the technical wizards and skills, that sets them apart from their competitors is the exceptional team work and genuine dedication. Their team does not rest unless and until they don't achieve their goals. If you are seeking for good vendors. No doubt, they are the best choice as they are dedicated and highly skilled. I would recommend them 100%.

What is it about the company that you appreciate the most?
Their professionalism and determination. They listened to all our needs, desires and expectations. They delivered the project on-time , within the budget without making any compromises with the quality.
What was it about the company that you didn't like which they should do better?
They don't need any improvements. They are high-skilled experts who are updates with the latest technologies.
Kendrick K Waddell
, CEO at LEGAL TRANSLATIONS LIMITED
Posted on Sep 11, 2019
Development team with exceptional expertise
Review Summary
The team at HireWebDeVeloper has treated me and my team as more than just a customer or a client. They have employed the best PHP developers, who are highly skilled. Their team members were equally excited as we were to achieve our goals.

We wanted to develop an app for healthcare wherein we would allow health care inspectors to have direct one-to-one interaction with the clients, focusing on the weight-management. They would provide them with proper diet charts, train the clients with exercises. They reviewed all our requirements. They developed our app in PHP. The team came up with clear and defined plans and stuck to their deadline. We got daily updates, daily check-ins via calls or via Skype. HireWebDeveloper grasped the concept of the project quickly. They understood our client's vision and needs and developed the project with a defined plan and solutions. They proved to us that they are technical experts with relevant project experience. I have worked with different vendors, however working with HireWebDeveloper was an overwhelming experience. I was overwhelmed and astonished by the volume of information that they provided.

What is it about the company that you appreciate the most?
Their dedication to deliver the quality project.
What was it about the company that you didn't like which they should do better?
I don't think so that they need any improvement. They are professionals, who are focused.
Andrew Washington
, Virtual Assistant at JW BUSINESS SOLUTIONS LTD
Posted on Aug 29, 2019
PROFESSIONAL TEAM WITH RELEVANT EXPERIENCE
Review Summary
I was thoroughly evaluating the IT partners before collaborating with HireWebDeveloper. I approached them for my website development in PHP. My friend suggested them, he got to hire them for his e-Commerce store in Magento. From the very starting, they were interested in my project. They were crisp and clear.

I am very happy with the services and assistance they offered. It was refreshing to see them develop my project. They regularly updated and provided me with inputs at every step. They have got the clear vision to lead to the right direction. They developed user-friendly site. They were available whenever we pinned or buzzed them. They listed and listened to each and every queries and welcomed all our request.

Their professionals worked in closely with my team. Whenever I and my team had any queries, they were available. Most importantly, they empathized with me and my team. They understood the challenges which we were facing and most important they are cost-effective. Before hiring them, I checked every hiring agency and I found them feasible and pocket-friendly.

I would recommend them because:-
•Strong communication.
•Flexibility.
•Collaborative approach.
•Updated with the latest development.
•Working style.





Harindra Kumar
, Sr. Digital Marketer at Sparx IT Solutions Pvt Ltd
Posted on Jul 19, 2019
Highly Dedicated App Developers
Review Summary
We wanted a good mobile app development firm to develop our iOS apps. They were keen on to listing all my requirements and trust me the team zipped with the exceptional product. They kept me updated throughout the development process. They developed my application before the tenure. Right from the initial phase, HireWebDeveloper has been very effective, productive and they worked on the project as if it was there own project. They have given us 24*7 assistance, whenever we called them they were at the call, listening to our queries and accommodated all our requests.

Their team as a bunch gave us great input. No doubt, they are creative thinkers and highly knowledgeable. They worked on with the minute details, trust me they know what they are doing and are highly focused to gain the outcome they wish for. They have worked non-stop for this project. What really touched my heart was their dedication, professionalism, and power. When I outsourced them I had this doubt, whether they would be available to my time-zone, but they truly stand out with what they promised and said. I would highly recommend them not only because they are professionals but also because they on human grounds understand the emotions and most important they are cost-effective.