Hire top remote software developers on contract. Let us know the skills you need and we'll find the best developer for you in days, not weeks.
Why Hyparz:
1 Trusted by 100+ Funded startups, Fortune 500 companies, and Enterprises.
2. Our platform offers pre-vetted engineers who have undergone a thorough screening process, ensuring their competence and expertise. We are committed to delivering high-quality work and back it up with a 100% productivity guarantee. Additionally, we provide the option of a two-week free trial for select plans, allowing you to experience the value of our services firsthand.
3. Hyparz takes care of all aspects of comprehensive management, encompassing sourcing, vetting, conducting background checks, managing timesheets, monthly ratings, taxes, compliances, and agreements, and ensuring security measures are in place.
4. Leverage our extensive expertise and experience accumulated over 12+ years of hiring research, drawing insights from more than 14,000 esteemed hiring leaders and CTOs across the globe.
5. Access an extensive talent pool of highly skilled engineers, enabling you to assemble a strong and innovative team.
6. Receive dedicated support from our team of top managers who will serve as your dedicated account managers, providing personalized assistance and guidance to address your specific needs and ensure a smooth experience.

Allow our team of experts to bring your project to life by scheduling a free call or meeting where we can discuss your ideas and goals in detail.

Book an appointment now: https://hyparz.com/lead/
Email: [email protected]
Certifications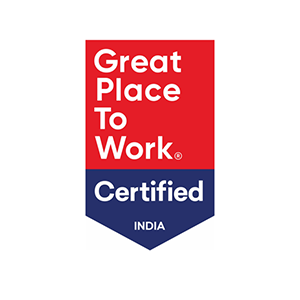 United States
1260 N Arizona Ave
,
Chandler
,
Arizona
85225
+19283453252
Hyparz Clients & Portfolios
Key Clients
Amazon
airtel
unplugged
Honeywell
Protonmail
Casley
Y Combinator
Hyparz Reviews
Relevance
Most Recent
Rating: high to low
Rating: low to high
Write a Review
Anonymous
Posted 2 months ago
A Seamless Experience in Hiring Developers
Review Summary
I recently had the pleasure of working with Hyparz to hire Android, iOS, and full-stack developers for my software development projects, and I wanted to share my experience with this exceptional company.

Hyparz offers a unique service where they provide pre-vetted and senior remote software developers to clients, and I must say that their approach exceeded my expectations.
What was the project name that you have worked with Hyparz?
App for Protecting Your Online Privacy
Describe your project in brief
Protecting Your Online Privacy: Tips for the Digital Age
What is it about the company that you appreciate the most?
What stood out most about this company was their ability to consistently provide pre-vetted, high-quality remote developers while maintaining excellent communication and responsiveness throughout the engagement.
What was it about the company that you didn't like which they should do better?
While Hyparz performed well overall, one area for improvement could be providing more comprehensive project management support to ensure a smoother transition and integration of the hired developers into the client's team and processes.