HyperSense Software
Bridging the gap between business and tech
Visit website
With over 20 years of experience, HyperSense is a leading global software development company committed to delivering cutting-edge solutions to clients across various industries. We are certified with ISO 9001:2015 and ISO/CEI 27001:2018, ensuring the quality and security of our work. Being part of the Forbes Business Council, we are recognized for our reliable business solutions. From app development to cloud migration, we simplify your tech journey by bridging the gap between business and technology.
Certifications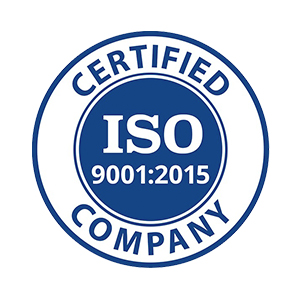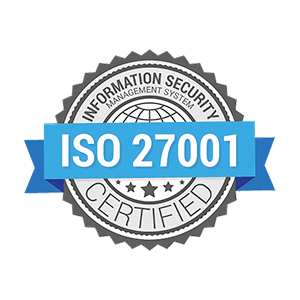 Romania
24th Delea Veche street
,
Bucharest
,
Bucuresti
024102
+40726848490
United States
1901 North Roselle Road
,
Schaumburg
,
Illinois
60195
+1 (847) 448-0929
Focus Areas
Service Focus
Mobile App Development
Web Development
Web Designing (UI/UX)
HyperSense Software Executive Interview
Visit Profile
Please introduce your company and give a brief about your role within the company?
HyperSense is an end-to-end software development company focused on developing web and mobile applications. Our approach is unique because we combine business knowledge with a wide range of technology skills - we help other companies develop their business through software. As a company, we also provide the whole range of services needed to develop any kind of mobile and web applications, including UI/UX design, consultancy, quality assurance, and others.

I am the CTO and COO of HyperSense. My main role in the organization is to understand our clients' requirements and find the best way to implement them as software, but I'm also in charge of our development teams. I'm a technical IT professional with management and hands-on programming experience. I've worked with start-ups and enterprise level companies (Playwing LTD, Goodwill Industries International Inc, Electronic Arts Inc., ALD Automotive part of Société Générale) on different projects, ranging from mobile games to complex payments systems. My hands-on programming experience covers fields such as mobile applications, games, web APIs and backends, various MySQL and NoSQL databases and DevOps. Regarding IT project management, I've managed teams of more than 20 people located over three continents. I was also involved in IT consultancy projects where I had to model business processes and operations into custom developed software.
What was the idea behind starting this organization?
HyperSense's main goal is to provide high-end web and mobile development services for businesses with innovative ideas. Mainly, we help businesses grow by creating software tools or by augmenting business processes and operations.
What is your company's business model–in house team or third party vendors/ outsourcing?
We work only with in-house teams, all our staff being located under the same roof. By doing so, we tackle challenges together, and every team member benefits from the collective knowledge and skill set of the entire team.
How is your business model beneficial from a value addition perspective to the clients compared to other companies' models?
By only working with in-house teams and having a collaborative environment, our developers, designers and business analysts interact in a personal way and come up with solutions. Therefore, our development process integrates perfectly with other fields such as business analysis and UI/UX design, helping us deliver products tailored to the customer's needs and making sure the UI looks perfect. Our teams also share the same values and benefit from our joint knowledge base.
What industries do you generally cater to? Are your customers repetitive?
In the last seven years, we developed software for e-commerce, online payments, carrier payments, financial applications (FinTech), social media networks, medical applications, business intelligence and analytics, video and image processing, software as a service and others. More than 60% of our customers work with us on multiple projects.
Mention the objectives or the parameters critical in determining the time frame of developing software.
Before we can talk about software development or design, we need to take into account the analysis stage. We consider this a critical step for every project. Once the analysis is done the only other parameter determining the time frame is the complexity of the project.
How much effort in terms of time goes into developing the front end and back end of software?
We take both the backend and frontend very seriously, so in general, they require the same effort. On the backend side, we focus mainly on security and correct business flows, while on the frontend, our focus is on providing the end user with a great experience.
What are the key parameters to be considered before selecting the right framework for developing software?
The key parameters to consider when choosing the right framework to develop the web and/or mobile apps are:

- reliability and stability over time - we use Enterprise-ready frameworks;
- security - we develop highly secure systems, using the latest updates and security patches;
- performance and scalability - all our systems are better performing, and the web environments are auto-scalable and auto-recoverable in case of a crash;
- maintainability - the software we develop is made to last (our oldest running project is eight years old and still counting).
Which languages & frameworks do you prefer to use in development of software?
When it comes to web development we prefer to use:
- for APIs (back ends): NodeJS and Loopback;
- for web front ends: NodeJS and Angular;
- for databases: AuroraDB (MySQL) and DynamoDB (NOSQL);
- for mobile applications: SWIFT for iOS and Kotlin for Android;
- for web infrastructure: Amazon Web Services.
What are the key factors that you consider before deciding the cost of software?
Before we decide the cost of the software, we do an extensive analysis. The price is then determined based on the complexity of the project (time required for implementation).
What kind of payment structure do you follow to bill your clients? Is it Pay per Feature, Fixed Cost, Pay per Milestone (could be in phases, months, versions etc.)
The payment structure is based on a Pay per Milestone model. We believe that transparency is a critical factor in any project's success; therefore, our careful analysis before starting the project allows our customers to see exactly what they are paying for and track the status of their projects in real-time.
Do you take in projects which meet your basic budget requirement? If yes, what is the minimum requirement? If no, on what minimum budget you have worked for?
We do not have a minimum budget for projects. If we can help, we will do so gladly.
What is the price range (min and max) of the projects that you catered to in 2018?
In 2018 we worked on projects ranging from $8000 to $150000.
Kindly share your feedback on how GoodFirms has been doing so far in increasing your visibility among potential clients.
I think GoodFirms is helping us gain visibility among our potential customers. In our analytics, we're seeing around 100 visits in the last year coming from your website.
HyperSense Software Clients & Portfolios
Key Clients
KORE Group Holdings
Tinka
Trusted Carrier
ALD Automotive
Orange
HyperSense Software Reviews
All Services
Mobile App Development
Web Development
Relevance
Most Recent
Rating: high to low
Rating: low to high
Write a Review
Benjamin Azogui
, PDG at DAYDATE
Posted on Apr 24, 2019
Great professional and efficient team!
Review Summary
I really enjoy working with Hypersense. It's a very reliable team who have successfully developed our product and continue to maintain it. They have a very efficient process that makes all their work very clear at each step of the development. For sure Hypersense will be a long term partner.
What is it about the company that you appreciate the most?
Reactivity, clarity in works and exchanges, and effectivity.
Paul Holtz
, CEO/Founder at Class on Demand
Posted on Apr 15, 2019
HyperSense Energizes the StudioBacklot Community
Review Summary
As the CEO of StudioBacklot.tv I needed a reliable and cost-effective development organization that didn't feel outsourced. The relationship has been so effective, HyperSense is now thought of just as another part of our team. Andrei and his group have far exceeded my expectations. HyperSense took Studio Backlot and thousands of our Paid Members to a new level of member friendliness, ease of admin use, and more secure methodology of receiving e-commerce online payments

HyperSense takes custom software development projects very seriously. It's their specialty for a reason. They take the time to get to know not only your project, but also your company and your industry. This allows them to suggest just the right tools, technologies, and frameworks to accomplish set goals. They got to know us and our business and only then, did they suggest the right tools for the job and staff the project with the appropriate team.

Quality code mattered to them as much as it mattered to us. Not only was code built to meet our current needs, it was built to facilitate future needs. This will be significant as we add new features, cross platforms, and make updates down the road. This is one of the major differences between good code and bad code. Studio Backlot software engineering solutions were delivered with functions and features that were built on-spec, as well as scalable, reliable, and robust.

I highly recommend HyperSense. They have truly delivered beyond expectations, time and time again.


Vincent Petrescu
, CEO at truCrowd, Inc
Posted on Apr 06, 2018
Best outsource team ever
Review Summary
I did work with many offshore teams. By far, HSS was the best. No more overpromising and underdelivering, No more surprises. Always on time and budget.
Andy Sheldon
, VP Marketing at Unifi Software
Posted on Mar 12, 2018
Super smart people to work with
Review Summary
Andrei and his team of geniuses at HyperSense built an incredible app for us, Myblender. Hypersense developed both mobile apps (iOS and Android) and the backend with APIs. This easy to use but feature-rich video application leveraged the OpenGL libraries in iOS to make the consumer experience exceptional. It didn't seem to matter how much we challenged Andrei and his team, were always up for the task.

I have worked with many contractors and developers from around the world and there is a difference with HyperSense. They not only deliver what they say they will, when they say, they become part of your team, offering recommendations about user experience, features, functionality and performance. Other developers simply deliver what you tell them, even though your ideas may not be optimal. Andrei is a smart businessman and development leader who knows how to get the best out of everyone, and makes a great addition to any project.

I would highly recommend Andrei and the team at HyperSense for any project.
Grgory PONCET
, Principal Software System Architect Engineer at Alten USA
Posted on Feb 03, 2018
Very professional company
Review Summary
I am very glad and happy to have found the Hypersense team for my project. I am developing a mobile app and hired these guys to do it, and they have been awesome. Very professional, very careful, easily available and providing very good services. Android, iOS , Web development, they have amazing skills and ideas in all topics. They know a lot on various topics and one more time, have been very helpful with me.