ICON Worldwide is a design and technology company based in Zurich, Switzerland and Sofia, Bulgaria. In Sofia, Bulgaria, we have built a strong developer team including: Java, ReactJS, Angular, Magnolia (certified), Drupal, Aquia, Site Core, Wordpress, iOS and Android developers. We pride ourselves on highly personalised service, our team is highly experienced with an avg of 10+ years of professional experience. We build and support platforms for some of the worlds most demanding companies across Finance, Pharma, Healthcare, Education and technology start-ups.
Switzerland
Beethovenstrasse 9
,
Zurich
,
Zurich
8002
+41435442764
Bulgaria
Tintyava Str 15-17
,
Sofia
,
Sofija Grad
1000
Focus Areas
Service Focus
App Designing (UI/UX)
Digital Marketing
Mobile App Development
Web Development
Web Designing (UI/UX)
Client Focus
Medium Business
Small Business
ICON Worldwide Clients & Portfolios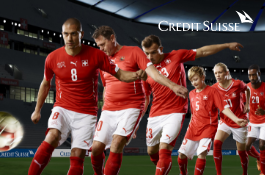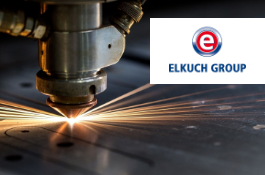 ICON Worldwide Reviews
All Services
Digital Marketing
Maintenance & Support
Web Designing (UI/UX)
Relevance
Most Recent
Rating: high to low
Rating: low to high
Write a Review
Young, innovative, and not afraid of a challenge
Review Summary
It is my pleasure to recommend ICON Worldwide to any prospective clients. They have been professional, comprehensive and competent throughout the over 10 years I have worked with them. The results of the multichannel campaigns, websites and social media feeds were overwhelming positive, supporting
What is it about the company that you appreciate the most?
Creative and customer service.
What was it about the company that you didn't like which they should do better?
Attention to detail and management of multiple simultaneous projects.
Oliver Matthews
, Chief Marketing Officer at Frankfurt School of Finance & Management
Posted on Apr 15, 2020
Partnering with ICON
Review Summary
I have partnered with ICON for many years on a variety of projects. Their attention to detail, focus on brand development and image awareness, and most importantly, the high value they place on building a personal and longterm relationship with each of their clients is what sets them apart from many agencies.
Daniel Garraty
, co founder at Project Firefly
Posted on Apr 10, 2020
We would absolutely recommend Icon Worldwide
Review Summary
The creativity in design, agile development, expert programing knowledge, efficiency, quality and responsive support to Project Firefly has been exceptional. Over 10 years we have built long-standing and trustworthy relationships with developers who know every aspect of our site and importantly know me, my team and the nature of our business. I am very pleased to recommend Jon Glicksberg and the Icon Worldwide team to organizations looking to outsource their web development.