Idealogic is an innovation technology partner that helps startups and established businesses create innovative products and services. We have a team of 100+ talents with expertise in a wide range of technologies, including mobile development, front-end development, back-end development, blockchain development, AI and machine learning, and UI/UX design.
We offer a comprehensive range of services, including:
Discovery stage: We help you understand your market, your customers, and your business goals.
MVP: We help you build a minimum viable product (MVP) to test your ideas and get feedback from your customers.
Dedicated team: We can provide you with a dedicated team of developers to work on your project.
Digital transformation: We help you transform your business processes with digital technology.
New product development: We help you develop new products and services.
Here are some of our key strengths:
We have a team of experienced and talented developers.
We have a proven track record of success in delivering innovative products and services.
We are committed to providing our clients with the highest quality of service.
We are flexible and can adapt to the specific needs of our clients.
We are cost-effective and offer competitive pricing.
Main Industries:
FinTech
Logistics
Aviation
Real Estate
Healthcare
Media
Gaming
If you are looking for a technology partner to help you create innovative products and services, then Idealogic is the perfect choice for you. Contact us today to learn more about our services.
Certifications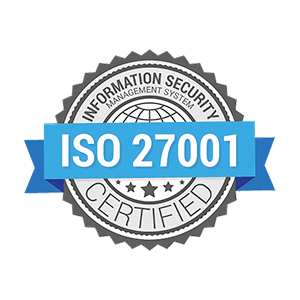 Poland
Księcia Witolda 48/1
,
Wroclaw
,
Lower Silesia
50-203
+48718808151
Estonia
Lasnamäe linnaosa, Katusepapi tn 6-502
,
Tallinn
,
Harju
11412
+3726039265
Canada
Rue Angus
,
Montreal
,
Quebec
2700
+19295603730
Focus Areas
Service Focus
Software Development
Mobile App Development
Blockchain Technology
Web Designing (UI/UX)
Big Data & BI
Idealogic Executive Interview
Visit Profile
Please introduce your company and give a brief about your role within the company?
Idealogic is a technology partner for startups and serial entrepreneurs who want to bring new ideas into life. Our team helps them by providing a full specter of services from creating comprehensive visual prototypes to developing the code itself and supporting applications after release.

I am lucky enough to have a team of professionals who are passionate about their work, so as a CEO, I can focus on company development and scaling of our services. My priority is setting new goals and defining a strategy to achieve them, which I see as a key to constant development and growth.
What was the idea behind starting this organization?
I have been working in IT positions in different areas for about 15 years, and I constantly noticed the lack of reliable and stable software development partners that can take care of a project properly and responsibly. This is how I purified the idea and strategy for Idealogic. We need to be able to help our clients in every single stage of the development and delivery process.
What are your company's business model–in house team or third party vendors/ outsourcing?
We keep everything in-house by hiring highly skilled and motivated professionals. It is not easy at all, but it allows us to keep the quality on the same level despite we cannot afford to grow as fast as some competitors.
How is your business model beneficial from a value addition perspective to the clients compared to other companies' models?
We provide our clients with a clear and transparent flow that gives them the opportunity to track all the possible expenses in addition to the permanent client's engagement that is supported by the Scrum methodology.
What industries do you generally cater to? Are your customers repetitive? If yes, what ratio of clients has been repetitive to you?
Our company is focused on the development of decentralized Blockchain, Fintech, and Business Intelligence web and mobile applications. But we don't hesitate to work with projects in Healthcare, Logistics, and Retail areas. The satisfaction of our clients helps us to get new projects from them and continue the development of existing ones. The ratio is about 60-70%.
Mention the objectives or the parameters critical in determining the time frame of developing a mobile app.Mention the objectives or the parameters critical in determining the time frame of developing a mobile app.
The development time depends on several factors:
Scope and complexity of the app. The more complex the app is, the more time is needed to prepare the UI/UX design, requirements specifications, and to develop the app itself. All these details are revealed in the estimates that we provide to our clients on each stage.
Technology stack. If a client has specific requirements for some technologies (native or cross-platform mobile development or very rare backend technology), it may extend the development period.
Responsiveness of the client. It is important to get feedback from the client as soon as possible to make sure we are on the right track. Also, if there is any assistance that must be provided from the client-side, for example, some data for the import, it should be shared with the development team in advance.
Sticking to the initial plan. It is not a rare situation when a client wants to add some features in the middle of the development. It is important to understand that even small changes down the road can affect timelines.
How much effort in terms of time goes into developing the front end and back end of a mobile app?
It depends on the app complexity and scope of work. We provide an estimation for every project to define what and when should be done. It is important both for the client to understand the time frames of the development, and for us to build a plan of work. Our business analysts cooperate with engineers to offer the client the most time and cost-effective solution.

We recommend clients to start with the Product Design stage during which we define product requirements, write a technical specification, and build design wireframes. So basically, we see how the product will look like, what functions it will perform, and how much effort in terms of time and resources are needed for the development. That allows us to provide a more accurate estimation and build a clear roadmap of the development.
What are the key parameters to be considered before selecting the right platform for a mobile application?
I would say that project scale, target audience, and functionality are the top three important parameters when deciding the platform to choose. These factors are interconnected, so it is crucial to take into account all of them at the stage of building app architecture.
Which platform do you suggest your clients to begin with when they approach you with an idea (Android or iOS) and why?
There is no one-size-fits-all solution, so it depends on the client's vision of the product. There are a lot of factors that influence the choice of a mobile platform. These include preferences of potential users, level of flexibility needed in the app, and desired functionality.
Android or iOS, Native or Hybrid — which platform is best to use to build your app? What are your recommendations?
It is difficult to recommend as it depends on the app features and resources that can be allocated to the development. Developing an app for two separate platforms will take more time as each platform will have its own update and release cycle, which also contributes to the development time and cost. Hybrid app, on the other hand, allows building a single code base for all platforms, which makes app launch and further updates easier and faster. There are cases when an app must be developed specifically for one or another platform. But overall hybrid apps allow us to have the same consistent and high-quality experience on all platforms and devices. Therefore, we insist that every case should be discussed and analyzed separately to offer the best solution.
What are the key factors that you consider before deciding the cost of a mobile application?
There are a lot of factors affecting the cost of a mobile application. These include the architecture of the future application, the business functionality of a system, and UI/UX. Therefore, while onboarding a new partner, we constantly insist on starting with Product Design, which helps to understand the cost of a future product.
What kind of payment structure do you follow to bill your clients? Is it Pay per Feature, Fixed Cost, Pay per Milestone (could be in phases, months, versions etc.)
In order to be on track and show our responsibility, we provide our clients with the Fixed Cost model for each specific stage (Product Design or Development). When we start to work on a project, our project managers divide the whole scope of work into milestones that should be paid only when a particular milestone is finished and shown to a client.
Do you take in projects which meet your basic budget requirement? If yes, what is the minimum requirement? If no, on what minimum budget you have worked for?
Since we pursue the best candidates for each project we work on, we cannot work with very small projects because those are not interesting for skilled software developers. The minimum budget that meets our expectations is $10,000 that covers the development of a stable and comprehensive Proof-of-Concept.
What is the price range (min and max) of the projects that you catered to in 2018?
Which business model do you suggest to your clients enabling them to generate revenue from mobile applications? Why?
Each project is unique, so there is no one-size-fits-all model of monetization. At first, we conduct research and analysis, and only then can we make conclusions on the financial model of a product. And don't forget about the universal formula "income = revenue - expenses."
Idealogic Clients & Portfolios
Key Clients
e-States
Olegacy
Escrypto
Eplane
Seedbox
Revolve Games
AiBook Art
Glue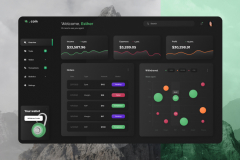 Idealogic Reviews
All Services
Software Development
Blockchain Technology
Mobile App Development
Web Designing (UI/UX)
Relevance
Most Recent
Rating: high to low
Rating: low to high
Write a Review
Matthew Schneider
, CEO at e-States PropTech Inc
Posted 9 months ago
Idealogic is a software development company that genuinely cares about their clients.
Review Summary
Idealogic is the second software development company that I've worked with while building my fintech platform. My firsthand experience with our previous dev team gave me insight as to what to look for when finding a new team; first and foremost, I wanted my new team to have extensive expertise in blockchain, strong communication and project management skills, a passion for our project, and prices that actually made sense for the work being done. Idealogic has done all of that and so much more -- from their sales team to developers to c-suite, they have restored my faith in the software development industry and have helped my company so much.
What was the project name that you have worked with Idealogic?
e-States: Crowdfunding Marketplace for Tokenized Real Estate
Describe your project in brief
Our web platform for our tokenization services needed some rework after our previous team was unable to deliver on their promise. Idealogic repaired our code, updated our smart-contracts, added a couple new features, addressed bugs, and are ready to build out the platform. Now, our awesome tokenization marketplace is ready to help commercial real estate developers and property owners tokenize their assets and bring real world assets to the blockchain. We believe that tokenization is the foundation of democratizing real estate because it drastically lowers entry barriers, reduces holding periods and adds liquidity, ensures transparency and security, and is a cornerstone for digitizing the commercial real estate industry.
What is it about the company that you appreciate the most?
They provide phenomenal work in a timely manner for a competitive price
Their team asks questions, offers suggestions, and communicates all the way through development
They are very knowledgeable about our tech stack, so I don't have to micromanage the code
What was it about the company that you didn't like which they should do better?
There hasn't been any problem yet and they are quick to address confusion.
Jon Pierowicz
, Counsel at VeriTX
Posted on Nov 30, 2022
Idealogic provided outstanding software development for my real estate services company with excellent value.
Review Summary
Very responsive, knowable team. Every step of the process was transparent, managed well, and they accommodated our tight schedules. Our US-based team had absolutely no issues with time or language differences. The quality of the work was very high, and the Idealogic team kept our larger, strategic picture in mind the entire time. Excellent communication with the managers and coders. Delivered quality product on-time and within budget.
What was the project name that you have worked with Idealogic?
Bronze Tride - Property Tax Assessment Challenges
Describe your project in brief
Idealogic designed and built a platform in which property tax challenge paperwork was automated so that property owners could receive the appropriate completed forms simply by provided their address and payment.
What is it about the company that you appreciate the most?
Quality work performed on time at very competitive price point.
What was it about the company that you didn't like which they should do better?
I was very happy with my experience with Idealogic and would heartily recommend them for other projects.
Taylor Rohwedder
, Content Design at AbleTo Inc.
Posted on Oct 31, 2022
I had a great experience working with Idealogic and would recommend them to anyone.
Review Summary
I really enjoyed working with Idealogic. I hired their team to help me with our brand's visual identity and they did an amazing job. We brought their team a few general ideas for inspiration and their designer took that and transformed it into an identity that really resonated. They gave us a few options for creative direction and worked with us to fine-tune our top choice. We're in love with our brand and couldn't have done it without them.
What was the project name that you have worked with Idealogic?
Visual identity for Wimze, a digital marketing agency
Describe your project in brief
This was a visual identity project for my digital marketing agency's website. We worked with the team at Idealogic to ideate and design a visual identity for our website.
What is it about the company that you appreciate the most?
Their team was really collaborative and kept us in the loop every step of the way.
They listened to us and made sure to deliver exactly what we were hoping for.
They were right on time with every single deliverable and never missed a beat.
What was it about the company that you didn't like which they should do better?
I had a great experience and wouldn't have changed a thing.
Gene Deyev
, Technical Administrator at at Farm Bureau Financial Services
Posted on Sep 22, 2021
Reliable technical partner
Review Summary
I'm the CEO of Stobox Technologies Inc, a company that builds tech products and provide tokenization services to international clients. We have started to work with Idealogic with tasks to develop cryptocurrency exchange. At first, Idealogic effectively started development, structured workflow and delivery roadmap. Secondly, our teams started collaboration on everyday basis and today we have reached top efficiency in product development. Stobox Exchange has launched, however every month it's being updated, where Idealogic team continues development of the product. Besides the professionalism of Idealogic team, we respect their human approach and respect our personal relationships.
What was the project name that you have worked with Idealogic?
Reliable technical partner
What is it about the company that you appreciate the most?
Professionalism, human approach, quality of delivery
What was it about the company that you didn't like which they should do better?
Better international exposure. Great team!
Dan Jensen
, Founder at Revolve Games
Posted on Jun 07, 2021
Amazing experience! The level of support, communication and quality of development.
Review Summary
We have been working in partnership with Idealogic for a few months. They have so far been instrumental in turning our vision into a reality. Have been impressed with the quality of development and the team are great to work with.
What was the project name that you have worked with Idealogic?
Amazing experience!
What is it about the company that you appreciate the most?
The level of support, communication and quality of development.
Oliver Crofton
, Director at Marclay Associates
Posted on Sep 24, 2021
Idealogic are a great team
Review Summary
Idealogic were very responsive and helpful during the entire engagement. They delivered code quickly and efficiently, and interpreted our product brief very well. I'd highly recommend them.
What is it about the company that you appreciate the most?
Their "can do" attitude - no request is too big or too small, they will work hard to deliver what is required.
What was it about the company that you didn't like which they should do better?
Very occasionally I had to chase for a progress update, so it would be good if they could be a little more proactive in providing project updates during the development process.
Reliable and knowledgeable development partner
Review Summary
The development work provided by Idealogic satisfied our requirements and pleased all stakeholders. Their team is communicative and reliable, prioritizing progress by remaining flexible and by working to support whatever needs and differing needs we had through the process. Idealogic has been able to resolve bugs and manage the backlog as issues come up, improving the app's performance. They're flexible and can easily make adjustments to accommodate shifting priorities.
A development partner that made a difference!
Review Summary
I've contacted Idealogic to design and develop an innovative solution for people that don't have a lot of experience of dealing with crypto currencies.
It was a challenging project from the perspective of technology choice, its implementation and integration.
Our cooperation was surprisingly good - I didn't expect such a level of development quality and communication from Idealogic. Right now, we've already deployed BitHolder and I'm looking forward to extend the functionality after the marketing campaign.
What is it about the company that you appreciate the most?
Communication level, responsibility, budget planning.
What was it about the company that you didn't like which they should do better?
In general, the cooperation was good and I don't have much to recommend. The only thing that may fit this section is to plan the roadmap better.
Luca Mohammadi
, Founder & COO at ChemChain
Posted on Feb 03, 2020
Very knowledgeable and customer oriented team
Review Summary
Alex and the Hyperledger Fabric team are extremely customer oriented, always on point in terms of understanding our needs and delivering what we expected. We are planning to keep working with them for the long term
What is it about the company that you appreciate the most?
always available for communication, always on-time
Chris Berridge
, Owner/Founder at Berridge + Co.
Posted on Jan 06, 2020
Our new development partner
Review Summary
We worked with Idealogic on a breakdown recovery app for iOS and Android, and thoroughly enjoyed the experience. Very clear communication, transparent pricing, a very thorough yet painless technical specification process, and most importantly great work.

We've worked with many software development teams over the years, but Idealogic were different class, and we'll be working with them again.
What is it about the company that you appreciate the most?
Great communication. Nice people. Transparent pricing.
Roman Samoilyk
, Head of Collection at Grab
Posted on Nov 25, 2019
Development of an app for debt collectors from scratch
Review Summary
It would take hours to write the whole story of my idea's birth and the development path but it's the website with reviews. Long story short, I've been working in the debt collecting area for a few years and I found there is no decent tool for such professionals as me to use it on a mobile device - it's literally a nightmare when you're out of the office and you need to get access to the data in your CRM. That's why I decided to do it myself with the assistance of an outsourcing company. I had sent up to a dozen requests to different development companies, all the offers were different and it was hard to make a choice - I made it and I do not regret it.
Idealogic is a medium-size or even a small team that consists of experts in different areas. That's why they offered to make the whole project from the beginning to the support stage that definitely worked for me because I didn't have a technical team. I liked the way they took responsibility by offering a fixed-price contract and complying with it till the end despite the fact that we had some delays from both parties. Also, I was impressed when they started doing a free technical concept to describe all the functionality without any commitment.
I like their attitude, willingness to polish the final result as much as possible and cost-efficiency
Helen Demina
, UI/UX Soloprenuer at UI.H
Posted on Nov 22, 2019
Partnership with Idealogic
Review Summary
We've been working together with the Idealogic team as partners in the development of UBeat application. As an UI/UX expert, I require to colaborate with development teams across the globe in order to ensure that the final result will have the optimal combination of a user-friendly interface and pace working software. That's why I'm glad to tell that I enjoyed this cooperation so much - the clear and well-documented development process made the whole process transparent for every party.
Javier Sánchez Mesa (★)
, Co-Founder & CEO at BeHappy
Posted on Oct 23, 2019
A development partner you can trust - API development
Review Summary
We decided to hire Idealogic because we needed a partner we can trust for an important project for one of our customers.

We needed to create an API that acts as a middleware for some image processing services deployed in Google Cloud. The main goal was to provide the final users a very simple and reliable experience to register, authenticate, process their images and check their logs.
At the same time this API is the solid foundation to build a web frontend on top to simplify user experience and help management roles in their daily tasks.

We started with a Proof of Concept that helped us to test the ideas and organize the following MVP based on real feedback.

Our team at Idealogic is always very flexible and they take into account our recommendations. Planning was realistic and we were able to save time and resources. They delivered even beyond our expectations. If they keep this standards, I am sure we will keep using their services.
What is it about the company that you appreciate the most?
It is fair to negotiate with them. They want to build long-term relationships and that is what we are looking for.
What was it about the company that you didn't like which they should do better?
Nothing really.
Sergiy Shcherbyna
, Founder at FINCLOUD.ME
Posted on Jun 12, 2019
Product Design, Mobile and Web Development for a Fintech Startup.
Review Summary
Idealogic took care of every single stage starting from writing specs and creating a visual prototype and delivering the completely working MVP.
What is it about the company that you appreciate the most?
I was not sure to put all eggs into one bucket, but the cooperation with Idealogic changed my mind. The level of involvement and transparency of the development processof all team members impressed me and added enough credibility.