Iflexion
Custom Software. Advanced Web & Mobility Solutions
Visit website
Since 1999, Iflexion has been helping companies across various industries optimize their business processes through custom software solutions. With a well-coordinated team of 850+ IT professionals, Iflexion serves their customers worldwide regardless of their operation domain, geographical location and organizational specifics. Iflexion addresses the IT needs of companies of all sizes, ranging from startups to large enterprises. Our successful projects are the result of the profound expertise in full-cycle custom software development, business commitment and trusted communication with our customers and partners. We have shaped our tech knowledge through continuous hands-on experience in planning, managing and carrying out complex enterprise application development, integration and support projects. Keeping in step with the technology advance, we put our effort into bringing such bestseller technologies, as blockchain, artificial intelligence, augmented and virtual reality, to our customers' business environment to make their digitized operations sleek and error-free.
Certifications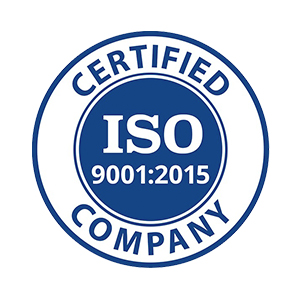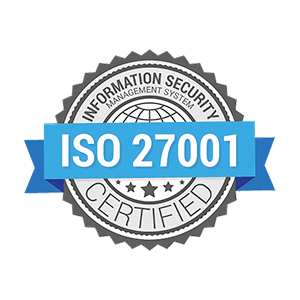 United States
3900 S. Wadsworth Blvd.
,
Denver
,
Colorado
80235
(720) 207 0369
Focus Areas
Service Focus
Software Development
Mobile App Development
Web Development
E-commerce Development
Blockchain Technology
Client Focus
Medium Business
Small Business
Large Business
Iflexion Clients & Portfolios
Iflexion Reviews
All Services
Software Development
Mobile App Development
Web Development
Relevance
Most Recent
Rating: high to low
Rating: low to high
Write a Review
Jimmy Carlisle
, Director of Audit at Dixon Hughes Goodman LLP
Posted on May 17, 2019
Development team with exceptional expertise and responsiveness
Review Summary
I had the opportunity to work with Iflexion when my company was going through a digital overhaul.
It wasn't my first experience of cooperating with dedicated development teams, but this time I was really impressed by the developers' professionalism and involvement.
We appreciated that when we expanded the project requirements and needed to scale up the team, that was not a problem for Iflexion and they managed to involve more engineers on our request. They scaled up really fast with absolutely no disruption to the development process.
The team understood our needs quickly, walked us through each step of the software redesign, and delivered a high-quality product on budget and on schedule.
In general, I would totally recommend Iflexion as a trustworthy software development partner.
What is it about the company that you appreciate the most?
We liked that Iflexion took note of our ideas and combined them with their expertise to shape the final product. In the end, it resulted in the software that fitted our business like a glove.
Lucille Burnette
, Legal HR Senior Specialist at WilmerHale
Posted on May 10, 2019
They deliver fast and professionally
Review Summary
Everyone in Iflexion's team was great to work with, highly responsive and professional. They fully invested themselves in the process, stuck to their price estimates and delivered the HR management system we requested on time. They are also excellent at communication on the project with no gaps or misunderstandings. We were on the same page at all times.
What is it about the company that you appreciate the most?
We really liked how professional Iflexion's team is, and how they are ready to go above and beyond.
Alicia Taylor
, Senior Business Analyst at HSBC
Posted on Apr 23, 2019
Software developers with a great understanding of financial data specifics
Review Summary
Our company wanted to launch a brand new financial data portal. The solution was to enable our customers to access aggregated and beautifully visualized data on the market state, as well as get advisory support from financial specialists upon request. We set up the tendering process to choose a software development partner that would be experienced enough in delivering both financial apps and data analytics solutions. Iflexion overcame other tender participants and got involved in the project. The company handled the entire app development cycle, including business analysis, architecture design, application development, deployment, and integration with internal databases.
Quality of data visualization was one of our top priorities and Iflexion made a great job to address this requirement. They offered a variety of data rendering options to ensure a unique user experience. So now, our customer can choose among over a dozen types of diagrams, charts, and maps to get comprehensive financial information necessary for their everyday decision-making.
Customers' personal workspace also required a lot of attention. We wanted to provide every user with a personalized area to set up financial graphs, store reports, and get financial assistance when needed. Thanks to Iflexion, we managed to design a well-balanced template of a financial workplace. It includes an analytical part where users see the fresh financial analytics, a storage for financial reports, and a live chat that helps customers communicate with our analysts.

What is it about the company that you appreciate the most?
Iflexion sticks to a well-organized and well-controlled development process. They respect deadlines and they are very good at team management. During the project, we extended the team several times and all of the involved specialists had not only impressive technology background but also a great understanding of the financial analytics trends. I also want to highlight their ability to think strategically and create thoughtful solutions, instead of just developing features according to a specification. In our case, the application initially included several features that we considered important (for example, custom financial calendars and personal workplaces). Throughout the project, Iflexion convinced us to use a pre-set template for a workplace and put bigger effort into the data visualization functionality instead. For us, it turned out to be a reasonable decision from functional and financial standpoints.
Eva Miller
, Senior Campaigns Manager at Penguin Random House UK
Posted on Apr 12, 2019
They saved our in-house custom software development project
Review Summary
Before we turned to Iflexion, we had struggled a lot trying to develop a custom content management system by the force of our in-house developers. The solution was meant to facilitate the work of multiple departments so we needed it critically. However, as it always happens with internal projects, we just got stuck halfway with a raw and unfinished system that could hardly address our needs.
Iflexion helped us in many aspects. They took the software development burden off our internal team and completed the solution in line with the initial requirements. They also made a thorough review of the existing functionality and recommended how to optimize it in order to make it easier to support and customize in the future. Finally, those were Iflexion's specialists who prepared the user guides and carried out the training sessions for the system administrators.
What is it about the company that you appreciate the most?
I was involved in the project mostly as an end user and the person who formulated the overall requirements to the solution. As a non-tech person, I know that it is often difficult to communicate with development teams as they usually speak technology language and don't consider the business side of software development. I have to highlight that I've never faced such problems while collaborating with Iflexion. They had a business analyst and a project manager in the team who connected end users and developers and made our cooperation painless.
Emily Pierce
, Regional Project Manager at Cabot Corporation
Posted on Nov 22, 2018
IT experts able to deliver custom software in different domains
Review Summary
We've been cooperating with Iflexion's team for over two years. During this period, Iflexion handled several custom software development projects: they developed our enterprise employee portal from scratch, helped us revamp our legacy CRM system and integrate it with a BI solution, as well as delivered custom functionality for one of our customer-oriented websites. Currently, Iflexion is maintaining our corporate portal by ensuring its stable performance and keeping it in line with end-users' needs.
What is it about the company that you appreciate the most?
We can involve Iflexion in software development projects of absolutely different levels. They have a mature approach to creating brand-new sophisticated enterprise systems from scratch as well as to tailoring up-and-running platform-based or custom solutions. Their specialists are easy to communicate with, they are very responsive and always ready to help. We are delighted to find such a reliable long-term partner.
Ayoub Marnissi
, Ingénieur systèmes & performances applicatives at Adservio IT Quality Experts
Posted on Sep 28, 2018
They are true professionals in web development
Review Summary
We addressed to Iflexion to join us in a complex web development project that required a complete redesign and replacement of the legacy C# based client with a flexible and feature-rich front-end solution. Iflexion's team included 2 UI designers, 3 front-end developers, as well as 3 quality assurance engineers who carried out end-to-end testing of all project deliverables. The designed solution is as a single page application based on the Angular JS framework and Microsoft ASP.NET SignalR library. During the project, Iflexion worked with HTML5/CSS3 and JavaScript to build up a brand-new solution's UI with multiple UI elements, including ribbon bar, tree view, menu, grid, dropdown, time- and date-pickers. The delivered solution operates so sleekly that it's able to service up to 10,000 concurrent users with no performance loss.

A great advantage is that Iflexion runs their office in the UK, which simplified our collaboration and communication with the customer greatly. What impressed me particularly is their readiness to think creatively and solve complex challenges within limited time frames.
What is it about the company that you appreciate the most?
The people. We worked with real professionals who know their domain inside out. They also have quite a large team so you can ask them for additional workforce if needed. For example, we started with one senior UI designer, but as the project started to grow we understood that we needed an extra help. The second senior UI designer joined the team the next day after our request. I think it's brilliant.
Marcio Santos Digital Marketer
, Online Marketing Consultant at nerd digital
Posted on Sep 27, 2018
Awesome Mobile Development Team
Review Summary
We needed cross-platform mobile app. The app IFlexion delivered enables users to aggregate news and blog posts from a variety of sources, has social engagement features, community creation, discussion boards, comments, and a great content rating system. They're mobile testing was also top notch. I loved the fact that we were able to get everything done remotely, without dropping the ball on any deliverables. The team was always upbeat and ready to get things done.
What is it about the company that you appreciate the most?
Good value and expertise.
Andrei Konogorov
, Senior Application Consultant (FX Cash & Money Markets) at BMO Financial Group
Posted on Sep 13, 2018
Excellent Work. Period
Review Summary
Iflexion is a reliable software development partner. We turned to Iflexion to revitalize a legacy financial analytics system. The team was mostly involved in the development and implementation of the solution's new functionality, as well as assisted our in-house specialists during the system migration. I should say that the team included several professionals who had previously built sophisticated BI solutions for financial companies, so we spent no efforts on explaining our business specifics, which was a great advantage for our company. I also liked their proactive approach to the project on the whole: they didn't come just to fulfill a list of development tasks, but they contributed greatly to the project by offering the functionality and solutions that we hadn't consider before and that turned out to be highly effective. I would also like to highlight that these guys are very good at communication, we had a chance to collaborate with them both onsite and remotely depending on the project stage, they stay absolutely flexible to the customer's needs.
What is it about the company that you appreciate the most?
What truly lets me pick out Iflexion from other custom software development companies is their business focus. While building software solutions, they concentrate on business goals and end users' preferences.
Lindsey Ursula
, Senior Product Manager at Lennox International
Posted on Sep 13, 2018
Excellent Partner for Multiple Projects
Review Summary
Our collaboration with the Iflexion was absolutely great. We've engaged them for several projects. For one of the projects the guys helped us at a critical point when we were ready to stall the entire project. They not only offered a feasible solution but also implemented it in just a week. Owing to our cooperation, we could successfully accomplish it. The result is a fully-functional cross-platform app that enabled our company to reach our mobile and web audience and attract new customers.
What is it about the company that you appreciate the most?
Extensive technical expertise, readiness to work with complex projects that require non-standard business-oriented solutions.
Great experience from Canada
Review Summary
I worked closely with the development team to produce a mobile capable portal for managing travel agent communications. I found the team to be energetic and focused, great communicators and conscientous.
What is it about the company that you appreciate the most?
Focused staff who are eager to please.
Lee Kranefuss
, CEO at Kranefuss Group
Posted on Aug 14, 2018
Fantastic team and work; would strongly recommend
Review Summary
Very, very good. I would recommend them to anyone.

We had developed a computationally- and graphically-intensive prototype Django app, with a fair amount of JavaScript frontend, that needed to be moved to a ruggedized and commercialized deployment. But our actual knowledge of web-based tools and approaches was too thin to hire and adequately manage a team, so I decided to outsource.

The technical lead on my project knows the core technology cold. He is also very well-educated, with a very strong general computer science background. He is on the spot and easy to work with. In no time they had rearchitected the who prototype to be an up-to-date UI (and UI framework), cleaned up the code and made it into a RESTful model, and made it really bulletproof.

One of the really nice things is that they have domain experts my team lead can draw on. My team lead is a back-end expert, but the folks he pulled in to make the single page web app did a fantastic job of designing, refactoring, and coding. They seem to have someone who knows every package and technology inside-out.

One other thing I am really impressed with is their quality control and their attention to detail. A huge set of test suites has been developed, and they make sure everything stays in synch. For example, every directory has a README that has not only told you what to do to get the code running, etc., but has references (hot links) to manual pages related to particular packages or approaches. Not only are they well done, but not once have I found an error in one of these, or seen it fall a release behind.

I had started my career in software for many years (mostly systems programming, relational databases, and compiler design/support), and then switched careers to finance (where I oversaw a $100M IT budget). I shopped the job to about 4 companies, who likely all could have done an adequate job. But I would compare the quality of engineering to that in my first job out of college (where they had phenomenal standards, and hired from only 5 schools - with MIT being the largest source). From the perspective of management (where I have overseen a lot of outsourcing) they get a lot done fast with no wasted time or cost, and don't need a lot of hand-holding or project management as many vendors do; in fact, they do the project management and my team falls into it.

What is it about the company that you appreciate the most?
Strong technical skills; people and resources on a wide range of topics; work very independently - don't need to do any hand-holding.
What was it about the company that you didn't like which they should do better?
The only challenge from the U.S. is that much of the work is done in Minsk, Belarus. If you're on the west coast this is about a 10 hour difference, though they are flexible to stay late. If you are in eastern or central time (or Europe) this is a non-problem, and they are very good with email. On balance, though, they showed better than any of the U.S.-based vendors I looked at so it is hardly a show-stopper.