Impact QA services LLC
Software Testing and Quality Assurance Company
Visit website
ImpactQA is a global independent software testing & QA consulting company. 10 years of excellence. Delivering unmatched services & digital transformation to SMEs & Fortune 500 companies. Headquartered in New York, and has operations in India, London, Dallas, Munich, and Germany. The in-house team has an international reputation for delivering cost-effective, insightful, and customer-centric approaches to a vast array of 250+ clients.
Software Testing Services: They deliver quality engineering, AI-based test automation, performance engineering, and a full suite of continuous and automated testing services performed throughout the software development life cycle.
Domain Expertise: Healthcare, E-learning, BFSI, Ecommerce, Media, Logistics, Real Estate, Medical Device Testing, and more.
Clients: Schneider Electric, Panasonic, Deloitte, Terex, Yum Brands, ANA, NYRR, Delos, Rocket Internet, Learning AZ, NYRR
Why Choose Us?
Quality Assurance & Management: (Test Automation, Functional, Performance, Load, Usability, Regression & Application Testing for Web & Mobile Apps)

QA Consulting & Outsourcing: (Onsite, Onshore, Offshore & Crowdsourced testing services with Pacific time zone alignment at a reduced cost)

Continuous Testing & Engineering: (Performance Engineering, Continuous Testing, SAP Automation, Cloud Native/ Migration & SaaS Testing)

Cybersecurity & Penetration Testing: (App Security, Data breaches, IT Vulnerabilities, Infrastructure Security, Cloud Governance & Protection)
To know how our game-changing innovation redefines the power of your digital experience, contact us at [email protected]
Certifications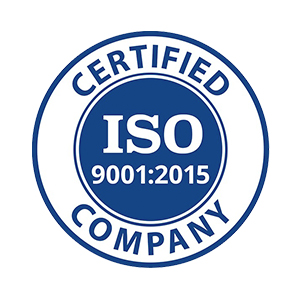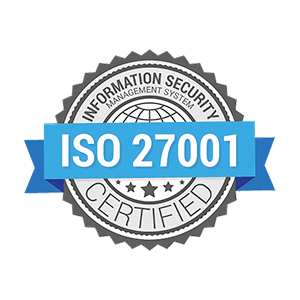 United States
447 Broadway, 2nd Floor
,
NYC
,
New York
10013
+1 (214) 347-9928
Germany
Tannenstrasse 16, Pullach
,
Munich
82049
+49 899 014 5952
United States
6600 Chase Oaks Boulevard, Suite 150
,
Plano
,
Texas
75023
+1 (214) 347-9928
United Kingdom
85 Great Portland St
,
London
,
London
W1W 7LT
+1 (646) 472-5215
Focus Areas
Service Focus
Testing Services
Cloud Computing Services
DevOps
Client Focus
Large Business
Medium Business
Small Business
Impact QA services LLC Executive Interview
Visit Profile
Kindly share your feedback on how GoodFirms has been doing so far in increasing your visibility among potential clients.
GoodFirms has been valuable in providing us pre-qualified leads. It helped our company get better visibility and exposure. As an authentic platform, GoodFirms has always supported us to create trust within our clientele and helps us keep our focus in delivering value to our clients.
Please introduce your company and give a brief about your role within the company?
ImpactQA is a leading software testing provider with a history of delivering custom-tailored solutions to SMEs and Fortune 500 companies. The company is an ace of the deck in offering multiple services like QA Outsourcing, QA Consulting, Software Testing, Quality Assurance, Full-Life Cycle Testing to more than 400+ global leaders.

Headquartered in New York, we're a company of 250+ professionals with a global presence in New Delhi, London, Munich, and Dallas. Since the inception of the firm, the team has considerable experience in catering to various industries like healthcare, eCommerce, education, BFSI, and more.

As ImpactQA's CEO, JP Bhatt leverages his software testing expertise and entrepreneurial tendencies to cater to the attainment of the company's vision and mission.
What was the idea behind starting this organization?
Taking your business into a giant market is often the culmination of years of experience and dedication. It was a watershed moment of giving my aspiration velocity and created a company that could be a global leader in the software testing industry.

After exploring different verticals of the testing industry we thought of crafting the dreams of our clients as close to their imagination. A perfect fusion of testers, innovators, and engineers has helped us to master the testing industry from the past 10 years.

The scope of software testing is boundless and the ever-increasing need for digital transformation always appeals to me. Enticed by an optimistic outlook, we had the goal of becoming the world's leading QA Consultant Company. To be an entrepreneur was a transformation that could create jobs globally and hence, was another reason to set up ImpactQA.
What is your company's business model–in house team or third party vendors/ outsourcing?
Everything from scope to development is handled by our in-house team. We have a team of 250+ professionals which comprises testers, developers, QA managers all under one roof. The in-house project ensures fast communication and shorter delivery time and client satisfaction is reflected in the form of increased ROI and business growth.

From offering combinations of onsite, onshore, off-shore testing to finally providing a full suite of automated testing, ImpactQA is a pure-play QA Consulting company for mid and long-term projects.

The in-house team at ImpactQA applies both domain-specific and client-oriented processes to help startups and Fortune 500 companies gain a competitive edge in the testing market. We also work on various engagement models like Managed Service, T&M, FTEs, and Fixed Price.

We are even nurturing to get into a partnership with a company in Saudi Arabia to tap the Middle East market.
How is your business model beneficial from a value addition perspective to the clients compared to other companies' models?
As a client-driven firm, we engineer world-class software testing solutions to deliver timely, cost-effective, reliable, and quality solutions. We follow a customer-centric approach to give a clear picture and complete transparency throughout the project.

However, quick updates, technical expertise, transparent communication, 24x7 availability are a few of the imperative factors responsible to deliver a project successfully. We instill innovation, digital transformation, diversification of resources, testing quality, and operational insights to be one step ahead while providing solutions to our clients.

Our partnership with two of the leading companies, MicroFocus and Dynatrace helps us to gain a double edge in the testing market. We knew AI Testing and Blockchain Testing will coexist in unison and hence adaptation to next-gen technologies helped us to outgrow as a leader in the testing industry.
What industries do you generally cater to? Are your customers repetitive? If yes, what ratio of clients has been repetitive to you?
We cater to multiple business domains - Manufacturing, Airlines, BFSI, e-Commerce, HealthCare, FinTech, Retail, e-Learning, Logistics, Automotive, Telecom, Entertainment, IoT, Medical Devices, etc.

Be it an ERP (SAP or Oracle), IoT set-up, Web/Mobile Application, or a Medical Device Software, we have covered all the testing requirements. Empowered by 10 years of excellence, ImpactQA is a global leader in next-generation software testing and consulting.

We give the utmost importance to understand the client's requirements and clarify all the open-ended points to establish a precise and clear idea about the project.
We have an excellent client-retention rate of approximately 90% as of 2017. Our valued clients return to us with new projects and we also acquire potential clients by 'word of mouth'.
Mention the objectives or the parameters critical in determining the time frame of testing an application & website.
The parameters that are significant in determining the time frame of testing an application and website majorly depend on the requirement of the project i.e. the types of testing involved - manual, automated, functional, performance, security, usability, compatibility, etc.

A few amongst them being the right testing process, a number of test documentation involved, mobile browser and device dependencies, management of QA resources, etc.

It involves various stages like the responsiveness of mobile/desktop and OS versions and final development process. Hence, every phase of mobile application and desktop testing claims a different amount of time, effort, and workforce.
How much effort in terms of time goes into testing the front end and back end of an application & website?
The amount of effort that goes into testing the front-end and back-end of an application and website majorly depends on the scope (size) and complexity of the application involved. The back end is the critical part whereas the front-end plays a vital role in framing the timeline of the project.
What are the key parameters to be considered before selecting the right model for testing?
To select the "right" testing model, we firstly look at the business needs depending on the time-to-market, budget, feasibility, ROI, risk levels, process, etc. Because all our employees are in-house, clients can rest assured that their project is handled by skilled and highly qualified professionals.

While other companies might bring on freelancers or outsource their projects, we ensure that our senior teams of QA Managers and QA Testers provide timely delivery of the projects.
Agile Testing or Waterfall Testing. Which testing model do you prefer?
We don't adhere to the fact that one model fits in every project. The choice completely depends on the specific requirement of the project.

If the specifications are defined from the initial phase of the project, it's better to go with the Waterfall Testing. Otherwise, adopting agile methodology proves to be a smart approach.

Since the Software Testing Industry has seen a transition from waterfall testing to agile testing, 95% of our projects are based on agile testing.
Please list some factors which are important while testing a product or service.
The process of delivering quality depends on factors such as the business requirements, project goals, time-to-market, target audience, flexibility, etc. We never initiate the project before clarifying the client requirements.
What are the key factors that you consider before deciding the cost of testing a product or service?
The cost of testing a product or service application depends on the size of the project and the engagement of the work majorly defines the management of QA resources.

It also depends a lot on how many test documentations are implemented, how many tools and software licenses are required and what is the nature of the project.

Hence, majorly the cost of the testing depends on the number of hours required by the testers, project managers and time frame of scoping, execution and delivery process take, the testing environment and platform configurations, and lastly the delivery support.
What kind of payment structure do you follow to bill your clients? Is it Pay per Feature, Fixed Cost, Pay per Milestone (could be in phases, months, versions etc.)
As an exponential partner, our philosophy has always been to form long-term relationships with our clients. Whenever we kick-start a project, we ensure to have transparent communication and mutual agreement in place.

So, the payment structure completely depends on the nature of work and the client's requirements.
Do you take in projects which meet your basic budget requirement? If yes, what is the minimum requirement? If no, on what minimum budget you have worked for?
With capabilities that include technical knowledge, product engineering, software testing, delivery, and support, ImpactQA delivers digital transformation services that fuel innovation, competitive differentiation, and business growth.

We cater to the clients globally and project size is not the priority. There are many start-ups with whom we started small. Today, they have multi-year contracts with us and they are happy to pay us 3 times more rates (per/hr) than they paid us a few years ago. We love to help grow our customers and in turn, grow with them.

Sometimes, we are aggressive on rates if we are taking on a large, well-established vendor that can add business value to our industry domain. On multiple occasions, we have knocked out some big players with highly competitive rates.
What is the price range (min and max) of the projects that you catered to in 2019?
The prices varied from $15/hr - $55/hr offshore depending on the type of testing involved to $65/hr - $240/hr for onshore.
Impact QA services LLC Clients & Portfolios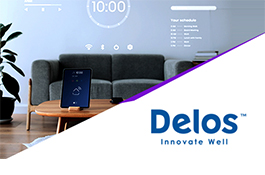 Impact QA services LLC Reviews
All Services
Testing Services
Relevance
Most Recent
Rating: high to low
Rating: low to high
Write a Review
QA Manager | Automation Architect at TRAY
Posted 1 week ago
Impact QA: A Reliable Partner in Testing Services
Review Summary
I had the pleasure of working with Impact QA for our testing needs, and the experience was outstanding. The team at Impact QA consistently demonstrated their commitment to excellence, providing us with testing services that exceeded our expectations. The resources they allocated to our project were not only skilled but also remarkably trainable. Their ability to grasp complex concepts swiftly and efficiently was truly commendable. It was evident that they approached their work with a keen eye for detail and a dedication to thoroughness. Throughout the collaboration, communication with Impact QA was seamless, and their responsiveness ensured that our project timelines were met consistently. Their commitment to quality, coupled with the adaptability and quick learning demonstrated by their resources, makes them an excellent choice for any organization seeking top-notch testing services. I highly recommend Impact QA for their professionalism, expertise, and the outstanding quality of serv
What was the project name that you have worked with Impact QA services LLC?
Quality Services
Describe your project in brief
TRAY® is a the only INDEPENDENT Point of Sale solution for multi unit full service and fast casual restaurant chains. As a growing number of companies seek to introduce a cloud-native POS into their operations to improve their customer experience and reduce operating costs, TRAY is the only enterprise-class system that offers a full turnkey solution that can operate on legacy hardware. Unlike other POS companies, TRAY was built with the Cloud at its core, not an afterthought. TRAY uses a modern backend combined with an inexpensive Android front end solution.
What is it about the company that you appreciate the most?
.
What was it about the company that you didn't like which they should do better?
.
Alister Cedeno
, QA Manager at Teamflow
Posted on May 24, 2022
Quality Assurance services: Recommended for the price but need good communication channels
Review Summary
I have high standards for work quality. Our project's representatives were professional, showed concern for the product, and communicated difficulties as they arose.

Overall, the experience was positive; the quality of the product was increased because to our manual testers, who will be sorely missed. In overall, I'd recommend ImpactQA services.

Please be aware the representatives are in India and communication channels can be delayed due to time differences. Organizing meetings is also difficult for this reason. You won't be able to address immediate issues that need support from QA and it is difficult to keep track of their working hours.
What was the project name that you have worked with Impact QA services LLC?
Full Manual QA services for a startup company
Describe your project in brief
Write, amend, and delete test cases as part of a complete manual QA service. Bug tracking, reporting, and duplication. Full-time contractors who were in charge of QA for several months with no direction. Dependable services.
What is it about the company that you appreciate the most?
Our Manual testers showed care for the product they were testing
Testers would attempt to complete tasks that they were assigned to
Testers were friendly and always communicative of issues as they arose
What was it about the company that you didn't like which they should do better?
Sales Rep should consider time differences when contacting clients. Calling at midnight on a Friday night or 7:00 am on Monday is not acceptable.
Whiles reps were good, it was difficult to keep telling them small missed details on a weekly basis
Not a set schedule for reps, I had difficulties contacting them during their scheduled hours
good services.
Review Summary
ImpactQA very responsible and dependable service who is well-organized and good with detail work.
What is it about the company that you appreciate the most?
ImpactQA very responsible and dependable service who is well-organized and good with detail work.
What was it about the company that you didn't like which they should do better?
none
Shaun Stewart
, Vice President at at Delos™
Posted on Dec 02, 2020
Outstanding QA vendor
Review Summary
I have been working with ImpactQA for 2 years now as my key QA contractor. The three ImpactQA contractors that work with us have become integral members of our team. They have gone far beyond any QA contractors I have worked with before - they have helped refine our process, bring in new tools, and are always thinking critically and proactively how they can help my company succeed. All three are highly experienced (8+ years or more) and have excellent communication skills. They are also backed by an excellent organization, with hands-on executives who regularly check in to make sure we are happy; despite our small size (relative to some of their other clients), their CEO always visits us in person whenever he is in town. ImpactQA is truly a great vendor and partner.
What is it about the company that you appreciate the most?
Their core strengths include highly experienced and competent QA leads/analysts, being thoughtful and proactive partners, highly competitive pricing, and an excellent organization from CEO on down.
What was it about the company that you didn't like which they should do better?
Nothing. I wish all of my vendors were as good as ImpactQA.
ImpactQA - Pen-Testing at a high quality Level
Review Summary
ImpactQA delivers remote QA-Testing and is very engaged and analysis each software component in detail. The team is proactively communicating and documenting the work with detailed reports.
Amandeep Singh Bawa
, Head - IT Infrastructure at PANASONIC INDIA PVT LTD.
Posted on May 04, 2020
Professional, Robust and Exceptionally good at their services
Review Summary
We chose ImpactQA for handling our performance and security testing services. Their team made sure there were no performance bottlenecks and security issues in our applications as we were moving them from DCs in Singapore over to the cloud. They were professional, robust and exceptionally good in delivering their testing services.

• Project Budget: $10001 to $50000
• Project Duration: April 2014 - July 2014
• Project Status: Complete
• Services: Performance and Security Testing

What was the project name that you have worked with Impact QA services LLC?
ImpactQA Review
What is it about the company that you appreciate the most?
Performance and Security Testing
Testing Services Review
Review Summary
We have been working with ImpactQA for almost 2 years now. They provided us with good resources for manual and automation testing. They understand business requirements and stretched a bit to accommodate as per the workload. They can improve a bit on providing guidance to engineers on best practices and if they are stuck so issues don't linger around for long. Communication can be a bit professional. Overall we got amazing results from the manual and exploratory testing that surfaced some crucial bugs.
What is it about the company that you appreciate the most?
1. Less turn around time on queries 2. Replacements for engineers if required or if someone is going on a long leave 3. The extra push to meet deadlines
What was it about the company that you didn't like which they should do better?
1. Should provide a senior person with more experience 2. Communication could be more professional on calls
Umesh Chandra
, Lead QA Architect at Vita Mojo
Posted on Feb 17, 2020
Great offshore software testing partner, highly recommend.
Review Summary
Vitamojo has been working with ImpactQA for almost 1 year and it's been a positive and productive partnership. ImpactQA is a great partner to work with. They took the time to understand my requirements and did their utmost to find the right team for Vitamojo. They're responsive, open to feedback and professional. They always go over and above to meet our needs so that we can deliver our software on time to our clients.
Sudheer Bandaru
, CTO at Shortlist Professionals
Posted on Feb 06, 2020
Highly professional and reliable QA team
Review Summary
We are very pleased with the work and professionalism from the beginning to the end. We have seen tremendous value with the outcome generated by the team with very limited supervision and bandwidth from our side. We definitely will be looking to engage with the team again in the future as we roll out new products and make huge enhancements to current products.


Richard Alberg
, CEO at MWS Technology
Posted on Dec 16, 2019
We remain happy after numerous projects
Review Summary
We have worked with ImpactQA over many years. They have always been professional, competent and responsive. It is a pleasure to do business with them. I am happy to recommend them to others.
What is it about the company that you appreciate the most?
Supportive, professional and competent
Ashish Jain
, Director QA/QC at Nykaa.com
Posted on Dec 12, 2019
Good resources and good management
Review Summary
We have been working with ImpactQA for past more than 2 years. They have been providing us with good resources whose contribution has been very valuable. Overall we are satisfied with this engagement.
What was it about the company that you didn't like which they should do better?
They take time to provide resources when required and should work upon that.
Testing services by Impact QA
Review Summary
I was really pleased choosing ImpactQA for our Mobile and Web application testing including functional and automation testing. ImpactQA has a committed team of QA testers. They are quite professional in their work. We had a large project which they delivered as promised. Everyone from front-end, back-end, QA did a good job taking our project to the finish line. The team's capability to cater minute technicalities is highly commendable
Venkat Manda
, Head Of Quality Engineering at PowerSchool
Posted on Aug 29, 2019
They have delivered way beyond than asked
What was the project name that you have worked with Impact QA services LLC?
People Admin
Ashok Sahay
, Head of Solution Delivery at DTDC
Posted on Aug 13, 2020
Best QA service provider.
What was the project name that you have worked with Impact QA services LLC?
DTDC