INT is an award-winning digital-first enterprise bringing innovative ideas to life since 1997. Offering simple and sustainable digital solutions with the confluence of technology, analytics and marketing, INT is the trusted partner of fastest-growing Agencies, SMEs and Startups across 20+ countries. Our consultative & collaborative approach is analytics-driven. It helps enterprises to navigate every facet of the digital landscape, to identify growth opportunities, reveal competitive advantages, and define engaging experiences for their customers. Our entrepreneurial zest and legacy have helped us formulate enterprise-grade scalable products that translate organizational ambitions into a successful reality.Presently INT has 750+ passionate professionals who strive to provide fast and flexible digital solutions with utmost efficiency. Over the last two decades, INT has been successful in creating Digital Success stories while working with brands like Ageas, SBI General, Indusind Bank, Dr. Reddy's, Cipla, Government of India to name a few.
Certifications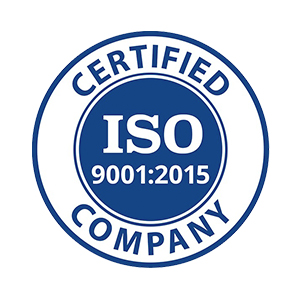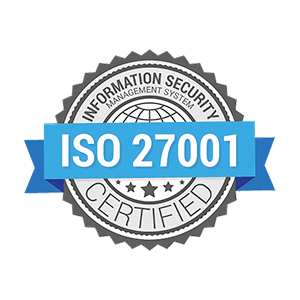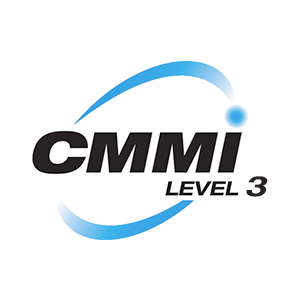 India
Saltlake Sec V
,
Kolkata
,
West Bengal
700091
033 4046 4422
United Kingdom
6 Hays Lane, London, SE1 2QG United Kingdom
,
London
,
London
SE1 2QG
+44 203 769 2839
United States
1310 S Vista Ave Ste 27, Boise Idaho 83705, USA
,
Boise
,
Idaho
83705
1 (414) 455-1410
Singapore
22 Malacca Street, #04-03
,
Singapore
,
Singapore
048980
+65 31591575
Focus Areas
Service Focus
Mobile App Development
Web Development
Software Development
Testing Services
Big Data & BI
Client Focus
Small Business
Large Business
Medium Business
Indus Net Technologies Executive Interview
Abhishek Rungta
Founder & CEO
Visit Profile
Please introduce your company and give a brief about your role within the organization.
INT is a full-cycle product engineering company working at the confluence of technology, analytics, and marketing. With 750+ passionate professionals, it serves enterprises like Ageas, SBI General, Indusind Bank, Dr. Reddy's, Cipla, Government of India, and more. I founded the company in 1997 and have been managing the organization as the CEO ever since.
What is the story behind starting this company?
In 1996, I came across the Internet for the first time. It was very clear to me from the moment that this is what I want to do for the rest of my life. Next year, I established Indus Net Technologies (now INT.). It has been a long but beautiful journey.

We evolved from a web hosting company to a web design agency, to an agency for agencies, to a digital marketing outsourcing company, to a web+mobile application development company, to an enterprise-grade digital service company in a span of 23 years.
What are your company's business model–in house team or third party vendors/ outsourcing?
We have an extensive team of 700+ digital experts working from our offices in Kolkata and the development center in Chennai. We are definitely an in-house team.
How does your company differentiate itself from the competition?
Over the years, one thing was common - making our clients successful. Our work is used by millions of people globally, and it makes them happier. This is the core purpose of the company we built.

As our new identity INT. we continue to evolve as an enterprise-grade technology partner for enterprises, helping them in value creation at the confluence of technology, analytics, and marketing. We are ever more ambitious and bold.

The new INT. stands to define its core philosophy as:
"We seek and spread knowledge, practice brutal honesty, and create real sustainable value in a world plagued with bullsh*t, hype, and misinformation."
With our experience, our diversity, and our success stories; we have a strong sense of the direction in which we can grow and excel.
What industries do you generally cater to? Are your customers repetitive? If yes, what ratio of clients has been repetitive to you?
Although we have over the years worked with a varied range of clients, our main focus has been and continues to be the Banking, Insurance, and Financial service companies. This is where our niche is.

We also do a chunk of work for the Pharmaceutical and Healthcare industries. Our customers are mostly enterprises and fast-growing startups.

Most of our clients are repetitive and a lot of our business comes from references. 70% of our clients are repeat customers.
Please share some of the services that you offer for which clients approach you the most for?
We specialize in Custom Software Development, Web & Mobile Applications Development, Analytics, Modernizing existing software products and applications, DevOps Services, Test Automation Services (Web, Mobile, and API), Cloud Services and UX/UI Services.
What is your customer satisfaction rate according to you? What steps do you take to cater to your customer's needs and requirements?
With an NPS score of 78, we strive to provide a world-class customer experience for our clients.

We give a lot of importance to our relationship with our clients and we always go the extra mile for their satisfaction. With constant feedback from our clients on every step of the project, delivering 2x of the client's requirements, and a very robust sales and marketing mechanism, we are setting the very bars for delivering high customer satisfaction.
What kind of support system do you offer to your clients for catering to their queries and issues?
We dedicatedly attach account managers for each of our clients, who are available 24x7 and for all the needs a client may have, whether it relates to payments or their projects or an escalation.
What kind of payment structure do you follow to bill your clients? Is it Pay per Feature, Fixed Cost, Pay per Milestone (could be in phases, months, versions etc.)
We generally follow pay per milestone mode based on work in phases. We also have engagement models like:
Talent Cloud - Idea and Innovation Outsourcing, Well trained and experienced digital professionals, Extension of your team with ZERO overhead costs.
Dedicated Hiring TM- INT. introduced the concept for a low-cost, high control engagement model for fast-growing organizations.
Flexi Hiring TM- Another concept coined by INT. is, a dynamic and flexible team of professionals on call when need is there.
Do you take in projects which meet your basic budget requirement? If yes, what is the minimum requirement? If no, on what minimum budget you have worked for?
The budget is subject to project and development requirements. We don't have a minimum requirement to take up projects. We even have worked on MVP projects for as low as $10,000.
What is the price range (min and max) of the projects that you catered to in 2020?
Our price of the projects we did in 2020 ranged between $10K - 200K.
Where do you see your company in the next 10 years?
In the next 10 years, we are looking to scale at least 10X in revenue and size. We envision continuously deliver on promises, customer expectation, mutual trust, and changing technology to deliver sustainable Digital Success to organizations globally.

We would continue to translate your ideas into industry-leading solutions that advance your business. Our professional services ensure the digital products we produce set a high water mark for engagement, efficiency, and elegance.
Indus Net Technologies Clients & Portfolios
Indus Net Technologies Reviews
All Services
Mobile App Development
Digital Marketing
Relevance
Most Recent
Rating: high to low
Rating: low to high
Write a Review
INT. is a true saviour for us
Review Summary
I am really happy with Indus Net Technologies because the company is totally genuine and shows the genuine properties to the people who are in search of buying a home and I am really satisfied with INT. Those agents who are using INT. his money, time and many things are saved. And clients time are also saved and they are getting very much good properties on the site to search. Team INT. are very much helpful in coordinating with the issues and taking care about the account.
Happy to work with INT.
Review Summary
It is nice to work with Indus Net Technologies.. they are prompt with their actions and can touch the right nerves at the right time.
Getting business in this covid 19 pandemic
Review Summary
Thanks Indus Net Technologies for your service. we sold 2 flats during this pandemic situation from your digital campaigns.
What is it about the company that you appreciate the most?
Timely delivery
Jamila altawil
, Founding Partner at at Alta Booking
Posted on Jul 01, 2020
Great team with excellent skills to put your thoughts in a real project
Review Summary
Great team, bringing our dream to life. Prompt in time , hard working team , creative, great working with them
What was the project name that you have worked with Indus Net Technologies?
Excellent
Nduka Udeh
, President at at Shoptomydoor.com
Posted on Jun 30, 2020
Number 1 Choice For All IT Services - Web, App, SEO, Marketing
Review Summary
Have been with IndusNet for a while and have spent well over $100,000 in projects with them. Have been very satisfied all the way. They have a system where you are assigned to a Project Co-ordinator whose role is make sure you as the customer is totally satisfied with the work been done by the developers. Its like having a second eye into your projects.

Will recommend them for your IT projects, irrespective of the size.
What is it about the company that you appreciate the most?
Their project support is excellent. Its like having a second eye internally looking into your project from a customer point of view. After close to 2 years of various projects, l have found the company to rely on always.
What was it about the company that you didn't like which they should do better?
Their network administration support needs some improvement. I think they are overloaded in that regard and need to hire more network adminstrator staffs.