Intellias is a trusted technology partner to top-tier organizations and digital natives helping them accelerate their pace of sustainable digitalization. For over 20 years Intellias has been building mission-critical projects and delivering measurable outcomes that meet our clients' business needs. We are contributing to the success of the world's leading brands, among which are HERE Technologies, LG, Siemens, Swissquote Bank, KIA, TomTom, HelloFresh, Xerox PARC, and Deloitte. Intellias empowers businesses operating in Europe, North America, and the Middle East to embrace innovation at scale.
We help organizations from across a variety of industries create innovative digital products and experiences using deep expertise in emerging technology, domain knowledge, and high-performance product culture. Based on the business's strategic objectives, we enhance the product vision, technology utilization, and production capabilities.
Certifications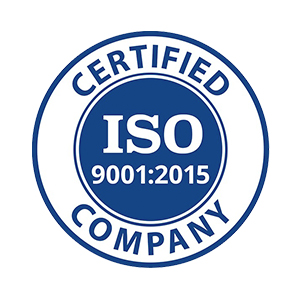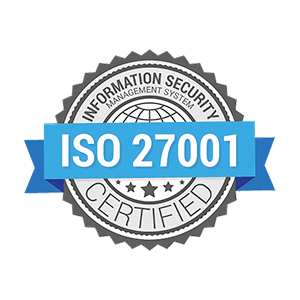 United States
500 West Madison Street
,
Chicago
,
Illinois
60661
+12156086081
Focus Areas
Service Focus
20%
15%
15%
10%
10%
10%
10%
10%
Web Development
E-commerce Development
Big Data & BI
Software Development
Cloud Computing Services
Client Focus
Small Business
Medium Business
Intellias Executive Interview
Roman Pavlyuk
VP of Technology
Visit Profile
Please introduce your company and give a brief about your role within the company?
I am Roman Pavlyuk, VP of Technology at Intellias, a software solutions company. Headquartered in Ukraine and with offices in Germany, Poland, and Saudi Arabia, we deliver solutions to Fortune 500 corporations and help leading technology innovators across the globe build their software products in a variety of domains. With the ambitious aim to achieve excellence in our tech processes, delivery, and services, including custom software development, Big Data, AI/ML, IoT, and cloud solutions, we've initiated a Technology Office within Intellias organizational structure.
As a Head of Technology Office, I manage, lead, and, of course, inspire the technology stream in the company. Today, our unit is rapidly growing and has already started delivering value to our clients.
What was the idea behind starting this organization?
Since 2002, Intellias has been a digital technology enabler to our customers around the globe. We bring together the most talented engineers, deep technical expertise, and personal commitment to deliver innovative solutions to Fortune 500 companies and help industry-leading corporations.
Fast pace of the IT industry development makes us rethink the way we deliver services. Analyzing markets, we see that industry demands more consulting, advisory, and high value-added services, like design, prototyping, ideation. More and more clients choose an end-to-end approach while working with vendors. To address emerging industry trends, we run Technology Office that will add Intellias a competitive edge. We aim to become a one-stop shop for our clients and partners, covering the entire range of required services.
Another idea behind Intellias Technology Office is to provide our specialists with the opportunity for self-development. In most companies, the position of solution architect is a top career level for a tech expert. Since our employees want to grow further, we develop a tailored career development model that will allow them to achieve more — become consultants or solution leaders.
What is your company's business model–in house team or third party vendors/ outsourcing?
Our business model is an in-house team of full-time employees. We do work with sub-contractors or consultants and we don't work with third-party vendors.
How is your business model beneficial from a value addition perspective to the clients compared to other companies' models?
Intellias is a solution provider. Focusing on clients' challenges, we deliver services that would cover their needs — starting from team augmentation as the basic service model of Intellias to ideation in complex advisory projects. Together with our clients, we form strategic roadmaps for their businesses and decide on the levels of responsibility. We address all business problems of our clients: if we focus on challenges, we focus on priorities and deliver value fast. Working with us means getting quick strategic wins in the first months of our cooperation.
What industries do you generally cater to? Are your customers repetitive?
Intellias caters to a variety of industries, including automotive, FinTech, transportation and logistics, healthcare, telecom, and retail. However, our footprint in the automotive domain is the most remarkable, as we work with some of the largest car manufacturers and Tier 1s. In most cases, we have long-term relations with our clients, cooperating with several accounts for more than 10 years.
I'd like to mention Intellias gets many recommendations and new client profiles within the industry. It proves the high level of our services quality as well as allows us to gain even more knowledge within each domain.
Mention the objectives or the parameters critical in determining the time frame of developing a web app.
Key parameters in web application development don't differ from the objectives, goals, and approaches to the development of an application in general. As a certified product manager, I build all processes around client's business problem statement.
First, we range our problems in a backlog, getting the pool of tasks to cover. Then, our Solutions Team checks all quality attributes that will make an application market-ready, relevant, and accepted by a client. The next step is to outline time-to-market and implementation roadmap. That's a bottom-up approach to determining the time frame for web app development. We also use a top-down approach that means clients can decide on projects timelines. Combining both approaches, we can create an optimal roadmap for web app development.
How much effort in terms of time goes into developing the front end and back end of a web app?
Depending on project complexity and expected results, the range is huge — from several weeks to many years. There are unique cases like framework adaptation that require even less than a week of development. But when it comes to the maximum of time and effort needed — it's almost impossible to specify. The development of an online booking website for an airline, for example, may take years, combining frontend decisions for a smooth user experience and complex backend that unites ERP, payment systems, loyalty programs, etc.
What are the key parameters to be considered before selecting the right platform for a web application?
There are no unified parameters for each application, so we have our own methods to define these parameters case by case. Our Solutions Group, a responsible unit within the Technology Office, conducts a Quality Attributes Workshop with business demand as the main input.
With our years of experience and deep knowledge, we've developed standardized schemes and tables that help to choose frameworks or platforms based on business requirements and quality attributes. During workshops, we transform all attributes into specific solutions and check which platform covers all of them. Then, our Solution Group creates a decision matrix for each platform and quality attribute — the platform that scores the most eventually wins.
Which platform and technologies do you prefer to use in development of your web apps?
In the technological scope, we can define different aspects — platforms, infrastructure platforms, and programming languages or frameworks.
When it comes to infrastructure platforms, we are strong in Microsoft Azure, being Microsoft Gold Partner as well as having lots of experience and certified experts in this expertise. One of our biggest clients has a huge infrastructure based on Amazon AWS, so we're also experienced in this technology. Plus, Intellias is actively working with Google Cloud. As for platforms in general, we work with Salesforce, Buildsoft, and enterprise-level platforms.
We're covering all spectrum of programming languages and frameworks, constantly mastering our technology levels.
Do you offer website design templates or customised website design, and do you have a responsive website design?
We don't have ready-to-use website design templates. Though, we offer a customized website design based on customer's needs. Focusing on problem-solving, our Solutions Group creates a customized design that defines personas and builds experience for them. A responsive website design is one of the basic requirements of today's design practices, so we do it based on client's demand or project specifications.
What are the key factors that you consider before deciding the cost of a web application?
The cost of a web application depends on efforts and resources spent on its development. Here are the main price influencers:
the urgency;
the pervasiveness of the problem;
the project complexity.
What kind of payment structure do you follow to bill your clients? Is it Pay per Feature, Fixed Cost, Pay per Milestone (could be in phases, months, versions etc.)
Intellias is very flexible in its billing model. The type of payment structure is always defined during the engagement process — we agree on the best-fitting variant for both our company and our client.
Do you take in projects which meet your basic budget requirement? If yes, what is the minimum requirement? If no, on what minimum budget you have worked for?
For Intellias, a budget is never the key factor here. If the potential project promises to become a market-leading solution, have a good market presence, or guarantee further cooperation, even a relatively small budget won't stop us.
There are also cases when projects with large budgets don't have any potential in the long run. We don't take such project no matter how big the budget is.
What is the price range (min and max) of the projects that you catered to in 2019?
Our price ranges from small to multi-million projects, as we focus on an enterprise segment and work with big corporations and Fortune 500 companies.
Intellias Clients & Portfolios
Key Clients
HERE Technologies
LG
Siemens
Swissquote Bank
KIA
TomTom
HelloFresh
Xerox PARC
Deloitte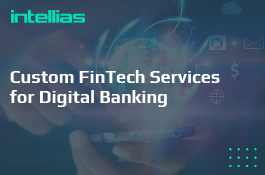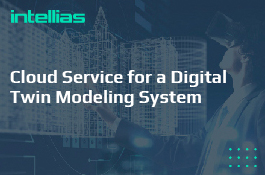 Intellias Reviews
All Services
Big Data & BI
Cloud Computing Services
Software Development
Relevance
Most Recent
Rating: high to low
Rating: low to high
Write a Review
Ebbe Groes
, CEO at BetBrain Ltd.
Posted on Oct 06, 2017
Great service in Lviv
Review Summary
Vitaly, the Intellias CEO, might be the single most helpful top manager in such a company that I have ever worked with. His personal involvement keeps things moving with good speed and common sense, never looking to "milk" their clients but instead help with best decisions.
Andreas Kruse
, CTO at Phase6 GmbH
Posted on Apr 05, 2019
Developers of Intellias are very much talented
What was the project name that you have worked with Intellias?
vocabulary acquisition application
Derek Adams
, Chief Technology Officer at Brainstrom Inc.
Posted on Apr 14, 2020
Intellias have complete integrity and they are forefront at understanding the technology..Most reliable outsourcing partner!
What was the project name that you have worked with Intellias?
Innovative Elearning Solution for Professional Corporate Training
Ebbe Groes
, CEO and Co-founder at Everymatrix Ltd
Posted on Apr 14, 2020
Intellias is great outsourcing company.. their efficiency in response and escalations are outstanding!
What was the project name that you have worked with Intellias?
Business Intelligence Platform for Reporting and Analysis
Daniel Alarcon-Rubio
, CTO at Airmap
Posted on Apr 14, 2020
Most trusted company with talented people and having sound knowledge about the product...
What was the project name that you have worked with Intellias?
Drone Data Platform for Safe and Regulated Flights​
Resources