INTERSOG
Agile software engineering and staffing services
Visit website
Intersog has been recognized as a leading IT services provider for Fortune 500 companies, including CDW, Bosch, Tesla, and Mitsubishi Motors. Review the portfolio: https://intersog.com/portfolio.
With the five delivery centers in North America and Europe, Intersog has been sourcing top candidates for nearshore and offshore development teams. The company serves businesses in various industries, including healthcare, financial services, eCommerce, manufacturing, blockchain, education, video gaming, and more. Intersog specializes in full-service software engineering and staffing solutions for mobile and web development, IoT, artificial intelligence, Big Data, and cloud.
Intersog provides the following IT services:
IT Team Augmentation
We help our clients overcome the IT talent shortage across industries. We will provide you with contigent workfroce solutions and dedicated development teams. Learn more: https://intersog.com/dedicated-teams
Software Development Outsourcing
Let our team build high-performing products that fuel growth and drive your business forward. You can outsource your software project to our delivery teams from Mexico, Canada and Ukraine. Learn more: https://intersog.com/it-outsourcing-services
Hire Developers
Hire skilled software developers and engineers within just 2 weeks. Our talent pool includes more than 250 IT specialists. Learn more: https://intersog.com/hire-developers
Technology Consulting
We will help you design and adopt software engineering strategies that get your business on the path to success. Learn more: https://intersog.com/it-consulting
Ukraine
18 M Govorova Str.,
,
Odessa
,
Odessa
65009
United States
220 N.Green Street, 2nd floor
,
Chicago
,
Illinois
60607
+18334683776
Canada
595 Burrard St
,
British Columbia
,
British Columbia
BC V7X 1L3
+17787724770
Mexico
Av Adolfo López Mateos Nte 95, Italia Providencia
,
Guadalajara
,
Jalisco
44648
+523346240075
Focus Areas
Service Focus
Mobile App Development
Software Development
IT Services
Artificial Intelligence
Cloud Computing Services
Client Focus
Medium Business
Large Business
Small Business
INTERSOG Executive Interview
Viktor Bogdanov
Head, Marketing & PR
Visit Profile
Please introduce your company and your role within the company.
We're Intersog, an international provider of custom software development specialized in the delivery of full-cycle, end-to-end solutions for Enterprise, IoT, eHealthcare, Big Data and Smart Tech. Headquartered in Chicago's iconic Willis Tower, we're a company of 120+ specialists with 2 R&D Centers in Ukraine, Europe's leading IT outsourcing hub. My current job role is Head of Marketing and PR; in particular, my responsibilities lie in corporate marketing strategy development and implementation in the U.S. and EU markets, cross- border team management, budgets, results benchmarking and reporting to our VP Marketing.
Mention the objectives or the parameters critical in determining the time frame of developing a mobile app
Availability of resources and time to hire (the longer you're looking for candidates with required skill sets and are stuck in bureacratic hiring procedures, the longer it'll take you to build a mobile app); Cost of development / dev budget (early-seed companies and startups are often on a shoestring budget and can only develop their product in small iterations and according to funding rounds which extends mobile app dev timeframe significantly); Niche competition
What % of the time required to develop an app is dedicated for front end development process and back end development process
I'd say 50% / 50%
What is your company's business model–in house team or third party vendors / outsourcing
We provide software development outsourcing based on two models: blended rate (T&M) for one-time and standalone projects and a Collaborative Software Dev Team in our Ukraine's R&D Centers for long-term projects or projects that clients want to have maximum control of.
How is your business model beneficial from a value addition perspective to the clients compared to other companies' models?
Collaborative Agile Team is our flagship service and we've refined our offering to be as transparent and cost-effective as possible. Due to flexible and transparent pricing (salary + management fee), the client has a clear picture of their IT project spending, is able to budget software development in a more proactive and efficient way and can easily scale up and down as project requirements or market conditions change. Key model benefits are:
-Pricing transparency
-More efficient budgeting
-Can save up to 50% of OPEX as a result of leveraging lower-cost IT talent pool in Ukraine
-Quick access to technologies and skills that are hard to find or too expensive in the United States or within the EU
-Project scalability
-Fast time to hire (30 days or less) and you swap resources with just a 14-days notice
What are the key parameters to be considered before selecting the right platform for a mobile application?
Geolocation and geotargeting (there're Android and iOS dominant ecosystems spread around the Globe), access to resources (in-house vs offshore), niche / industry best practices, monetization potential, etc.
Which platform do you suggest your clients to begin with when they approach you with an idea (Android or iOS) and why?
Again, it depends on each certain client's case and industry peculiarities. Most of our clients normally order iOS and Android versions of the same app and to reduce their budgets for native app development, we also offer hybrid app dev using PhoneGap and similar tools and
frameworks.
What are the key factors that you consider before deciding the cost of a mobile application
Overall complexity of features (e,g,. implementing a voice recognition solution or iris verification method will definitely add up to the cost), native vs hybrid development, number of required functions, back-end integrations. That being said, the more features you want to see in your app, the more you'll have to pay for it. We've built a simple project calculator on our website and any website visitor can have a rough estimate of their project and get a ballpark cost for it.
What kind of payment structure do you follow to bill your clients? Is it Pay per Feature, Fixed Cost, Pay per Milestone (could be in phases, months, versions etc.)
In some cases, especially when we work with startups and entrepreneurs, we use Pay per Iteration, but in most cases we charge our clients per manhour. In case of Collaborative Team clients, they pay each team member's salary and our management fee per person on top of that. That's pretty much it!
Do you take in projects which meet your basic budget requirement? If yes, what is the minimum requirement? If no, on what minimum budget you have worked for?
We're a for-profit company and, thus, are interested in large-volume project scopes, as they're definitely more profitable. Yet, we have experience working with very low-budget companies or are able to reduce any company's software development budget by offering clients to take advantage of our offshoring capabilities. Whereas in the past we took in even $1,000 worth projects, now when we're more mature we have to filter projects we undertake and are looking forward to projects that fit in $50,000 - $100,000 range and above.
What is the price range (min and max) of the projects that you catered to in 2015?
The average price range of projects we execute is $50,000 - $100,000.
Which business model do you suggest to your clients enabling them to generate revenue from mobile applications? Why?
It depends on each particular case. In case of a mobile telehealth solution, the only most appropriate model is a fee per minute of a video consultation. In case of gaming apps, that's definitely in-app purchases and ad banners that monetize the best; the same applies to most of consumer facing apps we deliver. In some cases, subscription-based pricing works best. That's all very individual and what may be a great revenue model for some businesses can turn to be an app killer for others.
INTERSOG Clients & Portfolios
Key Clients
CDW
Tesla
Bosch
SAM Learning
Mitsubishi Motors
Neustar
Travian Games
Windeln de
Deana AI
Northern Trust
The University of Chicago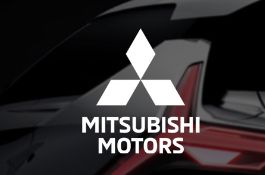 INTERSOG Reviews
All Services
Mobile App Development
Relevance
Most Recent
Rating: high to low
Rating: low to high
Write a Review
Jack Turner
, Founder & President at Ski Nation
Posted on Nov 10, 2015
Proactive and Collaborative.
Review Summary
The client belongs to skiing industry and is a ski team member. With Ski Nation, the client aims to offer a solution that can help skiers all across US & Canada. Intersog is selected to provide mobile application development services for both Android and iOS platforms.
The client is very satisfied with the services of Intersog and praised them for their project quality and strong technical knowledge. The client highly recommends them to colleagues.
What was the project name that you have worked with INTERSOG?
Ski Nation App
Describe your project in brief
<p>The client belongs to skiing industry and is a ski team member. With Ski Nation, the client aims to offer a solution that can help skiers all across US &amp; Canada. Intersog is selected to provide mobile application development services for both Android and iOS platforms.</p> <p>The client is very satisfied with the services of Intersog and praised them for their project quality and strong technical knowledge. The client highly recommends them to colleagues.</p>