IPH Technologies Pvt Ltd
Building Digital Futures, One Line at a Time.
Visit website
We provide cutting edge app development services. We're expert in iOS, Android, PWA, mobile web apps, websites, web Apps and Mac apps development and completed 500+ apps in past years.
Having coding skills in Objective C, Swift, Java, C#, HTML, CSS, Node js, Angular js and scripting languages.
Having skills to develop native apps as well as hybrid apps as per your requirements including the planning, development, quality assurance, management of communication and submit to global market.
Certifications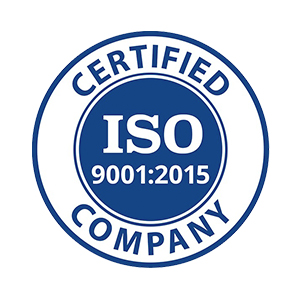 India
JB Emperor Square, Alambagh
,
Lucknow
,
Uttar Pradesh
226012
+919044149852
Focus Areas
Service Focus
15%
15%
15%
10%
10%
10%
5%
5%
5%
5%
5%
Mobile App Development
Web Development
Software Development
Web Designing (UI/UX)
Cloud Computing Services
Client Focus
Small Business
Medium Business
Large Business
IPH Technologies Pvt Ltd Executive Interview
Lekha Mishra
CEO & Co-Founder
Visit Profile
Please introduce your company and give a brief about your role within the company?
IPHS Technologies LLP is a Cutting Edge App Development Agency. We specialize in designing and executing award-winning mobile apps for startups and enterprises. We help entrepreneurs to prepare their mobile strategies, which drove revenue. We provide technical service in full cycle from exploring idea to deployment.

As a CEO, my roles and responsibilities are to review and improve all the processes going on in the organization, it's related to the workplace environment, ensuring the quality of work, revenue-driven approach, help to prepare strategies and plans.
What was the idea behind starting this organization?
The idea behind the organization is "Let's Grow & succeed," here, we are talking about all associated with the organization, clients, employees and the organization itself.
Make client vision successful, first understand his business needs, apply our methodologies to a successful design and deliver the solution. Provide long term support and prepare a revenue-driven approach.
Make employees growth, improve employee development, sharpen their skills, personal growth and provide them a great work environment.
Make organization growth, stable process, gaining trust, building brand.
What are your company's business model–in house team or third party vendors/ outsourcing?
We work exclusively with our in-house team. We don't prefer to work on outsourcing models and third-party vendors. We provide full-cycle work in-house from exploring ideas, prototyping, designing, execution, deployment, maintenance, and support.
How is your business model beneficial from a value addition perspective to the clients compared to other companies' models?
Every business is different; we understand it. We work with clients to identify your business needs and then apply our flexible methodologies and frameworks to design and deliver your solution successfully. We put our best team together, who has the right skills and relevant experience, suited to client ideas, and passion for adding value to client business. It is well understood, achieving success takes time, so we've to make a process in our business to enable us to engage with our clients on a long term basis to support their growth through user engagement analysis for product optimization.
What industries do you generally cater to? Are your customers repetitive? If yes, what ratio of clients has been repetitive to you?
We are a custom software development company, worked based on business needs. We have worked for many industries like Education, Business, Entertainment, Media, Utility, Health Care, etc. Yes, 70% of my clients are repetitive.
Mention the objectives or the parameters critical in determining the time frame of developing a mobile app.
The time frame of development is determined by simple breakdowns and benchmarks of the significant costs involved in app development based on the scope of work defined. However, if the scope of work is not defined properly, it's challenging to identify simple breakdowns and to determine the factors that play an essential role in the app.
How much effort in terms of time goes into developing the front end and back end of a mobile app?
It depends on the scope of the work defined. Generally, the front end takes almost 30-35% of the time, and the back end takes the rest of the time.
What are the key parameters to be considered before selecting the right platform for a mobile application?
Ideally, developing an app for both iOS and Android platforms is recommended, sometimes due to limitations of budget or time or other factors, ample number of people decide not to go for both the platforms at one go. Target audience, geography helps to determine which platform is popular among the end-users.
We may also choose cross-platform based on what technologies, features, how UI appear and how they will be executed in the provided SDK. Technical requirements of software and its feasibility also have an essential role while deciding for platforms.
Which platform do you suggest your clients to begin with when they approach you with an idea (Android or iOS) and why?
Ideally, we recommend both platforms so we can target maximum end users. But based on the client business model, if we need to choose one first, we analyze the target audience and geography in which the app will be published and decide accordingly as end-user is the priority to make business model successful.
Android or iOS, Native or Hybrid — which platform is best to use to build your app? What are your recommendations?
While deciding on iOS and Android, again it depends on the factors target audience, geography and sometimes technical feasibility of the project. If we need to choose between Native or Hybrid, I recommend native as Superior user experience in terms of speed and responsiveness; also all device features are accessible however need to manage a separate code base for Native, so it is expensive.
What are the key factors that you consider before deciding the cost of a mobile application?
The scope and complexity of the work, time taken in execution, and the number of experts/employees required, are the primary criteria in deciding the cost.
What kind of payment structure do you follow to bill your clients? Is it Pay per Feature, Fixed Cost, Pay per Milestone (could be in phases, months, versions etc.)
We are flexible in payment methodologies; We have the hourly model as well as pay per milestone model.
Do you take in projects which meet your basic budget requirement? If yes, what is the minimum requirement? If no, on what minimum budget you have worked for?
There are no basic budget requirements. The budget always depends on what services you are looking for. The minimum budget can be USD 50 for an hour of consultation.
What is the price range (min and max) of the projects that you catered to in 2018?
It's a minimum of $50 for consultation and a maximum of $220K.
Which business model do you suggest to your clients enabling them to generate revenue from mobile applications? Why?
It depends on the client's business nature. For example, If it's a gaming app then I suggest, a free app with coins system, advertisements, and unlocking achievements. If social app, then I recommend free app with limited features and subscriptions, allowing users to promote the app and gain free subscriptions on each share and connect more people and more such things.
IPH Technologies Pvt Ltd Clients & Portfolios
IPH Technologies Pvt Ltd Reviews
All Services
Mobile App Development
App Designing (UI/UX)
Relevance
Most Recent
Rating: high to low
Rating: low to high
Write a Review
Top Team
Review Summary
I suggest IPHS Technologies for every kind of IT support. They are the best
Lou Carpenter
, Product Strategy at Digital Karma, LLC
Posted on Mar 04, 2020
Great Team!
Review Summary
We have been engaging with this team for a year now, and we are about to launch soon! This is team is knowledgeable and easy to work with. Project management has been on point and transparent with all actions being made. They are very polite and easy to collaborate. I highly recommend!
What is it about the company that you appreciate the most?
Easy to work with and collaborate.
Roy
, Founder at TaskTime LLC
Posted on Mar 17, 2020
Highly skilled, hard working Swift developers.
Review Summary
I have been working with the IPHS team for over a year, primarily for macOS development. They are always willing and able to meet development requirements which are moving week to week in an agile manner. Their development team is highly skilled and has been able to produce quality results again and again. I would highly recommend them, particularly if you have well-written design specs ready for development hand-off. They are also always patient and professional, even when the UI/UX and frameworks have changed multiple times. I look forward to continue working with IPHS for continued and future macOS & iOS development. Would recommend them for sure.
What is it about the company that you appreciate the most?
Consistency with deliverables
Priya Vrat Misra
, Founder at reckoon
Posted on May 04, 2017
Great Quality on Time
Review Summary
Exceptional quality of service, a great team. They developed the iOS version for reckoon and did a super job at it. Excellent suggestion were provided to improve the app and customer experience. I am already ready to hire them again for the hybrid app for reckoon
What is it about the company that you appreciate the most?
Excellent professionalism, Quality on Time
Mathew Ho
, Founder & Director at FlagCart
Posted on May 03, 2017
A team of highly skilled and professionals developers
Review Summary
IPHS are a team of highly skilled and friendly developers who are a pleasure to do business with. IPHS to develop an iPhone version of a much bigger project they had done for me before. The timeline was very short and the design underwent significant feature and graphical improvements. They provided me a cost effective solution with my time lines. The team was very responsive and solved problems that came up quickly. Their previous experience in submitting apps to Apple was extremely helpful. They were always responsive to my questions and feedback.
I will definitely use them again.
Tam Ho
, Owner at 7DC Interactive
Posted on Jul 27, 2016
The team is prompt and responds quickly.
Review Summary
The client is a company that does mobile and web development for businesses in Brisbane and around. They generally work on value addition apps and have worked with a variety of companies belonging to different industries. They outsource a lot of work to Indian companies that help them with the mobile application development part.
They have been associated with IPHS technologies since 5-6 years now and are extremely satisfied with their timeliness, quality of work, prices, and the professional relationship that they share. They always understand the client's requirements perfectly and deliver according to the expectations.
What was the project name that you have worked with IPH Technologies Pvt Ltd?
Multiple Mobile & Web Apps Development
Describe your project in brief
<p>The client is a company that does mobile and web development for businesses in Brisbane and around. They generally work on value addition apps and have worked with a variety of companies belonging to different industries. They outsource a lot of work to Indian companies that help them with the mobile application development part.</p> <p>They have been associated with IPHS technologies since 5-6 years now and are extremely satisfied with their timeliness, quality of work, prices, and the professional relationship that they share. They always understand the client&rsquo;s requirements perfectly and deliver according to the expectations.</p>