The ITLion - Empowering Businesses with Innovative Software and Web Solutions
Welcome to The ITLion, your trusted partner in the realm of software and web solutions. As a leading provider of cutting-edge technology services, we specialize in helping businesses unleash their full potential in the digital landscape. With our unwavering commitment to excellence and a team of highly skilled professionals, we strive to deliver tailored solutions that drive growth, efficiency, and success.
At The ITLion, we understand that each business is unique, with its challenges and goals. That's why we take a personalized approach to every project, working closely with our clients to understand their needs and aspirations deeply. Our team of experienced software engineers, web developers, and designers is dedicated to crafting bespoke solutions that align with your vision and elevate your brand.
Software Solutions:
Software should be a powerful asset that streamlines your operations, enhances productivity, and accelerates growth. Our software solutions are designed to cater to a diverse range of industries, from startups to enterprises. Whether you need a robust enterprise resource planning (ERP) system, customer relationship management (CRM) software, inventory management tools, or custom software development, we can turn your ideas into reality.
Meticulous planning, agile methodologies, and a strong emphasis on user-centric design characterize our software development process. We employ the latest technologies and frameworks to create scalable, secure, intuitive software applications that address your business requirements. From concept and design to implementation and ongoing support, we guide you through every step of the development journey, ensuring a seamless and successful experience.
Web Solutions:
A solid online presence is vital for business success in today's digital age. At The ITLion, we excel in creating stunning, high-performance websites that captivate audiences and drive engagement. Our talented web designers and developers combine aesthetics with functionality to deliver visually appealing websites and provide a seamless user experience across devices.
We employ the latest web development technologies and frameworks to build responsive and dynamic websites optimized for speed, search engines, and conversions. Whether you need an e-commerce platform, a content management system (CMS), a web application, or a custom website, we have the expertise to bring your online vision to life. From intuitive user interfaces to robust back-end functionalities, we ensure your website becomes a powerful tool for achieving your business goals.
Certifications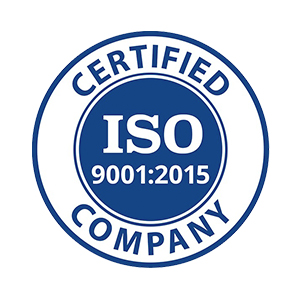 India
1210, Zion Z1, Sindhu Bhavan Marg, NR. Maple County Road, Bodakdev,
,
Ahmedabad
,
Gujarat
380054
Focus Areas
Service Focus
10%
10%
10%
10%
10%
10%
10%
10%
10%
10%
Mobile App Development
Web Development
Software Development
Web Designing (UI/UX)
E-commerce Development
ITLION Software Solutions Clients & Portfolios
Key Clients
Small and Medium-sized Enterprises
Startups
E-commerce Businesses
Corporate Clients
Digital Agencies
ITLION Software Solutions Reviews