Kalgisoft Technologies
Women Owned Small Biz- Web and Mobile Solutions
Visit website
Kalgisoft is a Women Owned Small Business, with proven expertise in providing informatics solutions for Web and Mobile technologies. We are professionally committed to offer a best customer service by applying our skills, expertise, experience and resources. Its our practice to deliver well within time and on budget. Our well-defined and established Agile methodologies make sure that the solutions we deliver are high quality, delivered on time and at affordable costs.
India
A 503, Enigma Towers, Thaltej Ahmedabad
,
Ahmedabad
,
Gujarat
380054
+917016813503
Focus Areas
Service Focus
15%
15%
10%
10%
10%
10%
10%
10%
5%
5%
Web Development
Software Development
Mobile App Development
Web Designing (UI/UX)
Testing Services
Kalgisoft Technologies Executive Interview
Visit Profile
Kindly share your feedback on how GoodFirms has been doing so far in increasing your visibility among potential clients.
Though we had registered our business with GoodFirms in this year only we did not capitalize the benefits of listing yet. Our analysis indicates GoodFirms is better choice as compared to other business listing portal to market our services. We also need to make full use of all the features of GoodFirms by adding more reviews, portfolios, and other resources. Overall, we are happy to be listed on GoodFirms and hopefully in next couples of years we are getting maximum benefits of our listing.
Please introduce your company and give a brief about your role within the organization.
Kalgisoft is a woman owned technology company having an experience of over 15 years in customized software and web & mobile development company located in Plano Texas USA and Ahmedabad, India. We are team of highly skilled engineers who can provide the best possible solution for our client. As a founder, I am looking after the selection of the best talent that suits our customer needs and providing all the required resources to our team to deliver what we committed to our customer. I am assisting in building relationships with vendors and creating cost-efficient contracts.
What is the story behind starting this company?
The idea behind starting Kalgisoft was to create a hub for all IT needs for customer from infrastructure to recruiting talents for their in-house needs to outsource their services to focus on their core business. Together, with few friends we had initially started developing digital presence for the established non-IT businesses in our region. Later, along with designing and development of web presence; we had started technology consultation for the small IT companies to manage their infrastructure, technology upgrades, recruitment and creating an MVP for start-ups.
What are your company's business model–in house team or third-party vendors/ outsourcing?
Our business model is called "Focused Team". We generally prefer to rely on our own resources and even we are outsourcing as and when required. Working as dedicated teams means a close integration into our clients' businesses and their teams. We bring our communication and development processes, and exchange best practices. This is how we are creating a productive environment where we grow together with our customers. We are also having an eco-system for Start-ups for their Accounting and Digital and Social Marketing requirement too.
How does your company differentiate itself from the competition?
As I had mentioned above, we are having a strategy of Focused Team that means our all-team members are working solely on the customer's specific requirement; We are providing the best suitable talent to customer based on their domain, experience level and within their budget. Our team members are not just a developer to develop but are solution providers based on their experience in particular domain. It's our practice to deliver well within time and on budget. Our well-defined and established Agile methodologies make sure that the solutions we deliver are high quality, delivered on time and at affordable costs.
What industries do you generally cater to? Are your customers repetitive? If yes, what ratio of clients has been repetitive to you?
We don't stick to a specific industry. Our team consists of people who are fond of complex architectures, like to resolve complex problems. We are working with B2B business more and our prime focus is on retail, education, sports and wellness industry. Our team is having an experience in healthcare and health research projects, Tourism and transport industry too. We have repetitive customers, and we are working with them since last 8 years. Most of our clients are repetitive because we keep the high-quality of source code, have the constant dedicated development and QA team, and provide only high-end solutions. Our client retention rate is 70%.
Please share some of the services that you offer for which clients approach you the most for?
We are providing web and mobile application development, DevOPS, QA services, Microsoft Office 365 development like PowerApps, Share Point Portals. We are partner with Google for providing Google for Business to our customer. Recently we had started with a complete package for IT needs for start-ups like converting their ideas into Web or Mobile App, managing their cloud infrastructure, providing support for Accounting and Recruiting talent for their business.
What is your customer satisfaction rate according to you? What steps do you take to cater to your customer's needs and requirements?
For last 5 years, If I am calculating the satisfaction rate for our customer based on the retention of customer, providing more business and most important is their adoption of our solutions, we can say it is 7.5 out of 10. We have a meeting with our client on discussion about our team performance on monthly basis and we are discussing what went well in a month, any issues or improvement they are looking in our resource working for them. Based on their feedback, we will do our internal discussion and addressing those issues if any or appreciating our team members for their good work reported by customer.
What kind of support system do you offer to your clients for catering to their queries and issues?
We are generally collaborating with our client on emails, Microsoft Team and phone calls. Sometimes, we are using the text chat like Skype, Slacks or WhatsApp. We do not have any support ticketing system but as per our practice, we have our internal service level agreement defined as we need to acknowledge our customer's query within 2 hours during business hours and provide the best possible work around if any or resolve a query as soon as we can.
What kind of payment structure do you follow to bill your clients? Is it Pay per Feature, Fixed Cost, Pay per Milestone (could be in phases, months, versions etc.)
We mostly work on per hour basis with transparent time tracking system for our team. Though we are charging per hour basis, we are analysing the scope of work and estimated hours that minimum it should take to meet client's expectation. So, we can say, it is a combination of pay per feature and monthly fixed price per resource cost.
Do you take in projects which meet your basic budget requirement? If yes, what is the minimum requirement? If no, on what minimum budget you have worked for?
Our rate is based on the experience level and technologies customer is looking for, it is generally in range of $20 to $80 per hour. As we are growing and we understand the budget constraints for the start-ups and small business, sometimes we are trying to accommodate within their budget by working with them as their technology partners with profit sharing too.
What is the price range (min and max) of the projects that you catered to in 2020?
As we are providing dedicated resources on monthly basis so I can say we have a contract value between 3000 USD to 50000 USD in last 12 months.
Where do you see your company in the next 10 years?
We had targeted start-ups and small-scale industry, we are anticipating that we will be partnering with minimum 50 start-ups for their entire business needs from developing MVP, maintaining their IT infrastructures, and hiring the best talent for their core business by utilizing our recruitment services. Currently we are having our presence in India and USA, and we are also looking to have our operation in Europe and Australia either by opening an office over there or tie-up with companies having presence in those regions.
Kalgisoft Technologies Clients & Portfolios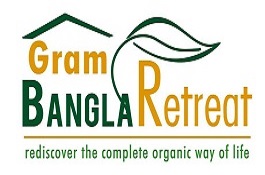 Kalgisoft Technologies Reviews
All Services
Software Development
Mobile App Development
Relevance
Most Recent
Rating: high to low
Rating: low to high
Write a Review
Marcus Baker
, Senior Software Engineer at Select Associates
Posted on Dec 30, 2021
Sachin provided a reliable collaborative design to assure the application was running optimally
Review Summary
I have worked with Sachin of Kalgisoft for years counting on him for web UI design. Collaborating with a team to assure all is handled in the best possible manner, and tested to assure all works as planned.
What is it about the company that you appreciate the most?
Sachin was very responsive in replying to and addressing topics to keep the project moving forward
Sachin would think outside the box to ensure tasks were handled where best suited
What was it about the company that you didn't like which they should do better?
Maintaining updated source code to share internally so that is readily available at any time
Company Response
Kalgisoft Technologies
Hello Marc, Thank you for sharing your review and we are pleased to provide you the best possible solution from our team and we will continue to do the same in future too. Thanks
Posted on Dec 30, 2021
Website Help
Review Summary
They've done a great job of creating exactly what I wanted. Easy to work with and very responsive. They met all of my expectations so far in my project to date.
What is it about the company that you appreciate the most?
Knowledge of code
Company Response
Kalgisoft Technologies
Thank you so much for your feedback. We are looking forward to working with you.
Posted on Mar 11, 2021
Reliable and highly available
Review Summary
I have had a business relationship with Kalgisoft for over 10 years, which tells you how much I value their services. They provide excellent results with quality people, and amaze me with how responsive they are around the clock.
Company Response
Kalgisoft Technologies
Thank you very much for your feedback. We had really enjoying working with you.
Posted on Mar 08, 2021
Amazing Customer Service
Review Summary
Kalgisoft take pride in their work and customer Service. It's nice to work with talented group of kalgisoft. Very affordable and always on time.
Company Response
Kalgisoft Technologies
Thank you Mr. Ritesh for you review. We really appreciate your support.
Posted on Mar 04, 2021