Keyideas Infotech Private Limited
Web Design - eCommerce - Mobile - Web Development
Visit website
Keyideas is a top-rated web design and development company providing UI/UX, app development, e-commerce, digital marketing, and software solutions to clients all across the globe.
With over 10+ years in business, we specialize in creating highly responsive websites for mid-market to enterprise businesses. Keyideas is happy to receive positive accolades from all our clients and partners.
Every single project is streamlined and closely monitored by our top design, development, and management team following well-defined processes and stringent quality testing.
Certifications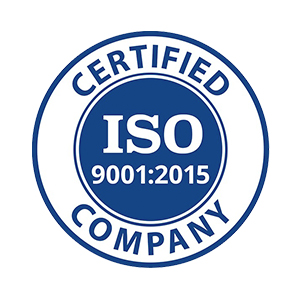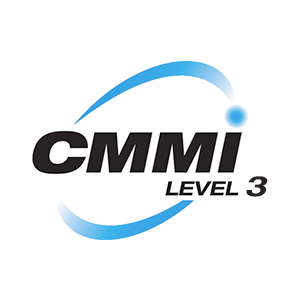 United States
244 S Palmetto Ave
,
Daytona Beach
,
Florida
32114
+1-617-934-6763
Focus Areas
Service Focus
20%
20%
15%
15%
5%
5%
5%
5%
5%
5%
Mobile App Development
Web Development
Software Development
E-commerce Development
App Designing (UI/UX)
Keyideas Infotech Private Limited Executive Interview
Visit Profile
Please introduce your company and give a brief about your role within the company?
Keyideas Infotech is one of the fastest growing mobile app development companies specializing in iOS, Android & Windows Phone Applications besides providing eCommerce solutions to global clients. With over a decade of experience, we position ourselves as the pioneers in the industry. Our experienced developers have in-depth knowledge of major iOS, Android, Windows, PHP platforms/frameworks; use the best business practices and proven methodologies to deliver best in class mobile and web apps.

I am the CEO and founder of the company responsible for meeting company's mission and growth. My role is to manage the overall operations of the company, besides discovering the policies, products and marketing strategies, which help us move forward successfully. We have successfully developed the "Indian Railways IRCTC & Train PNR Mobile App" with over 2.8 million downloads.

What was the idea behind starting this organization?
Our mission is to provide enterprises with high-quality, dynamic business software applications with 100% client satisfaction. Since the beginning, we have been delivering the best-suited solutions at a competitive cost across the world. The idea behind starting Keyideas Infotech was to be a one-stop destination for start-ups and business owners to deliver websites and mobile apps which would help them maximize their reach and attain more customers. We fundamentally believe in developing long-term strategic partnerships with our clients by exceeding expectations and providing a great level of transparency.
What is your company's business model–in house team or third party vendors/ outsourcing?
We prefer to keep the quality of work at the highest possible level, and hence we develop every bit of the software within the company. We have a complete in-house team who takes care of the various phases of our client's projects from prototyping, wireframing, UX designing, mobile app development, testing, and implementation. We do not outsource any work. Our team includes well-experienced UI/UX Designers, Mobile App Developers (iOS and Android), QA, Sales Team and Project Managers.
How is your business model beneficial from a value addition perspective to the clients compared to other companies' models?
The way we make ourselves stand apart is by focusing on the technology. Besides that, we are known for our sincerity and dependability as we provide good guidance to our clients, at every phase of the project. With years of experience, we have refined the process system & technology that enables us to create high-quality, scalable mobile solutions. With less time spent on resolving issues, our development teams are able to finish your projects on schedule and within the budget. Our exclusive agile methodology helps us handle software projects of any scale and complexity, all the while exceeding our customers' expectations.
What industries do you generally cater to? Are your customers repetitive?
Our diverse vertical industry knowledge in eCommerce and Enterprise mobility has helped us to stay in the forefront. We have worked on several Social Networking Apps for messaging and chatting. Different verticals have different needs and hence we thoroughly understand the requirements pertaining to the industry before developing the app. We tailor our apps to meet the needs of specific industry verticals be it real estate, travel, healthcare, retail, lifestyle or any other industry verticals. If our skills and services add some value to the project, we look forward to taking up the project.

Yes, our client retention rate is pretty good, which is about 81% to 85%, which is much higher than the industry standards of 70%.

Mention the objectives or the parameters critical in determining the time frame of developing a mobile app.
Most of our clients want the app in the shortest possible time and we are able to develop the MVP (the very basic version of an app) in a time span of 2-3 months. Based on the MVP, clients decide to develop their business ideas further, decide on the new features and functionalities to be added, and what is the time and budget that they need to dedicate for this. The time for mobile app development is primarily affected by several factors - functionalities involved, their complexities, user interfaces, customization, resource availability, and third party integrations.
How much effort in terms of time goes into developing the front end and back end of a mobile app?
The efforts developing the front end and back end solely depends on the type and the complexity of the project. There are several apps that stress on feature-rich front end while others require heavy back end processing. There is no simple answer to this question as it totally depends on the mobile app being developed. If it is a simple app, perhaps 25% or 30% time would be spent building the backend as compared to the frontend. But if the backend has to process information in a complex way, the time required would be quite high as 70%. In most of the scenarios, developing the backend always consumes more effort and time than building the frontend.
What are the key parameters to be considered before selecting the right platform for a mobile application?
Choosing the right platform, primarily iOS and Android requires a detailed evaluation of the target audiences for your app, the technical strengths and weaknesses of each platform and a review of the long-term benefits of the platform. Demographic information and the target market often help in determining which platform is rightly situated for a mobile application. If the client requires something quick, we develop Hybrid apps as it significantly reduces the development cost and efforts.
Which platform do you suggest your clients to begin with when they approach you with an idea (Android or iOS) and why?
Most of the clients know exactly what they're looking for as they have researched well before approaching us. They already know their user-base and know which platform to choose. As we work with both types of clients, one who approaches us with an idea, we help them identify the appropriate platform based on their project requirements. Depending on various parameters, most clients develop for both iOS and Android platforms. Android has more market share in developing nations like Asia and Africa with 87% market share while iOS leads the market in developed countries like US, Australia, Europe with 12% market share.
Android or iOS, Native or Hybrid — which platform is best to use to build your app? What are your recommendations?
Our recommendation would be Native apps, as they provide the best usability, the best features, and the best overall mobile experience, be it Android or iOS. Apps widely mean Native apps, as they provide the best mobile application performance because they are platform specific. Native apps actually make use of the features which are native to the mobile device like GPS or camera. On the other hand, we develop Hybrid apps which are a combination of both web and native apps which reduce the cost of development across multiple platforms and are preferred when the time is crucial.
What are the key factors that you consider before deciding the cost of a mobile application?
There is a common measurement for deciding the cost of an application which is the number of app screens. Moreover, mobile app development cost depends on operating systems, native or web app, user authentications, integration with enterprise systems, app distributions, maintenance, support, and enhancements. We decide the estimate cost based on the wireframe, UX/UI designing of screens, and other actions required for developing the application. We follow agile methodology as it is the key to rapid and flexible software development. We share a proposal with the client after doing a thorough cost analysis.

What kind of payment structure do you follow to bill your clients? Is it Pay per Feature, Fixed Cost, Pay per Milestone (could be in phases, months, versions etc.)
We follow two payment methods - Hourly Billing (T&M Model) and Fixed Cost Model. We suggest an Hourly option for projects which undergo continuous enhancements or have regular tasks related to maintenance. The Hourly Billing is suitable for complex projects that are inclined towards specification and design changes. We recommend a Fixed Price solution for projects which have well-defined requirement specifications, have defined expected deliverables and timelines. This model is best suited for small and medium projects. Overall, we are flexible with the payment structure so that we can meet the client requirements.
Do you take in projects which meet your basic budget requirement? If yes, what is the minimum requirement? If no, on what minimum budget you have worked for?
We take up projects with a minimum budget of $1000 to $2000. We work on all kinds of projects both small and big, depending on the project requirements. Sometimes small projects can be very interesting and can grow into huge projects. Several enhancements in the project often turn them into big projects.
What is the price range (min and max) of the projects that you catered to in 2016?
The minimum priced project in 2016 has been $9,000 and the maximum priced project has been $170,000. In 2017, we are currently working on a project with a budget of $200,000.
Which business model do you suggest to your clients enabling them to generate revenue from mobile applications? Why?
There can be different methods to generate business via the mobile app. We often suggest the traditional methods like pay per download, freemium, in-app purchases, transaction charges, subscriptions, virtual currency and mobile advertising. Mobile adverting is one of the most popular and most widely used, among app monetization models. We also suggest client to initially promote their products on the social media platform as this helps in notifying the target audience. In addition, we also suggest in-app advertising. It comes in different dimensions and placements in the mobile app. There are quite a few types of business models, but the selection of the business model primarily depends on the mobile app.

Keyideas Infotech Private Limited Clients & Portfolios
Keyideas Infotech Private Limited Reviews
All Services
Web Development
Mobile App Development
E-commerce Development
Relevance
Most Recent
Rating: high to low
Rating: low to high
Write a Review
Exceptionally reliable
Review Summary
It was cmpletely a new experience to work outside the field expertise.First i was very sceptical hiring a agency who was based miles away.But when i saw there proposal and had a skype chat with the keyideas team i was confident enough to get my website developed by them. The jewelry site was completed successfully, with the few bugs found quickly resolved in a collaborative manner. They communicate effectively and manage the project smoothly, while ensuring all team members are highly skilled.They even helped me out in the growth of my business with their valuable inputs.
What is it about the company that you appreciate the most?
Value their ability to think up and design innovative yet solid solutions.
What was it about the company that you didn't like which they should do better?
it really doesnt matter.
Shalvi Agarvwal
, Entrepreneur at Metta
Posted on Aug 23, 2018
They were quite flexible and were ready to work hard based on our timelines.
Review Summary
We found Keyideas online. There were few potential vendors we were considering but their prior experience in this field and professionalism bowled us over and we picked Keyideas.
What was the project name that you have worked with Keyideas Infotech Private Limited?
Booking Platform for Travel Agency
What is it about the company that you appreciate the most?
Our previous apps were done using .NET so we asked Keyideas to work in .NET. They were involved in both front-end and back-end applications. Their developers, designers and testers worked in tandem with our Project Manager to finish the apps on time. They were quite flexible and were ready to work hard based on our timelines.
What was it about the company that you didn't like which they should do better?
Nothing I can think of at this point.
Rakesh R
, Director/Shareholder at Utsavgiri Computers & Electronic Industries Pvt Ltd
Posted on Aug 08, 2018
Web Design and Development for Electronics Component Manufacturer
Review Summary
We wanted to automate our processes and build an ERP/CRM combination to we can track our purchases, sales, and customers. We wanted a solution that was simple to use and scalable at the same time. We were growing steadily and wanted a system in place that could support us for next 8–10 years.

A close friend suggested them to me. I was apprehensive in the beginning since I wanted a software company based near us. I spoke with their project manager and director and felt very comfortable. The team was knowledgeable and sincere. I picked them out of the three vendors I had shortlisted.
What is it about the company that you appreciate the most?
We had numerous phone calls and the nurturing feeling behind their customer service was the most incredible thing about them. What set them apart was their patience and ability to deal with our non-technical team. They walked us through the whole process from the other side of the country, and it was very impressive. They were meticulous and thorough. We communicated regularly by Skype and they were flexible with my availability.
What was it about the company that you didn't like which they should do better?
There were a lot of moving parts in this project, so we found it challenging to keep track of everything. There was some room for improvement in this area, but not a lot.
samta rohira
, Business Owner at Cool fashion
Posted on Aug 08, 2018
B2B and B2C Portal for a Fashion and Apparel Company
Review Summary
We wanted a B2B & B2C Portal that gave us all the e-commerce solutions and business intelligence features.

We were addressing our limited budget and speed of delivery to the market, and I was looking for a company to outsource software development to who was mature and reliable as a partner, and also willing to establish a long-term relationship. We wanted to be able to use our software solution in years to come.

The design and analysis phases were executed using the waterfall method, while Agile was used for the development phase. The system requirements were documented in user stories specifying the required behavior. The development phase was managed with JIRA.

What is it about the company that you appreciate the most?
We found Keyideas staff professional and competent, but the most impressive thing about them is their never-say-never attitude or willingness to take on any challenge. They projected this perspective at all levels of their organisation. This was not an easy project. While the original intention was to develop the new system, a number of major enhancements were introduced during the analysis and design phase. As a true partner, Keyideas always helps us reach the most suitable solution.
What was it about the company that you didn't like which they should do better?
Their technical and project management skills are excellent, but their business analysis warrants some improvement. I understand its not easy sometimes when you are not part of the same domain.
Abhishek Gupta
, Credit Rating - Financial Institutions Group (FIG) at Credit Analysis & Research Ltd. (CARE Ratings)
Posted on Jun 25, 2018
Very competent and reliable
Review Summary
The team offered a number of solutions and delivered the project before time. It was a great experience working with them.
Geetika Arora
, Marketing Manager at A Plus (FMCG)
Posted on Jun 15, 2018
Commendable in their work and service !!
Review Summary
I approached Keyideas to help me design and build my new website. The company has experts in different website development platforms, so you'll have a wide range of Website platform options to choose from depending on your time and technical constraints. People here are knowledgeable, professional, understanding, and just amazing to work with. The price is slight on a higher side but when you are getting a good team and good work, its worth it.

I had a tight timeframe and the team was very responsive to requests and completed the project ahead of schedule and to an excellent standard. There was genuine interest in my project, a desire to understand it and provide useful feedback.

What is really great is that I am not tech savvy, they could have taken advantage of my lack of knowledge, but they did not. They also gave marketing tips to increase the business and it really helped me in bringing new business.
I'm sure I've had some difficult requests for them but they took time to understand my business requirements and asked the right questions to understand better. Any issues that came up during the development process were fixed quickly. I have recommended their services to both friends and business associates without hesitation. I'm grateful for the ongoing support and look forward to working with them in the future.
What is it about the company that you appreciate the most?
Knowledge , Efficiency , Promptness .
Ryan Williams
, Assistant Manager at Fanatics
Posted on Jun 01, 2017
Speed & perfection of Keyideas Infotech worked for us!
Review Summary
Approached them at the last moment with a scarcity of time. They were very professional and delivered my mobile app as per the timeline. Commendable efforts.
What is it about the company that you appreciate the most?
Accommodative & high on values.
What was it about the company that you didn't like which they should do better?
Their commitment was commendable and they were just perfect.
Isaac Gottesman
, President at Numined Diamonds
Posted on May 18, 2017
Excellent people to work with
Review Summary
I've been working with Keideas for quite a few years now. They're work is always done in a timely fashion and the overall value for the dollars is exceptional.

I recommend Keyideas to anyone seeking a fantastic developer for any such work.
Isabella Johnson
, Technical Manager at The State Bar
Posted on May 17, 2017
Keyideas has done a wonderful job!
Review Summary
We needed to develop an app to provide a seamless shopping experience to their online customers. Working on a limited budget Keyideas was able to deliver a high-quality, easy to use application that is well aligned with the project requirement. The key point was that they went above and beyond what I paid them for. Keyideas attention to details helped to sharply define the project and its workflow, resulting in accurate and speedy workflows and module releases. They have a strong technical team and hence can provide on-time delivery. I would not hesitate to recommend them for any mobile app development project. Well done!
What is it about the company that you appreciate the most?
They are honest with their work and share true pictures. Have become a fan of their approach to a project.

Emma Jones
, Co-Founder at Sky Rock
Posted on May 09, 2017
Mobile App & Web Development Completed & Pristine
Review Summary
They simply did an excellent job. Understood the project, communicated well & strict adherence to timelines. Highly recommended for mobile app & website development.
Tom McLaughlin
, Product Manager at Laser Trolley, LLC.
Posted on May 03, 2017
Great trustworthy team!
Review Summary
I have been working with them for a long time and find them way ahead of other teams that I have worked in the past whether it's locally or abroad. I have worked with them on different projects, some were simple and some of them were complex, but they continue to deliver amazing work. I am very pleased with our association and will continue to test them with much more complex projects as the need arises.
What is it about the company that you appreciate the most?
The team is open in communicating and shares ideas from their vast experience. They take ownership of the project and treat it as their own.
What was it about the company that you didn't like which they should do better?
Things have been good till now.
Mathew Cooper
, Product Manager at Swinerton Builders
Posted on Apr 27, 2017
Keyideas provided fast delivery and high-quality Mobile App
Review Summary
I and my team were very happy with the work that your development team put into the platform - retail app. All the developers have done an unbelievable job with the requirements provided. Your team had a good understanding of the project requirement. Keyideas provided fast delivery and high-quality builds for almost a year. Your team worked diligently and brought the app to life just as we had envisioned. Thank you for the successful release of the mobile app. Your dedication, effort, competence and patience are recognized and appreciated. I would recommend Keyideas to any company wishing to develop a mobile app.
What is it about the company that you appreciate the most?
They are knowledgeable and upto date when it comes to technology
Nikki Bourg
, Project Manager at RockLand Inn
Posted on Apr 26, 2017
My experience with Keyideas was exceptional!
Review Summary
We had initially planned to develop the project in-house but due to the busy schedule and the fact that this type of app was outside of our core business, we elected to approach a specialist. After research, we decided on Keyideas due to their excellent experience and track record of success. Their entire team was very professional throughout the project. They provided helpful initial feedback and suggestions about the app and allowed us to interact closely with the developers throughout the project, who demonstrated the same professional attitude. They worked meticulously to follow the schedule, quoted an excellent price and stuck to it. I am certain that their success is tied to their outstanding experience and also to the company's commitment to operating with reliability. Well done team!
What is it about the company that you appreciate the most?
Honesty and Transparency.
What was it about the company that you didn't like which they should do better?
It is a good agency. Nothing unfavorable to say for them.
Abhishek Gupta
, Co-Founder at Trip Rider
Posted on Dec 27, 2016
Excellent execution of the project.
Review Summary
The client is a company aiming to offer a platform in the form of Android & iOS based mobile applications enabling people to manage their trips. Through these platforms, users can organize their travel plans and keep all the information related to it gathered at one place. They partnered with Keyideas Infotech to put this idea into action.
The client is very satisfied with Keyideas Infotech because of their responsiveness and timeliness. They are also impressed with their quality of the project and proactive approach.
What was the project name that you have worked with Keyideas Infotech Private Limited?
Android & iOS App Development For Trip Management
Describe your project in brief
<p>The client is a company aiming to offer a platform in the form of Android &amp; iOS based mobile applications enabling people to manage their trips. Through these platforms, users can organize their travel plans and keep all the information related to it gathered at one place. They partnered with Keyideas Infotech to put this idea into action.</p> <p>The client is very satisfied with Keyideas Infotech because of their responsiveness and timeliness. They are also impressed with their quality of the project and proactive approach.</p>