Kilowott leverages it's expertise and leadership in design, digital technologies and business process automation for Business Experience (BX) transformation.

We are a boutique business experience transformation firm accelerating growth for businesses of all sizes across industries by reimagining the way businesses operate and crafting digital experiences with the user at the core. We are a boutique business experience transformation firm headquartered in Norway with presence across Nordics, Scandinavia, USA, UK, and India. Our design heritage coupled with our digital transformation expertise and deep focus on user experience helps us stand apart from the crowd. Our portfolio allows you the flexibility to redefine your entire customer experience and business processes or take baby steps by revamping silos of your existing customer engagement processes.
Certifications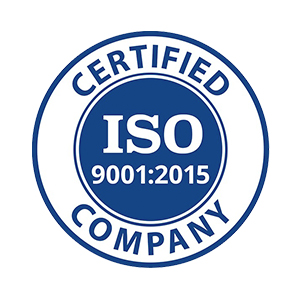 India
Lane 4, Nova Cidade Enclave, Porvorim
,
Goa
,
Goa
403521
+917507692848
Norway
Haugstentunet 16, Viken Fredrikstad
,
Oslo
1607
+4746383473
Germany
Bei der Porzellanmanufaktur 12, Schorndorf
,
Schorndorf
,
Baden-Wurttemberg
73614
Netherlands
Deventerstraat 184, CG Apeldoorn,
,
Apeldoorn
,
Gelderland
7321
+31 6 19 825 457
Focus Areas
Service Focus
Mobile App Development
Web Development
Software Development
E-commerce Development
Animation & Multimedia
Client Focus
Medium Business
Small Business
Kilowott Executive Interview
Visit Profile
Please introduce your company and give a brief about your role within the organization.
Kilowott is a technology service and consulting company. Our vision is to craft enduring digital user experiences using technology. These carefully crafted user experiences have a direct impact on customers' business outcomes. The company is led by the core philosophy of the founders, 'to offer cutting-edge digital solutions in a global marketplace to enhance digital customer experience.``

We are currently headquartered in Goa and operational across three continents. We have already clocked more than 2000 projects all over the world and worked with various Fortune 500 companies, Governments, International agencies and have a strong association with the Norwegian Diplomatic Mission in India.
What is the story behind starting this company?
I found my first fortune and a sense of purpose too, in Goa. In 2002, I was on a summer break after completing my final year at high school and grabbed an offer from my father's friend to distribute flyers along Goa's gold coast – the Sinquerim-Baga beach stretch – to promote a restaurant. My first brush with entrepreneurship earned me 13 USD a week, good money for someone just out of high school. I roped in a friend into the venture because the beach stretch was a long one and I could do it with help. While the entrepreneur in me was still coming to the fore, back then, the word 'company' meant companionship and not a business enterprise; many of which I would come to start years later.

End of college and the salad days brought along new opportunities with the potential to broaden my professional horizon. I moved to Norway to work as a graphic designer, a new country, with new ways. I adapted to the new environment. Some years later, the media company I was employed with at the time, as part of my day job, had a large requirement of design and development chores. I stepped in and pitched them design services by outsourcing them from India, which was already a world-renowned BPO market. The media company agreed and became my first client. What followed was one of the most successful start-up stories Goa had witnessed.

We started with KodeWork, a website development firm that was born out of India's city of dreams, Mumbai in 2014. Despite being a metropolitan city, establishing a dedicated team in Mumbai turned out to be a challenge due to several reasons. We then decided to move the entire team to Goa in 2015 and started afresh. It took a while to even out the transcontinental chinks. Work cultures in India and Norway were different, so were expectations in terms of quality and meeting deadlines. But over time, things fell in place.

In late 2020 the various companies established by me with my siblings Judah and Caleb were consolidated and brought under a single banner - Kilowott. The company today has partner deals in Norway, Holland, India, France, Switzerland, and the US.
What is your company's business model– in-house team or third party vendors/ outsourcing?
I would say that we have a Hybrid model where we use our in-house capabilities to cater to the projects we take up. Our team consists of experienced developers, QA engineers, project managers, and business analysts who play a pivotal role. However that being said, since we are technologically expanding, we do have a few Technical Partners who support us with certain capabilities on a need-basis, if the project demands the same.
How does your company differentiate itself from the competition?
Kilowott's USP lies in its consolidation of different services to create one single platform where the clients can access a set of complementary services that deliver comprehensive solutions to problems focused on customer acquisition, customer service and engagement, operational efficiency, and cross functional collaboration. Our portfolio of services complements each other in order to solve complex problems faced by enterprises.

Our competitive advantage is also our people and our culture. We are a team of problem solvers who always put the customer first. The way we measure success is through customer delight. That's the primary parameter for us. Our impeccable insights are generated through a consultative approach and an in-depth understanding of core functions within SMEs and SMBs gives us the flexibility to have an industry-agnostic approach.
We have also invested in an innovation practice that researches and builds POCs/Prototypes to keep up with the trends in the industry and be relevant for our customers.
What industries do you generally cater to? Are your customers repetitive? If yes, what ratio of clients has been repetitive to you?
As mentioned, we adopt an industry-agnostic approach. We strive to solve problems across functions like IT, HR, Procurement, Finance, Sales & Marketing, irrespective of which industry the organization belongs to. The centrepoint of all our solutions is to deliver the right 'Human Experience' - Customer Experience, Employee experience, or any other specific User Experience as desired.

We have worked with B2C companies the most with about 70% of projects belonging to this segment. Owing to our consultative approach and problem-solving methodology, we have customers coming back to us and continuing their association with us across multiple projects of theirs by availing various services across our portfolio.
Please share some of the services that you offer for which clients approach you the most for?
We started off by providing Web, eCommerce, and digital marketing services. In order to keep up with tech trends, it was essential for us to pivot and adopt new capabilities in areas like applications, cloud, data, animation, and digitally-enabled marketing services. Initially, a major part of our clientele was the recipient of digital marketing and website services. However, in the recent past, we have solved diverse cross-functional problems for SMEs/SMBs which has given us experience with a broader set of customers across industries and geographies.
What is your customer satisfaction rate according to you? What steps do you take to cater to your customer's needs and requirements?
We have a history of maintaining long-term relationships with our customers. And this is possible only through the trust we have built over the years, working with them over multiple projects, and solving problems in a variety of functional and cross-functional areas.

To ensure a high Customer Satisfaction rate, delivering a delightful and memorable experience to our customers is the top priority.
What kind of support system do you offer to your clients for catering to their queries and issues?
We have very strong governance models across our functions. Every function within the organization impacts the experience that is delivered to our customers. Therefore it is essential for us to monitor and measure the areas that impact CX.

We are conscious of our presence in the B2B space and have structured our processes in a way that enables clear hand-off between functions. This in return helps us capture relevant data in real-time and take corrective actions, ultimately resulting in delivering an improved CX.
What kind of payment structure do you follow to bill your clients? Is it Pay per Feature, Fixed Cost, Pay per Milestone (could be in phases, months, versions etc.)
We adopt pricing structures that best suit the needs of our customers and are feasible based on our engagement model. Fixed price, Time and material or value-based pricing, or outcome-based pricing are a few pricing models we have adopted in the past. It all depends on what the customer needs and the solutions we can deploy to meet their needs.
Do you take in projects which meet your basic budget requirement? If yes, what is the minimum requirement? If not, on what minimum budget you have worked for?
We are focused on problem-solving for our customers. That is our top priority. We do not have a minimum budget requirement. Our projects have ranged from $20000 to $150000.
What is the price range (min and max) of the projects that you catered to in 2020?
They have ranged from 20,000 USD to 150,000 USD.
Where do you see your company in the next 10 years?
In the next ten years, I see our company solving problems for our customers just as we do today, however, our technological capabilities will be in line with the tech advancements at that time.

Together with my brothers Judah and Caleb, we have built Kilowott from the ground up and today have 150+ employees working on incredible cutting-edge projects. We aim to grow to a 500+ member team by 2025. The company's recently appointed COO, Nitish Raikar, is tasked with this growth plan. Nitish brings to the table over 2 decades of IT/ITES experience working with technology companies like IBM, Microland, Infosys and Mindtree.
Kilowott Clients & Portfolios
Kilowott Reviews
All Services
Mobile App Development
Web Development
Relevance
Most Recent
Rating: high to low
Rating: low to high
Write a Review
Knowledgeable, trustworthy and quality driven
Review Summary
Just giving a quick review as we've recently started working with Kilowott. But the ongoing and finished projects are a success so far, especially in terms of professionalism and knowledge. Where our design team were unsure, Kilowotts team found great solutions. They are quick to respond and when handling support tickets, they act with great transparency as to what has been done and needed to solve issues.
Ray Yang
, Co-Founder at at Moti Media 飛晨媒體
Posted on Sep 30, 2021
A team who's very professional when it comes to creating new and exciting work that inspires people
Review Summary
My name is Pak, and I am the CEO of Moti Media (www.moti.media). Moti media is a storytelling company that inspires people through storytelling.

Over the past few months, we've been working with Kilowott on creating a 2D animation called "What's There?" (www.moti.media/whats-there). "What's There?" is a 2D animation that explores the push and pulls of universal forces, and how they cannot exist without one another. It's a very deep and philosophical piece that I think Kilowott has done an extremely good job on!

They've been there since the beginning. We've communicated through the concepts. And they've been doing a great job in terms of the storyboard, creating the animatic, and at the end, piecing the whole thing together.

They've been extremely good when it comes to communication, producing, and giving us a lot of inspiration when it comes to the visual standpoint. I just wanna thank you all for producing great work with us on "What's There?"

We also have plans to work with Kilowott a lot more on a different typed of animation - 2D animation, 3D animation, and web animations. And they are going very well! We hope to see exactly what comes out of it and I'm sure at that moment you will see more of our work.

If any one of you is looking to work with someone or a team who's very professional when it comes to creating new and exciting work that inspires people and captures people's imagination, I think Kilowott Studio is the one to go for!

What was the project name that you have worked with Kilowott?
Moti Media - Our Experience on Working with Kilowott
Karel Boek
, CEO at at Raskenlund
Posted on Nov 02, 2020
Responsible, competent with quality in focus
Review Summary
Over the past 5-6 years we've worked on multiple projects with Ninestack, mostly for mobile development, and our collaboration will likely continue for many years to come. Besides skilled developers, we interact and communicate with the Project Manager and a dedicated Customer Success Manager, who makes sure that the project is delivered as agreed. They've got a great staff who's available when you need them; professional, friendly, open for input with focus on customer satisfaction.
Customer Experience Driven!
Review Summary
Ninestack is a great team. Got an opportunity to work with them during the football World Cup when we approached them to build a mobile application.

We planned an event around the 2018 world cup that ran for almost a month. With match screening everyday and a very active crowd we had to create something that was extremely engaging. That's when Ninestack came up with this brilliant idea.

Ninestack designed a platform to creatively interact with the user, and developed a customer loyalty program that bolstered participation. This app was geo tagged to the venue which brought customers on time to the venue to vote during games and be a part of the fun and excitement.

To top it all, they provided on-ground support during every day of the event, just to ensure that the end users had the most awesome experience.
What is it about the company that you appreciate the most?
The team is really fast, experienced and extremely professional.
What was it about the company that you didn't like which they should do better?
All the roadblocks were met with effective solutions. No hurdle was too great.
No matter how complex a problem. They can solve it.
Review Summary
I have had the pleasure of engaging with this company.
Thank you Ninestack!
Review Summary
SpeedUp trader is a financial tech firm that started our business with Ninestack as our full stack technology firm.

This was no easy job because the financial technology world is growing and changing all the time, and our demands often change in an instant. NineStack was not only able to provide expertise in every aspect of development (front end and back end), but they were able to understand our demands and communicate effectively.

One thing that we love most about Ninestack is the team is always growing and changing, and as senior members on our project change (relocation, new job etc) NInestack is able to inject new personnel into our team that already know our project. There is no learning curve or painful weeks of teaching them about project. Ninestack does all of that 'dirty work' for us. This is often overlooked but so important for a stable business.

I could list some team members that we work with most often, but in reality, everyone on the project pulls their weight and are equally important.

Thank you for a job well done.
What is it about the company that you appreciate the most?
Easy to work with, extremely knowledgeable. Fast and efficient.
What was it about the company that you didn't like which they should do better?
Any problems we've had, they've worked hard to fix so that they never happen again. Website being down, problems with integrations...these sort of things happen, but with Ninestack they only happen once.
Wonderfully Aligned and Committed
Review Summary
A caring and innovative team who went the extra mile to insure the app they were developing on our behalf could really be used for positive social change in our community. They always patiently and efficiently incorporated our numerous and often confusing change requests, and helped us ideate creative solutions to insure the app would remain user friendly and affective. Beyond offering us the tech expertise we needed, they seemed equally excited and committed to the mission of our organisation. They were a pleasure to work with, and I would definitely work with them again.
What is it about the company that you appreciate the most?
They are incredibly pleasant to work with, and always have creative solutions to offer for seemingly difficult problems.
Good cooperation and top quality!
Review Summary
We work with Ninestack as a partner. We as Konic have already successfully completed many projects. AED is a project that we are currently working on. The customer is very satisfied and the result is great. A number of modules will be added in the near future. In particular the communication with the team and the pleasant cooperation makes it a great company!
What is it about the company that you appreciate the most?
We have worked with several organisation, but what Ninestack set apart is the communication and the quality. The are very updated with Latest technology and always come up with really good ideas and suggestions!
Creativity and Innovation
Review Summary
A talented bunch of individuals who through creative thinking and innovation provide top quality and effective solutions to their customers.
Quiet pleasant to work with and hardworking!
What was the project name that you have worked with Kilowott?
QUMEC - Patient Management made easy
Very supportive and responsive!
What was the project name that you have worked with Kilowott?
Pinit
Andre Shackleton
, Founder at Sha-An Training and Consultancy
Posted on Oct 15, 2020
Fantastic job done by Kilowott!!!
What was the project name that you have worked with Kilowott?
Vibrant Goa 2019
Josa Rudow
at Hofgut Lilienhof
Posted on Dec 07, 2020
Communication was the best part!
What was the project name that you have worked with Kilowott?
Wedding Configurator