KITRUM is a Ukrainian-born custom software development company with a head office in sunny Florida and 9 Technology hubs from Central Asia to Latin America.
This year we became one of the fastest-growing US companies according to Financial Times Rating - it's not bragging but a dry result of our approach to solutions for our clients.
Our company suits you if:
You need developers in 1-3 months for your middle-long-term projects;

Searching for a team member who is 100% tech and cultural fit for your project;

Your project requires devs with a difficult tech stack like Go + AWS or C#;

You are definitely sure that software development is not just about code but your business improvement as well.
At KITRUM, we don't just provide software development services - we aim to be your long-term tech partner on the journey toward digital transformation. If you're looking for a team that shares your vision and empowers you to bring your ideas to life, reach out to us to get started.
Certifications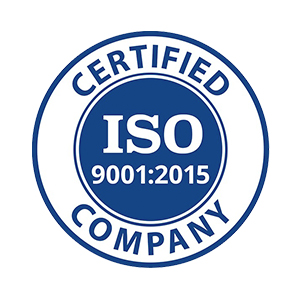 United States
401 East Jackson Street Suite 3300 Tampa
,
Tampa
,
Florida
33602
+17272758606
Ukraine
Yaroslavska St, 58
,
Kyiv
,
kyiv
04071
+17272758606
Mexico
Av. de las Américas 1254, Country Club,
,
Guadalajara
,
Jalisco
03330
+17272758606
Israel
Derech Ha'atzmaut 45
,
Haifa
,
Haifa District
33034
+17272758606
Focus Areas
Service Focus
Software Development
Mobile App Development
Client Focus
Small Business
Medium Business
Large Business
KitRUM Executive Interview
Visit Profile
Please introduce your company and give a brief note about your role within the company?
KitRUM is a one-stop custom software development company headquartered in sunny Florida with development centers in the Ukraine and Poland. I am the CEO of the company, and I split my time between Krakow, Tampa, and Mexico.
What was the idea behind starting this organization?
I've always been excited about innovation and technology. I understood from the very beginning that I wanted to try a career that allowed me to create a new, innovative product. And actually, the first thing I did when creating a software company was put together a team of the right people. Its all about who you have with you.
What is your company's business model – in house team or third party vendors/ outsourcing?
Today, we successfully provide three major services – building software from scratch, hiring programmers to expand client teams, and outsourcing off-shore dedicated teams.
How is your business model beneficial from a value addition perspective to the clients compared to other companies' models?
The idea is to close the distance and minimize the difference between the guy sitting in your city office and the one here in Ukraine, Poland, Israel, or Mexico. Meanwhile, have it be more cost-effective, faster, and provide a perfect product in the end.
What industries do you generally cater to? Are your customers repetitive?
Targeting the B2B online, healthcare and financial services sectors, KitRUM has sourced the top guns of the software development scene in the Ukraine Poland, and Mexico to work on projects around the world. And, sure, we have repeat customers - dozens of clients who always work with us for any, and all kinds of software challenges.
Mention the objectives or the parameters critical in determining the time frame of developing software.
Speed of development is definitely crucial. If a project needs an additional month to finish, that means thousands of extra dollars spent.
How much effort in terms of time goes into developing the front end and back end of software?
Hard to give an exact number. Forecasting time in software development is one of its greatest difficulties. However, with our ten years of experience, we can determine the timing for every single project from the very first call/meeting. We need to learn the business model, requirements and terms in order to estimate the amount of time we will require.
What are the key parameters to be considered before selecting the right framework for developing software?
The primary question is always: "What should the framework make?" The second: "How much time do we need to deliver a project." The time circumstance is critical while picking a framework. We usually don't have much time for producing a product. And, the adoption of a new framework will almost certainly take time. Finally, our third parameter is: "The framework has to fit your goal." A framework could be strong, secure, and fully maintained, but when it doesn't consider your realization, it's not proper for the project.
Which languages & frameworks do you prefer to use in the development of software?
Here at KitRUM we always try to follow up on current tech trends. As we talk about technologies, the most popular and sought after has to be Python. It is used in business software development, data driving, machine learning, and AR/VR. As for mobile development, Flutter definitely has to be "the king of the hill" in 2020.
What are the key factors that you consider before deciding the cost of the software?
The price depends on the development and maintenance of the product. Therefore, continual supervision, regulation of support costs, and optimization are absolutely necessary. This leads to precise software support to decrease expenses. Software maintenance charges are growing and are nearly 90% of the expense linked to the maintenance stage.
What kind of payment structure do you follow to bill your clients? Is it Pay per Feature, Fixed Cost, Pay per Milestone (could be in phases, months, versions, etc.)
Here at KitRUM we prefer a straight forward time and material model; however, we can handle a fixed cost approach, as well, as we are very agile and flexible in this regard.
Do you take in projects which meet your basic budget requirement? If yes, what is the minimum requirement? If no, on what minimum budget you have worked for?
Generally, our incoming projects start from $50k; however, in our ten years of practice, we have had a $10k-budget project as well as more than $1M-budget. So it always depends on the client, the type of the team our client wants to build, and the type of product.
What is the price range (min and max) of the projects that you catered to in 2018?
The price range of the projects we catered in 2018 was: Minimum: $50,000 Maximum: $800,000
KitRUM Clients & Portfolios
KitRUM Reviews
All Services
Software Development
Mobile App Development
Relevance
Most Recent
Rating: high to low
Rating: low to high
Write a Review
Yuri Lutvort
, business development executive/inside salesman at "Ikrok" LLC
Posted 1 month ago
Cooperation review
Review Summary
We started developing the platform in-house, but we quickly realized that we needed a partner with more experience in software development. We found KITRUM, a team of experienced developers who were able to quickly understand our goals and deliver exceptional results. KITRUM has consistently exceeded our expectations, and we are grateful for their unwavering commitment to our project.
What was the project name that you have worked with KitRUM?
Security platform development
Describe your project in brief
The platform helps organizations of all sizes, including banks, healthcare organizations, and government agencies, to collect and evaluate relevant data about the security and risks of their systems. This data can then be used to protect their information assets from cyber threats.
What is it about the company that you appreciate the most?
One of the standout qualities of KITRUM is its ability to provide highly skilled senior-level professionals. When we needed two senior full-stack developers, a senior DevOps engineer, and a senior UI/UX designer, KITRUM delivered exceptional talent in all of these areas. The expertise and dedication of their team members have made them an invaluable extension of our in-house team.
What was it about the company that you didn't like which they should do better?
Throughout our collaboration, I haven't encountered any significant issues or areas for improvement. The team's professionalism, expertise, and commitment to our project have exceeded our expectations.
Daniel Rondell
, CTO at Shalegraal
Posted on Sep 20, 2019
Exeptional first experience with outsourcing team
Review Summary
I've been cooperating with KitRUM on a project for 4 months and become friends with the dev team. We talked via phone easily and work hard to turn our idea to reality. I was doubtful regarding the entire method of outsourcing software development to another country however KitRUM has built it so simple and comfortable. I would like to 1000% recommend these guys to every startup owner who is searching for app developers with great knowledge and has no experience. They were exceptional and leading me through every round of project planning and doing. These guys really do their job.
What is it about the company that you appreciate the most?
The communication was incredibly comfortable and they always keep me in the loop.
Daisy Skot
, Client Manager at Nicholas Financial Inc.
Posted on May 10, 2019
A full software package from KitRUM
Review Summary
KitRUM has delivered a variety of development services, in particular, conception, coding, and QA, which has caused in a full software package. We needed to create several applications, for example, a desktop app for our store, a cloud app for administration and supervision, and a portable app for end customers. However we had an in-house team, that is not enough for this project. Consequently, we had to find a dedicated team that could deliver all we needed. KitRUM did a good job for us.
What is it about the company that you appreciate the most?
Their technical knowledge is incredible, the team is trustworthy and proactive. It was easy to communicate with them.
Michael Smith
, Team Lead Manager at Gemalto
Posted on Apr 09, 2019
KitRUM created an easy-to-use and intuitive app for personal and business purposes.
Review Summary
Providing coding and engineering expertise and project management oversight. In addition to the quality of their work, they also delivered ahead of schedule, were receptive to feedback. They're very personable and they challenge me to improve my ideas.
What is it about the company that you appreciate the most?
I was most impressed by KitRUM' collaboration, communication, and inclusivity. They're easy to talk to, and they're open to input.
What was it about the company that you didn't like which they should do better?
My team is very satisfied with the work.
Harry Phillips
, Engineering Team Lead at Gilead Sciences
Posted on Mar 26, 2019
One year of the excelent work
Review Summary
We worked with KitRUM for almost one year to launch a mobile app for Hotel checking. They have a solid strategy and are extremely responsive. Their tasks are easy to control and monitor.
Michael Herzberg
, Head at Herzberg Digital Marketing
Posted on Mar 19, 2019
Canyon Accessories User Support
Review Summary
We sell mobile, computer accessories and wearable gadgets in over 25 countries around the world. As tech stuff becomes more and more complicated, we receive many questions from end users - "how to turn this on", "how to use that feature" etc. At one moment, our simple website contact form wasn't enough, so we asked KitRUM team to create a sophisticated system of collecting, managing and answering user requests that could involve product and marketing teams easy and fast. KitRUM has provided us with a dedicated team of programmers, who managed to do this project quickly and with total mindfulness!
What is it about the company that you appreciate the most?
KitRUM guys are very attentive to details and respect deadlines. That's all we wanted from a contractor.
What was it about the company that you didn't like which they should do better?
I have no suggestions for improvements. We really enjoyed working with this team.
David Roberts
, Founder at ReVerb
Posted on Feb 27, 2019
Data Scraper Doesn't Just Scrape by...
Review Summary
I hired KitRum to create a Data scraper and compiler for the translation partition of our services. They completed it on time and well within budget. Highly recommend.
Blake J Nolan
, Chief Strategy Officer & Founder at Storm Brain
Posted on Feb 26, 2019
Excellence in Design & Usability / Experience
Review Summary
We have worked with KitRUM for a few years, and we have always been impressed with their creativity, and level of commitment to any project we work on with them. Not to mention, their quick turnaround time, without sacrificing quality. Thanks for all of the great work!
What is it about the company that you appreciate the most?
Their quality and quick turn-around time.
What was it about the company that you didn't like which they should do better?
Nothing. They're great!
Jacob Votter
, Global Solutions Manager at ICS²
Posted on Feb 25, 2019
Software Development for Electronics Company
Review Summary
KitRUM programmed all of the components of the client's electronic microchips. They also developed a website using PHP and JavaScript.

The client praises KitRUM for their responsiveness and willingness to help with any modifications needed to be made to the product since its release.

What is it about the company that you appreciate the most?
Their ideas, engagement and level of expertise in software development were outstanding.
Adelina Romanova
, Client Manager at GR Business Networking / Groupe Reso International Corp.
Posted on Feb 03, 2019
App & Software Development for Machine Learning Startup
Review Summary
Using Azure, ASP.NET, and AngularJS, KitRUM is building a cloud solution to increase the efficiency and accuracy of a machine learning engine.

The tools perform smoothly, improving the engine's quality and boosting internal productivity. KitRUM communicates clearly about deliveries, delivers within requested timelines, and responds promptly to inquiries. Their development team is always offering helpful suggestions.
Nata Roovi
, Head of HR at Peraso Technologies, Inc
Posted on Dec 22, 2018
Mobile and web applications based on Java and Python
Review Summary
As a continually evolving software development company, KitRUM develops various mobile and web applications based on Java and Python. Now they're creating an RFID data-capture and management app.
They differ significantly from competitors in that they have a propensity for success, and that affects their level as an ongoing partner.
What is it about the company that you appreciate the most?
KitRUM did a great job in improving management, and this was mostly due to the use of comprehensive tracking tools.
Thomas Miller
, Director Of Operations at Recruiting Melon
Posted on Dec 20, 2018
Integrations for Knowledge Management Platform
Review Summary
KitRUM offers teams of experienced developers working on different projects, including frontend and backend work. Moreover, they are experts in developing extensions and determining if integrations are needed. Thanks to KitRUM's success, they were able to eliminate all the flaws in the products, thereby gaining the approval of customers. Dedication and their initiative have no equal among competitors. Also, they are very modern and understandable, so they are an excellent option for long-term cooperation.
What is it about the company that you appreciate the most?
They are very modern and understandable
Kate Boveen
, Client Specialist at Viacoding
Posted on Dec 04, 2018
Great mobile app
Review Summary
I'm a CTO at Foodkit, and KitRUM did for us a great mobile app. They have really top-notch software developers at the affordable price with the above-market skillset.
What is it about the company that you appreciate the most?
Kitrum designed and developed a mobile app for iOS and Android from scratch, incorporating custom features such as automated payment processing.
What was it about the company that you didn't like which they should do better?
Nothing. Everything was excellent/.