KODA Kollectiv
Building Digital Ideas and Business Solutions
Visit website
KODA Kollectiv is a software development company composed of highly-skilled developers, talented designers, strong project managers and meticulous QA analysts and testers.

For 8 years, the team at KODA Kollectiv worked with diverse clients from USA, Canada, Australia and Asia. KODA delivers and closes the gap by delivering (websites, mobile apps and enterprise systems) for the clients' business. KODA aims to contribute to business growth through empathy and, effective guidance that is customized for every client.
Philippines
AS Fortuna Street
,
Cebu City
,
Cebu
6014
Focus Areas
Service Focus
Mobile App Development
Software Development
Web Development
KODA Kollectiv Clients & Portfolios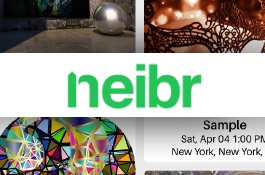 KODA Kollectiv Reviews
All Services
Mobile App Development
Software Development
Web Development
Relevance
Most Recent
Rating: high to low
Rating: low to high
Write a Review
Patti Taylor
, Founder at Flipside Technique
Posted 9 months ago
The team at Koda work very well together and provide excellent and professional customer service
Review Summary
Very professional and punctual and offered testing services for my needs. Very good English and offered solutions. We tested code and the team and Kimson explained the best solutions for the project.
What is it about the company that you appreciate the most?
Customer service This company responds right away and have good listening skills
What was it about the company that you didn't like which they should do better?
It would be nice to be live on video on Zoom calls
They are Lifesavers!
Review Summary
Koda helped save our project after the unexpected passing of our original developer. We likely would have given up without them. Scheduling has been difficult due to the time difference and the complexity of the project but but their dev team has been great.
Impeccable Work
Review Summary
I was referred to KODA Kollective from a good friend of mine and to be honest they totally exceeded my expectations. As a first time technical founder of a startup there were instrumental in the development of my app from the back end support and Saas. They also have great communication 10/10 would recommend.
What is it about the company that you appreciate the most?
They have great communication skills, most of the inevitable mishaps we faced came from inaccurate communication on my end, not theirs. Also they were very innovative in problem solving with a quick turnaround time.
Job van Uchelen
, Localization Project Manager at RWS Moravia
Posted on Sep 02, 2021
Incredible Highly Skilled Team!
Review Summary
The team at Koda Kollectiv is very personable and professional. They are solution driven and always meet their delivery milestones on time. Their knowledge and ability to work with the latest cutting-edge technology is first class. I would highly recommend working with them!
Debbie Barnett
, Part Owner at at American Mah Jongg Adventures LLC
Posted on Aug 31, 2021
Brilliant, reliable, organized and trustworthy!
Review Summary
I started working with Kimson in 2019, when he was a one-man shop. I hired him to develop the first in the world platform to play American Mah Jongg online. Others refused to take on the challenge but Kimson knew he could do it and by himself and in just 9 months I was able to open my online school. As he grew he knew he needed help and so he started his company and hired support staff. I now work with one of his developers who he hired and as Kimson said, "is even better than me!" I knew I could trust what he was saying as brilliance can only hire brilliance and that he did. I continue to add new features and improve my platform all with the expertise of KODA Kollectiv. On a finally note, Kimson is a man of his word. He doesn't make promises he can't keep and you can count on the work getting done!
What was the project name that you have worked with KODA Kollectiv?
100% satisfaction
What is it about the company that you appreciate the most?
Brilliant, reliable, organized and trustworthy!
What was it about the company that you didn't like which they should do better?
Not much that I can think of!
Can't say enough good things about Koda!
Review Summary
As a female owned bootstrapped "non-technical" sole founder, I have entrusted Koda to bring my idea to life. It's very difficult to be a nontechnical founder building a very technical product. Koda and I have worked very closely to bring Likeli to market. And now we are ready to make an impact. I consider Koda, and particularly Mar my PM to be my partner in this journey. This team is my solution to building efficiently as I scale the company.
The right company to build your app
Review Summary
Turning your app Finding the right company to take your idea and make it a reality can be hard.
KODA Koll
Review Summary
At KODA Kollectiv we had the best experience working with Kimson Wong!! He is very professional, skilled, and sticks to the plan to get tasks done well. I highly recommend working with the team at KODA Kollectiv. And we will definitely be working with the team in the future.
Brian Van Drie
, Founder at of paddling.com
Posted on Jul 30, 2021
Great value app developer
Review Summary
I worked with KODA for over 5 years on native Android and iOS apps. They proceed great service and great value.
What is it about the company that you appreciate the most?
Great value
Bronco Benjamin Shea Mower
Posted on Jul 27, 2021
KODA OVER-DELIVERS!
Review Summary
From the first meeting with Kimson we were impressed with his professionalism, grasp of our project, and promise to deliver. They more than achieved our initial goals and we quickly expanded the project to become more complex. With every change, piece of feedback, or suggestion, the KODA team went above and beyond to listen and deliver our ideas as soon as possible. We have a pipeline of projects for them and look forward to continuing the relationship.
What is it about the company that you appreciate the most?
The easy communication and delivery of the work.
Excellent and efficient service
Review Summary
I have been working with this team for the past several years. They are knowledgeable, competent, reasonably-priced, responsive and efficient. All of these qualities are important in this line of work. My company doesn't have time to for resolution to website or platform issues so it's highly important to have skilled people on the job with this. They know their stuff and I've been highly pleased.
Very Talented Development TEam
Review Summary
I am very impressed with Son and his development team. Not only were they great to deal with, but their communication was also impressive. I also appreciated attention to the details when it came to the UI and how I was impressed to find the nice touces they have put in while working on the UI transitions.
Great Work on Zeeno!
Review Summary
"Working with Koda Kollectiv has been a great experience. They provided insight, coding expertise, and were always available through the entire software development life cycle. I will definitely be using them again for future projects."
Love Working With Koda
Review Summary
I have done multiple app projects over the years with Koda from app only projects to app + supporting web portals and systems to support the apps. They are good communicators and are not afraid to ask questions or make valuable project recommendations when asked. I have also worked on a few simple video game projects with them that have turned out wonderful. I highly recommend this team!
What is it about the company that you appreciate the most?
Willingness to make recommendations when my direction may have caused more expense. They are super fair when it comes to pricing and have a good handle on estimates when I provide the right requirements.
Excellent, professional web and app developers
Review Summary
I have been working with KODA Kollectiv for several years, on several projects. They have always been extremely quick to produce professional, functional code for my company. They are also responsive to all requests, and able to work under demanding conditions where the end client has high expectations. I have personally seen them work across platforms as diverse as C# / Xamarin, Angular.JS and React. I would trust them implicitly to work on any of my projects.
What is it about the company that you appreciate the most?
Super quick, extremely good at debugging, excellent communication.