Lean Apps GMBH
An app agency offering mobile and web apps
Visit website
We are an app and web development agency based in Berlin, Pune and Noida focussed on creating an exceptional user experience (DESIGN FIRST). We have designed, developed and delivered 100+ apps for startups and enterprise. We have found the hack to deliver digital products at 5X speed using

DESIGN SPRINTS
AGILE
OUR REUSABLE FRONT-END AND BACK-END COMPONENTS (LEGO)

All this has been achieved in the last 2 years with a team size of 40+ great minds working together in collaboration towards a common goal. Our core expertise is in the following domains:

Retail and E-Commerce
F&B, Hospitality
Music Publishing
Corporate Innovation

At Lean App, we propose the technology stack for the solution based on the problem we are trying to solve. We work on the fixed stack to deliver at a lightning speed:

Front End Web: React JS and Angular JS
Front End Mobile: React Native
Back End: Java
Analytics: ELK, Splunk
Certifications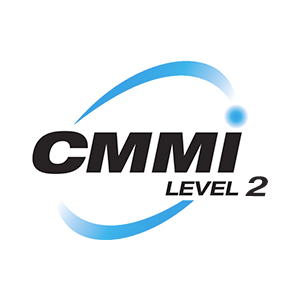 Germany
Brunnenstr. 181
,
Berlin
,
Berlin
10119
Focus Areas
Service Focus
Mobile App Development
App Designing (UI/UX)
Web Development
Web Designing (UI/UX)
Client Focus
Medium Business
Small Business
Large Business
Lean Apps GMBH Executive Interview
Visit Profile
Please introduce your company and give a brief about your role within the company?
Lean Apps is an app and web development company based in Berlin with offices in India, Russia, and Croatia. We are working with large, mid-segment enterprises and startups in Healthcare, Music, and retail and e-commerce domain helping them building digital products at lightning speed. Our core expertise is building MVPs and launching products in 12 weeks. We work closely with Product Managers, Product Leaders, Product Owners & Product Designers to solve their business problems.

We are the right fit for:
Companies/Startups trying to build a new product or service
Companies trying to improve their existing product or service
Corporate Innovation Teams lead by Head of Innovation looking to build an innovation culture in the company.

As an entrepreneur, my passion is sales and marketing and helping people. I spend two days of my week with project delivery teams, HR, finance, admin team to make sure everyone is working towards one common goal "Delivering a wow experience to everyone". I am also responsible for the company's future growth and spend the remaining time connecting with business leaders in different domains and understanding the new trends in the market.
What was the idea behind starting this organisation?
While we were in our corporate jobs, we realized that there is a huge problem in the outsourcing model and customers are not getting the real value of outsourcing. We interviewed multiple stakeholders in different companies and realized that they have issues with communication, collaboration, and quality while working with Indian companies. We saw this as an opportunity and left our corporate jobs and started Lean Apps. It was a hard time for us initially to convince the customers to choose us as a development partner. However, our past contacts, relationships trusted us and we started our entrepreneurship journey.
What are your company's business model–in house team or third party vendors/ outsourcing?
We have internal employees and we also work with 3rd party vendors for specialized services based on the customer wants.
How is your business model beneficial from a value addition perspective to the clients compared to other companies' models?
We believe in providing value to all our customers and deliver a wow customer experience. This is always our top priority and this is one of the reasons customers love working with us. We help them not only on the technology part but also on the product management. We sometimes challenge them as well if we feel that they are going in the wrong direction. We work with them as partners and not vendors.
What industries do you generally cater to? Are your customers repetitive? If yes, what ratio of clients has been repetitive to you?
We cater to Healthcare, Music, and Retail, and the e-commerce industries. In the last 2 years, we have done close to 20+ projects in digital healthcare and we are really passionate about healthcare.
Mention the parameters which are most important for you in developing an app design.
User experience is the most important aspect when it comes to designing an app. Any product that you build is solving a user problem. Design is an outcome (solution to the problem). It's important for any designer to know the problem of the users before designing any app.
What key aspects do you keep in mind while developing an app design in order to enhance its usability?
The app designs should be simple with minimum click to achieve the desired goal. The designs should be simple and very easy for the user to navigate. We follow design principles from apps like User, Airbnb, Tinder, Zara, etc.
What are the key parameters to be considered before selecting the right framework for an app design?
We use a design sprint framework for all our app designs. We deliver a design prototype to our customer in 4 days before we start the app development. This process covers everything you need to start designing the app. We use tools like Invision, Figma, Sketch, Adobe tools for designing both web and mobile apps.
Which framework do you suggest your clients to go for when they approach you with an idea? Why?
We follow the PCNS framework (Problem, Consequence, Need, Solution). We always start our sales process by identifying the problem, what is the problem, why the problem exists, what will be the consequence if the problem is not solved, identifying the client's needs, and proposing a solution. This approach also helps us in qualifying a customer if he is making the right investment. We work as partners for our customers and not as vendors.
Android or iOS— which framework is best to use to build your app design? What are your recommendations?
Today, users want the same experience on both android and iOS devices. When it comes to mobile apps, we are focussing on 100% React native apps and they are easily portable on both operating systems. Unless it's an app that includes extensive interaction with Hardware, we prefer delivering React Native App. It also depends on the user personas, the target market where the customer will launch the app.
What are the key factors that you consider before deciding the cost of a mobile app design?
We have created a cost calculator for the customers to calculate an approximate cost for the app.

The cost depends on:
UI/UX
DevOps
Technology Stack
Security & Performance
Unit Testing and Automation
What kind of payment structure do you follow to bill your clients? Is it Pay per Feature, Fixed Cost, Pay per Milestone (could be in phases, months, versions etc.)
We have made the pricing model which is very simple and lean. We follow sprint-based pricing. Sprint is 2 weeks and we offer a Full Stack Development. Sprints, Design Sprint. Our pricing is available on the website.
Do you take in projects which meet your basic budget requirement? If yes, what is the minimum requirement? If no, on what minimum budget you have worked for?
Our minimum budget for any project is 15,000 - 20,000 Euros.
What is the price range (min and max) of the projects that you catered to in 2018?
We have catered to projects starting from 20,000 Euros to 500,000 Euros.
Kindly share your feedback on how GoodFirms has been doing so far in increasing your visibility among potential clients.
After signing up with Good Firms, our inbound leads have gone up by 40%. The leads are qualified and relevant to our business model. The combination of leads is from startups to large enterprises looking for app development to building a design prototype.
Lean Apps GMBH Clients & Portfolios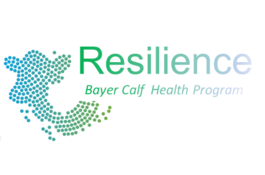 Lean Apps GMBH Reviews
All Services
App Designing (UI/UX)
Mobile App Development
Relevance
Most Recent
Rating: high to low
Rating: low to high
Write a Review
Pritam Misra
, Member at BANSEA
Posted on May 22, 2019
LeanApps delivers - with flexibility to customer needs and proactive communication.
Review Summary
Working with LeanApps as a partner to deliver carrier-grade apps to a telecom operator in South East Asia. They were proactive in the requirement spec-ing, and flexible in the different development options, and they were commercially fair. Their team (spread across different locations in India, and also Germany) gave the impression that they were good with the subject, and were happy in the organisation. And their team leaders had the capability of even facing the end customer confidently to explain the delivery, and push back on unreasonable demands made by the end customer.
Overall a good experience in working with the company and the team. I wish them the best.
What is it about the company that you appreciate the most?
LeanApps directors and promotors took responsibility of the deliveries. They were flexible with the delivery options, and were okay to adapt to scope changes within reasonable limits, as long as the end customer was the one insisting on them. And they had a set of technical offerings which were unique, and thus very useful.
What was it about the company that you didn't like which they should do better?
They should improve on delivery timelines a little bit - sometimes the deadlines would extend.
Malisse Tan
, Chief Strategy Officer at Academy for Corporate Entrepreneurship (AfCE)
Posted on May 21, 2019
Reliable partner
Review Summary
Been working with Leanapps for a while now, great team, quality work and look forward to continue to bring value to our clients together.
Gernot Moetschlmayer
, CEO at EverStore GmbH
Posted on May 14, 2019
Excellent Partner
Review Summary
I am Gernot Moetschlmayer, CEO of EverStore GmbH in Nürnberg /Germany. This is a review for "Lean Apps GMBH". I am using their services for almost five years.. I am highly satisfied with their services. I liked a lot their motivation to build best possible products , high commitment to customers and their execution competency in LeanApps. Of course they can improve on constant review of their high benchmarks to become better. I will definitely recommend them to everyone looking for similar services.

My overall all experience using their services is excellent.

Their service quality is excellent, reliability is excellent and technical ability is excellent. Together we have made amazing projects and satisfied the customers of EverStore! Overall I would like to give them five Stars!
What is it about the company that you appreciate the most?
Together we can build very fast products customers really need
What was it about the company that you didn't like which they should do better?
stable set of processes used by everyone
swadheen sehgal
, Director DTC adidas at adidas Group
Posted on May 07, 2019
LeanApps Review for Amazon Development
Review Summary
Excellent experience. Fast development. Clear understanding about the technology and requirements. Delivered on time without any issues. Looking forward to work with them on other IT projects.
What is it about the company that you appreciate the most?
Excellent communication. Fast development and on time delivery.
Jan Kennedy
, Founder & CEO at Academy for Corporate Entrepreneurship (AfCE)
Posted on May 07, 2019
Developer resources for innovation projects
Review Summary
Lean Apps continue to support our growing number of corporate entrepreneurship teams with prototypes for fast and agile testing of a wide range of critical assumptions.
Samita Dhiman
, Head of Delivery & Product Management- Infinia at INFINIA RETAIL - INDIA
Posted on Apr 30, 2019
Head of Delivery and Product Management
Review Summary
I have been working with Lean Apps for a year now. I love the Agile and Lean UX methodology they follow to deliver apps at a very high speed. We got our first MVP out in 3 months with the help of Lean Apps. With the combination of our business competence and lean apps technological expertise, we acquired large retailers in the US and India. Our customers are very satisfied with this app.