Livepage
Digital Marketing Agency | SEO, PPC, Content
Visit website
Livepage is a Google Premier Partner Company with a team of 60+ professionals that helps businesses to grow with digital marketing for more than 11 years.We have been providing a full range of web design and marketing services.Our goal is to find the shortest path to your business success. Working with your business we follow 3 main rules: think in terms of success, focus on main business goals, and carefully distribute resources.
Ukraine
Knyazya Yaroslava Mudrogo, 27
,
Dnipropetrovsk
,
Dnipropetrovska
49000
+380443339321
Livepage Executive Interview
Visit Profile
Please introduce your company and give a brief about your role within the company?
I am the CEO of the Livepage. Livepage is a Google Premier Partner digital marketing agency. Our team of 60+ specialists helps businesses to grow with digital marketing for more than 8 years.
Mention the objectives or the parameters critical in determining the Digital Marketing Strategy for a client.
We create digital marketing strategies depending on the goals that the business wants to achieve. The process of creation usually consists of several steps:
We get to know the business, idea it holds, business values and processes
Analyze the market and niche, competitors, and target audience.
See the product through the customer's eyes, and identify what is important for them, detect their pain points and what they expect to get from the business.
Generate ideas and collect insights
Develop a digital marketing strategy
How does your company differentiate itself from the competition?
Livepage team has 8 years of expertise in Digital Marketing. We not only use marketing tools effectively but also create digital marketing strategies for any type of business. Our clients get a reliable marketing partner and all the needed digital marketing expertise within a single team. All our actions are result-oriented.
What industries do you generally cater to? Are your customers repetitive? If yes, what ratio of clients has been repetitive to you?
Among our clients, there are Ecommerce projects, tech, and SaaS companies from all around the world. We are focused on long-term cooperation, which leads our customers' business to success. Therefore, the time of cooperation with most customers is at least 1.5 years. For example, the Livepage team has been working with the appliance repair business from Toronto for more than 3 years. During this time, we increased the number of leads for business more than by 10 times, and a number of website visitors have grown from 7,880 to 85,100 year on year. You can find all the details in the case study.

Moreover, our clients often leave reviews on various resources, send video reviews, and advise us to colleagues and friends.
Please share some of the services that you offer for which clients approach you the most for?
We are experienced in:
Local business SEO and PPC
Digital Marketing (SEO, Paid Media, Email marketing and automation) for eCommerce
Content marketing for eCommerce, Business services and Tech
Inbound-marketing for Tech and SaaS
Link-building
What do you find to be some of the most key factors for running a successful agency in the field of Digital Marketing?
The main factors for successful cooperation are wide expertise, a large and strong team, and experience of creating digital marketing strategies for different types of business. We have worked with a large number of clients from all over the world, and, now, we are successfully applying past experience.
What are the key factors that you consider before deciding the cost of a project?
Payments for our services are carried out depending on the goals that the client wants to achieve and on the size of the team that will work on the project.
What kind of payment structure do you follow to bill your clients?
As for the payment schedule, we propose a one-time payment for short-span projects or a monthly retainer payment.
What is the price range (min and max) of the projects that you catered to in 2019?
The average monthly retainer is between 700 to $2 000 per month, depending on business goals, the team needed, and market competition.
Name a couple of activities that you think to provide the best ROI in terms of benefit/impact when it comes to different areas of Digital Marketing.
In 99% of cases, our customers fully return the investment in cooperation with Livepage. In most cases, Email marketing generates the highest ROI. Our email marketing team reaches an average of 300% ROI in 6 months. For example, the ROI of the online gourmet store in the US was 337% after 6 months of work, which we described in the case study.

But the main channel that brings the best ROI, in the long run, is SEO. One of the reasons SEO ROI is so high is because it pays you back over the long term. Our customers receive a constant ROI increase from the SEO channel, thanks to the agreed digital marketing and SEO strategy.
Kindly share your feedback on how GoodFirms has been doing so far in increasing your visibility among potential clients.
Thanks to the profile on the Goodfirms website, we receive a lot of applications from potential customers, and we hope that their number will only increase.
Livepage Clients & Portfolios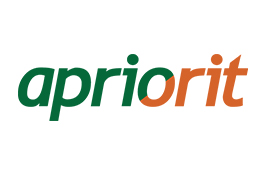 Livepage Reviews
All Services
Digital Marketing
Relevance
Most Recent
Rating: high to low
Rating: low to high
Write a Review
Daria Bimenova
, Head of Marketing at Sirin Software
Posted 1 month ago
Livepage is the best SEO agency we've worked with
Review Summary
We recently had the pleasure of working with Livepage for our website's SEO needs. They not only helped us significantly increase the number of visitors to our old website but also assisted us in creating a new website, ensuring that all SEO requirements were met.

Our overall experience with Livepage was nothing short of exceptional. From the initial consultation to the final delivery, the team at Livepage was dedicated, professional, and extremely knowledgeable. What stood out the most was their willingness to go above and beyond to understand our specific niche and the unique challenges that came with it. They took the time to learn about our services and industry, ensuring that the SEO strategies implemented were tailored to our specific needs.
What was the project name that you have worked with Livepage?
SEO for IT Outsourcing Company
Describe your project in brief
Livepage has been instrumental in optimizing our online presence. They undertook a comprehensive scope of work, improving our old website's performance and helping us launch a new one. The key deliverables included: An extensive SEO audit and on-page optimization. A robust content strategy. Technical SEO enhancements, including site speed and mobile-friendliness. An effective link building strategy. Improved local SEO and Google My Business optimization.
What is it about the company that you appreciate the most?
The thing we liked the most about Livepage was their dedication to our project. They truly cared about our success and worked tirelessly to deliver the results we were looking for. Their team was always available to answer our questions, provide insights, and offer recommendations to help us achieve our goals.
What was it about the company that you didn't like which they should do better?
They were absolutely perfect, there's nothing to add
Julia Liubevych
, Chief Business Development Officer at at Unicsoft
Posted on May 21, 2020
Recommended for Tech Companies
Review Summary
We contacted the Livepage company to create and implement a marketing strategy.

In order to identify the right direction for business development, we have decided to carry out three marketing researches that will give us an understanding of the market situation and help us to achieve the desired goals faster.

1) Analysis of markets and niches, customers and promising markets.
2) Analysis of paid advertising. Livepage team analyzed competitors advertising of various types (Search Network, Display Network, Video (YouTube), Shopping, etc.) and found out how actively competitors and big players in the market use this channel.
3) Competitive content and SEO analysis.

Now they are actively creating Ideal Customer Profiles, Digital Marketing Strategy, and Content Marketing Strategy based on newly collected data.
What is it about the company that you appreciate the most?
Responsiveness and a positive attitude make them a great team to work with. They have been continuously receiving dozens of incoming new details from us, which they analyze and structure for us, then we generate Content Plan and creatives.
What was it about the company that you didn't like which they should do better?
We have improved the visibility after the 1st month of work by incorporating a new type of report, which is very helpful. It's important for all company stakeholders to figure out within 5 min and easily monitor what's going on with marketing. I would suggest improving the deadline planning by PM, they should manage the customer's marketing team, their timelines for review and approval should be incorporated with overall deadlines.
Виталий Владов
, Internet Entrepreneur at OkayCMS
Posted on Mar 04, 2020
Great working experience with Livepage
Review Summary
I am an owner of OkayCMS, a simple and functional platform for creating an eCommerce store.

We hired Livepage to increase our online visibility within Russian and Ukrainian markets, get more leads and sales, and raise brand awareness.

The project is ongoing. We need digital strategists, content marketers and SEO specialists who would help to grow our business and get more leads.

For almost two years, the Livepage team made content marketing and created a blog of our company.

We've seen clear results, including growth in organic traffic, an increase in organic lead generation, and an increase in website visibility at Ukrainian and Russian markets.


Now we have jointly created a new digital marketing strategy. Since this month, the Livepage team has started to implement a new strategy.

Yaroslav Zamorennyi
, Owner at Trade-opt.com.ua
Posted on Mar 02, 2020
Сonstant sales growths thanks to the Livepage team
Review Summary
I am an owner of Control.ua, an eCommerce store of security systems for houses, villas, and apartments.

I started working with the company in December 2018. Our original goal was the SEO-audit of our website. We planned to change the name and URL of the website and wanted to do it correctly. From March 2019 we started an SEO Campaign, the team analyzed competitors and formed a work plan.

Our goal was to bring our website and business to a new level, we wanted to achieve website traffic growth, get more sales and stand out from competitors.

The team was involved in the competitor analysis, creation of new website pages and technical tasks for page optimization, setting goals and tracking them using analytics systems. Also, we got recommendations for the creation of the Ukrainian version of the website.

Livepage team created a marketing work plan, based on the goals of my business. They are always responsible for the result and outperform the goals of the project.
Best Digital Marketing Solutions for Tech Companies
Review Summary
I work for Gearheart.io as a marketing manager. Our team creates custom web applications and mobile APIs using cutting edge technologies, like Django and Angular.js.

We have been cooperating with the Livepage team since 2016. We hired them to boost lead generation, improve our website rankings, implement content marketing and SEO best practices.

The team has created an SEO strategy and a Сontent Marketing Strategy for our company.

They have been continuously working on content marketing, create high quality, and recognizable content. Moreover, Livepage team content marketing methods produce outstanding lead-generation results.

Livepage team has great subject-matter expertise, always attentive to all changes in our business and helps to stimulate our business growth.

The key to the success of our cooperation is long and productive work to improve the website.

Our online presence has definitely improved. And most importantly we have seen a remarkable jump in the number of leads we receive.

Now we have decided to redesign our website. After the redesign, we will create a new digital marketing strategy to increase the flow of leads.

What is it about the company that you appreciate the most?
Livepage team has great subject-matter expertise, always attentive to all changes in our business and helps to stimulate our business growth.
What was it about the company that you didn't like which they should do better?
The key to the success of our cooperation is long and productive work to improve the website. Our online presence has definitely improved. And most importantly we have seen a remarkable jump in the number of leads we receive.
Digital Marketing for Local Business in the USA
Review Summary
Sti Garage is a garage door repair and installation company. My name is Sergey Pokrasov and I am a founder of Sti Garage.

I hired Livepage to take care and improve our Digital Marketing, Paid Media and SEO.

I have 2 project managers (Valeria and Razak), one PPC specialist Andrey and SEO specialist Irina.

We have achieved a measure of success in Paid Media. The price per click in our ads campaigns is lower than in similar competitors Google Ads campaigns and we get more clicks from potential customers than competitors. Recently the team has been actively developing our company online presence in Bing Ads.

Livepage team provides a high level of knowledge and a personable approach.

Сергей Свяцкий
, Internet Marketing at Sigma Ukraine
Posted on Jan 22, 2020
The best SEO agency I've worked with
Review Summary
I am a founder of Sigma.ua. We are the official manufacturer of Sigma pumps and dewatering equipment. We started working in June 2019. We hired a Livepage team to create and implement an SEO marketing strategy.

Our main goal is to increase the sales volume of the equipment we produce. The secondary objective is to increase the visibility and rankings of the website in the search engines. The team made great research on our business niche and market and, for 5 months, were involved in step-by-step SEO website optimization. Also, we implemented a content marketing strategy.

My business is constantly growing thanks to the Livepage team. I trust them. I can always receive support on tasks of any level.
SEO audit for Magento Ecommerce
Review Summary
I am a CEO at GuardMaster.com.ua. GuardMaster.com.ua - a wholesale and retail store of video surveillance systems, security systems and intercoms.

Our website is designed on the Magento open-source E-commerce platform. We wanted to make the site transition from version 1.5.1.0 to 1.6.2.0 and then to 2.3.2 without losing positions in Google search results.

Our goal was to improve the usability of the website, get more traffic and increase brand awareness.

Livepage team did an SEO audit for us. They gave recommendations on improving the visibility of pages in the search engines while moving to a newer version of Magento, analyzed our competitors and a niche.

We were surprised by how deeply the team wanted to understand our business, niche, and market.

I am ready to advise the Livepage as Magento SEO specialists to my colleagues. Have nothing bad to say.

Dhawal Shah
, Founder at Class Central
Posted on Jan 13, 2020
SEO Audit for Class Central Online Сourses Search Engine
Review Summary
I am the owner of Class Central, a search engine and reviews website for free online courses known as MOOCs or Massive Open Online Courses.

I worked with Livepage team 2 times. For the first time, I hired them in 2017 for the SEO audit of our website. Their team did a great job, so after the expansion in 2019, I decided to hire them again.

My goal was to improve the rankings and visibility in search engines. Our website contains more than 100,000 pages, so we needed a deep SEO experience and were ready to work only with experts.

Livepage team deeply explored the essence of our business, analyzed competitors and found new growth points. Moreover, they created technical tasks for error removal and internal linking. Afterward, they checked those implementations.

We see a constant increase in website visibility in search engines and traffic growth. The main things I appreciate in working with the Livepage team is the focus on the main goal, fresh view, and understanding of our business. They fulfilled all the goals we set.

Digital Marketing for Electrical Goods and Equipment Ecommerce
Review Summary
I am the owner of an electrical goods and equipment online store - Elektrovoz.

We have been working with the team for 4 years already. 4 years ago, we had a regional website domain and sold products only in Western Ukraine. Therefore, we wanted to transfer the website to the .com.ua domain and sell goods throughout Ukraine.

Our goal was to take a top-ranked place in the electrical equipment market and get more sales. We also wanted to increase user loyalty, brand awareness and the number of repeat sales.

We work with SEO and PPC teams. They were engaged in technical optimization of the website, setting up analytics, tracking goals and making conversion rate optimization. Teams also monitor the seasonality of our business and provide recommendations regarding sales growth.

We have achieved significant business results in recent years. The Livepage team greatly helped us with this.

We have opened 2 offline stores in Lviv and own warehouse, began to actively cooperate with well-known manufacturers from all over the world.

Livepage team immediately resolves all our digital marketing issues, keeps us informed and helps to develop the business.

Future clients will enjoy the process of working with Livepage.
Maria Maklakova
, Project Manager at The Climb company
Posted on Nov 28, 2019
SEO, PPC, and Email-marketing for sports equipment eCommerce and store (6+ years and going)
Review Summary
I'm the VP of marketing at the sports equipment store Alp. Alp is a travel ecommerce with a large selection of equipment for hiking, sports, and outdoor activities. We wanted to hire a digital marketing company in order to attract more customers to our website and get rankings for the main keywords in our industry.

We needed a detailed digital marketing strategy that supports our growth ambitions. We assumed the strategy would have a big impact on our growth, and that proved to be right. Our goal was to increase the amount of website traffic and our business revenue.

We have been working with the Livepage team for 6+ years. All this time our business has been growing. Livepage shows excellent results and helps to increase our income every year. We work with 3 different teams - SEO, PPC and Email marketing. All advertising channels are interconnected. Before buying, our customers can find our website in Google organic search, see an ad banner and/or receive an email. This significantly increases the number of sales. Every year we grow and increase profit by 2 times.
SEO for Wedding Photographer Business
Review Summary
I am a founder of Boyko Photography. I have 8 years of experience and more than 150 successful wedding photo sessions. We can capture your emotions through the photo and make your wedding unforgettable.

The story of our acquaintance with the Livepage is very interesting. We moved from Ukraine to the Dominican Republic and began to make wedding photoshoots. There were few orders and we wanted to increase its number as quickly as possible. We met with Arthur Mikhno (CEO of Ukraine's largest job-search company Work.ua). He advised us to work with Livepage because he worked with them for years and knew that they could help us. Arthur was right.

Our goal was to receive more orders for wedding photo sessions. We needed an online presence so that the US customers who visit the Dominican republic can get to know about our business.

Livepage did an SEO audit of our site, including competitors' analysis and niche audit. Together we had worked on content-marketing - we wrote articles about wedding planning and reviews on different wedding destinations in Punta Cana. Also, Livepage did a great job of finding external websites related to our niche that agreed to place links to our website.

The most important for us is that since the start of cooperation with the Livepage, we began to receive orders and its number is still growing. We continue to live and develop our business in the Dominican Republic.
What is it about the company that you appreciate the most?
We are very happy to find them. They always respond quickly, fulfill their tasks in timely manner. And find new solutions for our business.
Anastasiia Iakutovych
, Marketing Manager at Jaberi Rechtsanwalt
Posted on Oct 09, 2019
SEO Audit for Law Business
Review Summary
I am a marketing manager at Jaberilawyer.com. We specialize in legal consulting of international clients from all over the world, especially in the Eurasian space and Mercosur countries.
We were looking for an agency that provides SEO recommendations for our website.
Our goal was to increase the number of leads through organic search and improve rankings in Google.
The Livepage gave us technical tasks for improving design layout, usability, and content. And checked that we implemented them in a correct way.
After minimal changes on the website, we received an increase in the number of calls and leads.
Due to the created communication strategy with customers, the Livepage email team was able to better motivate the audience to use our services.
Email marketing for fashion online store
Review Summary
I am a marketing manager at Anabel store. In our online store we sell the best clothes from Belarusian designers. Our company works directly with manufacturers.

We wanted to add an email marketing channel to our digital marketing strategy. For a women clothing store, email-marketing always works great.

Our goal was to get additional sales from email marketing, to increase customer loyalty and brand awareness.

The team created an email marketing strategy for us that attract new customers. They also developed a chain of trigger emails that help return customers who left the website at the time of placing the order (abandoned carts).

We have been working for only 4 months, but have already begun to receive sales from the email marketing channel. We understand that this is not the limit and want to develop further with the Livepage team.

PPC and Email marketing for a Home textile store Marie Claire
Review Summary
I am a Head of e-commerce department Marie Claire Home Ukraine. Our online store is the official representative of Marie Claire Paris in Ukraine. We are engaged in the wholesale and retail sale of mono-brand home textiles: bedding, towels, plaids, blankets, and pillows. The main focus of our online store is impeccable product quality and unique design.

We needed PPC and Email marketing channels to attract customers and increase sales. A year ago, we started working with Livepage paid advertising and email marketing team. Our goal was to increase the income of the online store using Paid and Email channels.

We launched an email sequence (a chain of emails to increase customer loyalty after purchase and a welcome series for new users). To collect feedback, we launched a series of trigger emails. This strategy helps improve service. As for paid advertising, we launched display campaigns, dynamic remarketing, and google shopping campaigns.

For 3.5 months we managed to increase the number of users who switched from email letters to the website in 2 times. The transaction rate from the email channel is 139% higher compared to other channels.
Google Ads is our first revenue and traffic source. We have 51% year-on-year revenue growth thanks to Paid Media