Based out of Noida (India) and with presence in the United States and South Africa, Maxtra Technologies has emerged as the leading IT solution company. To deliver splendid qualities and match our client's expectations, we at Maxtra Technologies initiate with step-by-step planning:
Conceptualizing the ideas of business proposal
Creating the blueprint to outline the entire tasks of the project
Designing the project plan
Presenting the detailed timeline for deliverables of a project module.
Maxtra Technologies has been serving as a renowned IT solution provider for 12 years and has delivered mobile app development services across different industry verticals including retail, education, healthcare, logistics, social networking, Finance, the sports industry, and many more.
Our IT solution services include:
Mobile App development
Web & Mobile designing
Marketing & branding
Ecommerce development
IOT & Cognitive
With its excellence in digital marketing services, it is recognized as a global face for digital marketing, website design & development, mobile application development, and direct selling software solutions. We take pride in stating that Maxtra technologies was recognized as the partner
for business on 24 June 2020 and was honored with a certificate of appreciation by business connect. We at Maxtra technologies work through innovative strategies to offer unparalleled IT solutions to our clients.
Certifications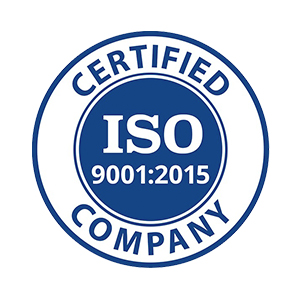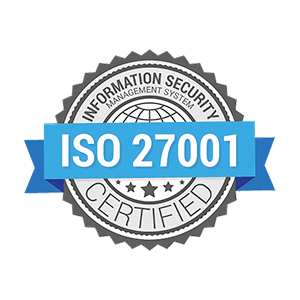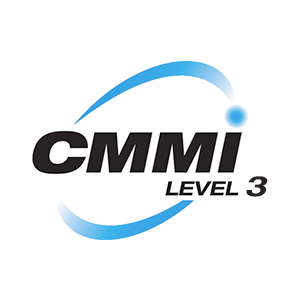 India
Sector 58
,
Noida
,
Uttar Pradesh
201301
+91-120-4210022
United States
99 Wall Street
,
NYC
,
New York
10005
+19177958807
South Africa
1st Floor, Block B, North Park,Black River Park, 2 Fir Street
,
Cape Town
,
Western Cape
7925
United States
99 Wall Street
,
NYC
,
New York
10005
+19177958807
South Africa
1st Floor, Block B, North Park,Black River Park, 2 Fir Street
,
Cape Town
,
Western Cape
7925
United States
99 Wall Street
,
NYC
,
New York
10005
+19177958807
South Africa
1st Floor, Block B, North Park,Black River Park, 2 Fir Street
,
Cape Town
,
Western Cape
7925
United States
99 Wall Street
,
NYC
,
New York
10005
+19177958807
South Africa
1st Floor, Block B, North Park,Black River Park, 2 Fir Street
,
Cape Town
,
Western Cape
7925
Focus Areas
Service Focus
20%
20%
20%
15%
10%
10%
5%
Mobile App Development
Web Development
Digital Marketing
E-commerce Development
App Designing (UI/UX)
Client Focus
Medium Business
Small Business
Large Business
Maxtra Technologies Executive Interview
Mr. Shivendra Dwivedi
Founder
Visit Profile
Kindly share your feedback on how GoodFirms has been doing so far in increasing your visibility among potential clients.
GoodFirms has been an essential source of valued customers for us. We get genuine and valuable traffic from this source. It has also given us a lot of internet visibility and exposure.
Please introduce your company and give a brief about your role within the organization.
In a nutshell, Maxtra Technologies is a cutting-edge technology-driven service provider that assists its customers and companies in resolving real-world issues via creative technical solutions. Since the last decade, we have produced hundreds of high-quality applications and have maintained the legacy of delivering real-world solutions to complex business problems.

I am the CEO of Maxtra Technologies. I am in charge of most areas of the company's growth and future, ensuring that we stay true to our goal of enabling more companies to digitize their offerings by leveraging our services.
What is the story behind starting this company?
When we founded Maxtra Technologies around 12 years ago, the IT sector in Noida was just heating up. Our motivation for founding Maxtra was to create a company that prioritizes the client. Our goal is not to be the most successful company in the world, but to be the greatest at what we do. We work hard to guarantee that each customer, regardless of budget or size, is handled as a top priority. Our only goal is to offer solutions that add value and profitability to the businesses of our customers.
What are your company's business model–in house team or third party vendors/ outsourcing?
We adhere to the In-House team concept. We have a diverse team of professionals (designers, developers, managers, QAs, and so on) who have been given particular responsibilities. As a result, no matter how large or complicated a job is, it is handled effectively.
How does your company differentiate itself from the competition?
We work with our customers to address business issues. Our creative thinking approach enables us to decrease delivery costs while still working closely with customers. In addition, we serve as a product consultancy firm, which assists us in lowering costs and shortening delivery times.
What industries do you generally cater to? Are your customers repetitive? If yes, what ratio of clients has been repetitive to you?
We have worked in a variety of sectors over the last 12 years, including the transportation sector, social media apps, on-demand apps, laundry apps, healthcare app, utility apps, e-commerce app, and so on.

We take a client-centered approach to our work. As a customer's IT strategic partner, our primary emphasis remains on client satisfaction. We have a customer retention rate of around 80%, which indicates that 4 out of every 5 clients come back to us.
Please share some of the services that you offer for which clients approach you the most for?
Although Maxtra Technologies takes a holistic approach towards building new technology-backed solutions, the bulk of our projects belong to mobile app development, web application development, and software development. We have delivered hundreds of successful projects over the years and will continue to do so.
What is your customer satisfaction rate according to you? What steps do you take to cater to your customer's needs and requirements?
At Maxtra, we take a comprehensive approach to customer service. Our clients' degree of pleasure with your company's products or services is referred to as customer satisfaction. This is also reflected in how they evaluate the business and suggest it to their friends and family.

We have specific omnichannel customer contact mediums such as email support, telephone support, chat support via WhatsApp, and other support channels as well that our customers have leverage and are very pleased with. Furthermore, we have numerous client touchpoints that provide constant assistance and a cohesive support experience, which has greatly aided us in increasing our brand's reputation.
What kind of support system do you offer to your clients for catering to their queries and issues?
We have established a support system with a set turnaround time. We have an escalation mechanism in place. Queries that take more than T+1 days to respond are automatically escalated to the appropriate project manager. We adhere to a well-constructed escalation matrix that ensures the highest levels of customer satisfaction.
What kind of payment structure do you follow to bill your clients? Is it Pay per Feature, Fixed Cost, Pay per Milestone (could be in phases, months, versions etc.)
Usually, we adhere to milestone payment guidelines. The entire project amount is divided into milestones and is receivable as and when we cross the defined milestone. We also follow the pay-per-feature pricing criteria too, depending on the clients' requirements, but we don't follow a fixed cost policy.
Do you take in projects which meet your basic budget requirement? If yes, what is the minimum requirement? If no, on what minimum budget you have worked for?
Over the years, we have consistently fulfilled our fundamental budget criteria, whether we were developing a product from the start or fixing an application. However, the number of projects with a basic budget has been quite low, with video streaming apps, e-commerce apps, and healthcare apps being the latest entrants.
What is the price range (min and max) of the projects that you catered to in 2020?
We worked on a variety of projects with varying budgets throughout the last year. The lowest for the frame was USD 3,499, while the highest was USD 100,000.
Where do you see your company in the next 10 years?
Maxtra Technologies is a forward-thinking organization dedicated to developing products and solutions for the twenty-first century. In the next ten years, our sole aim is to turn Maxtra Technologies into a global technology behemoth that has an impactful presence and enables our clients to execute cutting-edge product ideas by leveraging the latest technology backends.
Maxtra Technologies Clients & Portfolios
Maxtra Technologies Reviews
All Services
Mobile App Development
App Designing (UI/UX)
Relevance
Most Recent
Rating: high to low
Rating: low to high
Write a Review
E-Commerce Web and Mobile App for Consumer Goods Company
Review Summary
The team was very polite. They always listened to our needs and requests.
What is it about the company that you appreciate the most?
Maxtra Technologies had a good understanding of the technology employed for the project. This led to the completion of a satisfactory website that met all the marks and timelines of the client. The team was communicative and even offered demos of the website functionalities before its launch.
Multivendor E-Commerce Dev for International Trade Company
Review Summary
From the get-go, Maxtra Technologies showed a deep understanding of the technical requirements of the project. The team's response time was of note, considering that they operated in a different time zone than the client's. Their execution time was also found to be impressive.
What is it about the company that you appreciate the most?
The response and execution time of the project.