We are a full-stack team of 200+ experts who build complex digital products for clients worldwide looking to outsource software development to professionals.
Merixstudio's key expertise is the delivery of high-quality and performant web applications and cross-platform mobile apps. Based on the needs of our clients, we can support them in end-to-end product development or seamlessly extend their in-house team of engineers.
Our tech stack is focused on JavaScript (Angular, React, Node.js), Python (Django, Flask), and cross-platform frameworks (React Native, Flutter). We also provide fully-fledged support throughout the whole project's lifecycle that covers project management, quality assurance, and product design services.
Merixstudio collaborates closely with international companies of any size, from global brands such as GS1, Volkswagen, The Independent, Toshiba and HSBC to successfully scaled startups like Moneyfarm, Sendinblue and Burrow, a Y Combinator-incubated company.
Our clients recognize us as a one-stop software development company with the ability to create a long-term design and development partnership. In return, we give them the best quality that stems from working with top-tier talents. We seek, recruit and develop the brightest engineers and designers locally creating an outstanding workplace for them.
Poland
Malachowskiego
,
Poznan
,
Wielkopolskie
61-129
+48 570 001 928
United States
3537 36th Street Astoria
,
NYC
,
New York
11106
+48 570 001 928
United Kingdom
13 Harbury Road
,
Henleaze
,
Bristol
BS9 4PN
Germany
Schinkestraße 9
,
Berlin
,
Berlin
12047
Focus Areas
Service Focus
Software Development
Mobile App Development
Web Development
Client Focus
Medium Business
Large Business
Small Business
Merixstudio Executive Interview
Visit Profile
Kindly share your feedback on how GoodFirms has been doing so far in increasing your visibility among potential clients.
GoodFirms is a holistic, trustworthy platform that helps businesses find the right software service companies and products. It is growing day by day, introducing new opportunities and providing value for firms such as Merixstudio. Although we have been harnessing its potential for a long time, only recently have we started upgrading our profile with video reviews and new portfolio pieces. Now we are focusing on organic growth - we are closely monitoring whether our efforts will translate into satisfactory results. This will help us decide on the further development of the profile.
Please introduce your company and give a brief about your role within the company?
Merixstudio drives digital innovation to businesses of tomorrow through end-to-end software solutions. Our mission is to help entrepreneurs embrace the power of digital transformation. As one of the best custom software development companies in the world, we shape the future of businesses by building high-quality web and cross-platform applications. Within more than 20 years in business, Merixstudio created new value for 250+ global brands such as GS1, Volkswagen, The Independent, Toshiba, and HSBC as well as accelerated growth of successfully scaled startups like Moneyfarm, Sendinblue, and Burrow, a Y Combinator-incubated company. I'm the CEO of Merixstudio.
What was the idea behind starting this organization?
Our story is built on a dedication to the future.

Back in 1999, when we were one of the first Polish interactive web agencies with a few people on board, I believed that sooner or later every business would be digital. Mixing an innovative mindset and extensive tech expertise, I strived to help entrepreneurs discover high-potential opportunities and get a headstart in a new reality.

Within our 20-years-long business journey, we founded an e-commerce B2C startup, developed 200+ award-winning web and cross-platform mobile apps, and implemented new technologies including AI, IoT, machine learning, and big data. Diverse experiences gave us a unique glimpse into different challenges entrepreneurs may have. But most importantly, we learned how to cover every step of the digital transformation journey.

Over the years, we've perfected a unique methodology based on a deep understanding of business goals, transparent processes, and an agile approach to each project that enables us to unlock the full digital growth potential. We are in a place we always wanted to be - delivering businesses of tomorrow better, faster, and more disruptive results.
What is your company's business model–in house team or third party vendors/ outsourcing?
We are a full-stack team of 150+ experts building digital products for clients looking to outsource software development to professionals. As we are convinced that the best quality stems from working with top-tier talents, we seek, recruit, and develop the brightest engineers and designers locally creating an outstanding workplace for them. They are our permanent staff members sitting under one roof or working remotely. We do not use third-party vendors.

Based on the needs of clients, we can support them in end-to-end product development by either building cross-functional dedicated teams or extending their in-house team of engineers, acting as a part of the larger development teams.
How is your business model beneficial from a value addition perspective to the clients compared to other companies' models?
Our clients recognize us as a one-stop software development company with the ability to create a long-term design and development partnership. We not only provide them with technical expertise but also offer fully-fledged support throughout the entire duration of the project life cycle that covers project management, quality assurance, and product design services.

What other businesses perceive as Merixstudio's great advantage is our company's culture based on transparency, trust, and commitment. Working independently and communicating clearly, we always strive to find a more efficient method to deliver innovative solutions.

Answering the question with the words of one of our clients: "I trust their ability to deliver, and they're reliable. That's what separates them from the other service providers."
What industries do you generally cater to? Are your customers repetitive?
Since 1999 we have been transforming businesses of clients from a wide variety of market segments. Combining broad experience with vast technology and industry expertise, we deliver excellent results to all clients with strong demand for digital products. However, most frequently, we collaborate with startups and well-established companies from financial services, IT services, education, healthcare and hospitality sectors.
Mention the objectives or the parameters critical in determining the time frame of developing software.
Innovative projects differ from each other: there are different goals, technologies to be used, and purposes that innovation is meant to serve. Our aim is to make the estimation process as short as possible; thus, we see great value in starting cooperation with comprehensive product design workshops. This way, we are able to precisely estimate the number of functionalities, the level of complexity, design needs, and, hence, the time needed to build a fully-fledged software solution.
How much effort in terms of time goes into developing the front end and back end of software?
Software development is a very complex process – and each project is a different story. To precisely estimate the amount of work needed to develop both the frontend and backend of the application, we usually organize full design workshops or conduct a scoping session. These meetings not only allow us to achieve a good understanding of the product's specifics but also help build a common ground between the teams working together.
What are the key parameters to be considered before selecting the right framework for developing software?
The tech stack is like a tailor-made jacket – it suits the person (or business) it was made for, with all restrictions coming from their business model, hiring challenges, and, eventually, the project scope.

When choosing the stack, we keep in mind the specific requirements of the project. To fulfill all of them, the understanding of how the product is supposed to work, sorting out the dependencies among functionalities, and getting to know use cases are simply a must. Without them, it would be impossible to create a solution user-friendly and serves its role.

There are a lot of both technical and practical aspects to take into consideration. What is the size and complexity of the project? Prototypes, MVPs, working applications, enterprise-class – software complexity can vary significantly, depending on the industry, goal, and purpose. What is the expected time-to-market? Some technologies are faster to develop than others; some ensure better performance on a large scale. How soon and how fast will the client need to scale? Answering these and many other questions helps us decide on the right tech stack.
Which languages & frameworks do you prefer to use in development of software?
With so many technologies available, we pay special attention to selecting the ones that ensure high performance, smooth scalability, and a delightful user experience.

We deliver complex, secure, and well-documented backend solutions with resizable computing capacity that scale naturally within the industry's best cloud platforms. Whether it's a web app, custom backend system, or an API, we create architectures that best suit your digital products. Due to our strong technical competency, we are recognized as Best Python & Django Developers in the world.

With highly scalable JavaScript frameworks such as Angular, React, Vue.js at the front, we can deliver software solutions that are both stylish and lightning-fast.
When it comes to mobile development, we are convinced that using cross-platform solutions will not only speed up the app's delivery but also save money. By using a massive collection of libraries and other ready to use components, both Flutter and React Native shorten the time to go live on the market.
What are the key factors that you consider before deciding the cost of software?
Whether you are a startup with an idea of your product, a mature scale-up, or a well-established company, we will start cooperation by organizing product design workshops or scoping sessions and asking a vast array of questions. It will help us thoroughly analyze your expectations, explore your business plan, and propose solutions tailored to your needs.

We need to know all the answers to be able to estimate your project. Tech stack, time-to-market, number and complexity of designs and features, architecture, devices supported, and points of integration are only a few crucial factors that influence the cost of your software.

But no worries at all, with extensive experience in software development, we will find the right tool for the right job understanding your budget and time limitations.
What kind of payment structure do you follow to bill your clients? Is it Pay per Feature, Fixed Cost, Pay per Milestone (could be in phases, months, versions etc.)
The vast majority of our projects are realized in the Time and Materials Framework, which guarantees time and cost-effective development of high-quality software products. In rare cases, we agree to a fixed price.
Do you take in projects which meet your basic budget requirement? If yes, what is the minimum requirement? If no, on what minimum budget you have worked for?
Many factors determine if we engage in a given project or not.
Our partnership depends not only on the budget but also on a situation and our interest in developing the project: technologies, brand, purpose, and idea behind the product. We are especially eager to undertake projects that require an unconventional approach and out-of-the-box thinking.

In general, our budget requirements depend on the scope. We evaluate the problem, propose a solution, and come up with a price estimation. Usually, the most exciting projects that foster new growth and disrupt industries start from $ 50,000.
What is the price range (min and max) of the projects that you catered to in 2019?
Our price range was from $10,000 to $1 million.
Merixstudio Clients & Portfolios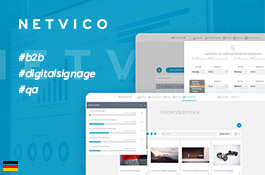 Merixstudio Reviews
All Services
Software Development
Mobile App Development
Web Development
Relevance
Most Recent
Rating: high to low
Rating: low to high
Write a Review
Helped me build a mobile app
Review Summary
I found Merixstudio online, first we had an introduction call, which led to a comprehensive workshop that I found pretty useful. As a result we hired them to build the app. The over all experience was positive. I would recommend them to other companies that are looking to develop websites/mobile applications.
What is it about the company that you appreciate the most?
They navigated the pandemic pretty well, we had no problem working remotely.
What was it about the company that you didn't like which they should do better?
Maybe better pricing.
Sebastien Guidoux
, Chief Operating Officer (COO) at Star Sailors League
Posted on Dec 31, 2020
It is the best company to work with
Review Summary
I really like working with them and they did awesome job to follow our development as our database in now 100x bigger.
What was the project name that you have worked with Merixstudio?
Great compagny
What was it about the company that you didn't like which they should do better?
Maybe to be more a little bite faster on some ask but this is also on me sometime so I cannot blame them.
Depankar Neogi
, CEO & Founder at at ZipperHQ and ZipperAgent
Posted on Dec 30, 2020
Talented, Professional and a True Partner
Review Summary
ZipperHQ was looking to bring in an outsourced design and development company to help develop a new cloud-based video messaging product. We found Merix Studio to be an extremely easy team to work with. They spent time doing the necessary research and brought in experts at all levels to help make the necessary decision to fast track the project without compromising the final quality. Merix has a very talented pool of resources that are well versed with all modern technologies and processes. It made our job really easy because Merix paid a lot of attention to all the details, and in that, we found a true partner who made sure the success of the project was the topmost priority. All the way from an initial design discussion to final development, the User Experience mockups to final high fidelity design, and management of the process using agile scrum methodology was very smoothly orchestrated by the team with no delay in spite of the pandemic hurdles. I would strongly recommend Merix to anyone who is looking for an honest, professional, talented partner to take on challenging projects.
What is it about the company that you appreciate the most?
Very professional team, great talent in user experience, design, and modern web development. They follow a process that puts the customer first and makes sure there is never any gap in communication.
What was it about the company that you didn't like which they should do better?
Nothing that comes to mind.
Pekka Lietoff
, CIO at at Indie Labs Ltd
Posted on Dec 14, 2020
Back-end development
Review Summary
Merix did a very good job on finding skilled developer to the first project (quite demanding Groovy/Java environment). It took some time, but after the developer was found, he seems to be more than able to do the tasks, and more.

Software development is mostly about individuals, how the team members understand both the big and small pictures, do they have skills to fix the problems, and ultimately, the motivation to do what the project requires. Compared to other developers, Merix Studio used a lot of time on background work, finding out the requirements and problems that we are trying to solve, and it seems that they are genuinely interested about the problems that we have. This was the biggest reason why we started to work them, and so far we could not be happier.
What is it about the company that you appreciate the most?
Problem solving, puredevelopment skills
What was it about the company that you didn't like which they should do better?
Getting the first project to roll takes some time. Yet, it probably pays off later (as explained earlier).
Reliable partner
Review Summary
Merix helps us with improving our website in order to enhance the user experience and get more conversion. They always try to find the best solution and look at problems from different perspectives. Merix is a reliable partner and they are quick to understand our needs and translate technical topics into "human" language.
Cameron Drake
, Director Of Engineering at at Burrow
Posted on Oct 30, 2020
High quality engineers who are easy to manage.
Review Summary
Since adding Merix engineers to our team we have seen a tremendous increase in capacity which has directly led to an overall increase in our code quality. Merix engineers communicate well, easily adopt to the software development lifecycle of our team and bring quality ideas to the table often. I'd distinguish Merix from similar resources we've tried in that their engineers are very well integrated with our team functioning almost the same way that in-house engineers do with the exception of the time difference.
What is it about the company that you appreciate the most?
Great communication and strong front end engineering resources.
What was it about the company that you didn't like which they should do better?
I think that adding more backend resources would only increase the amount of engineers we used.
Jacob Eliasson
, Chief Operating Officer at at Unibo
Posted on Oct 29, 2020
Highly Recommend!
Review Summary
We´ve been working with Merix for about 2 years now and from the start it has felt like a great solution. During this period, they have not only developed the product that we wanted from the start, but also helped us to make it better. From the first meeting the whole project has been very well organized and structured, with good follow ups and transparency.

Merix has also made sure that we spend the money wisely with different options on how to tackle different solutions of the project, so we feel confident that we have taken the best decisions with the budget spend.

On top of this, the team is awesome and everyone is very service minded with a proper yes mentality.

I can not recommend Merixstudios more and it has been a pleasure to work with them from the start.
A professional team delivering a great product
Review Summary
I worked with Merixstudio to develop a high-fidelity wireframe that could be used to demonstrate our product offering to both potential clients and investors. They are a great team to work with and this was a truly collaborative experience. The team provided really valuable input throughout the engagement and delivered a high specification product with a logical user interface and design, promoting the benefits of an otherwise complex product offering. Delivered on time and within the agreed budget, I would not hesitate to recommend Merixstudio to other companies that are looking to outsource to a professional software development team.
What is it about the company that you appreciate the most?
A focussed creative team with a collaborative approach to optimise delivery.
Maxwell Hartman
, CEO at at Humanitrack
Posted on Oct 16, 2020
Merixstudio: An external developer that is truly part of your team
Review Summary
If you are looking for a developer where you can be as much of a part of the development process as you can handle, then don't hesitate to pick Merixstudio. I loved being a part of the team and following along in JIRA and Slack and being allowed to assist and intervene. This transparency is such an important quality for me and the vision for my own company.

I save the time and effort of finding and managing my own web development team and of course all the learning involved here. I also can count on Merixstudio to be there when I have a problem with the platform or a new function I want to explore. The value for my limited budget is one of the best benefits of Merixstudio...you simply can't find all of this professionalism with a personal touch anywhere else for this price. Humanitrack is currently small-potatoes (just wait and see, we'll be well known and used worldwide in a few years by all science, tech, math, and engineering individuals) but Merixstudio treated us with priority and respect as if we were a large company.

And the best part of all of this, after more than 2 years of working with Merixstudio, I feel as they are just as much a part of the Humanitrack team as our internal resources! Looking forward to many many more years together and hope you can experience this as well by choosing Merxistudio.
What is it about the company that you appreciate the most?
Transparent, compassionate, professional yet fun, best bang for your buck, dependable.
What was it about the company that you didn't like which they should do better?
Continue to grow their team and resources to handle the influx of new customers and support their existing.
Merix is Awesome
Review Summary
I have been working several years now with Merix on development work and they have been stupendous. Although our company is based in the UK, their professionalism, strong communication and organisation has made our working relationship seamless.
I recommend them very highly.
High Professionalism and Attention to Detail
Review Summary
Merixstudio ask lots of questions to get a full grasp of your project. They paid very close attention to little details we somehow overlooked, and surpassed our exceptions with the final results.
Rusne Zvirbliene
, Business Controller at Aker ASA
Posted on Apr 13, 2020
Great service
Review Summary
We have had a 4 year-long collaboration with Merix Studio for the development and operation of the website and intranet for Fornebuporten.
It has been a good and effective process despite the distance between the countries. Merix has delivered all assignments according to deadlines and dialogue over the years has been rewarding and evolving from a customer's point of view.
Rory Villiers
, Director Of Engineering at Floe
Posted on Feb 11, 2020
Great to work with.
Review Summary
Worked with MerixStudio to take a bare bones web app prototype and build out a more complete product in React. The team including two front end Devs, QA tester and project managers were all very good to deal with and amenable to building things to a good spec to our requirements.
What is it about the company that you appreciate the most?
Easy to contact anyone from the team at any time.
What was it about the company that you didn't like which they should do better?
I think the scoping of the project at the start wasn't as airtight as it could have been but overall very good.
Jan Wokittel
, Digital Innovation Manager at Roche
Posted on Jan 31, 2020
Smart team with an open communication
Review Summary
We work with Merix together to develop some different projects: a mobile checklist-app with PWA and a web-based pricing application. Technologies and frameworks we use are:
- Vue.js
- PWA
- Processwire
- Jira
- PHP
- MySQL

We are very concerned with communication and the results of the work.
Alister Sneddon
, Co-Founder and CTO at Genuine Impact
Posted on Jun 18, 2020
Their ability to do tasks in project is great.
What was the project name that you have worked with Merixstudio?
Genuine Impact