Mobcoder
Design, Digital Transformation & IT Consulting
Visit website
Mobcoder is a digital enabler and an IT consultancy organization passionate about technology and driven by the commitment and hard work. We have grown into a leading Mobile App Development service provider with a vast clientele from around the world. We aim to find the optimal balance between speed & quality and commit to building products that reach your business goals.
Our featured services and areas of expertise:
User Interface and Experience
Wireframe & Prototype
Android App Development
iOS App Development
Hybrid/Cross Platform (React Native and Flutter) App Development
Web App Development
Game App Development
DevOps
IoT Development
Augmented Reality Development
AI/ML App Development
Wearable App Development
Certifications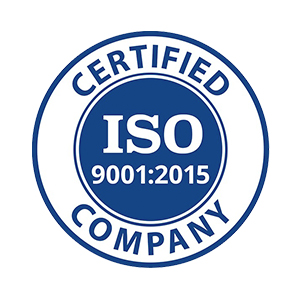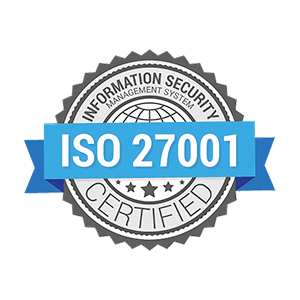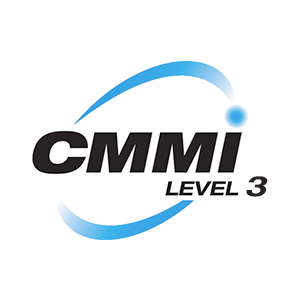 United States
PO Box 28922
,
Seattle
,
Washington
98118
+1 206 295 9310
India
B-4/5, Sector 63
,
Noida
,
Uttar Pradesh
201301
+918860565234
Focus Areas
Service Focus
Mobile App Development
Web Development
Software Development
App Designing (UI/UX)
Web Designing (UI/UX)
Client Focus
Medium Business
Large Business
Small Business
Mobcoder Executive Interview
Visit Profile
Please introduce your company and give a brief about your role within the company?
Mobcoder is an ISO 27001:2013 & CMMI level-3 appraised mobile app development company based in Seattle (USA) & Cobham (UK). We were incorporated in 2014 with the vision to transform the mobility world and to change the way businesses operate, with just a click of a button. We helped companies across the globe to increase their growth curve through apps based on next-gen technologies like—AI, IoT, & AR/VR.

Being the co-founder of Mobcoder, I am responsible for strategic planning, defining the roadmap of the future, and ensure that every resource gets adequate support and a sound environment to deliver the best.
What was the idea behind starting this organization?
In short, to transform my technical vision to veracity, we started Mobcoder to help start-ups & enterprises that are dreaming of starting their business in the digital world. The key here is to develop intuitive & interactive Mobile & Web apps that can unleash the ideas with ease and inventiveness.

Now the same idea & vision, which propagated by three individuals, are getting the support of 50+ technical experts with the same fervor.
What are your company's business model–in house team or third party vendors/ outsourcing?
Mobcoder always relies on a flexible model to meet our client's requirements and budget. We have our digital team of developers, designers, testers, and project managers. And based on our client's preference, we offer them a team to work with.
In our in-house model, we have an option of- Fixed Cost, Hourly Cost, Monthly Cost, as per the resource expertise. In terms of the third party, we only have an option of monthly cost per resource.
How is your business model beneficial from a value addition perspective to the clients compared to other companies' models?
Our development approach is a valuable addition to our clients. Our digitally crafted process not only helps our clients to build scalable apps but also help them with their business strategies.

We make an idea into a prototype by developing strategies, new features, and a future-proof plan to provide our clients with a sharp competitive edge over their competitors.

As a technology partner, we entrust our clients with all-round support and comprehensive strategic solutions instead of just helping them to cater to their requirements.
What industries do you generally cater to? Are your customers repetitive? If yes, what ratio of clients has been repeated to you?
We do offer best-in-class solutions to a broad spectrum of industries, including Healthcare, Fitness, Social Media, E-commerce, IoT, AR/VR, & Travel.
Amazingly, because of our top-notch & future proof software solutions, we have maintained an unprecedented 90 % client retention rate.
Mention the parameters which are most essential for you to in developing an app design?
Developing a mobile app design requires a meticulous planning & out-of-the-box approach as it ensures the success of the final product. Keeping this in mind, here are some parameters we follow to develop an app design—
Identify the purpose of your app will serve
Selection of the desired platform
Features to be included
Specifying user requirements
What key aspects do you keep in mind while developing an app design to enhance its usability?
To enhance the usability of an app, we make a clear understanding of target users' in-app behavior patterns or psychological underpinnings. In this whole process, we keep these aspects in mind-
Error-Free Functionality
Context of use
Simple Navigation
Clear & Concise Content
Less Scrolling Steps
Landscape Orientation
What are the key parameters to be considered before selecting the right framework for an app design?
Mobcoder relies on a comprehensive evaluation process before single out a particular framework for an app design to deliver an optimized app design. These are the factors we consider—
Nature of business
Target Demography
Budget
Technology
Apart from these factors, we also consider all the requirements of the product owner.
Which framework do you suggest your clients go for when they approach you with an idea? Why?
I have already answered this question. Let me rephrase my answer to you. Every app and business is unique in its way. That's why we suggest the platform once we have the full acquaintance of what the app is for, the time frame, and who will be the end-user.

So, in the end, it is very crucial to understand the client's requirements before suggesting any platform.
Android or iOS— which framework is best to use to build your app design? What are your recommendations?
We have the expertise of both platforms, but the platform we can vouch for is iOS. Both of them have their unique qualities, so their usage depends on many factors like— the target market, users, app features, ease of development, cost, etc.
What are the key factors that you consider before deciding the cost of mobile app design?
As I have already mentioned that every app model is different in its way, so is its cost. Here at Mobcoder, we first analyze all the requirements and fix the damage. And if the price is not clear or repair, we add the cost after wireframe analysis.
What kind of payment structure do you follow to bill your clients? Is it Pay per Feature, Fixed Cost, Pay per Milestone (could be in phases, months, versions, etc.)
Our payment structure is always flexible as per the requirement of the project. In terms of fixed cost, a project is divided into milestones, and the payment gets released after achieving every milestone.
Do you take in projects which meet your essential budget requirement? If yes, what is the minimum requirement? If no, on what minimum budget you have worked for?
Yes, we do have a minimum project requirement of $10,000. But in case if a project is strategic for the organization, if it can add some great significance to our portfolio, and if it is worth to build long-term diplomatic relations with the client. We can take such a project with great fanfare.
What is the price range (min and max) of the projects that you catered to in 2019?
We worked on different projects where the price range varied from $15,000 to $200,000.
Kindly share your feedback on how GoodFirms has been doing so far in increasing your visibility among potential clients.
Mobcoder is more than pleased with the association with GoodFirms and the kind of visibility & response we have received. We have received some valuable leads in the past, and we will work to attain a better ranking on your platform to reach more potential clients.
Mobcoder Clients & Portfolios
Key Clients
Cultfit
Emami Frank Ross Ltd
FabHotel
Hero Electronix Private Limited
Coforge
Lendo
Hued
Optus Yes
Coinstar
PB World
Mobcoder Reviews
All Services
Web Development
Mobile App Development
Software Development
App Designing (UI/UX)
Web Designing (UI/UX)
Relevance
Most Recent
Rating: high to low
Rating: low to high
Write a Review
Eric Frommer
, Retoucher at Eric Jason Frommer Retouching
Posted on Feb 19, 2021
MobCoder - One of the Best!
Review Summary
Partnering with MobCoder has been and continues to be a blessing for my App Eternal Message
and it's companion Landing Page. Very professional and knowledgeable as well as having a heart.
Fantastic App Development Partner
Review Summary
We have been working with Marc and Shalu at Mobcoder to develop a social media video app. They have been great from the beginning, providing designs, mockups, branding and development in a reliable and timely fashion. We meet weekly via video chat to talk about the progress and make changes, documenting changes on Trello. Some members of their team wake up at 4am to attend our virtual meeting. I highly recommend giving them a call if you're wanting to build a mobile app.
What is it about the company that you appreciate the most?
Reliable development and great communication
Highly recommended-from a UK based client
Review Summary
I worked with Mobcoder Technologies for developing our B2B and B2C applications. They are a really fantastic team who are a delight to work with, they go beyond to help their clients, and ensure clients requirements are all met.Despite the time zone differences, they maintained an effective communication throughout the project which made the whole workflow smooth. They definitely earn my highest recommendation for their offering services.
Mobcoder has been excellent to work with
Review Summary
I have been working with Mobcoder and have been very pleased with the quality of their work, their reliability, and the overall website they have developed. I highly recommend them.
What is it about the company that you appreciate the most?
I found the weekly meetings with the company extremely helpful because the meetings enabled me to be very engaged in the website design and development process. The first major deliverable is complete and I am continuing to work with Mobcoder because I am very impressed by their work.
What was it about the company that you didn't like which they should do better?
Having a few more milestones within the timeline could be helpful.
Reliable, Consistent, Professional Results
Review Summary
Working with the Mobcoder team on an end to end platform design and launch including mobile Iphone and android apps and website development. Marc and the whole team have been seamless to work with and their ability to execute against our companies needs have been fantastic. The team takes the time to understand your needs and works alongside you to prepare the best solution; which is tailored and iterated upon until it performs exactly in the manner you had hoped for.
What is it about the company that you appreciate the most?
Responsiveness, attention to detail, willingness to do it right and not cut corners
What was it about the company that you didn't like which they should do better?
There is always a big challenge when taking a conceptual idea and translating that to a tangible, workable item, there have been very rare instances where it might have been good to communicate more on an idea before developing a design, but this extra communication would really only be intended to save some work on their side, and regardless they have always been eager to make any corrections, fix any items, or re-work any pages/designs. So it is simply more a trial and error process that they are very accustom to for development projects. Certainly the process is very helpful in our companies scenario of trying to progress the project in an expedited time manner. Just one method of approach to be aware of.
Mark Fogarty
, IT Consultant at ChrysalisPartners LLC
Posted on Apr 23, 2020
Outstanding execution of a difficult project
Review Summary
Mobcoder just completed a complicated project for us and we are extremely happy with the outcome. They had the right talent for every aspect of the job, they communicated with us effectively and proactively through every phase of the build, and they made themselves available literally around the clock. This has been a great experience and we look forward to working with them again.
What is it about the company that you appreciate the most?
great communication, skilled developers, strong commitment to quality
Jonathan Andrew Cordoba
, Global Project Manager at Tinius Olsen
Posted on Apr 08, 2020
CEO and Founder of CarBuddy App. Build and Integration
Review Summary
I am very pleased with Mobcoder LLC. They have been professional, timely, and extremely reliable with the building and integration of my App. They took my designs, ideas and dreams and turned them into a reality. Mobcoders team is highly dependable and experienced in their field. Building apps and things if this nature can be very frustrating and nerve wracking, but Mobcoder took a lot of that stress and anxiety away with their professionalism and timely delivery.
Drawbridge Foundation Platform Review
Review Summary
We had an incredibly experience with Mobcoder throughout the engagement with Ashutosh, Rohit, and the rest of the team. We will be continuing our relationship with them to engage in further work!
Wayne Xia
, Co-Founder at ZapMaid
Posted on Feb 14, 2020
CEO/Founder
Review Summary
Working with Mobcoder has been wonderful experience. We had tried several developers before, in the US and abroad but always felt that they under-delivered. MOB's dedication was evident from our first call with the team. They were capable and had the necessary skill set take over an app that already had a year of traction, debug it, and then add additional features with no interruption of service to our users. They stayed on schedule and on budget.
Mobcoder
Review Summary
Marc was available after hours, helped me with tips and recommendations / instructions with steps needed to develop my project that were beyond contracted services
Thomas Vincent
, Operations Assistant at Proctor Lane Investments
Posted on Jun 05, 2019
Pleasure to work with
Review Summary
They had a team of experienced professionals who worked closely with us to achieve our goal. They took the time to trouble shoot, test and create the best possible app.

John Burns
, Lead Software Development Engineer at Loopie LLC
Posted on Feb 27, 2019
Flexible, helpful, knowledgeable
Review Summary
My experience with MobCoders and Marc was great. They were always available to chat and discuss the project. They were cost effective. They were flexible. They were knowledgeable and we'll prepared for any task.
Brenton Thornicroft
, Manager of Product Management at Monster
Posted on Feb 20, 2019
I couldn't recommend these guys more!
Review Summary
I couldn't recommend these guys more! Their work is polished and they're very responsive/communicative. Will definitely be working with them in the future :)
What is it about the company that you appreciate the most?
They were willing to go above and beyond to learn the latest technologies/APIs required to make the seemingly impossible vision work. Many would have given up on this project, but they stuck it through and the result was better than I could have asked for.
Taylor Vickery
, Co-Founder at Fondly
Posted on Feb 18, 2019
Excellent Service
Review Summary
Ash and his team were more than a pleasure to work with. They were very transparent about each step, and communication was flawless. I would definetly use these guys again!

Benjamin Fisher
, CEO at Beu
Posted on Feb 15, 2019
Fantastic Service
Review Summary
Brilliant experience with MobCoder to date. We sent across the specs and everything is being done exactly as layed out. Communication has been excellent and deliveries have all been on time. Very impressed!
What is it about the company that you appreciate the most?
Communication, timekeeping, honesty