NCode Technologies, Inc.
Enhanced Technology for Future
Visit website
NCode Technologies Inc. is an innovative Web, Mobile & Software development company that has been serving clients around the world for all their development needs. We focus on helping all types of companies achieve and succeed in their digital story.
At NCode Technologies Inc, we use cutting-edge technology to build unique and aesthetic solutions for our clients. We have been lucky to build quite an impressive development portfolio during this period. We have a well-coordinated team of over 35 professionals that help in providing best-in-class services to you at all times. We are ISO 9001:2015 certified company, meaning that we provide our services with consistency and reliability at all the times.
NCode Technologies Inc. is an advanced web, mobile & software development company offering state-of-the art solutions. We offer mobile app development services chiefly concentrating on cross-platform development such as React Native and Flutter. Our eCommerce development services include Magento, Shopify, and WooCommerce. Our frontend & backend development services comprise of ReactJS, AngularJS, Vuejs, HTML5 & CSS3, NodeJS, Python, ExpressJS, Laravel.
We always strive to fulfill client requirements so that we can enjoy a long-term relationship with them. To achieve this objective, we offer several services such as a partnership program and white label services for your enterprise. We even have been offering a hire-a-developer model for a long time.
NCode Technologies always endeavors to provide superior quality services and solutions and set the standards of constant innovation as the key to help achieve global success for our clients. We always meet customer requirements and deliver profitable solutions to our clients.
At NCode Technologies, we always believe in the quality and error-free delivery of our services that helps us retain a long-term relationship with you. Our approach to web, mobile & software development needs is unique and agile. You can rest assured that we won't disappoint you!
Certifications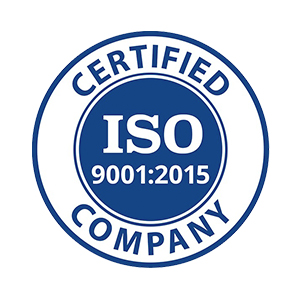 India
302, Shoppers Plaza - 4, Opp. BSNL Office, C. G. Road, Navrangpura,
,
Ahmedabad
,
Gujarat
380009
9979973983
United States
2912 Rivendell Way,
,
New Jersey
,
New Jersey
08817
2482120040
Focus Areas
Service Focus
E-commerce Development
Mobile App Development
Web Development
Digital Marketing
Software Development
Client Focus
Small Business
Medium Business
Industry Focus
10%
10%
10%
10%
10%
10%
10%
10%
10%
10%
Education
Financial & Payments
Healthcare & Medical
NCode Technologies, Inc. Executive Interview
Ashish Shah
CEO and Founder
Visit Profile
Please introduce your company and give a brief about your role within the company?
NCode Technologies, Inc. is a leading Web, E-commerce & Mobile App Development Company based in India offering quality Web, E-commerce, CMS & Mobile App Development solutions to our esteemed clients across the world. I am the Founder & CEO of the company. Having extensive experience in the IT field from programming to management, I lead the company with a passion for making it one of the best IT solution provider company in the world.
Mention the objectives or the parameters critical in determining the time frame of developing an eCommerce app.
Determining a timeframe for e-commerce app development depends on many parameters. When clients come with their requirements to us, our Business Analyst teammates review the requirement and ask for the questions if they have any. After that, we calculate the timeframe based on different parameters like Features, Customization, Design Complexity (Graphics & Animation), Resources Availability, Security, Third Party Integration, Payment Gateway, Shipping Method, E-commerce Platform, Taxation Calculation, Currency Management, and many more. Estimates are provided only after gathering requirement in details and once we all are clear at both the end about the project.
How much effort in terms of time goes into developing the front end and back end of an e-commerce app?
The time of developing front end and back end depends on the features and complexity of an e-commerce app. Each application is unique, so it depends on the requirement of the project.
What is your company's business model–in house team or third party vendors/outsourcing?
We have a team of experienced e-commerce developers in our development center here in India. So all the production/development is done by our in-house developer team, and none of the work gets outsourced to the third party. Also, we are providing white label solutions based on our customers need.
How is your business model beneficial from a value addition perspective to the clients compared to other companies' models?
We work on different e-commerce platforms which gives us the opportunity to offer various platforms to the client as per their need. We provide all the services from design to deployment from our development team, so we do have complete control over the project development process. We have experts in our team who help us serve our clients professionally.
What industries do you cater to? Are your clients repetitive?
We cater to different industries and business of small to large stature which are in the e-commerce business. We offer our services to small, medium and large businesses groups and yes our customers are giving us repetitive business.
What are the key parameters to be considered before selecting the right platform for an e-commerce application?
The key parameters to choose before selecting the right e-commerce platform are:
- Features required by clients
- If the functionality can be developed on the platform if not offered by default.
- Which platform is preferred by the client
- Whether the client wants to host the app or want to pay for services & maintenance
- Which platform is affordable considering the features required by the client
Which platform do you suggest your clients to begin with when they approach you with an idea (Magento, Shopify, Bigcommerce etc) and why?
If the client approaches us with an idea of e-commerce platform, we will check the feature list and compare the functionality with his/her choice of platform. If it fits in the requirement of the client, we will suggest him/her the same platform as s/he may have experience regarding that platform. However, if s/he doesn't have any choice when s/he came to us, we will suggest him/her Shopify or Magento as they are the leaders in the e-commerce platforms and they offer almost all the functionality required to develop an excellent e-commerce store. If the client wants a hosted platform, we will suggest Shopify, and if the client wants a non-hosted custom platform, then we will recommend Magento. Many customers prefer using woocommerce as well for their e-commerce requirement, and we do provide our service for the woocommerce platform as well.
Which Content Management System do you prefer to use (Wordpress, Jumla, Drupal etc)?
If we need to choose any CMS, then we prefer to select the most famous CMS: Word Press. It is the best CMS, so there is no need to think about other CMS.
What are the key factors that you consider before deciding the cost of an e-commerce application?
Once we analyze the project requirement, we estimated the number of hours needed to develop the project and the total number of required resources and based on that we calculate the cost and send it to the client for their review.
What kind of payment structure do you follow to bill your clients? Is it Pay per Feature, Fixed Cost, Pay per Milestone (could be in phases, months, versions etc.)
We have different payment structure based on the deal made with the client. We accept payment in a different way like Pay Per Feature, Pay Per Milestone, and if the client wants dedicated resource, then it will be on monthly billing as well. We are not so rigid about payment terms and see how comfortable our customers are and based on the mutual understanding we agree on it.
Do you take in projects which meet your basic budget requirement? If yes, what is the minimum requirement? If no, on what minimum budget you have worked for?
We are a one-stop solution for our customers to fulfill their need hence there is no minimum or maximum budget limit we are focusing. We do provide our services for all customer's whether they are of $500 or $50000.
What is the price range (min and max) of the projects that you catered to in 2018?
In 2018, we worked on projects within the budget range of $500 to $20000.
What do you think is the future of the e-commerce industry?
As per my opinion, e-commerce apps are going to be very significant in the future as most of the internet is accessed on mobile devices nowadays. So, it is essential to have an e-commerce application for any e-commerce business.
Kindly share your feedback on how GoodFirms has been doing so far in increasing your visibility among potential clients.
GoodFirms is gradually helping us to get our targeted visitors, and we have some leads from the referral traffic generated from GoodFirms.
NCode Technologies, Inc. Clients & Portfolios
NCode Technologies, Inc. Reviews
All Services
Mobile App Development
Web Development
Relevance
Most Recent
Rating: high to low
Rating: low to high
Write a Review
Asiakkaat Uudetkotisivut
, Website Design at Uudet Kotisivut
Posted on Dec 28, 2018
NCode - our offshore partner
Review Summary
It is big pleasure to work with Ncodes. We`ve been hiring developers continuously and all people are very polite and quality of work is good, even excellent. Am sure we will continue working together in future. Many Thanks to whole team!

Ravi Patel
, Director of Marketing at LoudMe
Posted on Sep 17, 2018
Hired Wordpress Developer For Online Food Selling Website
Review Summary
The vendor successfully posted 2,300 products on the site, which is live and open for business. NCode delivered a technically sound product with only a 2-3 minor bugs. Every milestone was met with satisfaction, Anyways it was good working with NCode Technologies, Inc. Will soon get in touch for another project. Thanks
What is it about the company that you appreciate the most?
Cooperation, communication, professionalism
What was it about the company that you didn't like which they should do better?
For me it was all perfect! so I don't know
Nikita Vyas
, SEO Specialist at Intesols - Intelligent Online Solutions PTY LTD
Posted on Sep 14, 2017
Wonderfull team work for Bussiness Website
Review Summary
I have been in Touch to the company Since August 2015. I have noticed and experienced the best thing about the company is enthusiastic developers, designers and SEO Team. I have been grateful to have chance to work with NCode Technologies. I seen more expertise the team having in Mobile Application and Plugin Development.
What is it about the company that you appreciate the most?
In Word I say "Team". Good Team work company having so far. All team always work together and understands the points and concerns. Through out my career i rarely seen such a coordination in Website Development Companies.
What was it about the company that you didn't like which they should do better?
I seen they are more targeting on Development and Designing Projects. They must create packages to merge Web Development and SEO.