Neebal, a technology solutions provider, has delivered top of the line solutions across Agro, Pharma, and BFSI verticals. Neebal aims to provide top tier services for API Integration, RPA, and advanced mobility with prime focus on Hyperautomation. Founded in 2010, Neebal is proud recipient of the Deloitte Technology Fast 500 Award (APAC) and the Deloitte Fast 50 Award (India) for four consecutive years (2017-20).
With our understanding of current Industry challenges & envisioning the future of the Industries, we have our own Industry Point-of-View. Working with large Enterprises, Small & Medium Companies as well as unique start-ups to build customized solutions on Digital Services to transform business user experience.
We find the answer to this question by adopting design thinking methodology and build future-ready solutions centered around the end user and their environmental conditions. We understand the need to move fast in today's scenario and our agile methods ensure that our clients are poised to respond to market conditions in shortest possible time.
Certifications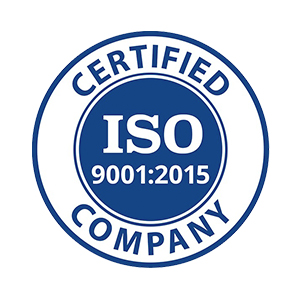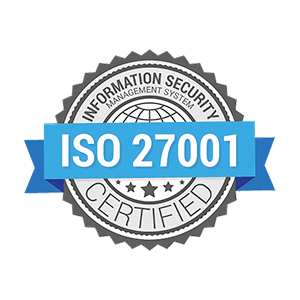 United States
15300 Cutten Road #1214
,
Houston
,
Texas
77070
+1 (530) 435-5685
India
B1-007, Boomerang, Chandivli farm road
,
Mumbai
,
Maharashtra
400072
+912228574118
Australia
L14/380 St Kilda Road
,
Melbourne
,
Victoria
3004
+61 404 968 386
Focus Areas
Service Focus
Mobile App Development
Software Development
IT Services
Blockchain Technology
Artificial Intelligence
Client Focus
Medium Business
Large Business
Small Business
Neebal Technologies Executive Interview
Visit Profile
Please introduce your company and give a brief about your role within the company?
Neebal Technologies is a leading IT services company founded in 2012 with a precise aim to help clients in "making possibilities real," even if it means building the right technology solution from scratch. Over the years, we have grown in strength and expanded our Global operations in 3 countries and have 350+ enterprise projects delivered across 10+ countries.

As Co-Founder & CEO of Neebal Technologies, my role is to put together a strategic roadmap in place that optimizes our business processes, brings innovation, and help our customers achieve desired business goals. We continue to be guided by our mission to empower our customers with IT solutions that transform their business to achieve 10x Growth. Our services have enabled small and medium enterprises to improve productivity and have also helped fortune 500 companies businesses enhance their competitiveness.

With ISO 9001 (Quality Management System), ISO 27001 (Comprehensive Security Management), we are certified for our best practices followed that ensure Project Quality & Data Security for our customers, adding value to their Business.
How does your company differentiate itself from the competition?
As a company, we believe in solving customers business problems with technology. To serve our customers better and indirectly gain an edge over competitors, we have introduced niche IT services like 911 service, Lost in the woods and The Sounding Board. Details are as below:-

911 Services:
With Neebal 911 service, we aim to swiftly answer customers tech emergencies and get them up and running in no time.

The Sounding Board:
This unique service offers our customers to spend a day with the best of the class in one room and brainstorm the challenges faced by the organization. The team listens to business problems, analyses possible solutions, designs a high-level system architecture and drafts an implementation plan.

Lost in the woods:
Has the earlier IT vendor left your project mid-way? Let us help you get back on track. Building on the existing framework, we help clients complete their stranded projects, thereby assisting them in finding a way out of this situation.

We offer a no-cost project estimation and a preliminary consultation to help clients get a realistic expectation about their requirement.
What industries do you generally cater to? Are your customers repetitive? If yes, what ratio of clients has been repetitive to you?
Although our prime focus is on the following industries, we do not restrict ourselves, as long as we have a unique business challenge to solve. Following are our key areas of business:-

● Health Care including Insurtech
● Life Sciences including Pharmaceuticals / Bio-Pharma / BioTech
● Agriculture / Agrotech
● BFSI / Fintech
● Manufacturing
● IT / ITES Companies

Being a customer-centric organization, we have always exceeded our customer expectations. That's the reason, almost all the clients we worked over the years with, have given us repeat business.
Please share some of the services that you offer for which clients approach you the most for?
The most common use cases are building consumer-facing initiatives, setting up API gateway, business process automation, devops, cloud migration, and building innovative product ideas. 
The most common use cases in blockchain are building an invoice discounting process, an ecosystem for multi-party collaboration and cryptocurrency exchange development. We help our customers to take their first step into the blockchain using our unique solution offering of an Identity Chain. This is the most crucial step in the blockchain journey that guarantees genuineness of the transaction on the blockchain.
Which platform do you prefer to use when developing a blockchain application? Why?
We use Hyperledger, Ethereum, & Stellar platforms for developing the blockchain application. Our proprietary Identity Chain solution uses Ethereum backend. The platform offers us the required speed, availability & ease of use for the use cases that we build.
What tech stack and tools do your developers use?
We build apps using Hyperledger Composer on Hyperledger Fabric. We have a strong team of blockchain developers writing smart contracts and building solutions using java-sdk, golang sdk.
Are open source, decentralized protocols going to be more significant than their web equivalent?
Use cases for decentralized protocols are still emerging, and few industries/business functions see a direct application of decentralized protocols. It will be of high significance when the use case contains the transfer of asset ownership, balance reconciliation, and business contracts between multiple parties.
What scalability and throughput challenges are there with blockchain? What solutions would you suggest?
Blockchain creates a hashed list of all past transactions and appends the new transaction to this list. Hashing is a compute-intensive operation, and hence the throughput decreases as the transactions grow. We recommend our customers to keep minimal identification data on the chain to reduce the size of each transaction and periodically perform shrading by using Proof of Stake(PoS) algorithm supported stack.
Will the success rate of ICOs be better or worse than tech start-ups?
ICOs are very similar to IPOs. They were born due to the huge potential of having decentralized control of a company by allocating stakes in the company based on the investment using smart contracts. The process was meant to be transparent and traceable. The misuse of ICOs, in most cases, has reduced the credibility of the process; however, it remains a powerful concept very relevant to the digital currency world.
What are the key factors that you consider before deciding the cost of a project?
The most crucial factor is the relevance of the use case with respect to the value that blockchain can bring. Apart from this other factors are:
● Is the use case implemented on a public chain or private chain?
● Does the transaction involve a transfer of ownership?
● Does the transaction involve smart contract invocations?
● How many smart contract rules are involved in the ecosystem?
● Is there a need for a non-fungible token to be created to allocate asset values?
● Are partial ownership transfers permitted?
● No of Ecosystem partners
● No of transactions each partner will generate
● Frequency of transaction generation
What kind of payment structure do you follow to bill your clients?
● We follow a purely agile development methodology and our invoices are generated after each sprint.
● We charge the first sprint amount in advance.
What is the price range (min and max) of the projects that you catered to in 2018?
The price range of the projects we catered in 2018 was:
● MIN: USD 50k
● MAX: USD 200k

Kindly share your feedback on how GoodFirms has been doing so far in increasing your visibility among potential clients.
So far we received a decent number of leads from GoodFirms. We are glad to see a consistent increase in our visibility, thanks to GoodFirms. Another excellent thing GoodFirms has given us is the accessibility to collect reviews of our clients. This exercise eventually helps us gain the confidence of our prospective clients and also enhance the trust in our company from our existing clients.
Neebal Technologies Clients & Portfolios
Neebal Technologies Reviews
All Services
Mobile App Development
Software Development
IT Services
Relevance
Most Recent
Rating: high to low
Rating: low to high
Write a Review
Customer Centric and Reliable Vendor
Review Summary
For New customized Software development , Neebal team has worked with us with skillfull and professional Software developers, Business Analysts, QA to implement NPD Business processes.
Neebal team is flexible to accomodate customer feedback in projects and deliver on time as per planned. Neebal team provide detailed impact analysis and raise important questions during requirement analysis to cover all possible scenarios which makes system full proof. Neebal team understands business very well and interactions with them is a learning experience. Neebal team needs to work on their communication and agility on AMC activities.
What is it about the company that you appreciate the most?
Flexibility Interaction with Skillful developers and BAs adn their detailed working on project
What was it about the company that you didn't like which they should do better?
AMC related activity and coordinations Agility to run parallel projects and deliver small developments in time Solutioning for complex projects to make it simple and faster
Company Response
Neebal Technologies
Thank you Mr Rohit More for taking out time to write this review. We are happy that you found our experienced Software Developers, Quality Analysts and Business Analysts very helpful in your project. Customer satisfaction is our top focus and we're glad it worked out. We will take your feedback on our agility of AMC activities and improve our services further. Thanks again, and we hope to continue our long association with you and your esteemed organization.
Posted on Jul 23, 2021

Can trust them as my software development partner.
Review Summary
Had to have a senior IT architect to guide the Neebel but we got we wanted at the end. At least they listen and perform as expected.
Company Response
Neebal Technologies
Thank you Mr Prateek Saxena for your unbiased review. We are glad to know that you trust us with your software development requirements. We assure you that we will continue to deliver top-notch services based on your specific requirements. It's great to have customers like you and hope we continue to work together.
Posted on Jul 20, 2021
A reliable partner for engineering talent
Review Summary
Neebal has been a fairly reliable partner for us in augmenting our engineering team.
Company Response
Neebal Technologies
Thank you Mr. Pranav Tiwari for your kind words. We work hard towards meeting expectations such as yours, and we're happy to hear we hit the mark for you. Our engineering team is very customer-centric and will always ensure to continue to deliver with top-notch reliability and exceptional quality.
Posted on Jul 07, 2021
Dhaval Darji
, Senior Officer at Vasu Healthcare
Posted on May 01, 2019
Overall Good
Review Summary
Good work team, have good experience.
Company Response
Neebal Technologies
Thanks for your kind words Dhaval. We assure you to continue delivery of our services with Top Quality, Reliability and Ability with a Swift response from our support team when required. It's a pleasure working with Your Organization!!
Posted on May 01, 2019
Excellence
Review Summary
Neebal services are excellent and their response times are awesome
What is it about the company that you appreciate the most?
Their work ethics. They are customer focussed
What was it about the company that you didn't like which they should do better?
Nothing really!
Company Response
Neebal Technologies
Thanks for your kind words John. We are very proud of our strong work ethics which showcase our customer-centric approach. It's a pleasure working with you!!
Posted on May 01, 2019
Yaser MEMON
, Executive - Sales Administration at Boiron India
Posted on Apr 30, 2019
Quick response is the key to success!
Review Summary
We have been working with Neebal team and using their mobile app H2O Works. The application is backbone of our organisation whether call data or orders data. We found that Neebal is a reliable partner as business and support teams have shown great commitment to deliver what has been promised with quick response. We wish them all the best!
Company Response
Neebal Technologies
Thanks for your kind words Yaser. We are extremely pleased to know that H2O works plays an integral part in your organization. We assure you to continue delivery of our services with Top Quality, Reliability and Ability with a Swift response from our support team when required. It's a pleasure working with Boiron!!
Posted on Apr 30, 2019
Nilesh Dhande
, Partner at Fortytwo42 Technology Innovation Lab
Posted on Apr 01, 2019
A truly reliable partner!
Review Summary
I have been working with Neebal team for almost a year now on various projects. I value the reliability when it comes to delivering services the most and I found that Neebal is truly a reliable partner. The team has shown great commitment to deliver what has been promised. Like to wish them the best!
Company Response
Neebal Technologies
Thanks for your kind words Nilesh. We will continue the delivery of our services with further improvement in Quality in addition to reliability that you liked about us most. It's a pleasure working with Fortytwo42 Labs !
Posted on Apr 01, 2019
Sergio Tadeu Decaro Junior
, Engenheiro Agrônomo de Tecnologia de Aplicação at UPL Limited (formerly known as United Phosphorus Ltd.)
Posted on May 03, 2019
A gem of an organization to work with
Company Response
Neebal Technologies
Thanks for your kind words, Sergio. We are pleased to know that you appreciate our development and support team here at Neebal. We are also glad to know that the solution is working exceptionally well for the desired users. We assure you to continue delivery of our services with Top Quality, Reliability and Ability with a Swift response from our support team when required. It's a pleasure working with You and Your Team!!
Posted on May 03, 2019