Nettechnocrats IT Services Pvt. ltd
Work with World Best Digital Marketers
Visit website
Nettechnocrats is one of the fastest-growing digital marketing agencies listed in Top Leading Marketing and Advertising Agencies in India 2019 by Reputed Review and Rating portals. Nettechnocrats offers best-in-class Search Engine Optimization(SEO), Social Media Optimization (SMO), Search Engine Marketing (SEM), Social Media Marketing(SMM), Google Adwords, Paid media, CRO.

We have more than 80 certified employees in our headquarter in India and others present in US, Australia and Dubai and established in the year 2010. We are determined to assist our esteemed customers from across the globe by providing an effective digital marketing service.

Our rapidly growing agency has more than 10 years of experience and provided tangible results to 2000+ businesses via our Digital Marketing Services. Our process is focusing on the immense growth for our esteemed client's business including startups and fortune 1000 companies. We have a complete team of digital marketing experts including Project Manager, SEO experts, AdWords experts, social media, researchers and market analysts who can handle any size of the projects without any issue. Our team has already worked on various business ideas and we have a complete understanding of the product development phase like fundraising phase, MVP design and development, Pre and Post launching marketing plan, finding investors, UI/UX design, development, deployment, maintenance, risk analysis etc.

Nettechnocrats creates custom solutions tailored to meet the specialized business objectives of each client either they want to increase sales, increase traffic, brand awareness, Followers, C-level promotion, increase lead flow etc. or run paid campaign to reach more people.

OUR KEY SERVICES:
SEO Services
SMO Services
SEM Services
Link Building Services
CRO Services
PPC Services
Certifications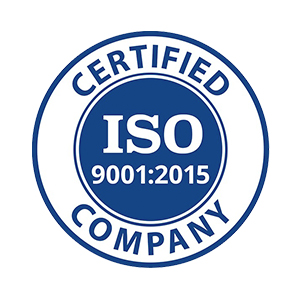 India
H-110, Sec-63
,
Noida
,
Uttar Pradesh
201301
9711411002
Australia
6 Satinay Court Oxenford
,
Gold Coast
,
Queensland
Focus Areas
Service Focus
30%
20%
10%
10%
10%
10%
10%
Mobile App Development
Digital Marketing
Web Development
Software Development
E-commerce Development
Nettechnocrats IT Services Pvt. ltd Executive Interview
Sanjeev Sharma
CEO and Founder
Visit Profile
Please introduce your company and give a brief about your role within the company?
Nettechnocrats is a leading IT Solution Company and serving clients across the globe for 9+ yrs. The company offers quality website designing, mobile applications, and digital marketing services. Our head office is in India; however, we have clients and references, in countries like the US, Australia, UK, Italy and more.

I have a successful track record of building new services from inception and making them sustainable and high performing businesses by implementing strong management and leadership best practices backed by strong systems, processes, and controls.

I have created a new strategic direction for the company with products designed specifically for long-term achievement and preservation of digital material.
My role includes:
★ As Founder | CEO of Nettechnocrats, build a portfolio of 180 + Apps, Websites and Portals
★ Establishing client relations at Nettechnocrats
★ Rethinking our innovation process and enhancing the product design experiences
★ Strong Product Strategy and Delivery Expertise in various domains
★ Managing the company hierarchy of 100 + members
★ Implementation of multiple growth strategies and achieving growth targets
★ Helping start-ups and owners create pitch and help them get investors/VCs
★ Competitor analysis of products and preparing marketing/business plans
★ Share and own the vision of different stakeholders for the Product and delivering strategic direction
★ Building the right culture in the organization
★ Providing the right resources to the Delivery Team for each project
What was the idea behind starting this organization?
The idea was simple – exploring the digital world and helping entrepreneurs, SMEs, startups, multi-level businesses, large-scale industries to grow and improve their online presence with the help of our technical and marketing skills.
What are your company's business model–in house team or third party vendors/ outsourcing?
We have an in-house team of highly skilled developers and marketers. We are also partners with agencies in the US and Australia who are white labeling our services and outsourcing their client's projects to us.
How is your business model beneficial from a value addition perspective to the clients compared to other companies' models?
We follow agile methodologies and execution model in our workflow. All the work is done with full transparency and considering the strategically approach leaving no stone unturned.
What industries do you generally cater to? Are your customers repetitive? If yes, what ratio of clients has been repetitive to you?
Our business is vast, and we provide services to different industries from retail, travel, education, real estate to service-based industries, B2B, B2C, multileveled and more.
Yes, we have a good client retention and repetition ratio of approx 32%. Even a few of the clients are with us for 4-5 years. \
Mention the objectives or the parameters critical in determining the time frame of developing a mobile app.
We do not believe in giving any random time-frame for the projects because we need to consider features, APIs approval time, testing, third-party integration, the scope of the project and so on. So there are a lot of things to consider while setting a particular timeframe. Keeping in mind the scalability of the job, all the associated risk factors are identified then we provide the timeframe.
How much effort in terms of time goes into developing the front end and back end of a mobile app?
We start working on the Front end and backend simultaneously. An effort in terms of time is considered which further depends upon the complexities, features, and functionalities. Most of the time, backend development will take more time for development.
What are the key parameters to be considered before selecting the right platform for a mobile application?
As far as the right platform for a mobile application is concerned, it more or less depends on the features, functionalities, and complexities involved in the mobile app development. If the client has a good budget and needs high security, best user experience and performance, offline mode and highly customization, then we will suggest Native platform for the development.
Which platform do you suggest your clients to begin with when they approach you with an idea (Android or iOS) and why?
Well, every app targets a specific set of users and geolocation, which eventually defines the success story of an app. And that set help us to make the decision which platform to target. Generally, when people in the high-income group govern the set, we go with the iOS platform. For everything else, owing to its massive user base, Android is an excellent place to start with when you want to target the mass market.
Android or iOS, Native or Hybrid — which platform is best to use to build your app? What are your recommendations?
I prefer building a mobile app with native languages because of the following key reasons:
1. Best Security
2. Best in class user experience
3. Best performance
4. Offline mode
5. Highly customization available
6. Apple publishes the app easily (Apple like the Native coding)
What are the key factors that you consider before deciding the cost of a mobile application?
Cost of a mobile app development totally depends on the scope of the work, complexities, efforts, selection of development language (native or hybrid), architecture, APIs, screen orientation, app security, regular updates, post maintenance, etc. Another factor is the app idea of the client and their criteria to get the mobile app developed.
What kind of payment structure do you follow to bill your clients? Is it Pay per Feature, Fixed Cost, Pay per Milestone (could be in phases, months, versions etc.)
First, we have a detailed discussion with the clients and calculate the time and cost estimation for the same. On that basis, we arrive at the fixed cost and then divide the scope of work into milestone base for the client ease. In this approach, clients will get time to time update regarding the project and track the progress of the project.
Do you take in projects which meet your basic budget requirement? If yes, what is the minimum requirement? If no, on what minimum budget you have worked for?
We are accepting projects above $3000. But we are also flexible to work with new business owners with their MVP ideas at a lower budget which helps us expand our market reach. So we have yet not marked a strict lower or upper limit to meet our basic budget requirements. We are also available for projects of different verticals, which help us explore and work on the latest technologies.
What is the price range (min and max) of the projects that you catered to in 2018?
Our pricing for developing mobile app starts from USD 3,000 to any amount depending on the client's requirements.
Which business model do you suggest to your clients enabling them to generate revenue from mobile applications? Why?
It depends on the client's business idea and the target market. Although we even chart-out comprehensive strategy for our clients to generate maximum revenue; however, at first we suggest to go for in-app purchases, advertising, or the reward system that are widely being used by the app owners.
Kindly share your feedback on how GoodFirms has been doing so far in increasing your visibility among potential clients.
GoodFirms has given us a wider scope of getting in front of potential customers. I personally like the concept of researching and filtering the company data and information based on the services and areas served. Looking forward to more add on features.
Nettechnocrats IT Services Pvt. ltd Clients & Portfolios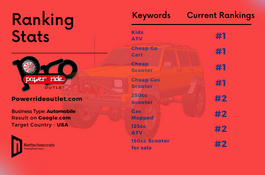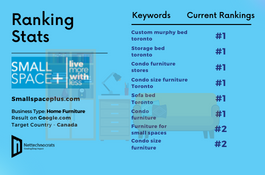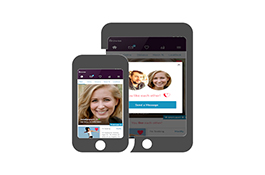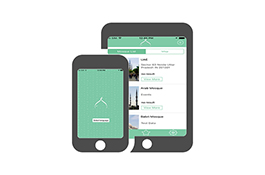 Nettechnocrats IT Services Pvt. ltd Reviews
All Services
Mobile App Development
Digital Marketing
Software Development
Web Development
Relevance
Most Recent
Rating: high to low
Rating: low to high
Write a Review
Owais Khan
, Owner at Tiny Kiddy
Posted 4 months ago
Best SEO service with visible traffic and ranking improvement
Review Summary
I do have a great experience with Nettechnocrats. They have a great SEO team with professional knowledge and assist you each step of SEO to get better outcomes from the website SEO. I have worked with team for several months and they have delivered a great results by showing real and sustained website traffic and ranking of the targeted keywords.
What was the project name that you have worked with Nettechnocrats IT Services Pvt. ltd?
SEO for eCommerce Store
Describe your project in brief
I have hired Nettechnocrats for Digital Marketing of our company tinykiddy.com and they have done really good SEO for my website and I got many orders after using their services. I must say that they are one of the best eCommerce SEO service provider in the market.
What is it about the company that you appreciate the most?
They are sending weekly reports with a complete list of task which is making things transparent. We are also doing weekly call to discuss our strategy to get quick outcomes.
What was it about the company that you didn't like which they should do better?
I had a great experience with team

Digital Technie
, Owner at Digital Technie
Posted on Apr 28, 2022
Great experience to working with talented SEO and Marketing team of Nettechnocrats
Review Summary
I have hired Nettechnocrats for multiple projects and they are delivering great results to my clients and I am looking to collaborate for more projects.
What was the project name that you have worked with Nettechnocrats IT Services Pvt. ltd?
Multiple eCommerce Project( White label SEO services)
Describe your project in brief
Working on multiple projects with Nettechnocrats' team and they are delivering good results to my clients. I will be happy to work on more project with this talented team.
What is it about the company that you appreciate the most?
Dedicated project manager and team to deliver the quality results
Weekly and monthly reporting which make transparency between us and I know the stats of my client website
What was it about the company that you didn't like which they should do better?
Nothing till now which I don't like in our process. Keep up the great work
eLearning application for teachers and students
Review Summary
We hired Nettechnocrats for eLearning application and they are developing our portal from scratch. Excellent team with great staff. 100% recommended.
What is it about the company that you appreciate the most?
Specialization in elearning sector
Excellent work, great staff
Review Summary
I would definitely recommend Nettechnocrats for a custom web development project. They are very knowledgeable and provided expert advice for my projects. I am very pleased with the final result and look forward to working on more projects in the near future.
What is it about the company that you appreciate the most?
Their expertise in technology
What was it about the company that you didn't like which they should do better?
communication
Social Media Aggregation Tool
Review Summary
It was a great experience working with a Talented team like Nettechnocrats. They have developed my system within the estimated timeframe with great User Experience.
What is it about the company that you appreciate the most?
I liked their process to collect project details, execution of the plan, delivery of the project and the most important thing, a technical project manager.
What was it about the company that you didn't like which they should do better?
No in my views.
Nettechnocrats delivered which I desired.
Review Summary
They were available 24×7. Whenever I tried to contact, they responded. They delivered within the decided period of time.
Bastian Neuger
, Fitness Activation Manager at Reebok
Posted on Mar 24, 2020
Website development Foodblog Website
Review Summary
Great quality work in regards of design and development. Communication was lacking in some times during the project realisation
What is it about the company that you appreciate the most?
Their expertise and proposals how to adjust and make the design better.
What was it about the company that you didn't like which they should do better?
Communication with the client.
First Learning(e-learning website and mobile app)
Review Summary
It's great experience working with Faraz and team Nettechnocrats. They have developed my website and mobile app within the deadline.
What is it about the company that you appreciate the most?
Nettechnocrats has assigned the complete team of around 10-12 people working on my project dedicatedly with a project manager who is a single point of resource to provide me with an update and collecting the feedback.
What was it about the company that you didn't like which they should do better?
Nothing in my personal view.
Riley keough
, Owner at Care My Pets 24*7
Posted on Aug 19, 2019
Website and Mobile app for my Pet Care Business
Review Summary
We are a fast-growing company in the US and want to explore our service to worldwide pet owners so we have hired Nettechnocrats for the website and mobile app development to show our presence in this Digital World. We were very satisfied with Nettechnocrats work and their delivery process.
What is it about the company that you appreciate the most?
First of all, I would like to appreciate the efforts of the complete team. The most impressive things that I like most about Nettechnocrats is their Methodology of the Website and Mobile app development. In the initial, the project scope is not quite clear so they have collected all the information about my idea then prepare a scope document where they have mentioned all the things what they will deliver to me. After the scope document, they presented the wireframe of the project to provide a rough idea about the final product. I like this approach to development.
What was it about the company that you didn't like which they should do better?
Everything can always be done faster, but we were very satisfied with their work every step of the way. In the end, quality is more important than speed and we ended up with the beautiful product.
Company Response
Nettechnocrats IT Services Pvt. ltd
We are incredibly grateful that you took the time out to leave us this note. Our company values put customer satisfaction as top priority and we are committed to our customers. Its customers like you that make our job wonderful. We look forward to serving you again.
Posted on Aug 19, 2019
Website and Mobile App development for Food Business
Review Summary
It was a great experience with team Nettechnocrats. They have a great development team with talented project managers who can deliver the project on time. Thank you Nettecnocrats.
What is it about the company that you appreciate the most?
Development process and assigning single point of contact (project manager)
What was it about the company that you didn't like which they should do better?
Noting
Company Response
Nettechnocrats IT Services Pvt. ltd
Thank you for leaving such a nice review. We are glad that you loved our services, our dedicated staff will be pleased to learn of your high praise. They work very diligently and it will provide them with great encouragement to keep doing what they are doing. Thank you, once again, for your kind words.
Posted on Jul 29, 2019
Rolonda Andrews
, Senior Mortgage Consultant at Premier Solutions
Posted on Jun 12, 2019
Software Development
Review Summary
I contacted Nettechnocrates to create a Saas software application that's interactive, user friendly & filled with user permissions and restrictions. Their team took there time to understand what I wanted & delivered a product as described. Their response time was always reliable & the communication was great. This team is good at what they do!! I plan to use them again for a future project. Thanks for everything!!
What is it about the company that you appreciate the most?
Their product/system knowledge & customer service is always a winning combination. Having this combination helps to create a sustainable business that backed by good character & integrity.
Chris Martin
, Business Development Manager at mycryptocoin
Posted on Apr 29, 2019
Best Blockchain Development Company
Review Summary
We are a Dallas based Cryptocurrency wallet system(non-custodial wallet) on blockchain system where user can exchange one cryptocurrency to another cryptocurrency, crypto wallet to bank transfer, Smart lending, cross-border transfer, coin information with latest prices, news of cryptocurrencies and much more.

When we have contacted Nettechnocrast we are in the initial phase of the project( developing MVC for the project to get funds). From the day first, they are helping in every stage of the project.
Get Ranktop
, Founder at GetRankTop
Posted on Sep 05, 2018
Mobile App for client's website
Review Summary
I have given on-demand mobile app to nettechnocrats .. i was suggested from other firms for hybrid technology however Nettechnocrats came up with Native technology and now i can see the benefits of Native.
What is it about the company that you appreciate the most?
i have been using them from last 1 year and they have strong team of mobile app. They came up with perfect idea for mobile app. I am very happy with Nettechnocrats and hoping to app launch soon...
What was it about the company that you didn't like which they should do better?
Everything is perfect with my project so far.
Joseph Hathorn
, Physician Partner at NuTex Health
Posted on Jul 25, 2018
Good and Dependable Development Team
Review Summary
I have worked with the team at Nettechnocrats on several projects. They did a good job with the development of the sites. They are very responsive and are able to execute the vision for the project. I highly recommend Anand and his team of Developers.
Diana Yampolsky
, Owner/Master Vocal Coach/In-Studio Vocal Producer/Voice Repair Specialist at The Royans Professional Vocal School
Posted on Apr 04, 2018
Web Development/Site Platform Transition/SEO
Review Summary
We are very pleased with what this company has done for us with regards to the enhancement of our website, which was done with a great efficiency and care. Will recommend.