NevinaInfotech.com
Delivering Innovative Technology Solutions
Visit website
Nevina Infotech is an award winning Mobile & Web Application development company serving clients across the globe. Our goal is to offer our clients innovative solutions with 100% satisfaction.
We are renowned for our expert level Custom Web and Mobile Application Development. From understanding the client requirements to delivering the final product we work with a systematic process to ensure to meet client's needs. Working on government projects and big enterprise level solutions has made Nevina Infotech a one stop solution for our clients across the globe.
Our Mission is to enrich different businesses and brands by providing state-of-the-art IT solutions which are innovative and unique. Our approach is to develop products that not only align with but also complement the goals of our client's company.
Our Vision is to become a leading IT solutions provider by revolutionizing the custom enterprise application development solutions industry. We are working hard to provide streamlined and targeted services that are customized to perfection.
Industries we serve:
Social Networking, Healthcare, E-commerce, Media & Entertainment, Banking & Finance, Real Estate, Sports and more.
India
C-1203, The First, B/H Keshavbaug Party Plot, Vastrapur
,
Ahmedabad
,
Gujarat
380015
7572970470
Canada
15 Skyview Point Rd
,
Calgary
,
Alberta
AB T3N 1B6
Qatar
502 & 504, Markaz AlmanaBuilding, Airport RoadBld No#100, Street. AI, Mattar
,
Doha
,
Doha
United States
641 Lexington Avenue. 13th FL.
,
NYC
,
New York
10022
212-328-9498
Focus Areas
Service Focus
30%
20%
10%
10%
10%
10%
10%
Web Development
Mobile App Development
Software Development
App Designing (UI/UX)
Web Designing (UI/UX)
Client Focus
Small Business
Large Business
Medium Business
NevinaInfotech.com Executive Interview
Rahim Makhani
CEO & Managing Partner
Visit Profile
Please introduce your company and give a brief about your role within the organization.
I Mr. Rahim Makhani play the role of CEO and the Managing Partner of the NevinaInfotech.com Company. We are a leading organization in India, delivering custom build Mobile App and Web Application development, with that we also provide custom CRM and ERP Solutions as well. We are a one-stop solution provider, which means from scratch till deployment we provide all the services and take the responsibility to assist our customers.
What is the story behind starting this company?
The main motive to start this organization is to deliver clients the best optimized products with a group of people who have pride in work. Maybe we are small in size comparatively but the ambition is to deliver a 100% Bug-free product.
What are your company's business model–in house team or third party vendors/ outsourcing?
We work on Agile Model Methodology for every project we take in, the reason we can emphasize client and interaction with them is more convenient and the journey for developing an application is made smooth. With Mobile and Web Application development we also provide developers for hiring for Full-time, Part-time, and Hourly-hiring.
How does your company differentiate itself from the competition?
The key point of differentiation I can say is the dedicated resources we provide, not many companies do that. For example, if any client rewards us with any project based on the requirement of the system we select total team members and we allocate the entire team to the project till the completion of the project that team will not work for any other project, so here we are able to achieve the required focus and dedication to get final quality product.
What industries do you generally cater to? Are your customers repetitive? If yes, what ratio of clients has been repetitive to you?
We basically serve all categories of people who need app development or any software development support, as we are living in a time where technology is emerging, and embedding the technology to many businesses is the new normal.

And yes we have repetitive customers as once we develop the product them the story doesn't end here. Every developed product whether a web or mobile app it requires maintenance and support at one point and so we also provide the maintenance and support services which also allows the client to add more features with time and expansion of their business. We have a 100% ratio of our repetitive business from our clients.
Please share some of the services that you offer for which clients approach you the most for?
The majority of clients approach us for Mobile and Web Application development, as we are also expanding ourselves for working on many technologies like AI, ML, Blockchain, and IoT to power the product we deliver.
What is your customer satisfaction rate according to you? What steps do you take to cater to your customer's needs and requirements?
99% is the satisfactory rate and my vision is to reach the level of 100%, quick support, transparency, sound technical team, high documentation process, project management are the services which I take care for client to make them highly satisfied.
What kind of support system do you offer to your clients for catering to their queries and issues?
We have 24x7 available phone assistance and E-Mail support where our customers or any concerned person who needs any assistance can reach out to us. And if any issue is not resolved by the team in 24 Hours then there are strict protocols that take place in action.
What kind of payment structure do you follow to bill your clients? Is it Pay per Feature, Fixed Cost, Pay per Milestone (could be in phases, months, versions etc.)
When we are providing an application we charge clients on an hourly basis with the standard rate that particular feature is going to take and after the total of the entire project is charged to them dividing it into milestones.
Do you take in projects which meet your basic budget requirement? If yes, what is the ANS:- minimum requirement? If no, on what minimum budget you have worked for?
Min project size is $10,000.
What is the price range (min and max) of the projects that you catered to in 2020?
The prices range for 2020 was min 30,000 USD to max 2,50,000 USD.
Where do you see your company in the next 10 years?
I see my company where clients are willing to work with us and everybody knows what my companies and name is what services we provide.
NevinaInfotech.com Clients & Portfolios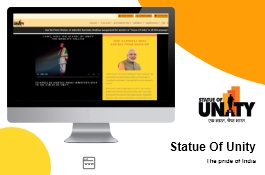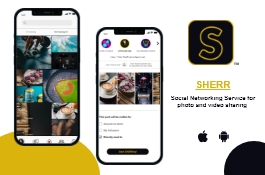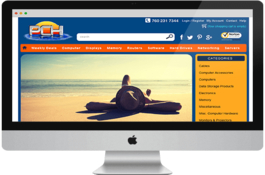 NevinaInfotech.com Reviews
All Services
Web Development
Mobile App Development
App Designing (UI/UX)
Web Designing (UI/UX)
Relevance
Most Recent
Rating: high to low
Rating: low to high
Write a Review
Mauricio Corrales
, Owner at Quick Appetit
Posted on Oct 06, 2022
Is excellent service and they are always available for you
Review Summary
My goal was to develop an application for a food delivery app that is unique. Nevina Infotech has a team of professional and expert developers who have provided me with the best and quick solution for my application. The website was already developed, but it had many bugs in it. I hired them to solve the bugs from the admin panel on reporting and tax calculations. They have given the extra effort and overtime to complete my project on the given timeline. Their team is so friendly and professional to work with. I strenuously suggest hiring Nevina Infotech for app development and maintenance.
What was the project name that you have worked with NevinaInfotech.com?
Quick Appetit website development services
Describe your project in brief
Quick Appetite reached out to Nevina Infotech for maintenance and support for their website. Maintaining the website included: Fixing and code cleaning. Optimizing the website's speed. Fixing other significant issues like technical bugs to provide a glitch-free experience to customers. In addition, it is an international food delivery website, and we provide store management and include city-wise tax management. The technology we used for the maintenance of the website is the Yii framework.
What is it about the company that you appreciate the most?
The thing I liked most about the company was the developers are so punctual and understanding they provide the most satisfactory solution to my proble
They allocated me with the best team of developers who did a great job in developing my website. The QA was also highly skilled who took care of the q
I communicated with the team regularly and got updates for the website maintenance. I'm delighted with the result and with the friendly nature of the
What was it about the company that you didn't like which they should do better?
Nothing. The experience was generally really good. They are always available and concerning about misunderstandings or problems
Ayaan Koradia
, Director at at Gujarat FoodTech LLP.
Posted on Feb 07, 2022
It was an overwhelming experience to work with professional developers
Review Summary
I'm Mr. Ayaan Koradia, the owner of Gujarat Food Industries. I was working with Nevina Infotech on a project named Gujarat Food Industries, my goal was to manage orders and track daily data of the products manufactured and delivered. Nevina Infotech has an expert team to work with. I had an amazing experience working with them.


What is it about the company that you appreciate the most?
I would like to appreciate the unity and expertise of the company. The developers are well trained and highly skilled in every field.
I want to appreciate the on-time delivery and the top-notch quality of the product they provided.
I am glad to choose them because not just the developers but the CEO and CTO of the company were also in regular contact with me and they also solved
What was it about the company that you didn't like which they should do better?
I didn't find anything which I don't like about the company as they are perfect in all aspects.
They do not need any changes in them as I am satisfied with their work fully.
I would like to recommend Nevina Infotech to other clients for getting seamless mobile app development, and app maintenance services.
Charles Wainaina
, Operations Manager(founder) at Favoured Charlie Enterprise
Posted on Aug 18, 2021
Quality, efficiency and communication
Review Summary
It has an awesome and experienciable journey.
We had a mutual cooperation during the project and even after the project we are still in touch.
What was the project name that you have worked with NevinaInfotech.com?
Minutes pap
What is it about the company that you appreciate the most?
Quality, efficiency and communication
What was it about the company that you didn't like which they should do better?
Honestly I didn't notice any area haha
Statue of Unity Website Development
Review Summary
The website was to be developed in 8 different languages that include 5 official UN languages giving tourists worldwide the option to explore the attractions at Statue of Unity. Due to this project, we were able to expand our presence into Digital World in 8 different languages. Hon'ble Prime Minister of India Shri Narendra Modi inaugurated the website in all UN languages and gave this project a worldwide recognition of success.
What is it about the company that you appreciate the most?
They have a team of experts who work hard to achieve client's goals. Customer satisfaction is what they believe in. They are very process oriented and keeps everything very well documented. They always ask client for approvals before starting with development and always gave us honest solutions.
What was it about the company that you didn't like which they should do better?
None I can think of and will continue to work with them.
KadamColors Bugs Solving
Review Summary
The website's issue has been solved and integrated into newer version and extensions also having such a wonderful efforts and support for the solutions of website. We are glad to have such a great team. Managing the issues very well and always available to attend call and punctual in time to solve the issues.
I am Samir Director at Azeema Multi Industries Lda, The companies engage in business of bottled water
Review Summary
I am Samir Director at Azeema Multi Industries Lda, The companies engage in business of bottled water, I have been working with Nevina Infotech since last couple of months for my branding services and I must say I have been extremely satisfied with their work, they are real professionals, they work neatly not cheaply and would recommend any company or a client to reach out to them for their app development services, web development services and as well marketing services they are one stop solution. Mr. Rahim CEO of the company is been highly cooperative.
Gujarat Dry Fruit Stores Website and App Development
Review Summary
The goal of the project was to bring my business online by developing web app and mobile app for my retail store. They have a team of experts and professional who has provided me with the best solution that too on urgent basis. These guys have helped me and provided me with many new ideas into my product that i never thought about and which can bring a great impact on my online business. They are professionals who not only develop the products for their client but infact they believe in innovation. Nevina Infotech is the company i would refer all to go with as they are a team of experts in IT that can provide you with best solution.
What is it about the company that you appreciate the most?
From the beginning they allocated me with a team of expert developers who did a great job in making this product. Then they provided me with a QA who took care of the quality of the web and mobile apps. Communication with team was very flexible and transparent which helped to get the project completed on time. Loved the end product and i am 100% satisfied with the service.
What was it about the company that you didn't like which they should do better?
No i don't think they need any improvement as they are the best in what they do and i would recommend all to go with them.
KULDEEP NEGI
, Hosting Expert at Infinitive Host Technologies
Posted on Jun 11, 2020
Preeminent Work Experience with Nevina Infotech Staff and CEO Mr. Rahim
Review Summary
We were looking for a company who could implement our idea and vision into success. I was tasked with the responsibility to look for the right company, which lead me to Nevina Infotech and Mr. Rahim, during our call he explained the working model, cost derivation, methodology, implementation and after service requirement. We had couple of conversation before we kick started the project, wherein we were introduce to the Project Manager, he and Mr. Rahim explain what would make our project have an edge compare to the competitors without affecting our idea as a whole.
Once we signed the Agreement, I was introduce to the team who would be working on our project and what were their responsibilities. During the tenure of the project we were in constant touch with each other and we were fully aware of what was the progress. On completion of each module a demo was presented to us by them during which if we raised any concern or request to make any modifications, they were done prior to next demo.
When we started the project there were few areas we wanted to implement and were not specified in the agreement when we signed it initially, we thought is we ask them to implement those they will issue a big bill, but to our surprise the cost were within the scope we estimated and were never overcharged for the professional service. They were fully committed towards the timeline committed to us.
We had a great journey with Nevina Infotech and Mr. Rahim who were always there for us as and when required. Looking back towards it now, we think we made the right choice selecting them over other companies and even signing the maintenance contract with them.
Great Going Team Nevina and Mr. Rahim
What is it about the company that you appreciate the most?
Very professional, hard working people and do their work on time.
What was it about the company that you didn't like which they should do better?
As per our experience, everything is good so nothing to improve.
Chirag Shah
, Founder and CEO at Shoutnhike.com and Traininginseo.in at ShoutnHike
Posted on Feb 06, 2019
Excellent Web and Mobile App Development Company
Review Summary
I am running a digital marketing company. And we have tested their service for one of our web development project and found them on time with process and quality. Also, they store data at one central location and give one point of contact to avoid communication gap and expedite work.

I am so happy with their servie that we have asked them to develop mobile app for the same website as well.
What is it about the company that you appreciate the most?
On time delivery + Quality work + Process driven execution
What was it about the company that you didn't like which they should do better?
They should increase # of resources since I have lots of work for him :).
Sherr App
Review Summary
NevinaInfoTech is a truly amazing company. Their specialization is mobile and web applications. They have been instrumental in the Design, Creation, Coding, QA Testing, Launch and ongoing maintenance / Support of Sherr App (a social media app that will re-launch in December 2018 for Phase 2).

Rahim, the company Owner / CEO is truly a visionary and can see and execute a project from start to finish with a hand selected team of the most highly dedicated team members. They are able to accommodate any size project while maintaining the highest level of professionalism.

I have worked with this company for sometime now and can assure you they will get your job done better than none else. They are accommodating to overseas clients along with local residents and companies. The team is able to handle mobile projects for IOS and Android.
I would recommend NevinaInfoTech to anyone looking to create / launch any form of web or mobile application project.
What is it about the company that you appreciate the most?
Owner. Team. Work ethic. Adaptability. Professionalism. Customer / Client Service.
What was it about the company that you didn't like which they should do better?
Nothing to improve.
Rubin James
, Creative Director at Shakti Murals
Posted on Oct 03, 2018
Web Application Development
Review Summary
I was having a need of a web app for my business art and entertainment for which I I reached out to them and they decided and suggested which would be the best technology for long term. They presided detailed scope and then we mutually agreed. The team composition was one Business analyst, one Quality analysts, one Web developer and one project manager.The website was my primary need to proceed ahead with my business.They used Jira as project management system where I was able to track the process and progress and weekly meeting was very effective to execute the project on time. 24/7 availability and communication
What is it about the company that you appreciate the most?
24x7 availability
What was it about the company that you didn't like which they should do better?
I have found best services so far. they can just keep getting better and better..
Roman Grod
, President & Co-Founder at Classfeed
Posted on Sep 12, 2018
NevinaInfoech review
Review Summary
Great Experience, easy to work with, and always available. Would recommend if looking for a developer
Mr. Roman Grod
, CEO at Classfeed.ca
Posted on Jun 05, 2020
Highly recommended to everyone.
What was the project name that you have worked with NevinaInfotech.com?
Classfeed.ca
Very professional and honest team.
What was the project name that you have worked with NevinaInfotech.com?
Sherr