Nimblechapps Pvt. Ltd.
Top Rated Custom App Development Agency
Visit website
Nimblechapps is an ISO 27001 : 2013 and 9001 : 2015 certified Tech Firm based out of Ahmedabad, Gujarat, India. We are actively providing services for the:
1️⃣ Mobile App Development
2️⃣ Website Development
3️⃣ Web App Development
4️⃣ UI/UX Designing
5️⃣ Business Analysis and Research
6️⃣ Quality Assurance
Some facts and Figures:
💻 700+ successful projects deployment
🤵 155+ Clientele
😌 100+ client reviews [ All platforms combined. ]
🔁 55% repeat hire rate
👨‍💻 60+ experienced resources
🤝 15+ Active B2B Partnerships
We have lent our services in various business sectors. Mentioned but, not limited to are some of our core sectors:
1️⃣ Real Estate & Construction
2️⃣ HealthTech [ Health & Medical ]
3️⃣ Food and Restaurant
4️⃣ EV and Energy
5️⃣ FinTech
6️⃣ Sports and Fitness
7️⃣ Enterprise Solutions
and so on.
Nimblechapps stirves for a solution oriented development and has a pro-active approach towards the requirements and the development. Suggestions, Comments, and discussion are a part of the development lifecycle.
With an extensive support period of 2 months post deployment, we provide the maintanance of the projects once they are complete to make sure, the working and User Acceptance is smooth.
Liked our profile? Liked our Stats? Let's connect to discuss further: [email protected]
Certifications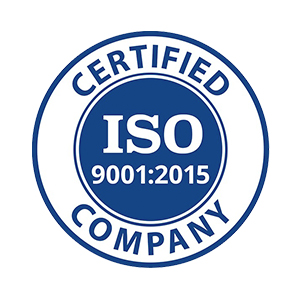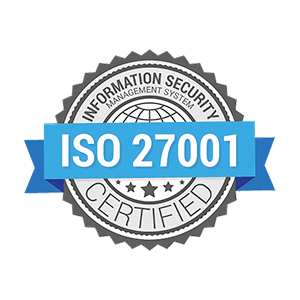 India
529, Iscon Emporio, Besides Star Bazaar, Jodhpur Cross Road
,
Ahmedabad
,
Gujarat
380015
+079 29707166
United States
1685, 701 Tillery Street Unit 12, Austin, TX
,
Austin
,
Texas
78702
+1 303 569 6090
Focus Areas
Service Focus
Mobile App Development
Web Development
Software Development
Web Designing (UI/UX)
IoT Development
Client Focus
Small Business
Medium Business
Nimblechapps Pvt. Ltd. Executive Interview
Visit Profile
Please introduce your company and give a brief about your role within the company?
Nimblechapps is an India Based Mobile Application and Website Development company. I am the CEO and Founder of the company.
What was the idea behind starting this organization?
The idea behind starting this organization was to provide the top class development services and to provide a better solution to the customers around the globe. Usually, top class development with cost-effective rate structure is not available, hence I started Nimblechapps.
What are your company's business model–in-house team or third party vendors/ outsourc-ing?
We have an in-house team for each technology that we deal in and all the projects are ex-ecuted within the company under one roof.
How is your business model beneficial from a value added perspective to the clients com-pared to other companies' models?
Clients usually search for the firms where they can get all at one place and which becomes easy for them to manage. Unlike other outsourcing firms, they don't have to deal with mul-tiple middlemen in our case. They come to us and that's it, we take up the responsibility for their project completely in-house.
What industries do you generally cater to? Are your customers repetitive? If yes, what ratio of clients has been repetitive to you?
We cater all kinds of industries, however, most of the clients we have are from Food domain, Health Sector, Utility Industries. We do have repetitive clients thanks to GoodFirms profile as well. Approx 47% of our business is from repetitive clients.
Mention the objectives or the parameters critical in determining the time frame for developing a mobile app.
One of the most important parameters and the foremost is the concept of the App. This concept of the App decides the approximate time frame for the project. Then comes the Feature list, sub-feature list, how many entities are there in the App, who would be performing what, what would be the flow of data and control, etc. These things determine the timeline for any app development.
How much effort in terms of time goes into developing the front end and back end of a mo-bile app?
This again depends on the concept of the App. Some Applications are such which require minimal backend effort. In this case, the backend doesn't take much time. Ex: For an App like UBER or FoodPanda, both Frontend and Backend take a considerable amount of time as compared to that of a simple Site Inspection App.
What are the key parameters to be considered before selecting the right platform for a mo-bile application?
Factors such as client's locality, client's app user base target, client's personal preference, client's budget, client's knowledge about the platforms, and so on. There are also some technicalities which affect the selection of App platform.
Which platform do you suggest your clients, to begin with when they approach you with an idea (Android or iOS) and why?
We typically tell the clients to begin with iOS platform first, since iOS is the platform which has a quality user base as compared to Android and the group which can understand the App better. You would see that if an App is popular on AppStore, it surely would be on the Play store while the converse is not always true.
Android or iOS, Native or Hybrid — which platform is best to use to build your app? What are your recommendations?
This totally depends on Client's budget and client's personal preferences. However, there are some features which are not possible with Hybrid such as accessing a native library of the OSs. In this case, we suggest going with Native only. With React Native, Angular 2/4/5, Hybrid is also becoming the first choice with the main advantage of development once deploy N times concept of Hybrid Approach.
What are the key factors that you consider before deciding the cost of a mobile application?
Factors like App Concept, App time frame, App feature lists, Complexity of those features, developers needed, designers needed, and so on.
What kind of payment structure do you follow to bill your clients? Is it Pay per Feature, Fixed Cost, Pay per Milestone (could be in phases, months, versions etc.)
This depends on the project scope as well. There are some projects whose scope is very wide and not every feature can be defined prior to its start similar to Fixed Cost Model, hence in this case, we go with Monthly Dedicated Hire of the development team where entire team of Designers, Developers, Project Managers, QA Engineers, Business Analysts are hired as a team for monthly fees. In this approach, we only provide an approximate timeline and the team size needed and then cost of that team for one month. However, our favorite is Fixed Cost Model where the project is divided into milestones.

Do you take in projects which meet your basic budget requirement? If yes, what is the minimum requirement? If no, on what minimum budget you have worked for?
We don't always look at the budget while discussing a project. There have been instances where we might have liked the concept and only because we wanted to explore that technology, we might have worked with no profit for that project. However, yes budget is also a concern while deciding whether to work on a project or not. Basically, we don't take projects below 1000 USD.
What is the price range (min and max) of the projects that you catered to in 2017?
Minimum was 1500 USD and Maximum was 60000 USD
Which business model do you suggest to your clients enabling them to generate revenue from mobile applications? Why?
There are various methods by which clients can generate revenue from the App. First is by making the App paid, second is by having in-app purchases within the App, third is by having the Ads integrated and run at regular intervals, fourth is Subscription for the services of the App and many more. Based on App concept and client's requirements we suggest various models.
Nimblechapps Pvt. Ltd. Clients & Portfolios
Key Clients
Bayleys Real Estate
Harcourts International
TIKS
Cushman & Wakefield
Spades Labour Hire
NorthOne Inc
TheJoyClub
NHS
PeriCoach
SnehShilp Foundation
Storm Motors
Nimblechapps Pvt. Ltd. Reviews
All Services
Mobile App Development
Web Development
Relevance
Most Recent
Rating: high to low
Rating: low to high
Write a Review
Muhammed Rasheed
, Director at Harcourts Pinnacle at Harcourts Pinnacle
Posted 1 month ago
Harcourts Commission Calculator
Review Summary
They're an amazing company that provides quick responses and has done an outstanding job with my company app. I highly recommend them for any mobile app needs.
What was the project name that you have worked with Nimblechapps Pvt. Ltd.?
Commission Calculator
Describe your project in brief
Nimblechapps. They're an amazing company that provides quick responses and has done an outstanding job with my company app. I highly recommend them for any mobile app needs. Regards, Rasheed Harcourts Pinnacle (New Zealand)
What is it about the company that you appreciate the most?
Quality of the app
What was it about the company that you didn't like which they should do better?
N/A
Carter Grieve
, Head of Growth at NorthOne at NorthOne
Posted 1 month ago
Would highly recommend
Review Summary
NimbleChapps did a wonderful job building a set of react native mobile apps for us. They followed the designs well, delivered on time and did a great job of asking questions and communicating their progress. Would definitely recommend working with them for mobile app development.
What was the project name that you have worked with Nimblechapps Pvt. Ltd.?
Series of lead generation mobile apps built from scratch
Describe your project in brief
A set of stand alone mobile apps for lead generation
What is it about the company that you appreciate the most?
- On time delivery - Great communication - Affordable prices
What was it about the company that you didn't like which they should do better?
Nothing
Fernando Sainz de Rozas
, COO at Ladorian
Posted 10 months ago
I will never again use this company nor recommend ti. This company has breached the agreed contract on Upwork and asking for money than they deserve.
Review Summary
NOT RECOMMENDED. . CAREFUL.

They have blackmailed me, starting with Keval, the CEO. I have started a mobile app project with them (specifically with Keval Padia and Prasiddh Chauhan) and signed a contract with clear milestones and deadlines. I placed 4 milestones, paying 15% of total in the first three and 55% in the last one.
s my project was a mobile prototype I needed 100% of the project done and I couldnt afford only 50% of it. That's why I had to make sure the last milestone has the biggest money value, even if in terms of work time it was similar to others.

Keval, Ceo of the company, agreed to all this. He signed the contract freely.

After releasing the first two milestone payments (always on time), Keval revoked me access to the project. He wasn't happy with the milestones payment distribution and he wanted more money, even though he had agreed on the contract before.

So, now, they ask for more money they will never give me access to the project. Even if I have paid for it
What was the project name that you have worked with Nimblechapps Pvt. Ltd.?
Mobile App Prototype Energy Solution
What is it about the company that you appreciate the most?
They seemed to be honest and professionals at the beginning of the project
What was it about the company that you didn't like which they should do better?
This company should commit to their signed contracts in any jon
This company should not ask for money after they have committed to an amount
Exceeded Expectation
Review Summary
Nimblechapps made the entire process of developing an app from start to finish a breeze. There was a constant communication between ourselves which helped the process along and they would go above and beyond my expectations consistently. They provided a consultative aspect which I appreciated and weren't afraid to tell me straight if something could be done in a better way. All in all it has just been a great experience and I really hope to continue working with them for future projects.
What is it about the company that you appreciate the most?
Communication Experience Technical Knowledge
What was it about the company that you didn't like which they should do better?
N/A they do a great job
App Development
Review Summary
I worked with Nimblechapps to develop an app which I had designed. The team at Nimblechapps were very accomodating and efficient in bringing the design to life in a very professional way. The team at Nimblechapps were very responsive and friendly, with the entire developing process being very smooth, especially with communication and adjusting feedback. They had a great turnaround time and were super easy to work with, which is something that is hard to find elsewhere. I would recommend Nimblechapps for others who would like to develop apps.
What is it about the company that you appreciate the most?
efficient communication, and friendly and helpful team.
Nimblechapps an extension of your development team
Review Summary
Nimblechapps has been a year with our team as the mobile development team and they have been responsive to request and able to work with our team quite closely.

They have completed many projects with us and we can count on them to be around if there is support required for those platforms.
What is it about the company that you appreciate the most?
As an outsourcing company we are able to establish a relationship with the technical person hence our tech team can easily have a conversation that builds on prior knowledge from previous projects.
What was it about the company that you didn't like which they should do better?
Have better microphones so that communication is more effective

James Buchan
, Creative Director at Zudu
Posted on Nov 24, 2017
Stunning Web and Mobile App Development Services
Review Summary
Nimblechapps have been great to work with and we have enjoyed their professionalism, careful requirements gathering, technical competency and innovative design techniques. A 5 star company all round!
What is it about the company that you appreciate the most?
Very good requirements gathering, attention to detail, technical competency and great design.
Loic Mucha
, Founder at iCuisine
Posted on Nov 24, 2017
Working with Nimblechapps - iCuisine App
Review Summary
Very profesional team, friendly at the same time. They help me resolved all my technical issues very quickly and were very responsive. Will recommend to anyone looking to develop apps or websites.
What is it about the company that you appreciate the most?
Competency in all domains: design, app, backend, website,...
Jonathan Adolfsson
, Ägare at HLR-Hjälpen Stockholm
Posted on Oct 11, 2017
CPR & AED app
Review Summary
High quality work provided in timely fashion!
João Marcelo Dutra Macedo
, Art Director at Freelancer
Posted on Oct 10, 2017
Nimblechapps is building my APP
Review Summary
Working with this guys have been very nice. Since we start we had a lot of stops and goes because of me but they've been patient, reliable and didactic with their ways.

They are an outstanding team with a very practical approach to solving problems. A lot of knowledge and work ethic. Always skilled in proposing optional solutions and transparent with a project's progress. My APP is turning into reality and looks great thanks to them.

I will definitely keep working with them and recommend them to whoever is interested.

Thank you Nimblechapps
What is it about the company that you appreciate the most?
Professionalism, coherence and dedication
Awesome Company
Review Summary
The experience with Nimblechapps has greatly surpassed expectations.
From the beginning on my project was taken very serious and all efforts were made to understand every detail of the app I had in mind. This process helped me to understand my own ideas better, as some aspects were brought up that I haven't even thought of before. From there on communication has run smoothly and feedback of mine was always implemented swiftly.
The application itself has turned out tremendously well. A few non-standard features were integrated perfectly and the app functions without any errors. Additionally, the design has been skilfully tailored to my needs of a clean and minimalistic visual experience.
Bearing all this in mind, Nimblechapps has offered extremely competitive prices without compromising on quality.
Would definitely recommend.
Jamarr Threatt
, Graphic/Motion Designer, Photographer at Mode_44 LLC
Posted on Sep 26, 2017
Awesome studio to work with!
Review Summary
Nimblechapps is a great studio to work with. They're extremely reliable, effective communicators, and their turnaround time with progress/updates is wicked fast. Highly recommend their services.
Austin Douglas
, Business Owner at New Wolf Entertainment
Posted on Sep 25, 2017
Best app development
Review Summary
Nimblechapps is one of the best companies to work with. The team will make sure to understand every aspect of your specifications. The development team will give you suggestions that will make your project better while staying in your price range. They will make sure you like every part of the project before completing it. Nimblechapps are highly recommended and will get the job done.
What is it about the company that you appreciate the most?
The short amount of time the project took and the service that was provided.
Tuan Nguyen
, Managing Director at Brainium Labs
Posted on Sep 21, 2017
A valued business partner
Review Summary
We have made several mobile and tablet applications with Nimblechapps, each one more complex than the last. The team are incredibly easy to work with and are able to just make things work and get the job done with minimum fuss and maximum output.
What is it about the company that you appreciate the most?
Great communication and turnaround time.
What was it about the company that you didn't like which they should do better?
None.
Paal Aleksander A Kaasa
, Creative Instrument at Spaceship Company
Posted on Sep 19, 2017
Good guys
Review Summary
Nimblechapps shows a genuine personal interest in the project you bring them. They were particularly useful in defining the project's scope. I worked with them on a daily basis and I was always met with interest. If something was unclear to them, they would help me understand why and this helped me a lot in the process of making a cool and useful product.