Peerbits is a global IT solution company delivering web development, mobile application development and IT consulting services of any complexity to clients worldwide. Peerbits has a strong team of 50+ highly skilled IT experts. Peerbits carries trust of more than 200+ clients spread across diverse business verticals.We are committed to excellence through the systematic and disciplined process. Our expertise guarantees quality, competence and rapid execution of any projects ranging from mid-sized portals to complex app development and custom mobility solutions.Our vision is to provide the utmost integrity and client satisfaction through our services, creating lasting relationships with our clients.
Certifications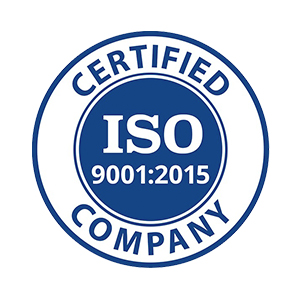 India
B/701, Siddhi Vinayak Towers, Off S.G.Road, Makarba, Ahmedabad
,
Ahmedabad
,
Gujarat
02145
+1 469 522 3385
United States
539 W. Commerce St #718
,
Dallas
,
Texas
75208
Focus Areas
Service Focus
Mobile App Development
Software Development
Web Development
IoT Development
Testing Services
Client Focus
Medium Business
Large Business
Small Business
Peerbits Executive Interview
Shahid Mansuri
Co-Founder
Visit Profile
Please introduce your company and give a brief about your role within the company?
Peerbits is a technology company that thrives in mobile application development. I am the Chief Executive Officer and one of the co-founders and my job is to make sure, every project is in line with clients' expectations. I sit with managers every week, where they tell me the progress of each project. I tally the progress with the schedule provided to the client. This makes sure the team and client are on the same page. We prioritize accordingly. A major part of my role includes making sure no piece of work is stuck due to a pending decision from my side.

What was the idea behind starting this organization?
Peerbits is derived from two words: Peers, which means a group of like-minded individuals and a bit, the smallest unit of data in a computer. The year was 2011, Google was just out with Ice Cream Sandwich (Android 4.0) and the same time around Apple released iOS 5 with a Notification Centre in the line with Android. If you remember, two of the most beloved iOS features, iCloud and iMessage were released with iOS 5. Enterprises were curious to deploy mobile apps on top of their legacy systems to be on the forefront of market trends. That sure required a lot of work but one thing was clear: The future is mobility solutions. The future is mobile applications and the potential is endless. With Peerbits, we wanted to be a major driving force behind the revolution. Therefore, we started as a mobile application development company and, by God's grace, we're still going strong. We've been continually rated among top mobile application development companies.

What is your company's business model–in-house team or third-party vendors/ outsourcing?
We have an in-house team of 100+ developers who are apt to handle a project of any size. As a young company when you get your first major project, you either freelance the project or hire an in-house team. The former is a natural choice owing to lower risks and cost. But relying too much on freelancers is a trap every young company falls in, which in long-term leads to disasters. An in-house team may cost you on a dearer side owing to inefficient human resource utilization. But they are worth building if you're serious about your long-term objective. With time, in-house teams will only grow stronger, they get to know your clients better, understand your company culture, and become an integral part of the company. We're proud of the team we've built over many years, and we've reached a stage that the need to hire freelancers has ceased to exist.
How is your business model beneficial from a value added perspective to the clients compared to other companies' models?
Expertise; we have requisite experience and knowledge of working with the top brands and leaders across the globe.
Highly process oriented; we follow distinct processes for every task while maintaining a holistic view of the projects.
No Surprises; we ensure transparency in work keeping the unexpected surprises at bay.
Peace of mind; we dedicate ourselves to work for your business to ensure smooth completion of projects, avoiding all unexpected hazards.
Committed support; we are passionate about our industry, and we love what we do. We provide regular updates, calls, and product demos for client's assurance.
Customer satisfaction; clients' satisfaction is our priority which contributes towards constant enhancement for maintaining and improving client satisfaction!

What industries do you generally cater to? Are your customers repetitive? If yes, what ratio of clients has been repetitive to you?
Industries we cater to are healthcare, logistics, education, retail, finance, wellness& fitness, travel& tourism, real estate, telecommunication, government, and oil & gas.
Mention the objectives or the parameters critical in determining the time-frame of developing a mobile app.
As every app is different, nobody can estimate an exact time-frame for an objective or parameter. So I have given weight to every objective and parameter based how much time they consume in a development cycle.

Understanding of the Business Case: Understanding the 'Why' behind developing an app is most important factor. If the business case is not well understood then the quality of the app and overall objective of developing the app will get hampered.

Features: We use function point estimate technique to divide the features into points if there are a number of points in feature than a feature is considered to be complex in nature and take time to implement.

Third Party Integrations: Third party integration is the subject of research; app stakeholders have to understand the various dependencies, implications of the implementation and some time it requires doing a proof of concept to avoid the last moment delays so performing proof of concept will increase the timeframe of the project.

App UI/UX Design: One of the key aspects to make the app successful is this that it should have very good user experience; when we talk about user experience it is the mapping of the user's journey into the app in a seamless way, by reducing the number of taps from users and only capturing the specific details on key screens of user journey, more details can be rested on the secondary screens.

Quality Assurance:
This factor is often subsided in the light of other factors but it is one of the important factors which affect the timeframe of the mobile app. When it comes to iOS app, we have a limited set of devices on which UI and functions need to be reviewed, but when it comes to Android app there are multiple devices on which the app should be tested. So testing the app on various devices is a time-consuming affair and it has to be carefully devised.

How much effort in terms of time goes into developing the front end and back end of a mobile app?
It depends on the scope of the app. Normally, front end takes more time than the back end, especially when a client wants native apps for both iOS and Android. Forte of Peerbits lies in on-demand solutions which depending upon the number of actors involved require the development of more than one set of apps for iOS and Android. While I can't give you an exact number unless you have discussed your app requirements in detail, I tried my best to give you a fair estimate based on a typical on-demand app with two factors. Like I said, the backend part is needed to make the frontend part (user part of an application) of a software solution work—web and mobile apps in this case. The owner of the application (often the app publisher) needs a panel to control every module of the software solution. In addition, an app requires integration with many 3rd party services, for example, Google Maps, Payment Gateways, etc. depending upon the features agreed upon. Moreover, separate apps must be developed for service providers and end users. So, all in all, 4 apps must be developed—2 each for iOS and Android.

What are the key parameters to be considered before selecting the right platform for a mobile application?
Well, every app targets a certain set of users, which defines its user stories. And that set decides which platform to target. Generally, when the set is dominated by people in the high-income group, we go with iOS. For everything else, owing to its large user base, Android is a good place to start with when you want to target the mass market.
Which platform do you suggest your clients, to begin with when they approach you with an idea (Android or iOS) and why?
Well, that's a very broad question and the decision lies entirely on client's requirement. What he expects of the app, which geographies he is targeting, and which app monetization method he is interested in. iOS is the default choice for clients in the developed world targeting urban landscape. Android is for everybody else. At the end of the day, you need both.

Android or iOS, Native or Hybrid — which platform is best to use to build your app? What are your recommendations?
We are a biased towards native app development for obvious advantages that it provides although it drives a project's cost. Developers, end-users, and users all prefer the native app to hybrid. They're faster, better, look cleaner, native and friendly. Android is free, open source and is backed by Google services. Android is our preferred platform. With Google coming up with its own Smartphone, Android development is only going to get better. iOS may be flawless but Apple, although for logical reasons, puts too many walls across its ecosystem that sometimes annoys our developers and limit what an app can do. We all know how unpopular App Store's approval process is.

What are the key factors that you consider before deciding the cost of a mobile application?
We will consider parameters such as platform i.e. native or hybrid, availability of skilled resources, complexity of business case, multiple actors/roles in the app, multiple language support
What kind of payment structure do you follow to bill your clients? Is it Pay per Feature, Fixed Cost, pay per Milestone (could be in phases, months, versions etc.)
We follow value delivery method of software engineering. In which, we code the software around the feature set fundamental to the working of an app first and ask the client to bill for it. This is essentially 50-60% of the app features. Then we add more features on low priority list and bill client gradually till the end of the project

Do you take in projects which meet your basic budget requirement? If yes, what is the minimum requirement? If no, on what minimum budget you have worked for?
You may call us a bit choosy over the type of projects we take. The low budget may not necessarily be an issue. It's the scope of the project that influences our decision. An innovative project that challenges us and helps us develop & hone our skills even on a tighter budget has more chance of being accepted than a project on a liberal budget that brings no innovation or doesn't challenge us.

So, No, we don't have any minimum budget requirements as such. For example, we worked on an app for a local educational institute on a tighter budget because we found it to be worth our time. The institute wanted to gamify their annual event. On a tight budget of $1500, we developed the entire backend in addition to Android and iOS apps within a span of 30 days. The event was a success so was the app. After all, it's our duty to serve the local community.

What is the price range (min and max) of the projects that you catered to in 2016?
As I mentioned above, there is no max or minimum project size. But, an average project at Peerbits averages $10,000 to $20,000. In 2016, as I mentioned above, the lowest budget project we took was $1500. The apps were supposed to gamify an annual event. The highest budget project we took in 2016 was a $50,000 project.
Which business model do you suggest to your clients enabling them to generate revenue from mobile applications? Why?
Some of the revenue models we integrate into our clients' application are contextual ads, subscription, in-app purchases. Enterprise Apps don't need a revenue model. They improve an enterprise's productivity and, thus, revenue. The same goes for apps that are offered as an extension of existing services in the form of mobility solutions.
Peerbits Clients & Portfolios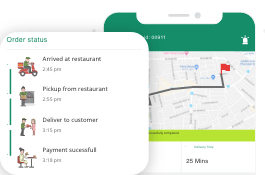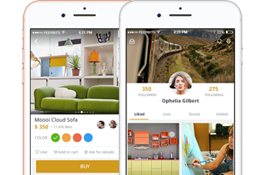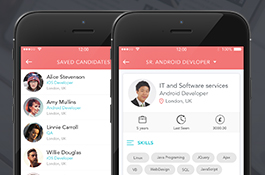 Peerbits Reviews
All Services
Mobile App Development
Web Development
Relevance
Most Recent
Rating: high to low
Rating: low to high
Write a Review
Rajesh Kotha
, Director Of Engineering at Verizon
Posted on Nov 29, 2018
Excellent mobile APP develepment team
Review Summary
I am working with Peerbits on couple of my projects developing mobile apps for both IOS and Android. My experience has been nothing but great. From the initial discussions to prototyping and development of the actual apps, the team is very knowledgable and highly skilled. I had multiple feedback sessions for the prototypes and the team not only incorporated my suggestions but went beyond and made my apps much better. The team keeps the schedule, there is timely updates and full devleopment cycle is taken very seriously. I would definitely recommend Peerbits to anyone looking for MVP to complete solutions.
Rafael Koudounis
, CEO at Dingo Greece
Posted on Oct 17, 2018
Reliable Partners
Review Summary
We used their service in a relative high expectations project and we are impressed by their service and quality of work. We found a reliable partner where we thought we could not!
Dan Mirica
, VP Innovation & Strategy at Health Vector
Posted on Sep 25, 2018
Reliable partner
Review Summary
The team has talented, committed and smart individuals. For our project Peerbits managed to handle very challenging requirements end made our success they are number one priority. Pyramids is an innovative company who delivers great value for their customers. I highly recommend Peerbits.
Professional service and high quality support
Review Summary
The team was helpful in delivering the requested service, with continuous support and interaction throughout the process.
Excellent Service
Review Summary
The ongoing collaboration has provided some excellent results so far, with the team's apps receiving positive feedback from clients. They communicate well and manage the projects smoothly, particularly in terms of providing regular updates and maintaining good client relations.
Peerbits has a very knowledgeable team
Review Summary
We developed 2 different APPs with Peerbits. One was a simple Coffee Processing APP but the other was a quite complex Fishing App that included many different data points, archiving and filters. Peerbits was very knowledgeable about the work, followed their schedule and followed up all issues promptly. We were producing the products in China and the only real problem was communication between factories and Peerbits. The factories did not like working with an Indian company and blamed them for many issues that were actually factory issues. I was caught in the middle but Peerbits never took offense and helped us work through everything. There are many issues that arise in this type of project and we tackled them one by one and resolved in a timely manner. I will use them again.

Urs Camenisch
, Pilot at Air Spray Ltd.
Posted on Aug 11, 2018
Very satisfied app developer
Review Summary
Peerbits has been a great choice for our mobile app project. They have a fairly large team to get the job done in a timely manner whenever you decide to get started. Their knowledge and expertise is excellent, I can highly recommend them to anyone for their mobile app project.
Michael Kenneth Mauleon
, Vice President at Capstone Consulting Group Pte Ltd
Posted on Aug 01, 2018
The best offshore team
Review Summary
Worked with them on several project from simple to complex
Nick Qureshi
, VP of Strategy & Innovation at Mission Enterprise Solutions
Posted on Jul 17, 2018
Mobile App Development
Review Summary
Peerbits was a breath of fresh air after we got disappointed with a number of mobile app development firms. Peerbits was very professional, reasonably priced and very responsive throughout the app development life cycle.
What is it about the company that you appreciate the most?
Professional, reliable, and open communication.
What was it about the company that you didn't like which they should do better?
I believe they can improve on timeliness and regression testing.
Great service
Review Summary
Peerbits created a Mobile App for our company. They were very professional in the service they offered. We had a dedicated project manager and was constantly engaging with the team. They made us feel like valued customers and they were more than happy to resolve any issues or concerns we had.
We have decided to use Peerbits again for our second project and are looking forward to go on this new journey with them.
David Holt
, Founder and CEO at TraderDock.com
Posted on Oct 25, 2017
Great web building professionals
Review Summary
My experience with Peerbits was one of great communication, desire to make the project great and determination to make me a happy customer. They were understanding about changes, were very fair with any overtime and were driven to exceed expectations where possible. Peerbits worked very hard to keep the project timelines as tight as possible and were the consummate drivers of the project from beginning to delivery. Thanks.
What is it about the company that you appreciate the most?
Ability to make changes to scope while project in progress and understand business requirements
What was it about the company that you didn't like which they should do better?
strong across the board
Rajesh Kumar
, Software Developer at Al Maha Petroleum Products Marketing Co. SAOG.
Posted on Sep 21, 2017
Expectation = Reality
Review Summary
Highly professional and commendable level of patience shown in understanding requirements. Great skills and quality output in all levels of product delivery. Quick response to queries with excellent solution.
What is it about the company that you appreciate the most?
Professionalism & Quality
Dion King MBA
, CEO at Pop'n Or Not?
Posted on Aug 24, 2017
Quality Work & Good Service
Review Summary
They delivered a quality project, provided good service, and were very knowledgeable. I recommend Peerbits for your next project.
Devendra Pandey
, Co-Founder at Indiref
Posted on Aug 16, 2017
Overall Project planning and execution was impeccable
Review Summary
Indeed a great experience with Peerbits, I recommend Peerbits for App and portal development
Chad Ehrlich
, Case Manager at New York State Insurance Fund
Posted on Jul 27, 2017
Great Company for MVP
Review Summary
Peerbits is an excellent development agency. I'm hesitant to give them a good review because I plan to continue to use them, and don't want others taking up their time. Peerbits is very accommodating, stuck to our milestones, and was able to develope what I asked for. Saved me from spending over $200K with a US developer. Very glad I came across this company!
What is it about the company that you appreciate the most?
Very accommodating and honest. I've spoken with many development companies and they say anything to get you in the door. Once you start they ALWAYS raise the price. Peerbits provides exactly what was in the original agreement.
What was it about the company that you didn't like which they should do better?
They can improve their QA. I did go over and edit a lot of text and small changes.